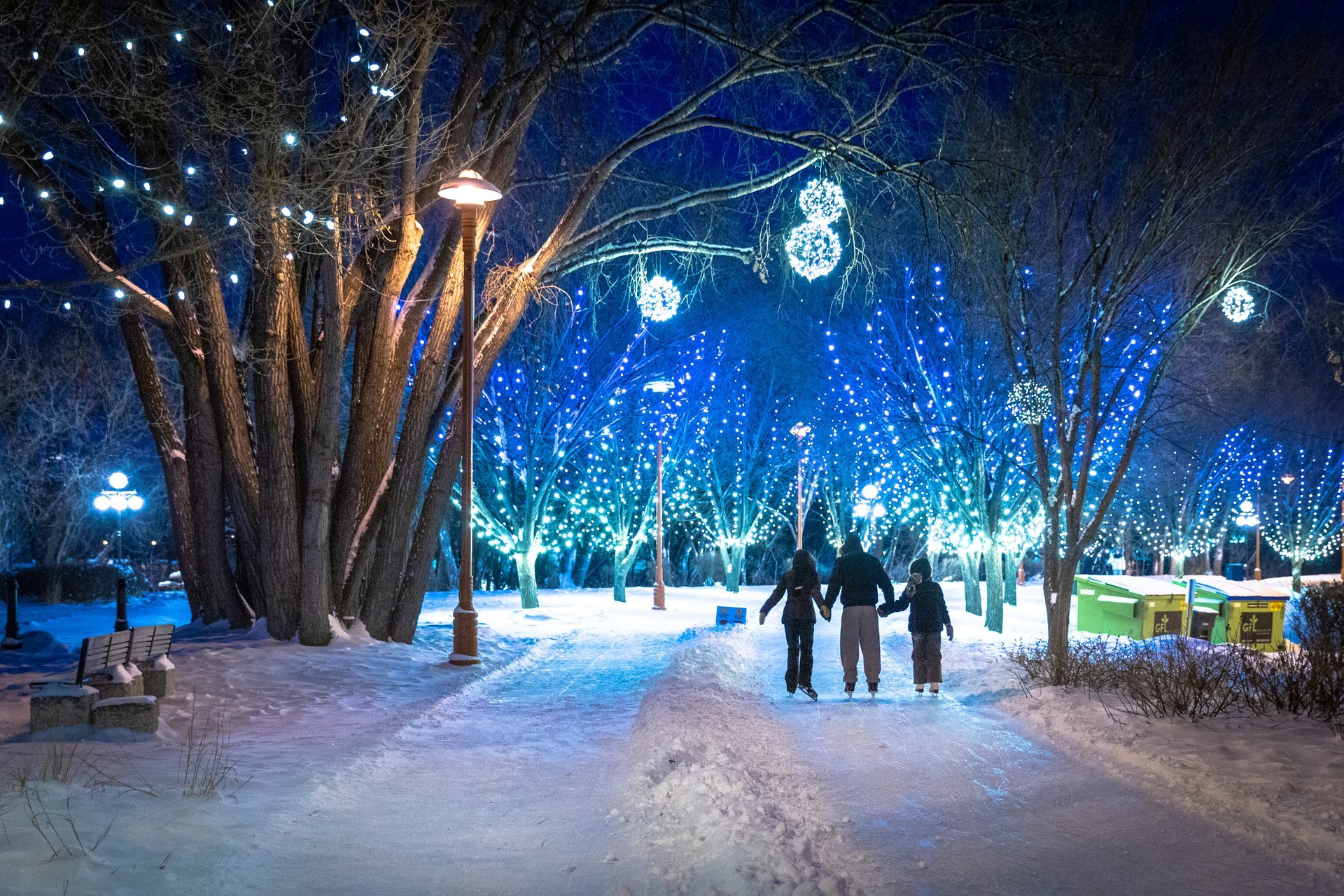 Show accomodations nearby
Winnipeg is famous all over Canada for its spectacular Christmas lights. The city offers dozens of holiday-themed events—children's parties, carols, performances, and holiday concerts. Many Christmas happenings are adorned with magical light displays making cold Manitoba winters a bit warmer.
Arctic Glacier Winter Park at The Forks (November 29, 2019–mid-March, 2020)
Arctic Glacier Winter Park at The Forks marks the holiday season with festive illumination that is lighting up the main walkaway. There are also spectacular lighting installations along on-land skating and walking trails. Visitors of the park can fully enjoy winter fun activities like skating along one kilometre of on-land skating trail, go tobogganing downhill, play Crokicurl, and make a photo under the illuminated archway. The Forks also offers such traditional entertainment as horse-drawn wagon rides, Indigenous storytelling, bannock making in the teepees, snow sculpting, and ice carving. The illuminated Canopy Skating Rink becomes a dance floor on ice with DJs spinning popular tunes while visitors spin around the ice. Once temperature drops, the Red River Mutual Trail on the river becomes available for skating. Don't forget to try your hand in Crokicurl, the ice game that combines curling and the board game crokinole.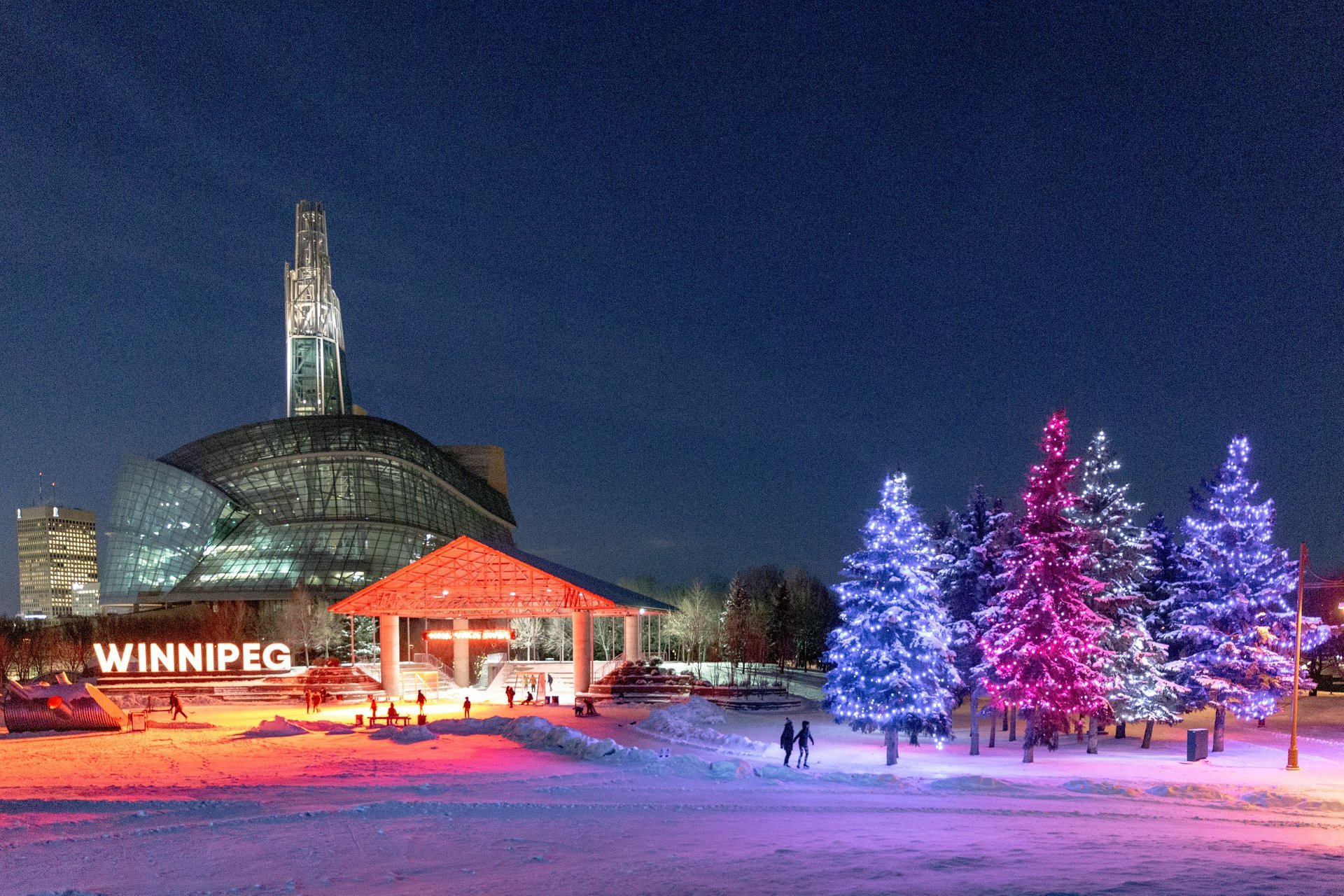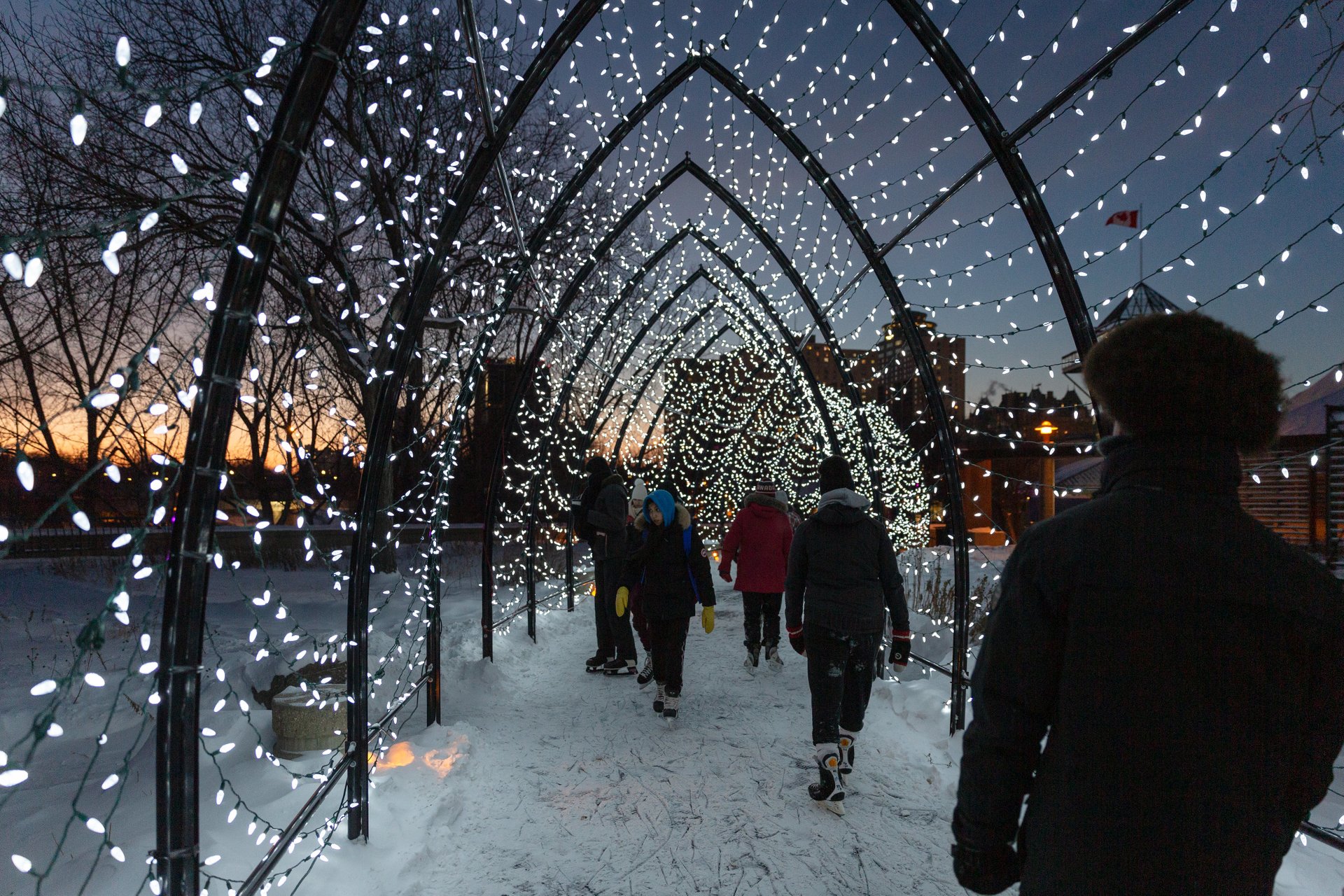 Assiniboine Park Zoo Lights Festival (November 30, 2019–January 5, 2020)
Zoo Lights Festival at Assiniboine Park in Winnipeg is more than just pretty illumination. The festival features thousands of light installations creating the magical Polar Town with lots of fun activities. There are interactive experiences, a Third + Bird market, warm beverages and food, as well as much entertainment. Warm-up at the Town Hall near the Zoo entrance and the Tundra Grill. Sip a cup of warm cocoa by a fire pit throughout the zoo and roast your own s'mores.
Show accomodations nearby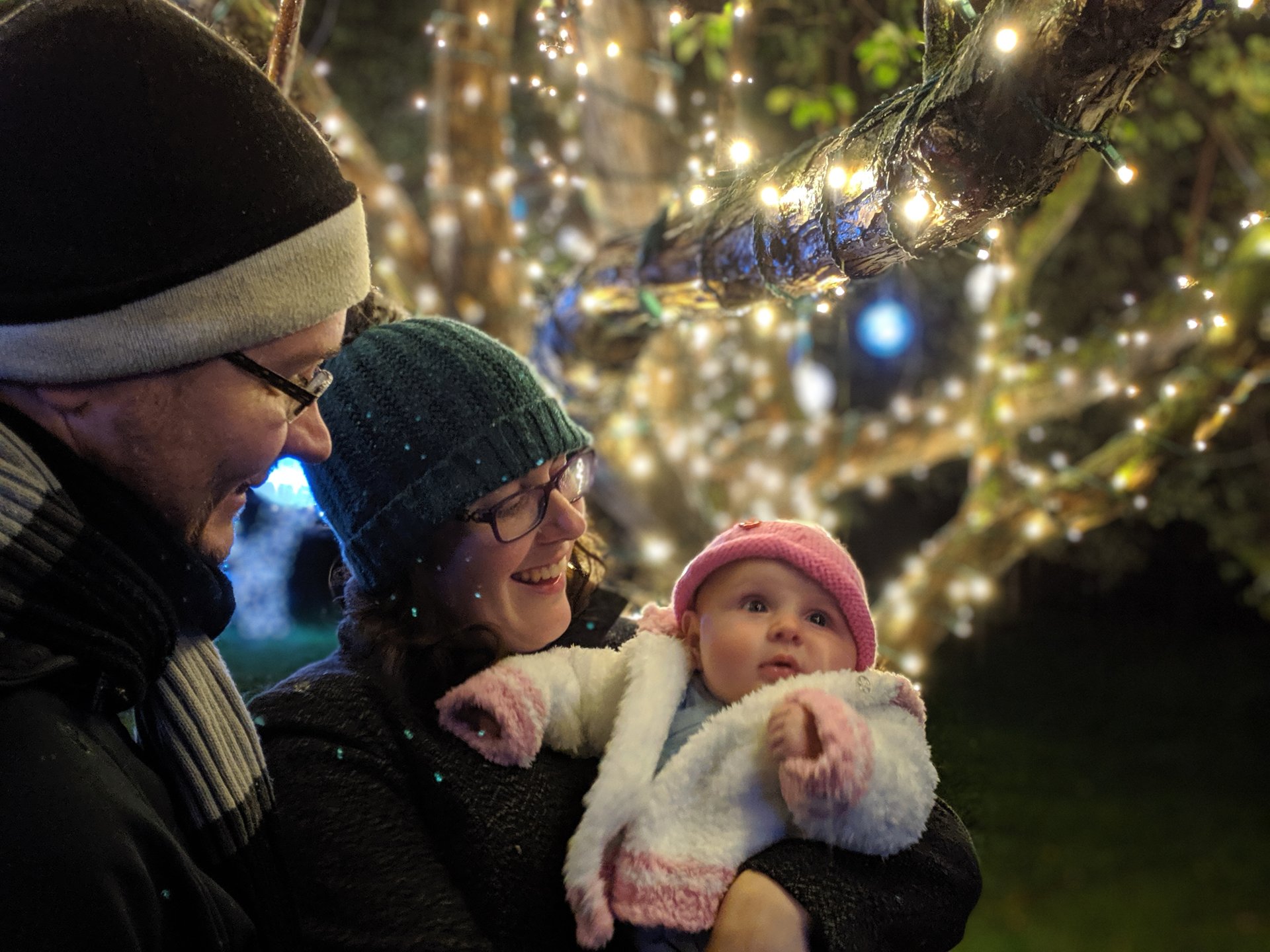 Canad Inns Winter Wonderland, Red River Exhibition Park (November 29, 2019–January 4, 2020)
Canad Inns Winter Wonderland at Red River Exhibition Park is one of the best places in Winnipeg to get into Christmas spirit. Its main highlight is the dazzling drive-through light display that consists of over 1 million lights and over 26 different themed areas. The 2.5-km drive course also features the outdoor skating rink to stop by and enjoy a family skate. On the weekends experience the lights on a free horse-drawn sleigh.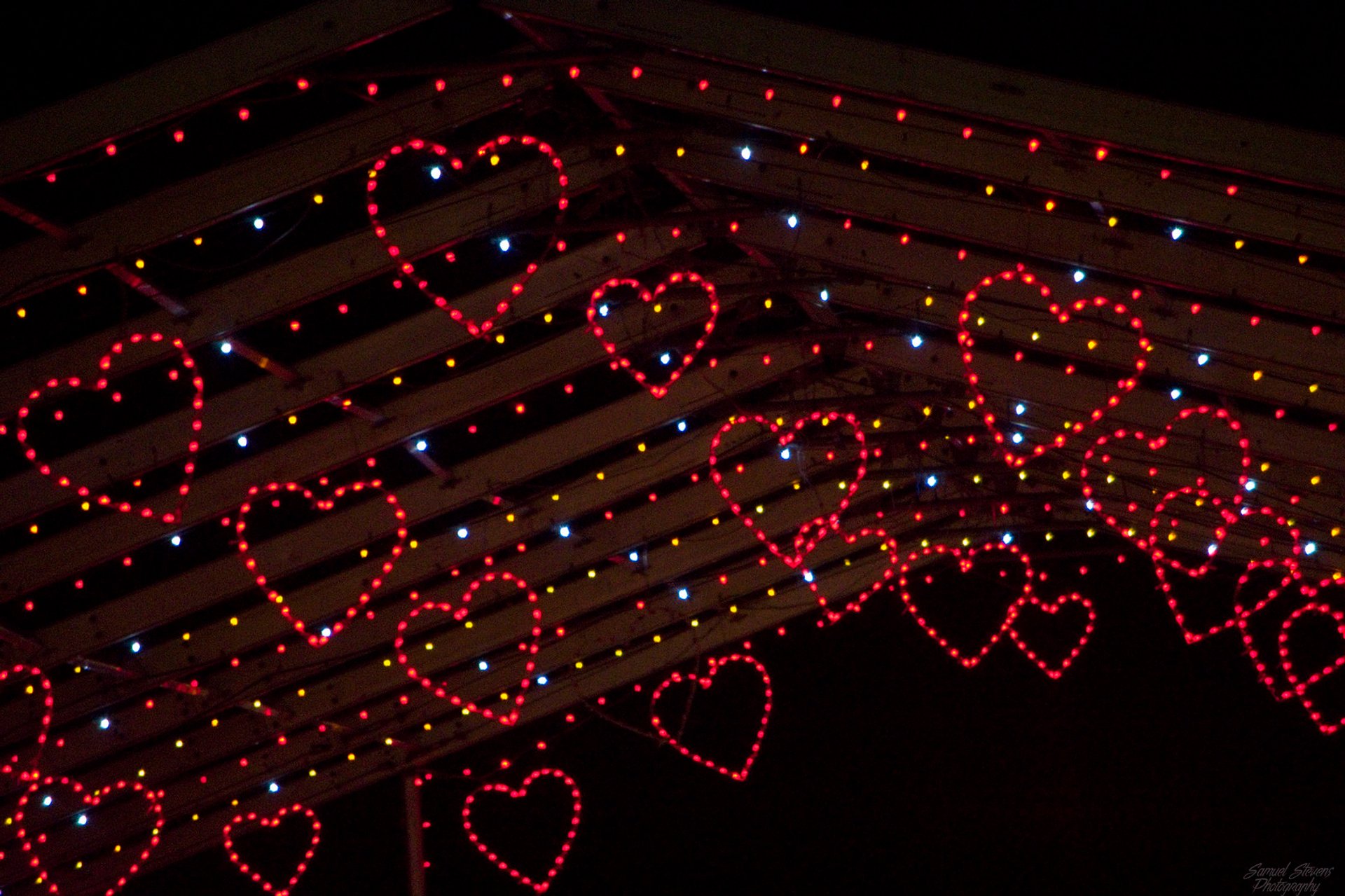 Show accomodations nearby
Lights of the North Christmas, Hudson's Bay (December 5, 2019–January 5, 2020)
Winnipeg's best indoor Christmas Festival Lights of the North Christmas used to be held at Red River Exhibition Park, but in 2019 it moved to Hudson's Bay Downtown. Stroll under the light of more than half-million lights that bring to life Christmas-themed 3D light sculptures. Entertainment includes interactive exhibits, light tunnels, photo booth, live music and performance, and even illuminated drinks. Special children play space features Christmas characters like elves, Santa Clause, face-painting and other activities. With 80,000 square foot space, there is a lot to see at this indoor Christmas light festival.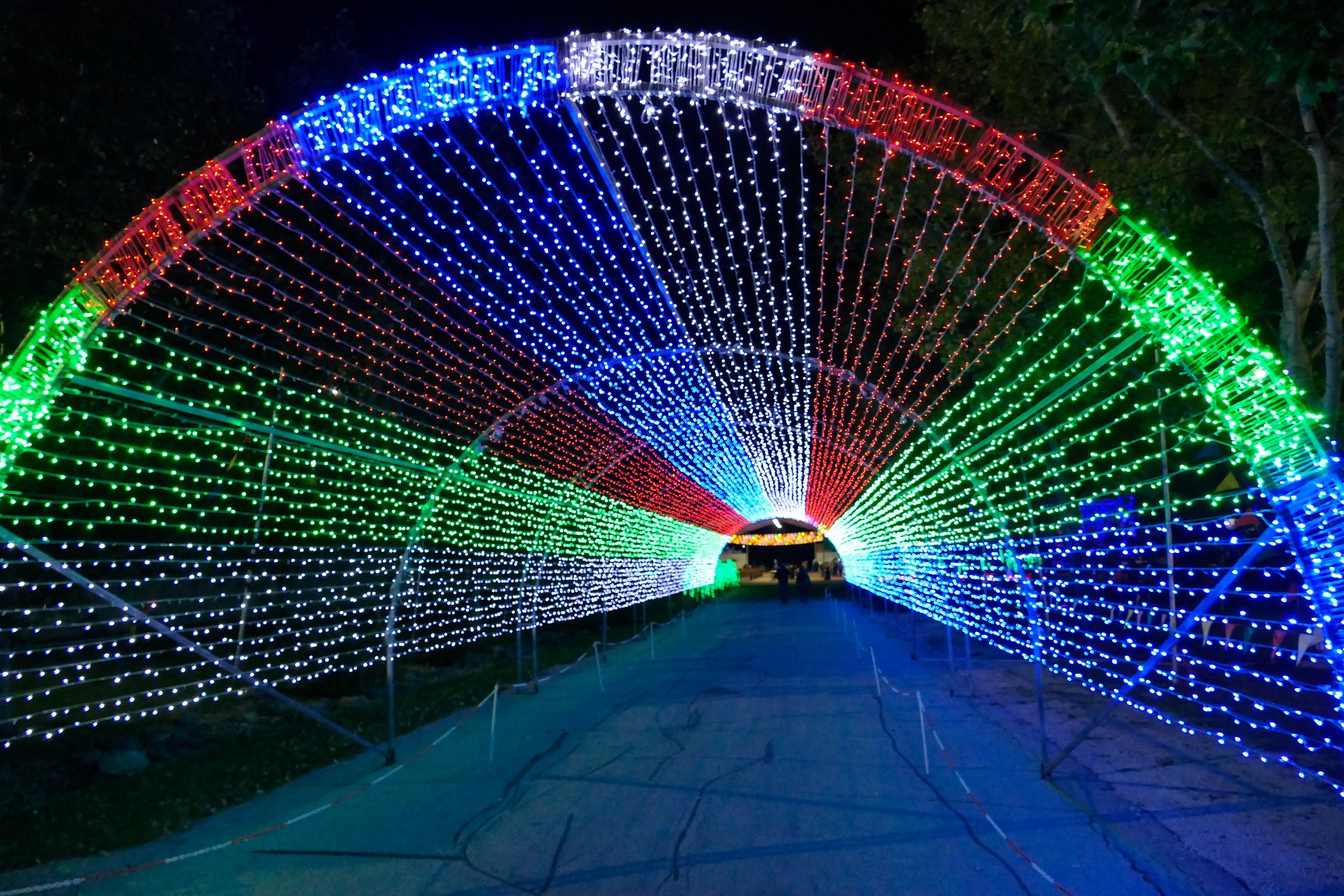 Christmas Lights Tours (December 17–20, 2019)
See all Winnipeg's best light displays and holiday illumination during one night joining one of Christmas Light Tours that start and end at the Travel Manitoba Information Centre located at The Forks Market by the Johnston Terminal. Find out why Winnipeg is called the Christmas capital of Canada. Get on the festive streets while listening to merry Christmas carols and see many colourful Christmas light displays in residential and business areas. Marvel the spectacular Christmas Lights at the Manitoba Legislative Building and the Camels across from it. The tour goes along Candy Cane Lane, Polar Bear Lane, and Nutcracker Street with the most amazing light displays!