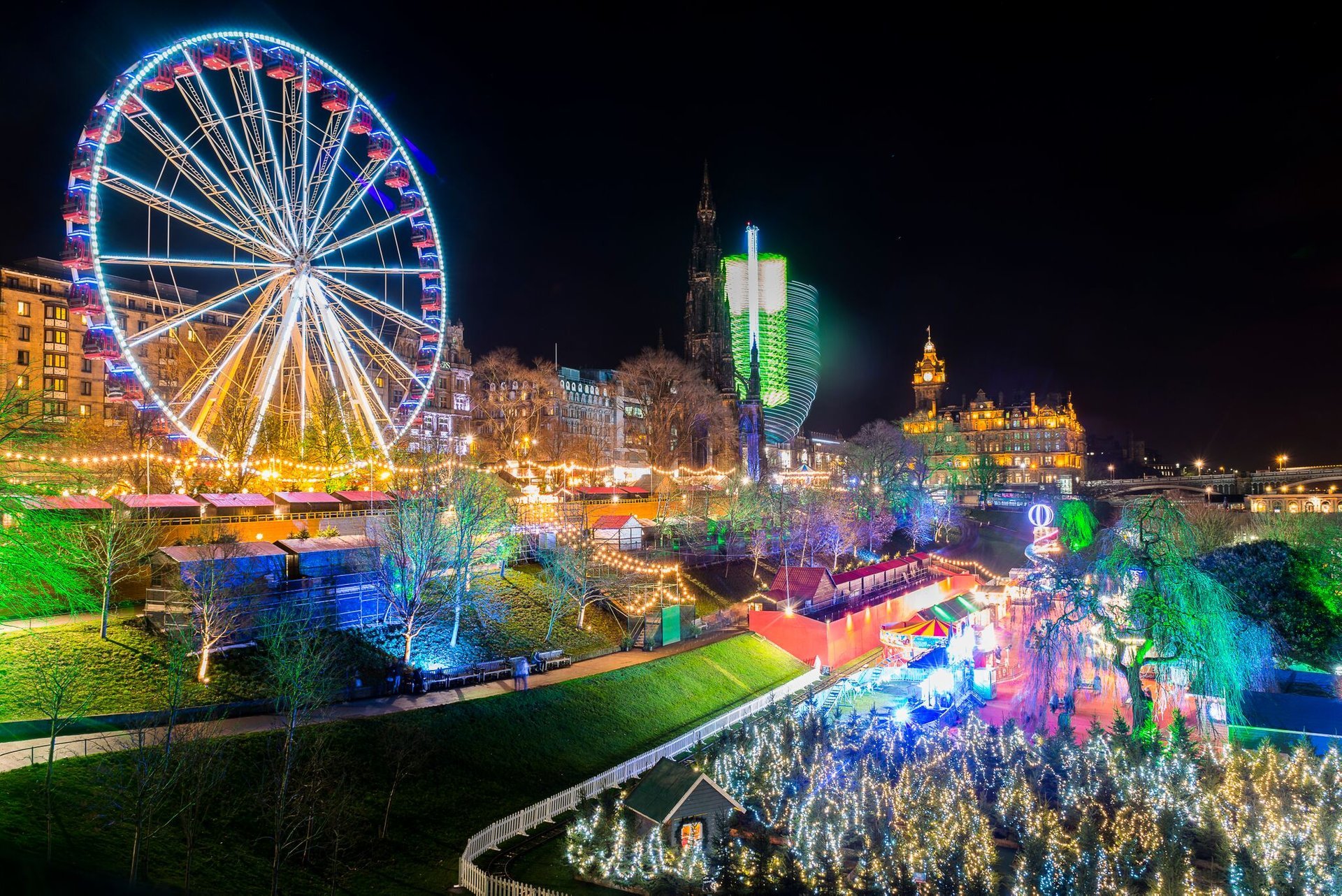 Every winter Edinburgh enjoys holiday illumination which attracts many visitors. Edinburgh Christmas lights are an essential part of the holidays and a favourite winter entertainment for families.
The most popular light display is an extraordinary architectural installation called Street of Light. It is launched every year on St Andrew's Day and stays running until Christmas Eve. 26 stunning light arches installed in the Old Town feature of 60,000 LED lights. They are almost 20 m high, throwing light over the Royal Mile, starting from the City Chambers and ending at the Tron Kirk. The lights are accompanied with music and holiday songs performed by Edinburgh's most famous choirs: the Edinburgh Festival Chorus, the Edinburgh Royal Choral Union, the Edinburgh Gay Men's Chorus, and the Edinburgh Police Choir.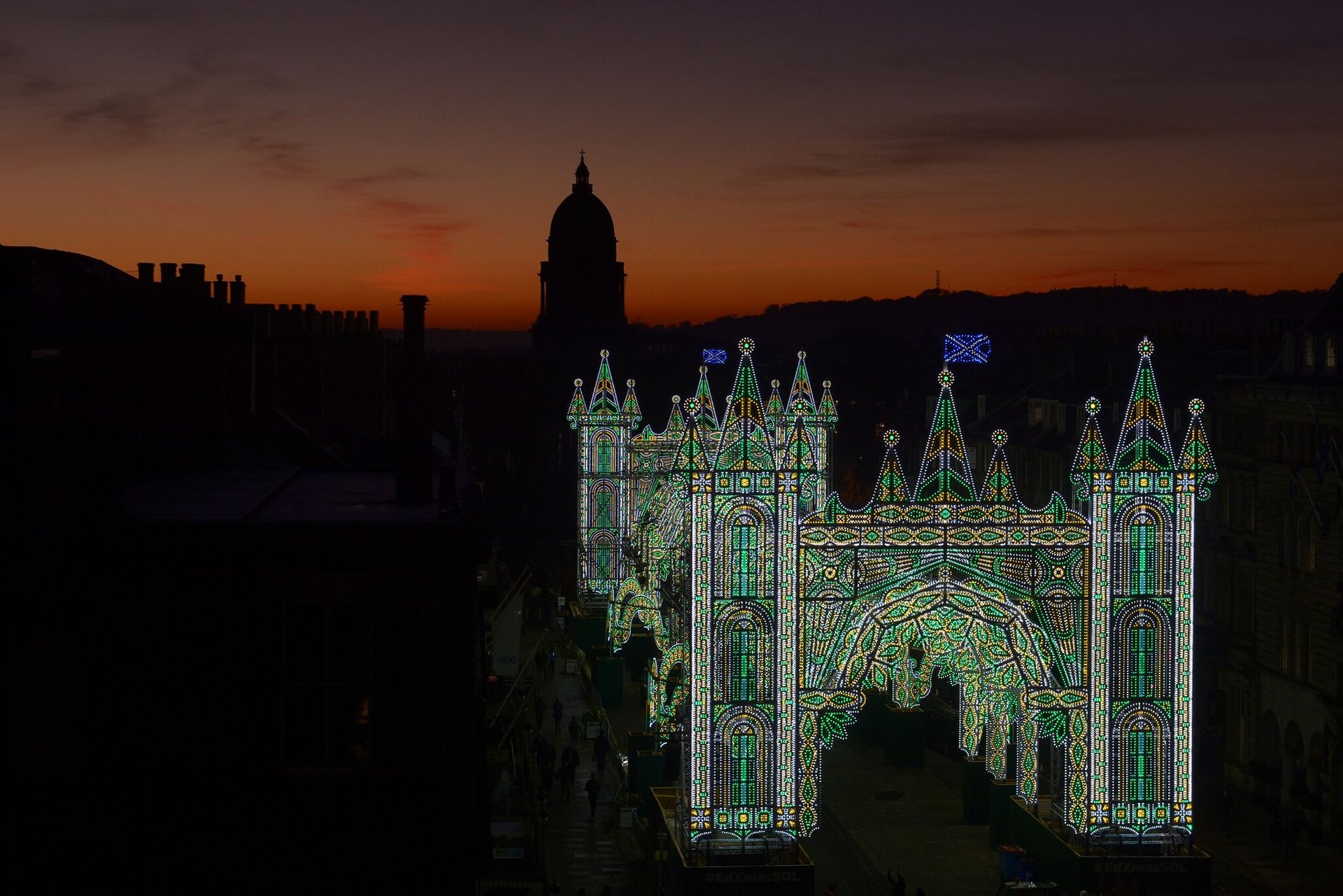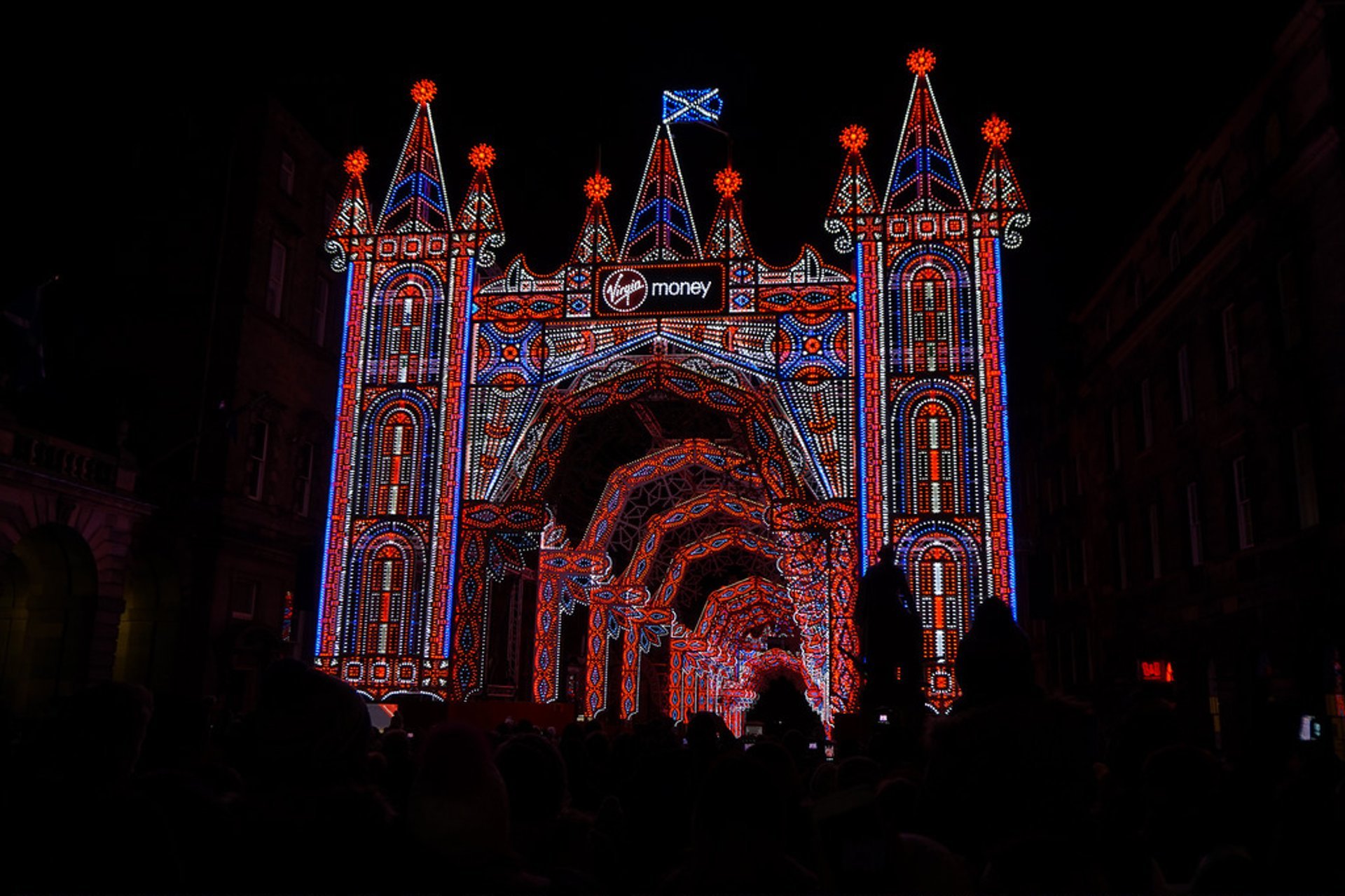 George Street hosts another major Christmas light installation. It starts with Light Night—a popular free event, attracting about 20,000 people every year. It features choirs from all over Scotland and fantastic fireworks. Special guests are honoured with the right to light up The Christmas Tree on the Mound, a gift to Edinburgh from Norway.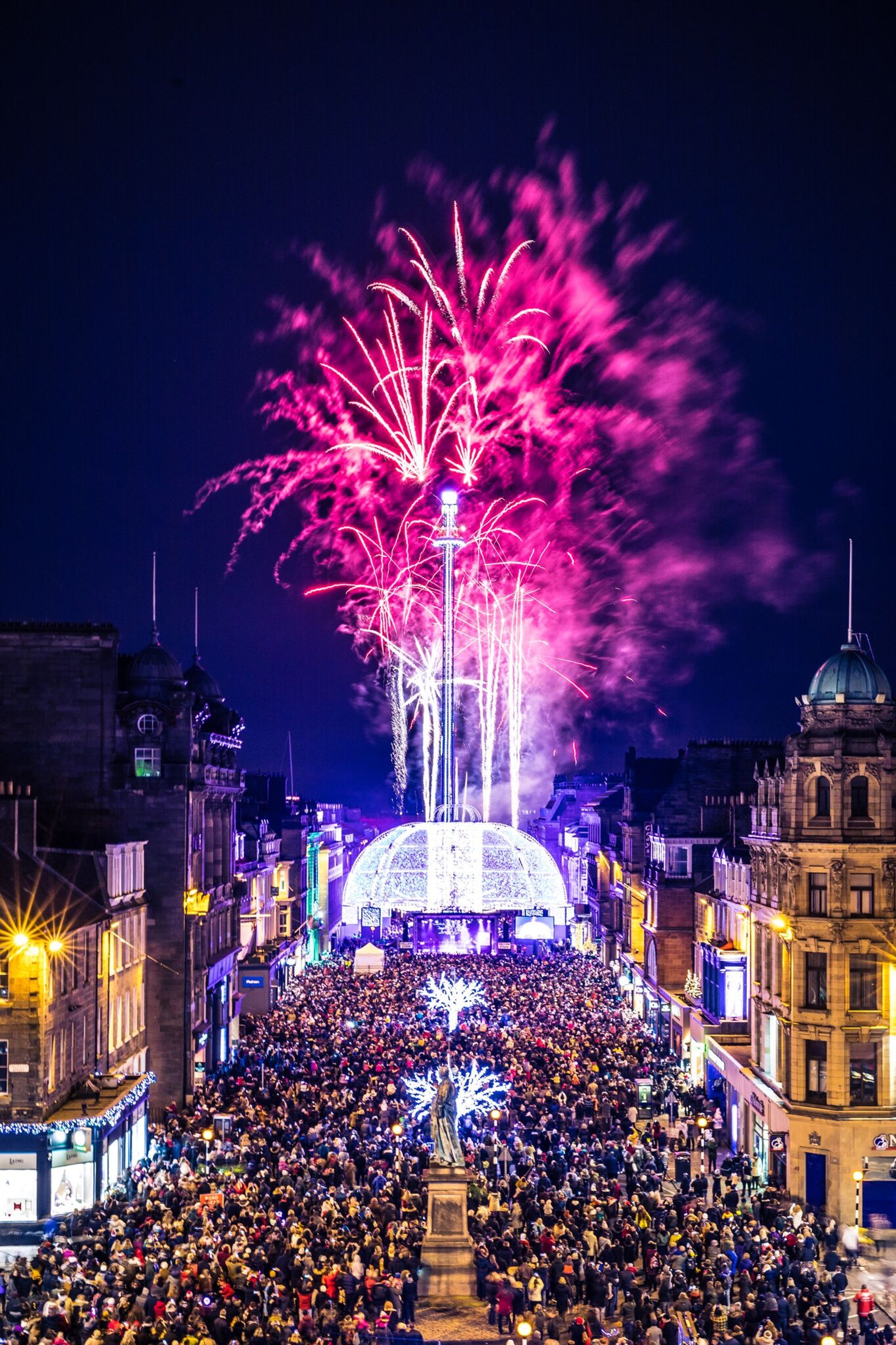 Silent Light is a special event featured by the Street of Light extravaganza. Get headphones and participate in a silent disco and a street party, dancing under synchronized 60,000 lights.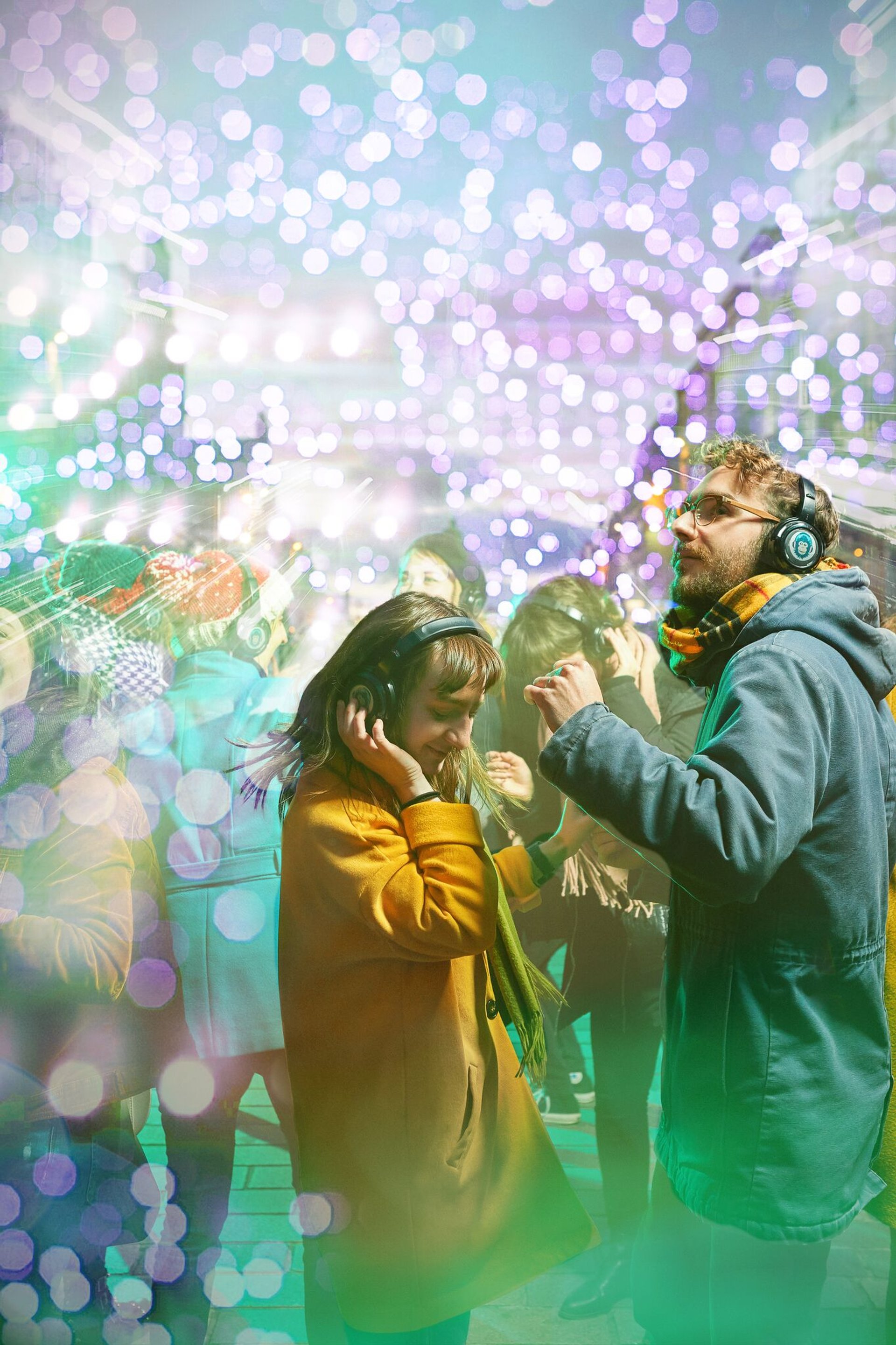 Edinburgh Royal Botanic Garden is one of the best spots to enjoy Christmas spirit in the city. A one-mile sparkling path features over a million twinkling lights, unusual tree canopies and the famous Glasshouses filled with Christmas colour. Don't miss unique, larger-than-life glowing incandescent flowers and illuminated tree sculptures. Kids will enjoy the sparkling snowflakes, stars, reindeer, gingerbread men and a visit to Santa and his elves.
Christmas Lights Featured in