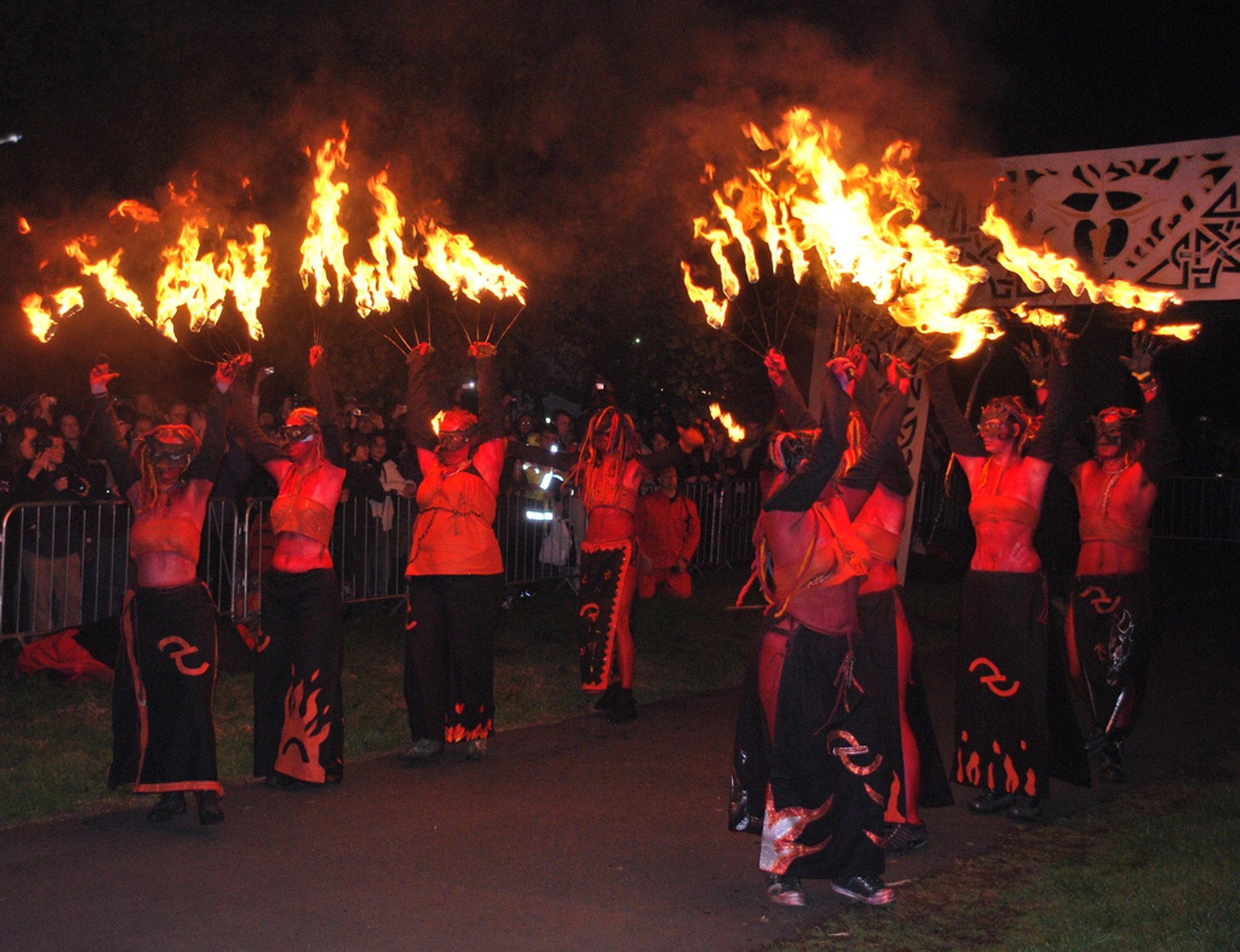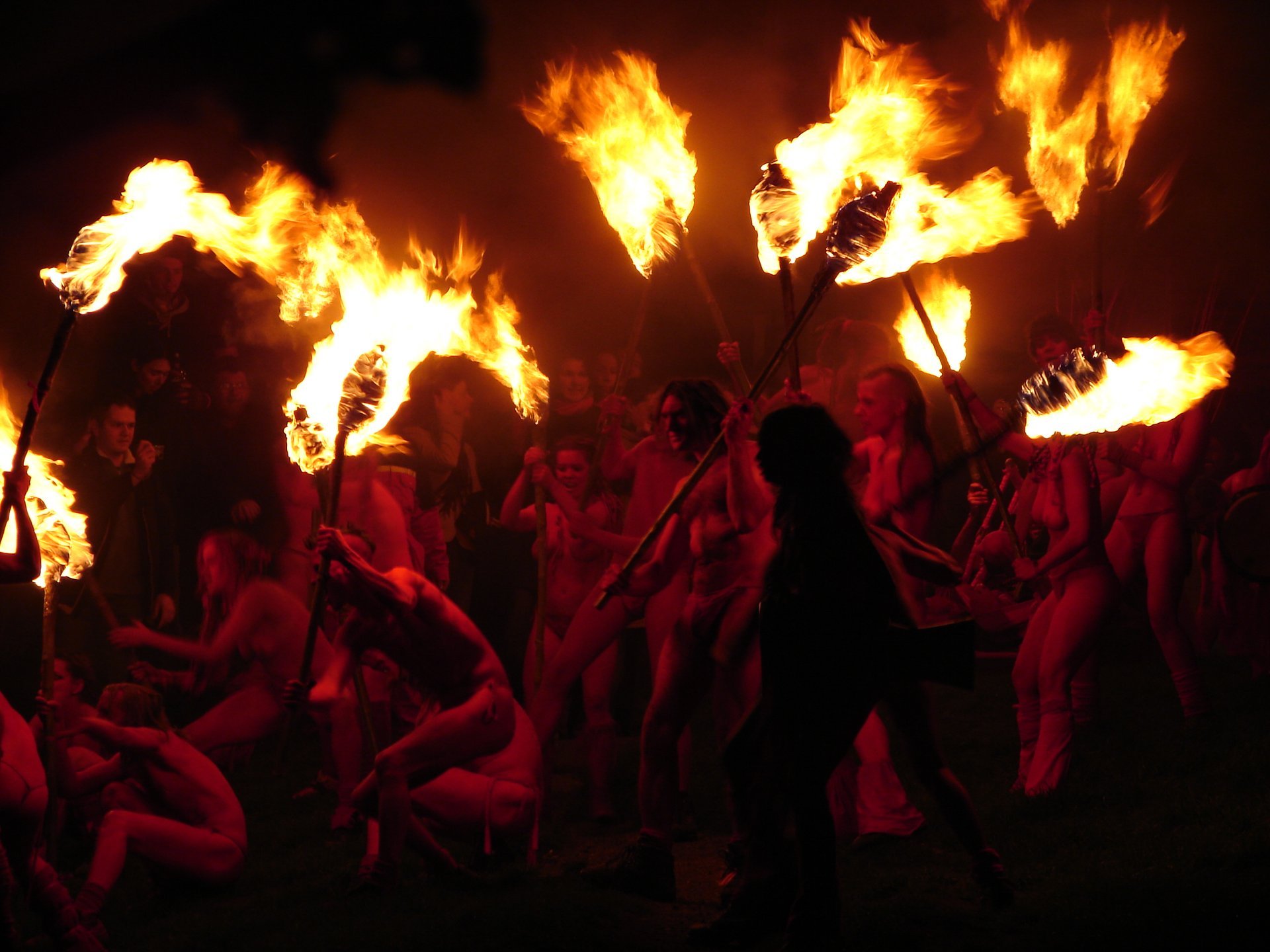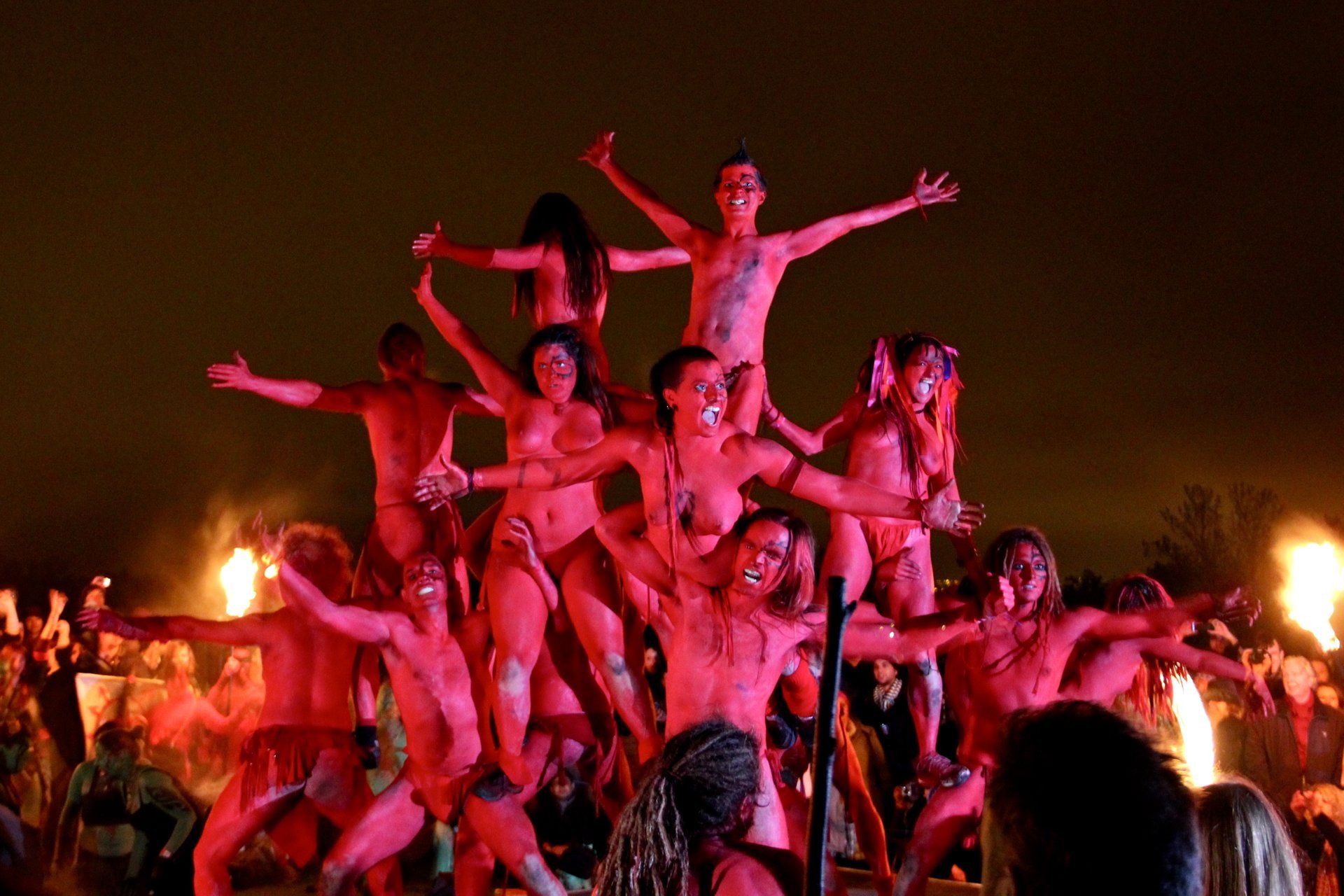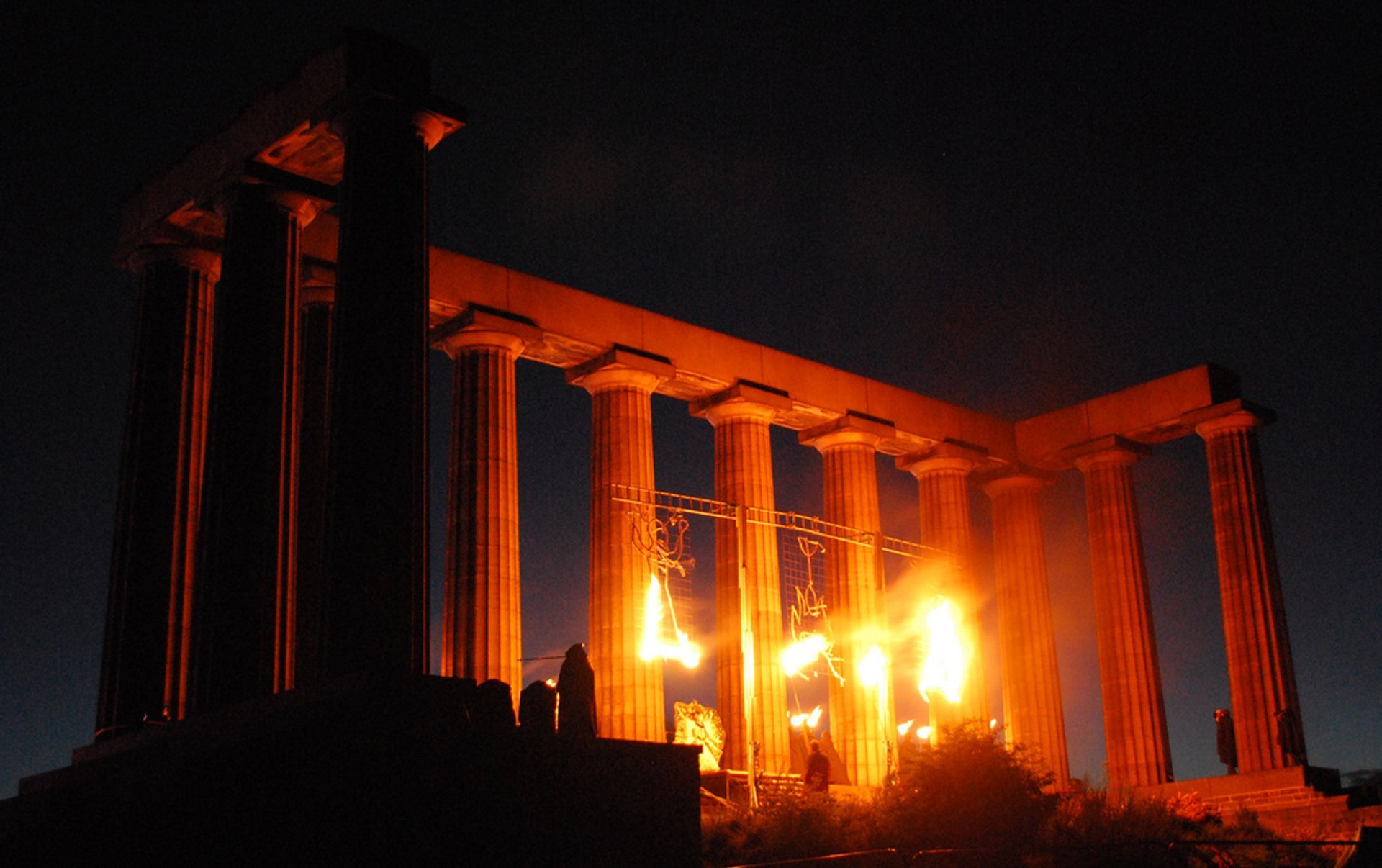 The Beltane Fire Festival is an excellent opportunity to celebrate the arrival of summer in Scotland in the way the ancient Celtics did. At first glance, it may seem weird to dance around gigantic bonfires, but you do not have to join if it makes you feel uncomfortable.
However, some folks prefer to rip their clothes off and dance naked around the fire. Since the celebration is about the earthly delights, you will also have the opportunity to taste baked Beltane bannocks. Who knows, maybe once you try it all, Apil will become your best time to visit Scotland.
The May Queen and the Green Man lead the procession from the National Monument to the Bel Fire place. The audience watches the dramatic stage performance depicting the inception of summer, and afterward, the May Queen and Green Man symbolise the birth of summer by lighting a huge bonfire. You can sit back, learn more about the handfasting and watch as performers enact the ritual of lighting the sacred Bel Fire. The thrilling night ends with a dance at the Bower where couples are handfasted.
Visitors can purchase tickets in advance, and those will be emailed to them before the festival. When advance tickets sell out before the event, there are no tickets available at the gate.
The Festival is traditionally held on the last day of April on the Calton Hill in Edinburgh. You can choose one of the two entrances—either from Carriage Drive or from Waterloo place.
Find hotels and airbnbs near Beltane Fire Festival (Map)