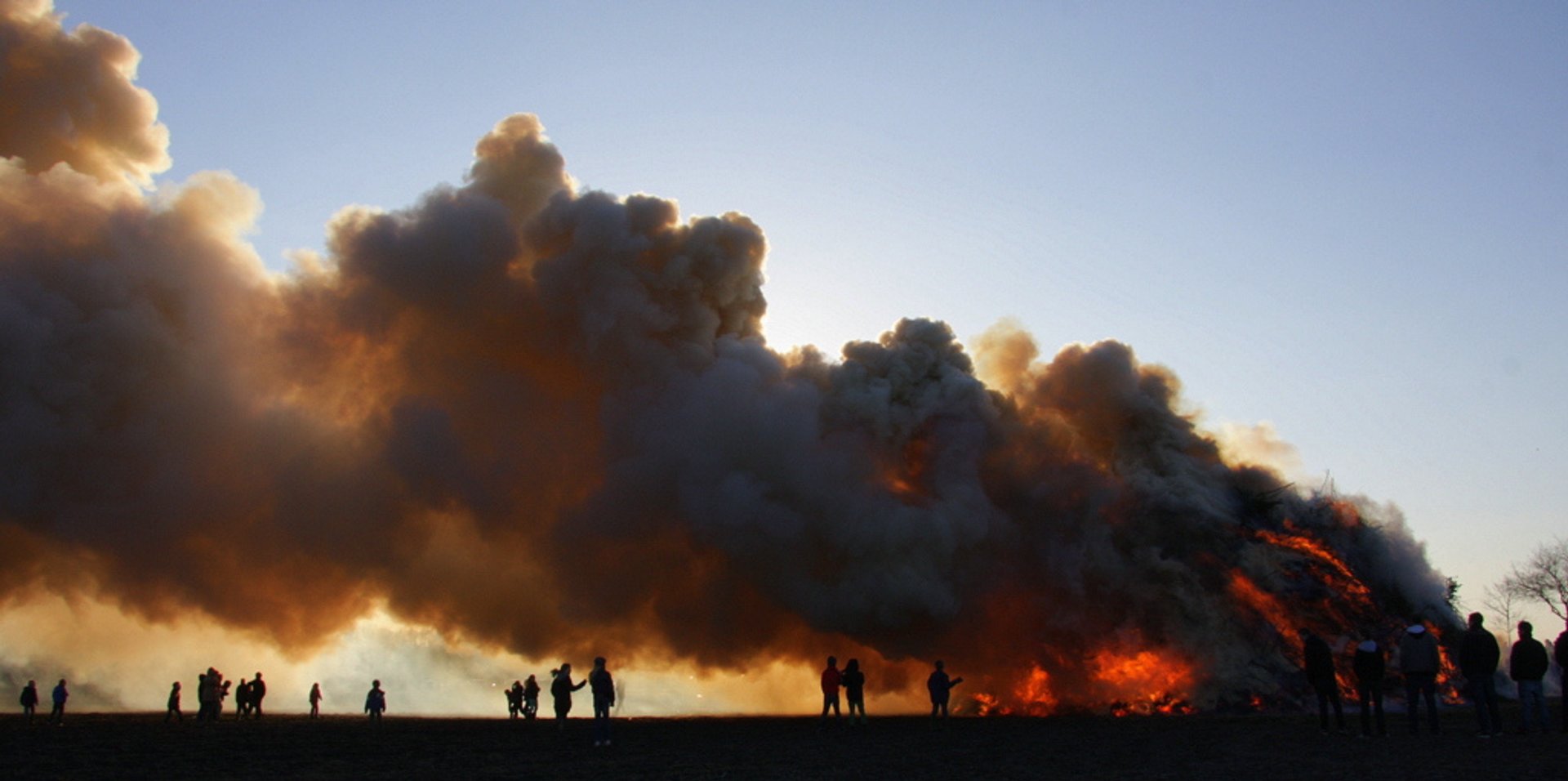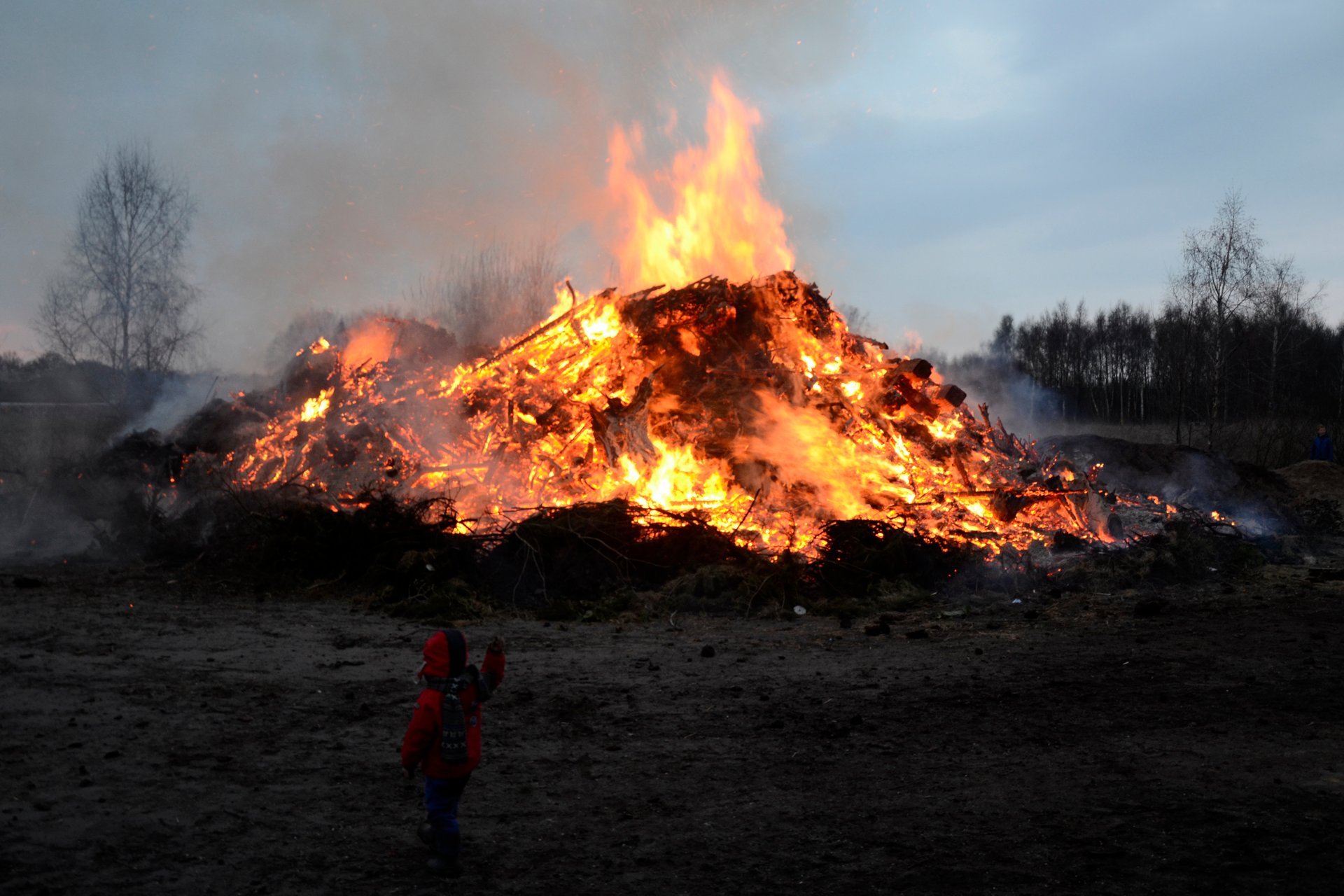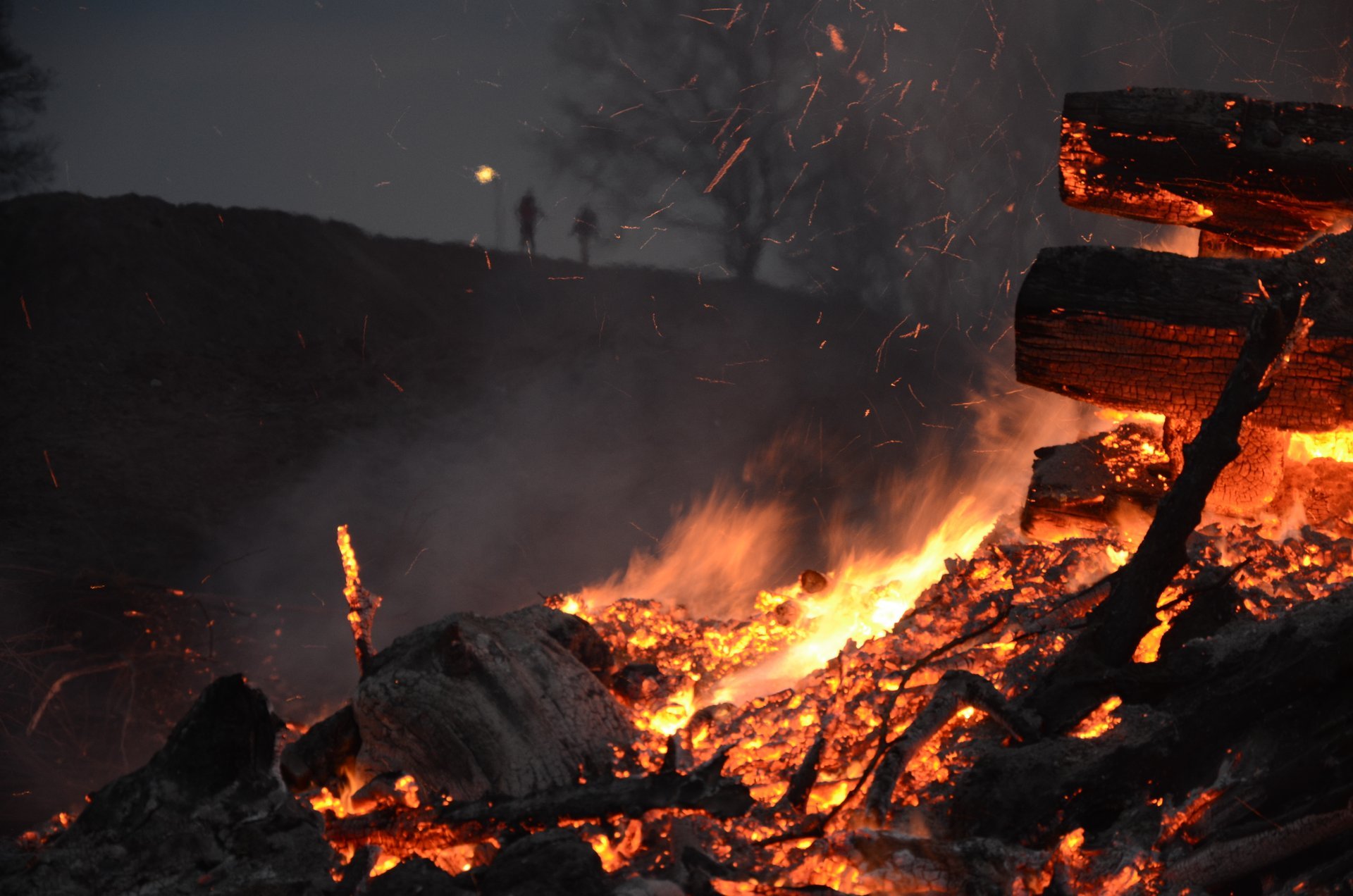 Easter fires locally known as Paasvuren, are huge bonfires lit on Easter Sunday at sunset. These are the most spectacular highlights of Easter celebrations. One cannot overestimate the size and beauty of the fire at the end of the most festive day. Join the crowd and see it for yourself!
This tradition is common to the eastern and northern parts of the Netherlands. Massive bonfires are lit in the provinces of Drenthe, northeast Gelderland, around Overijssel and also near the city of Groningen. So-called snoeihout, wood branches and twigs, is collected throughout the entire year so the pile is definitely huge. Typically, rural areas are chosen for this occasion, as it's dangerous to ignite fires close to buildings.
Dutch Easter Fires came from pre-Christian times. This pagan tradition has a Germanic origin. Once these bonfires were a symbol of the battle between spring and winter with the inevitable victory of spring. People who gathered around the fire celebrated fertility, and the ashes applied to the soil enhanced its quality. Revellers rejoiced through singing and dancing. Nowadays, these symbolic meanings are not as important as they used to be. The fires rather serve more of a social function. Hundreds of villagers still gather for a party at the fire, but they dance to celebrate the Resurrection of Jesus.
Find hotels and airbnbs near Easter Fires (Map)