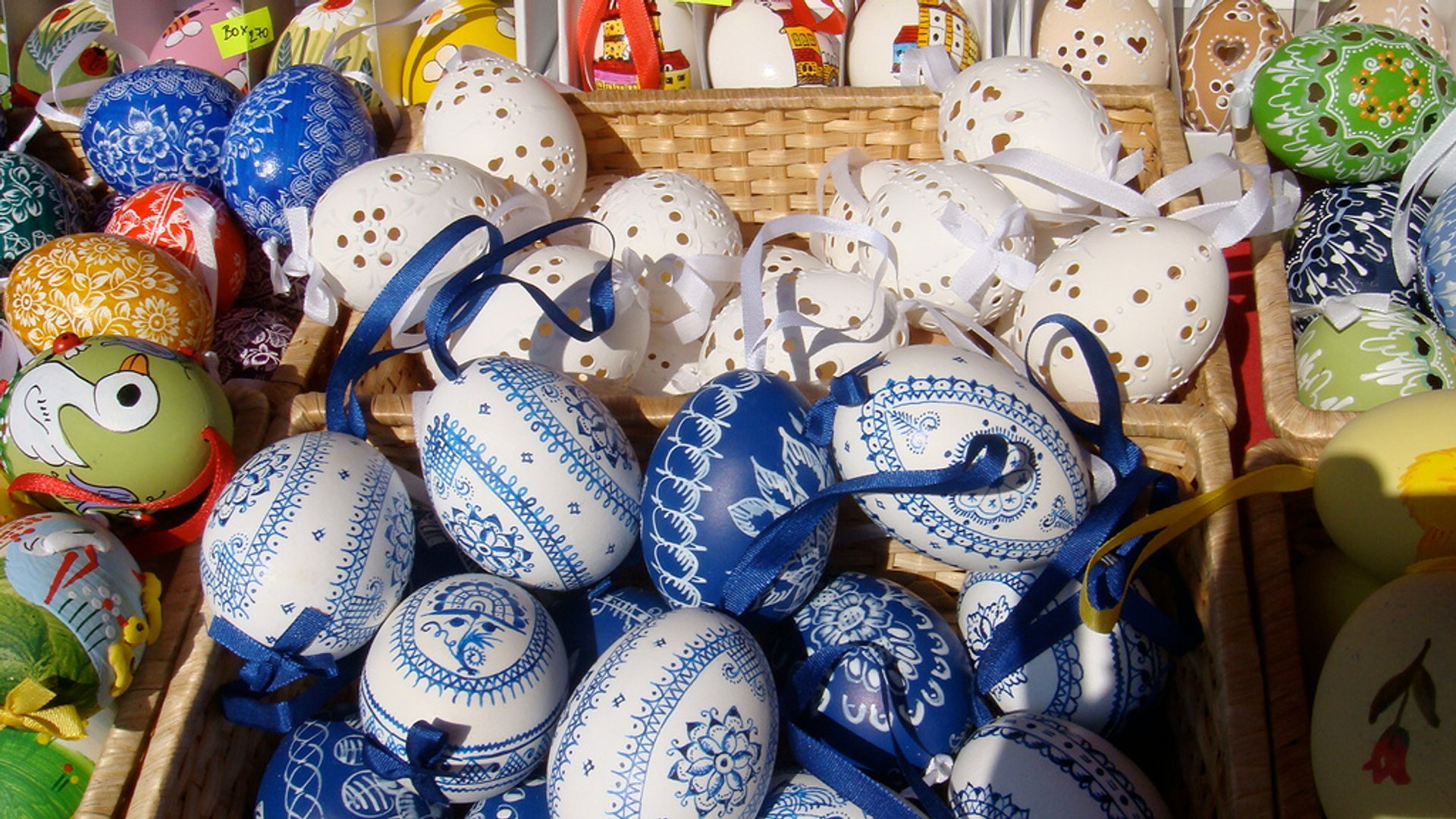 The city of Prague celebrates this most joyful of Christian holidays in a very special traditional manner. It all starts on the "Blue" Monday, which is called so because of the fabric used to decorate churches. Next, comes "Grey" Tuesday, which means there is nothing special about that day. "Ugly" Wednesday is the day when people are not supposed to frown, or else they will be ugly every Wednesday of the year. Holy "Green" Thursday is the day when people should eat green food in order to be healthy. This is also the day when the church bells ring for the last time and remain silent until "White" Saturday.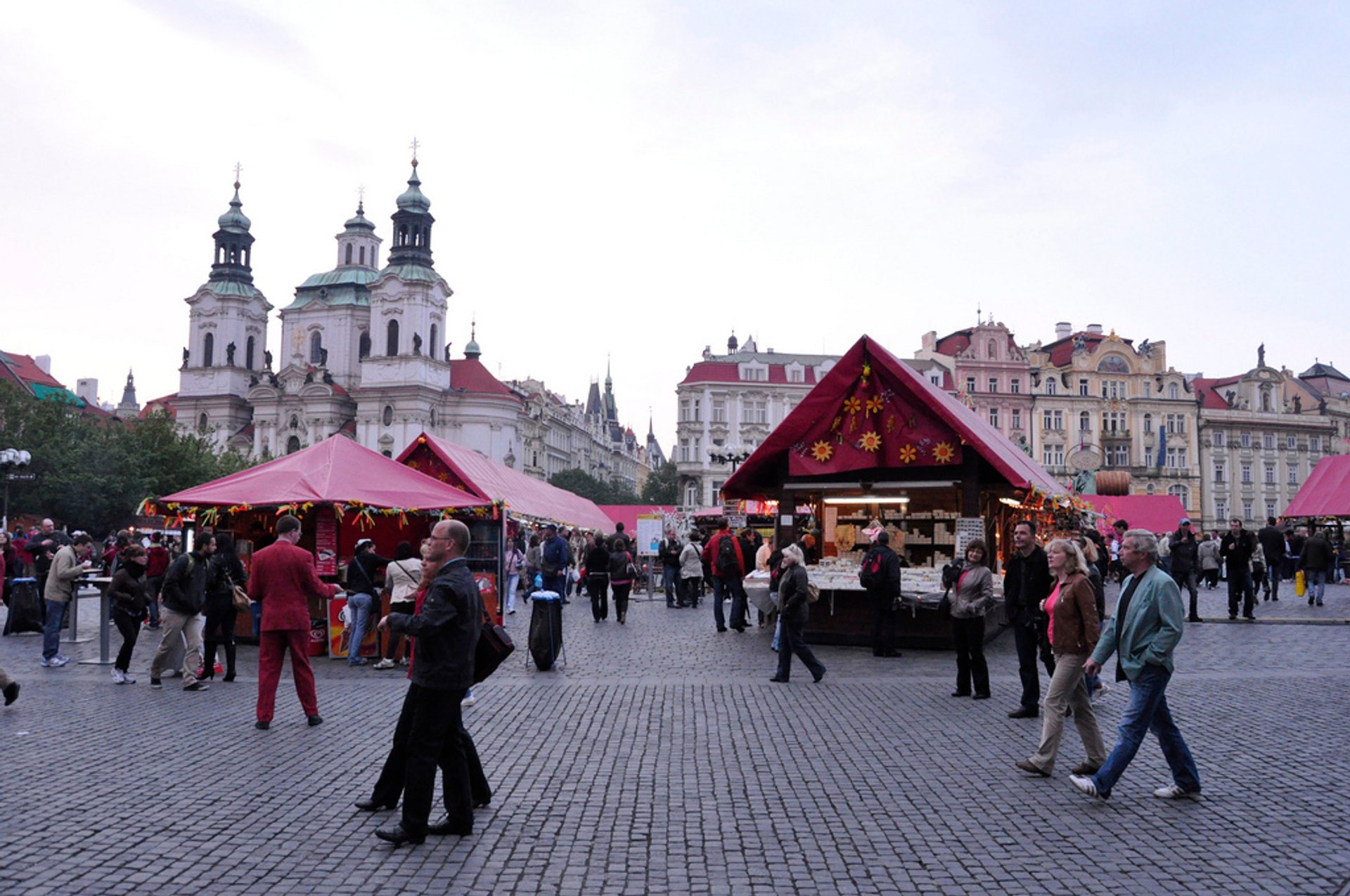 Good Friday is a silent prayer day. In the morning of the Holy "White" Saturday fires are set and consecrated before churches. People come to light small pieces of wood from the fires to carry home. The Czech name for Easter is Velikonoce, it comes from the name of this celebration—Great Night (Veliká noc).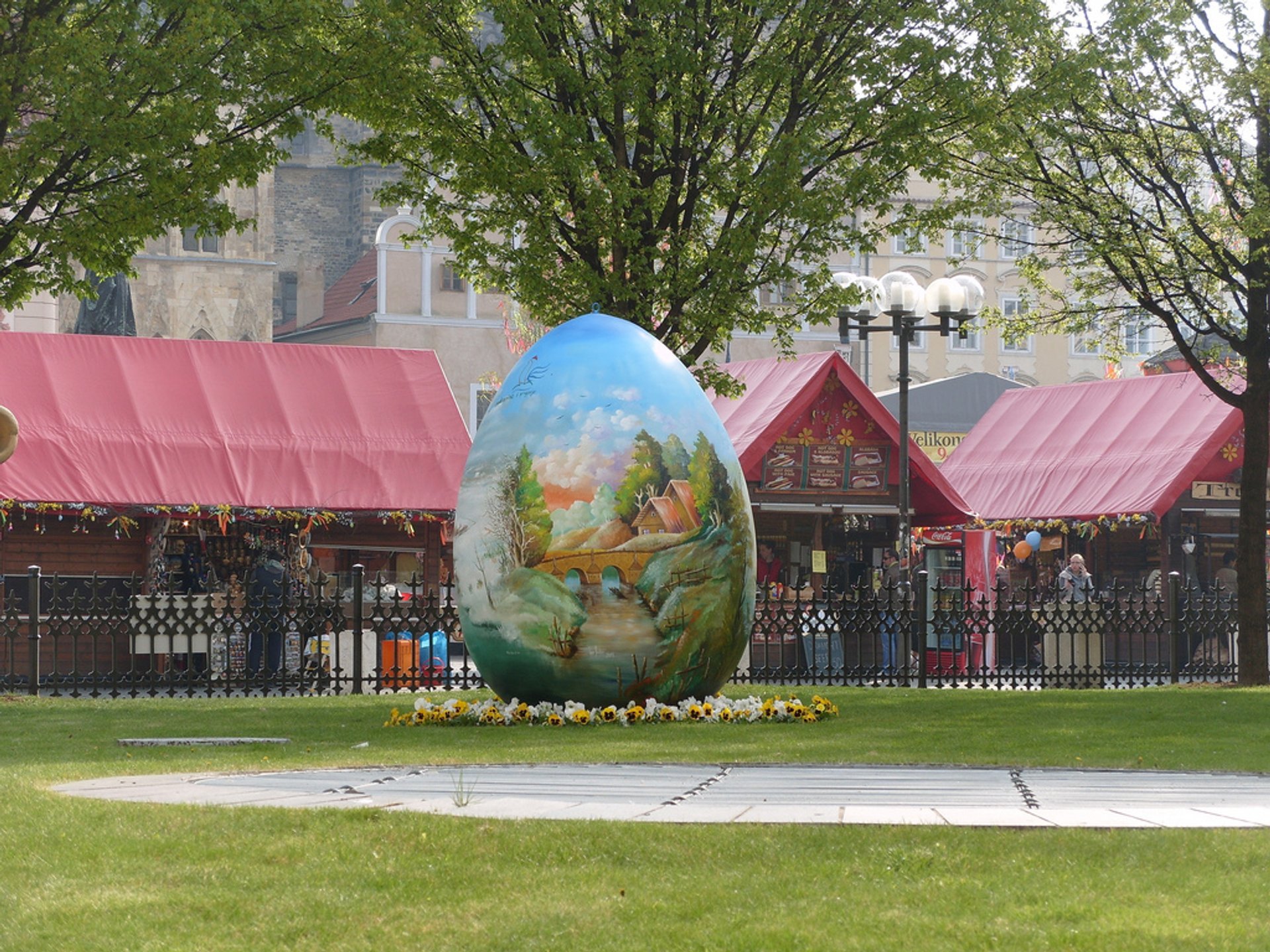 Easter dishes are blessed on Easter Sunday. This is the day to spend with family and friends, especially while having fun with big picnics. The most famous Czech Easter foods include roast lamb with a parsley and bread stuffing (nádivka), special cakes baked in the shape of a lamb (beránek), coated with icing, and a mazanec, Easter bread that's covered in glaze and almonds. "Judases" are a quite popular pastry too. They are small and have a shape of braids and spirals. They remins the rope with which Judas hung himself.
Easter Monday is also called Whipping or "Pomlázka Feast" Monday. This day has a unique tradition, called pomlázka. Men whip women with a freshly plaited birch stick called pomlázka. This gentle "tap" is said to bring good health and beauty for these ladies. In return, the women give the men a decorated egg.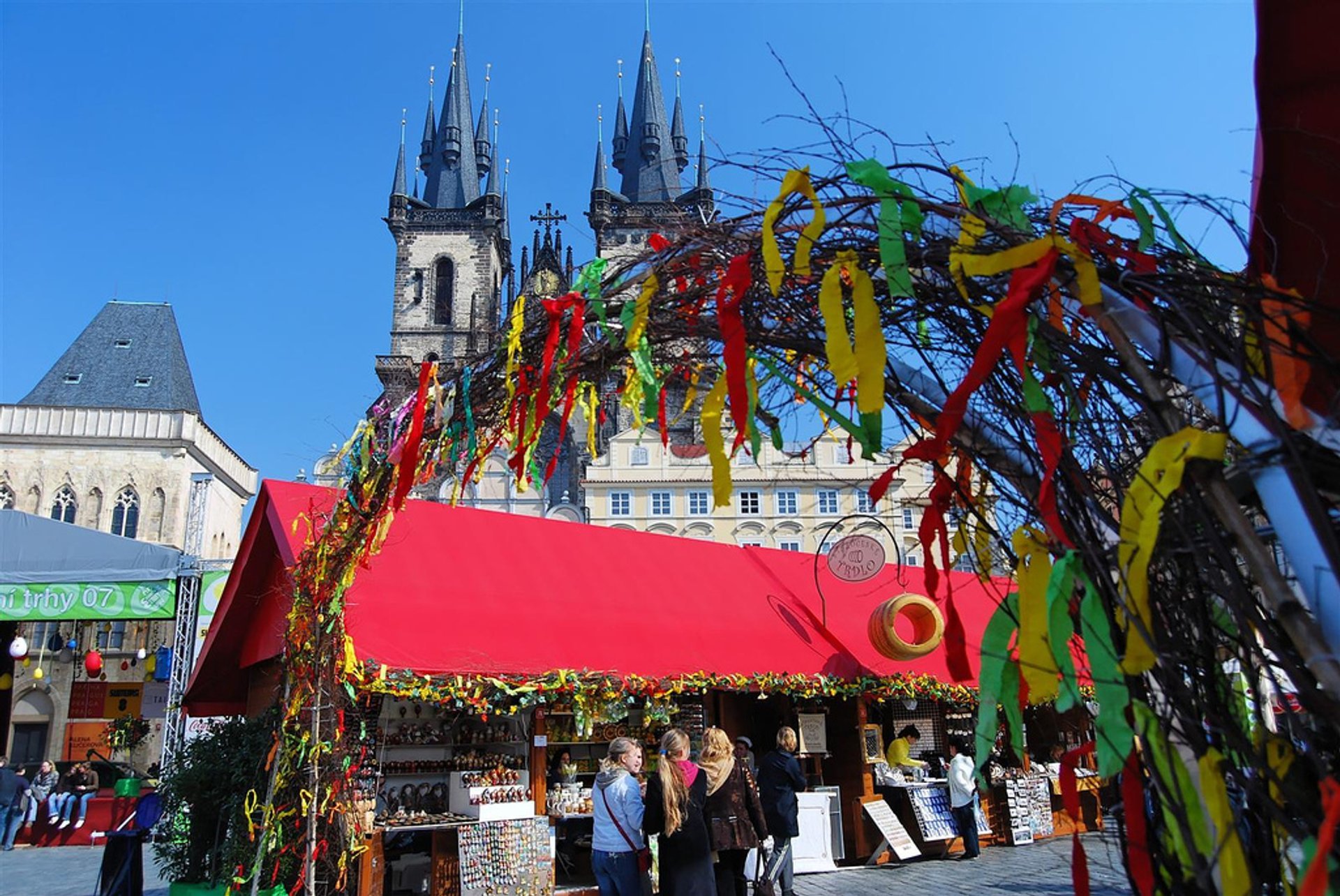 One more thing everyone should do during Easter celebrations in the Czech Republic is to visit Easter markets. They are concentrated at three of Prague's most famous squares—Old Town Square, Wenceslas Square, and the Republic Square. Tens of thousands of people annually visit these markets. Hundreds of vendors offer traditional Czech products together with Easter decorations, Easter eggs, lace, wooden toys, and puppets. Check out cultural entertainment programs, concerts, demonstrations of old arts and crafts, as well as interesting workshops offered there.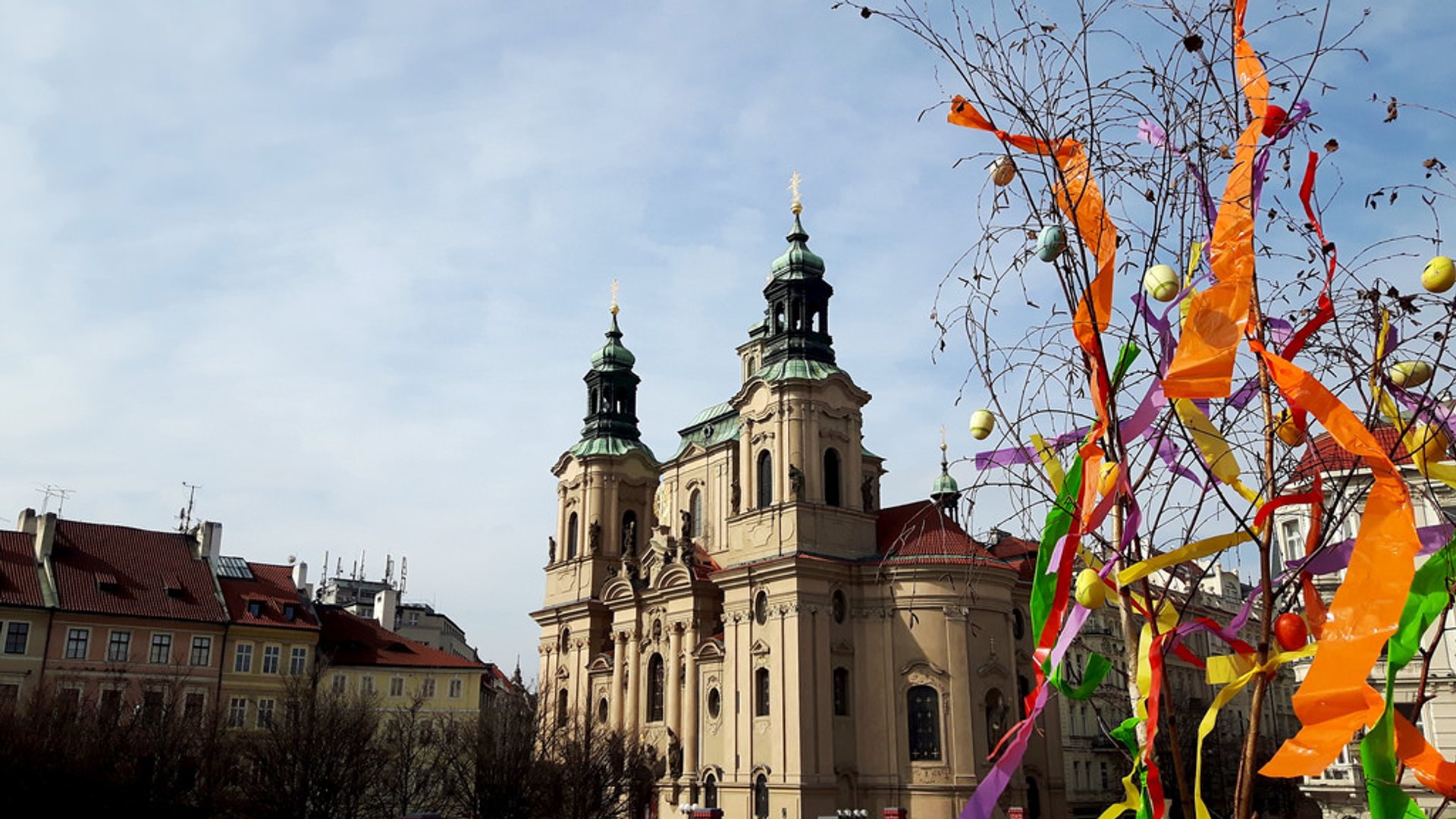 Holy Week (Svatý Týden) & Easter Featured in