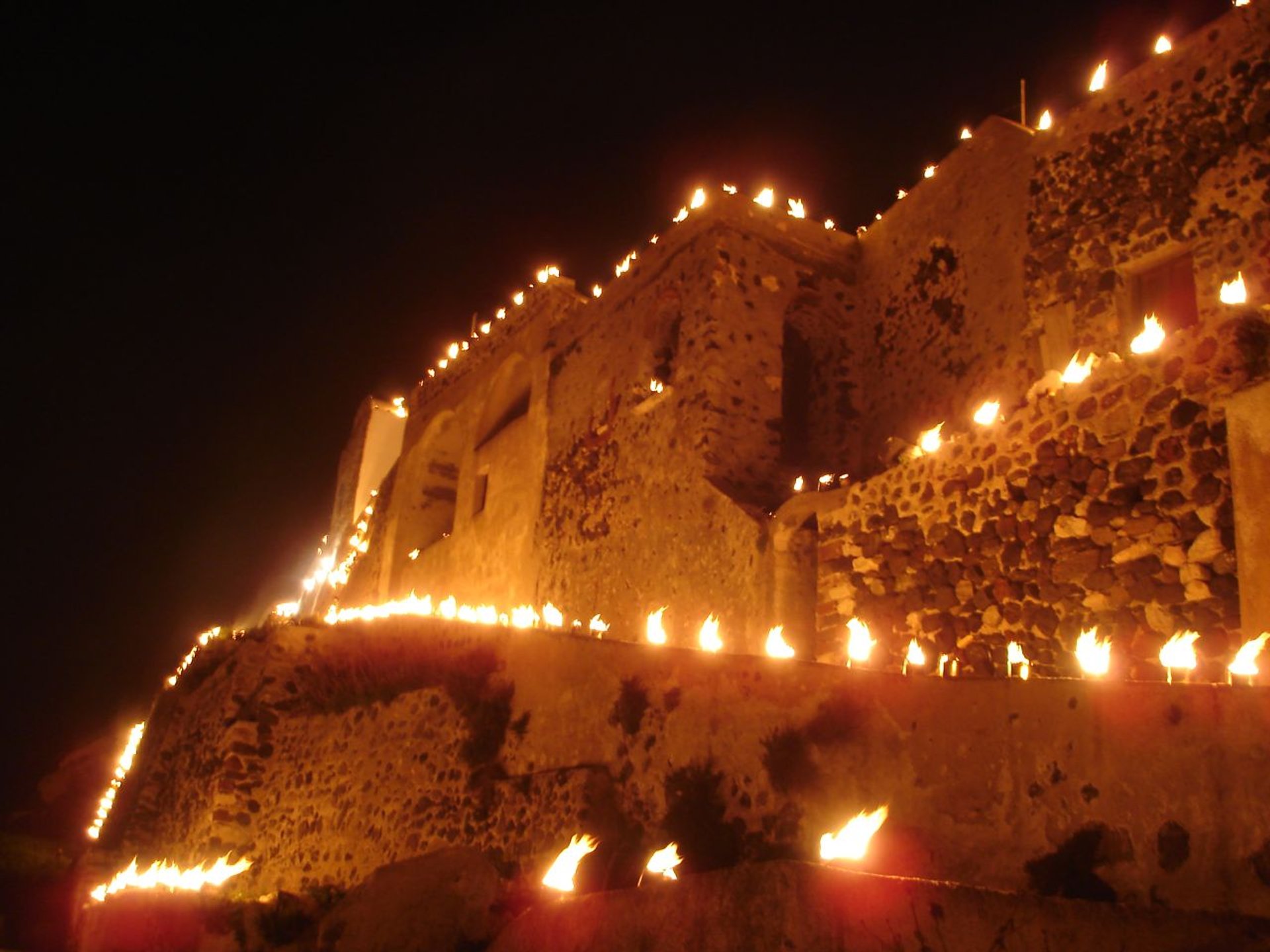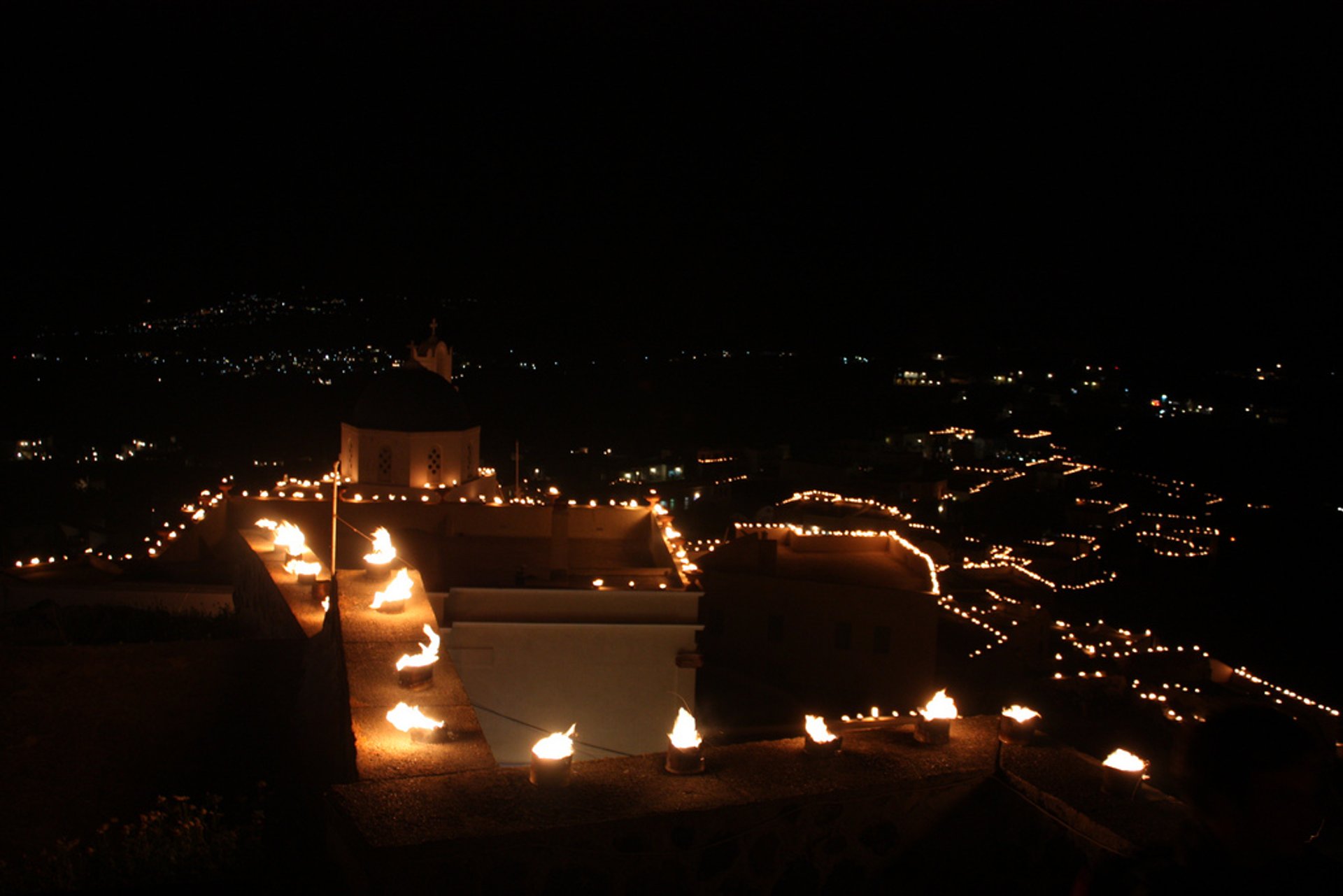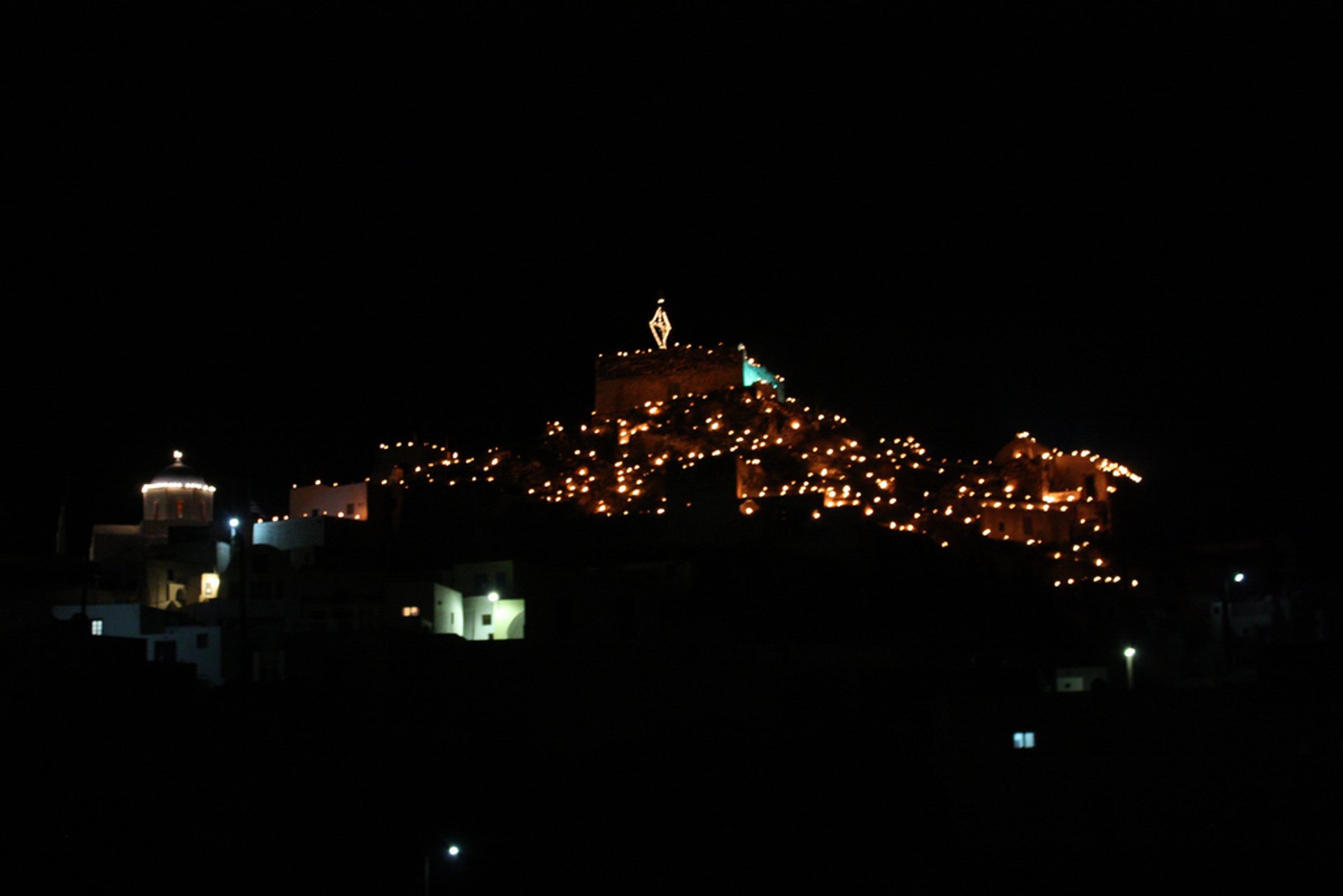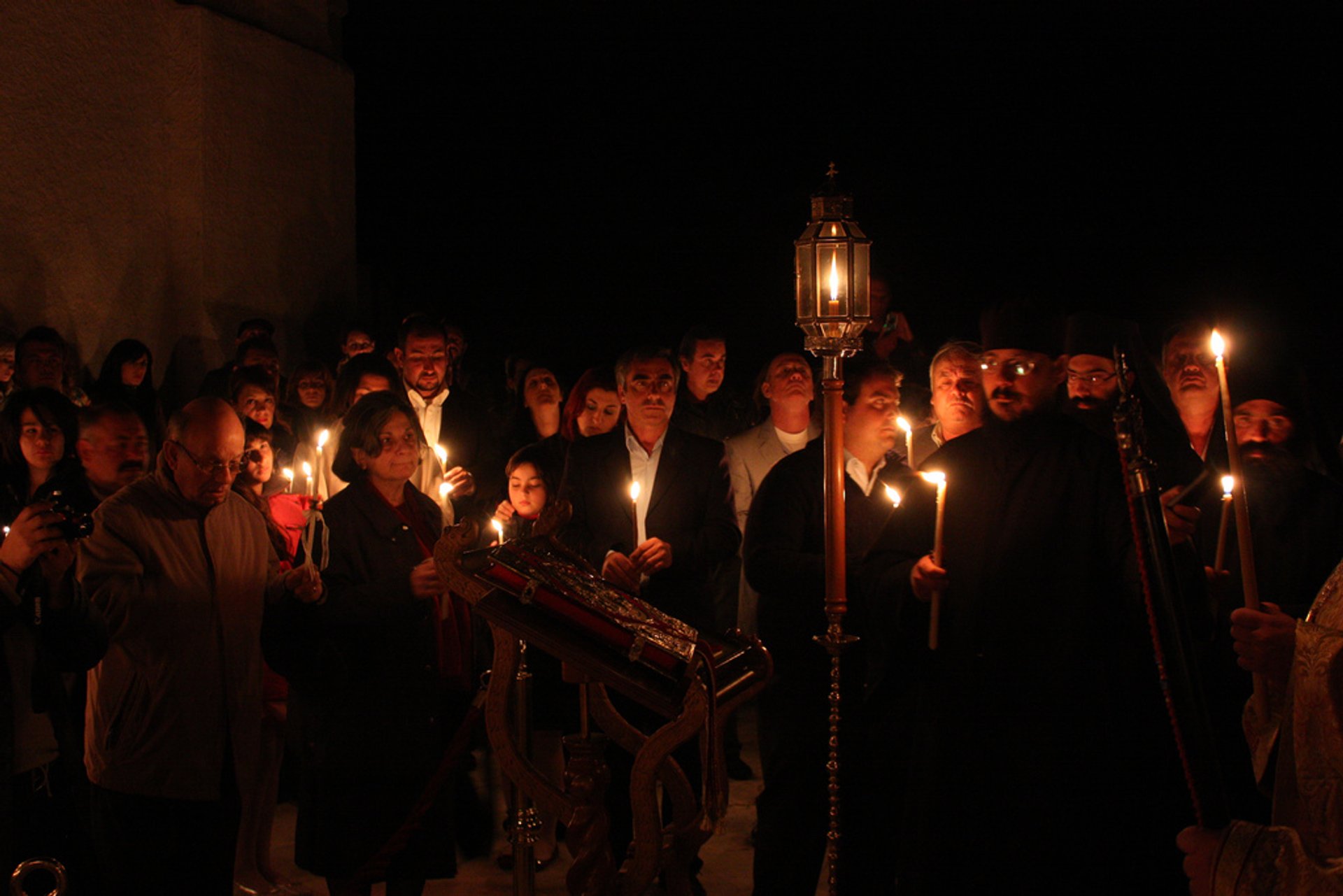 Greek Orthodox Easter begins with a solemn Holy Week, which culminates with Good Friday mourning ceremonies and a massive celebration on Easter Sunday. Visitors can witness many religious events during the Easter Week on Santorini, with the most beautiful traditions happening in the Pyrgos village. On Saturday, every house in Pyrgos is illuminated with dozens of candles, and several candlelit processions march through the streets.
In Megalochori, a great feast is held on the Saturday of Lazarus, right at the central square of the village. A huge 12-m cross is decorated with flowers. In Oia, the picturesque church of Panagia Platsani is the center of Easter celebrations and ceremonies. Most villages mark Holy Friday with a procession of the epitaph. In Fira, there are two epitaph processions that meet in the central square. Easter preparations all over Santorini also include white-washing houses and decorating churches with flowers. On Thursday, women bake special pastry tsourekia and melitinia.
One of the unique traditions occurs on Easter Sunday. While the priest is giving his speech, the patrons of the church throw fireworks in the yard. The churches organize most of the events, and families also celebrate the holiday at homes with some traditional Easter food.
Easter is a beautiful time to visit Santorini, but keep in mind that tavernas might be closed on Good Friday. Easter Sunday is a public holiday when most businesses are closed.
Find hotels and airbnbs near Greek Orthodox Easter & Holy Week (Map)