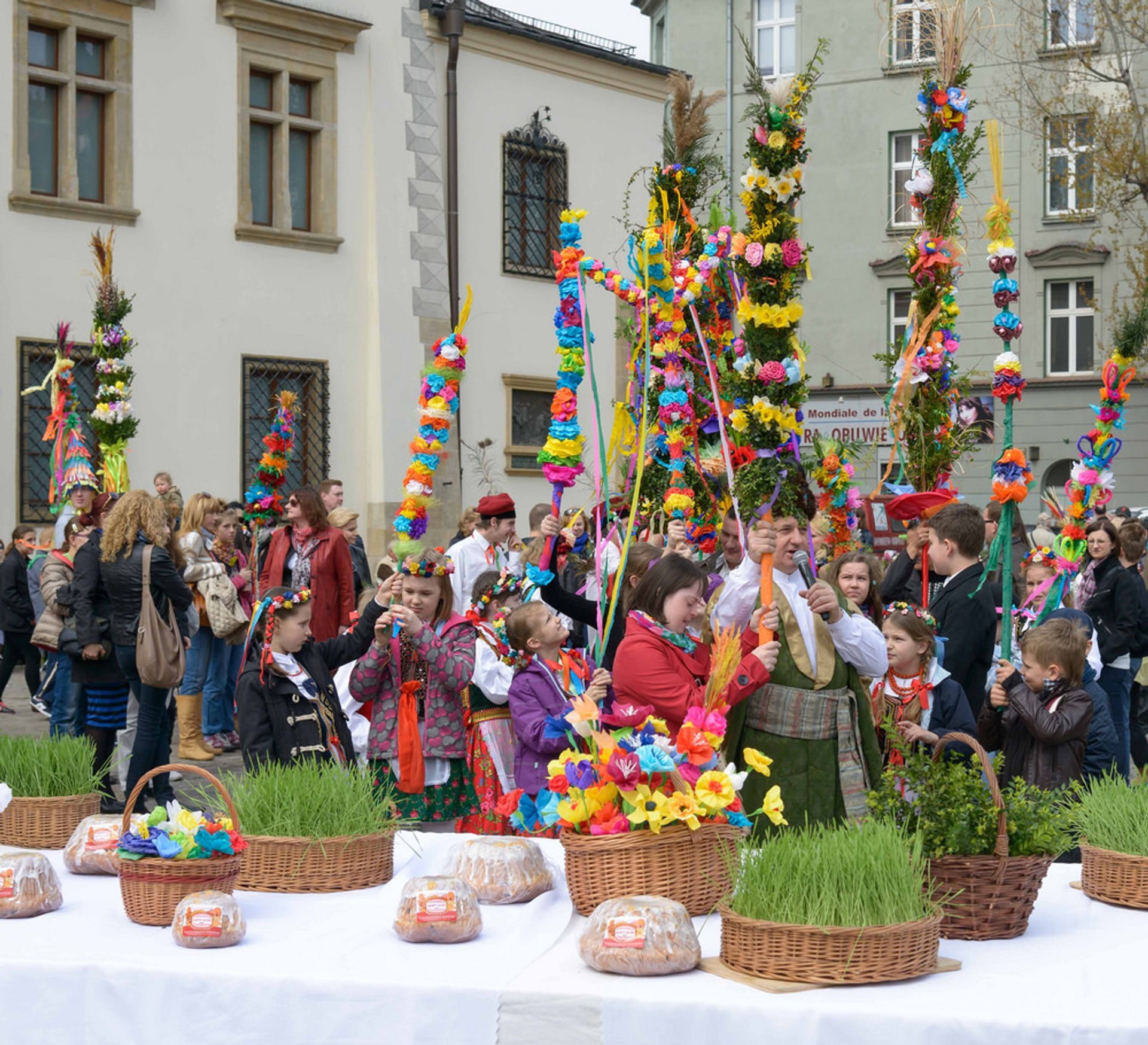 This feast is organised in order to commemorate Jesus' triumphal entry into Jerusalem. During the holiday, the inhabitants of Krakow buy traditional "palms" or even make such decorations by themselves. They use various flowers and herbs for this purpose.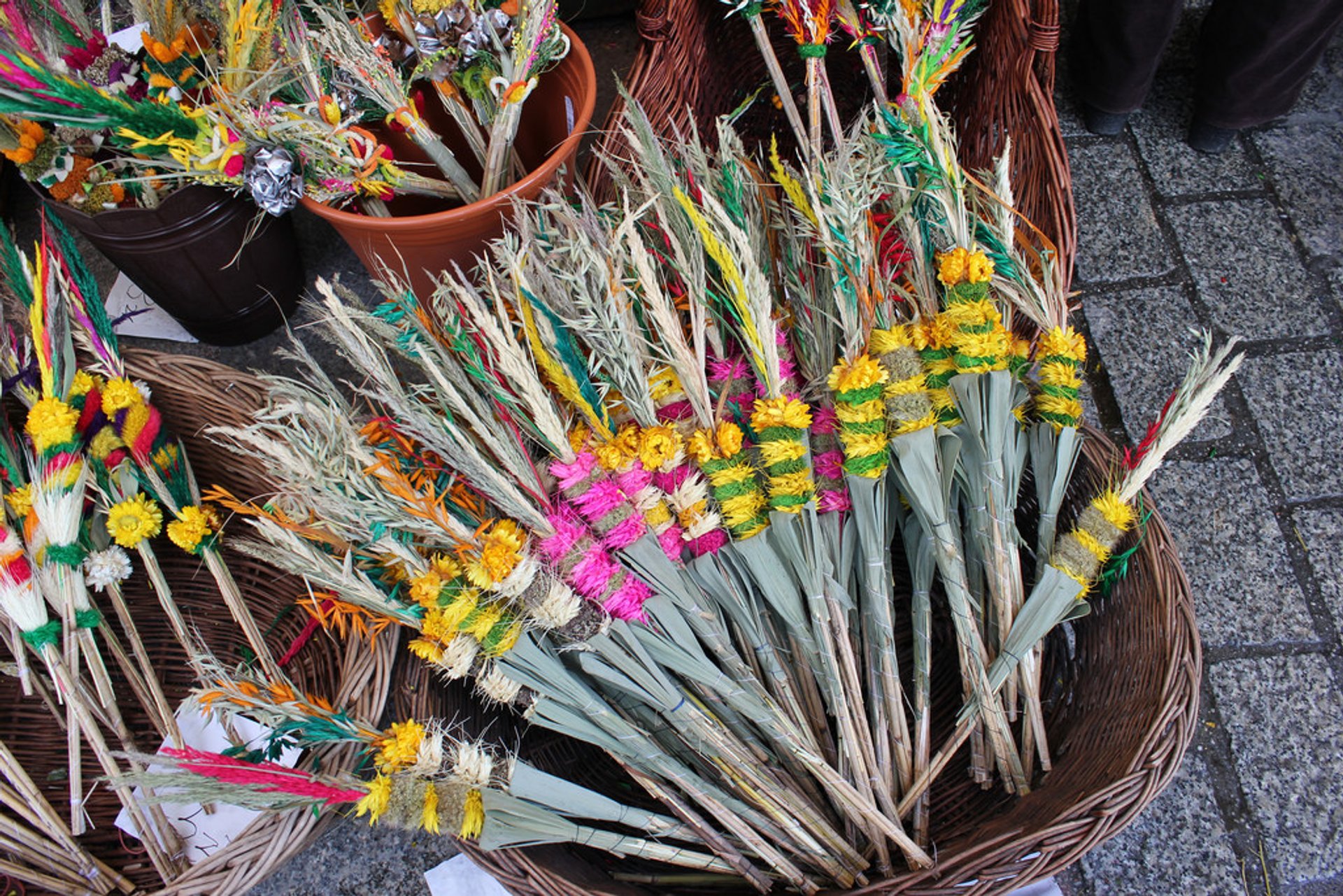 In the village of Lipnica Murowana, located 30 km from Krakow, annual palm competitions are held annually. The aim of the competition is to keep the tradition alive and to enjoy the forecast of the coming spring. More than 15,000 people visit this small town every year and support the atmosphere of the festival.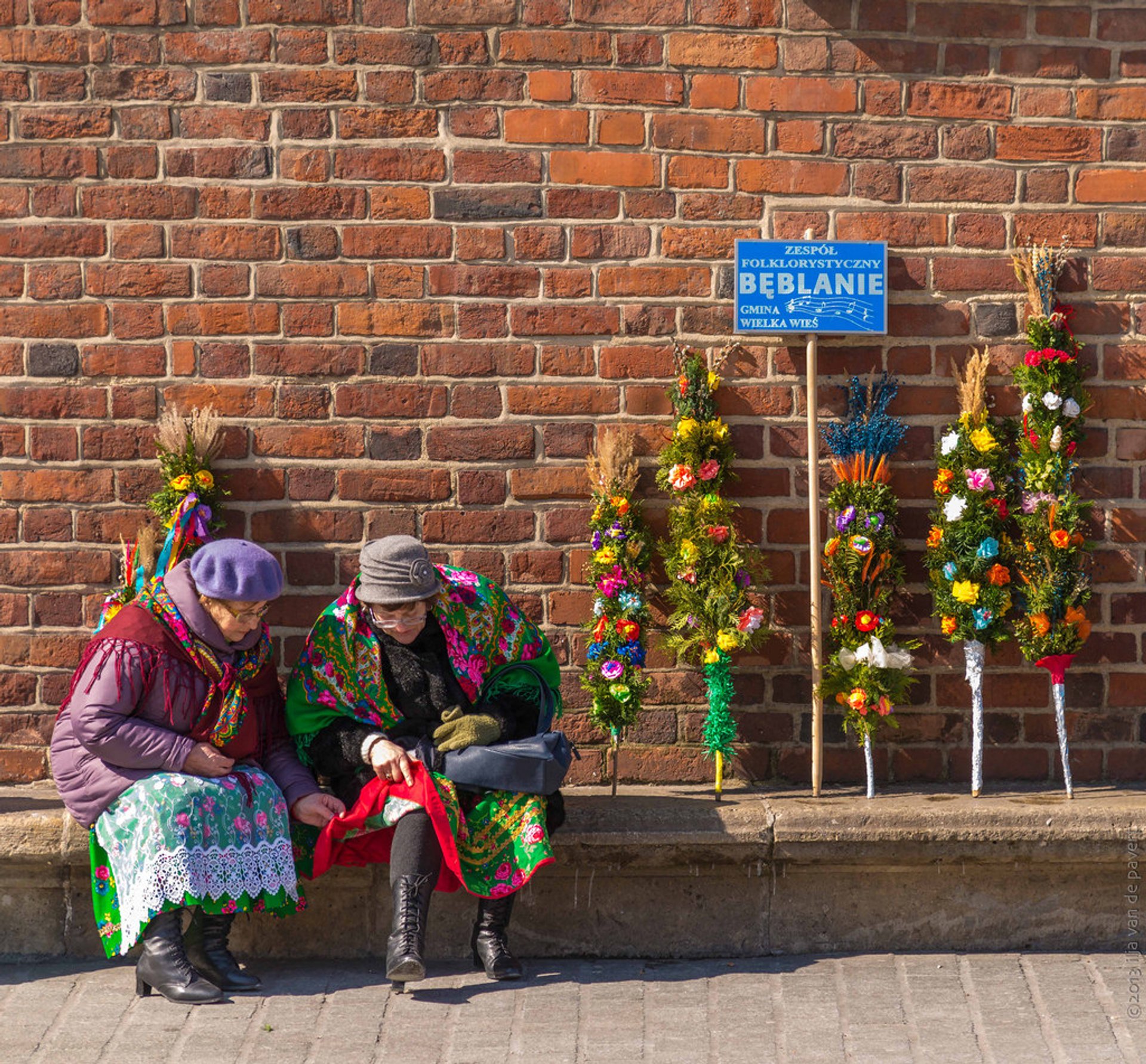 Some palms that take part in the contest may even reach a height of more than 30 meters. If you decide to visit the village, you'll also be surprised by the view of one of the oldest and the most beautiful wooden churches in the Krakow region.
Palm Sunday Featured in