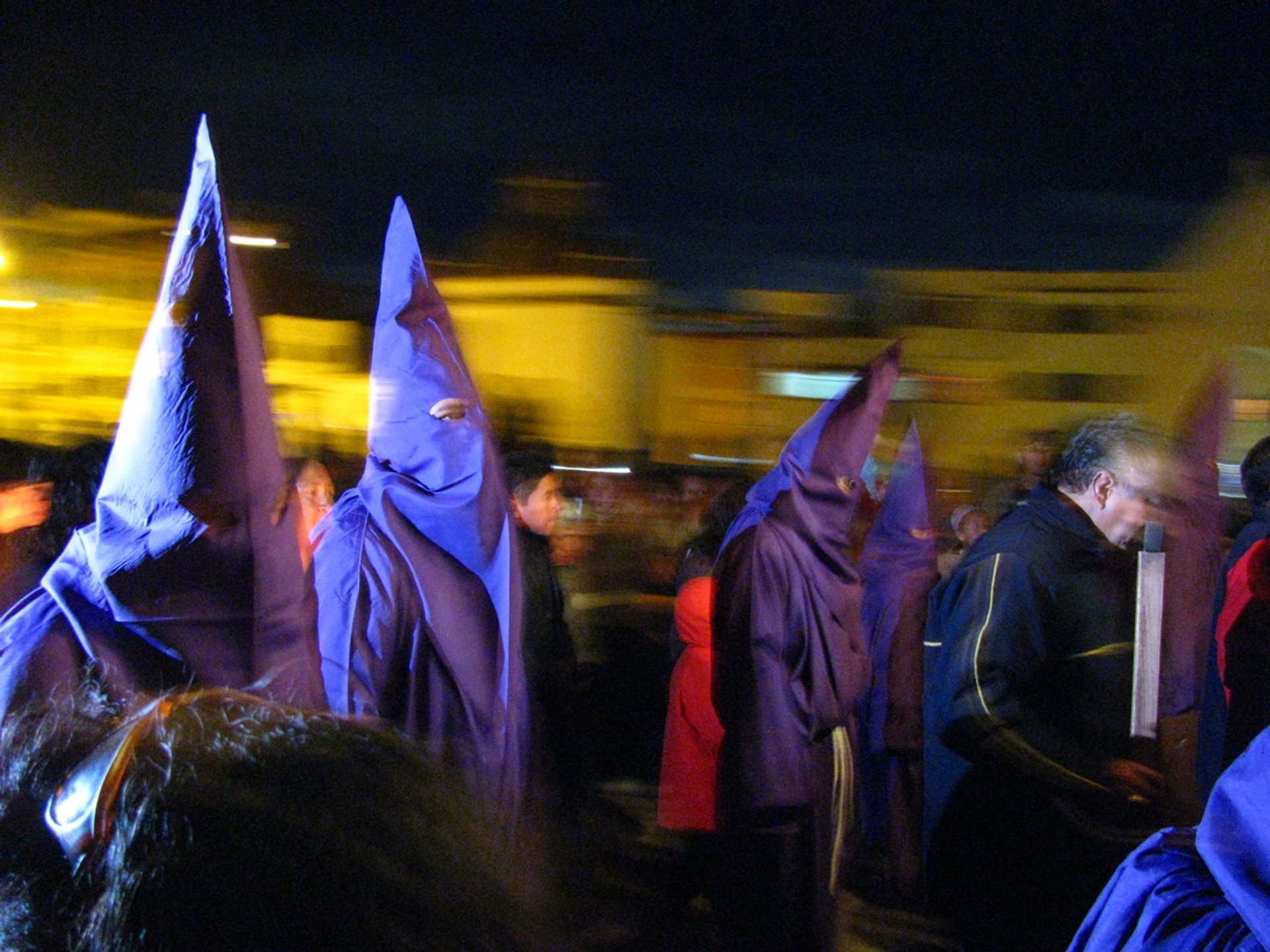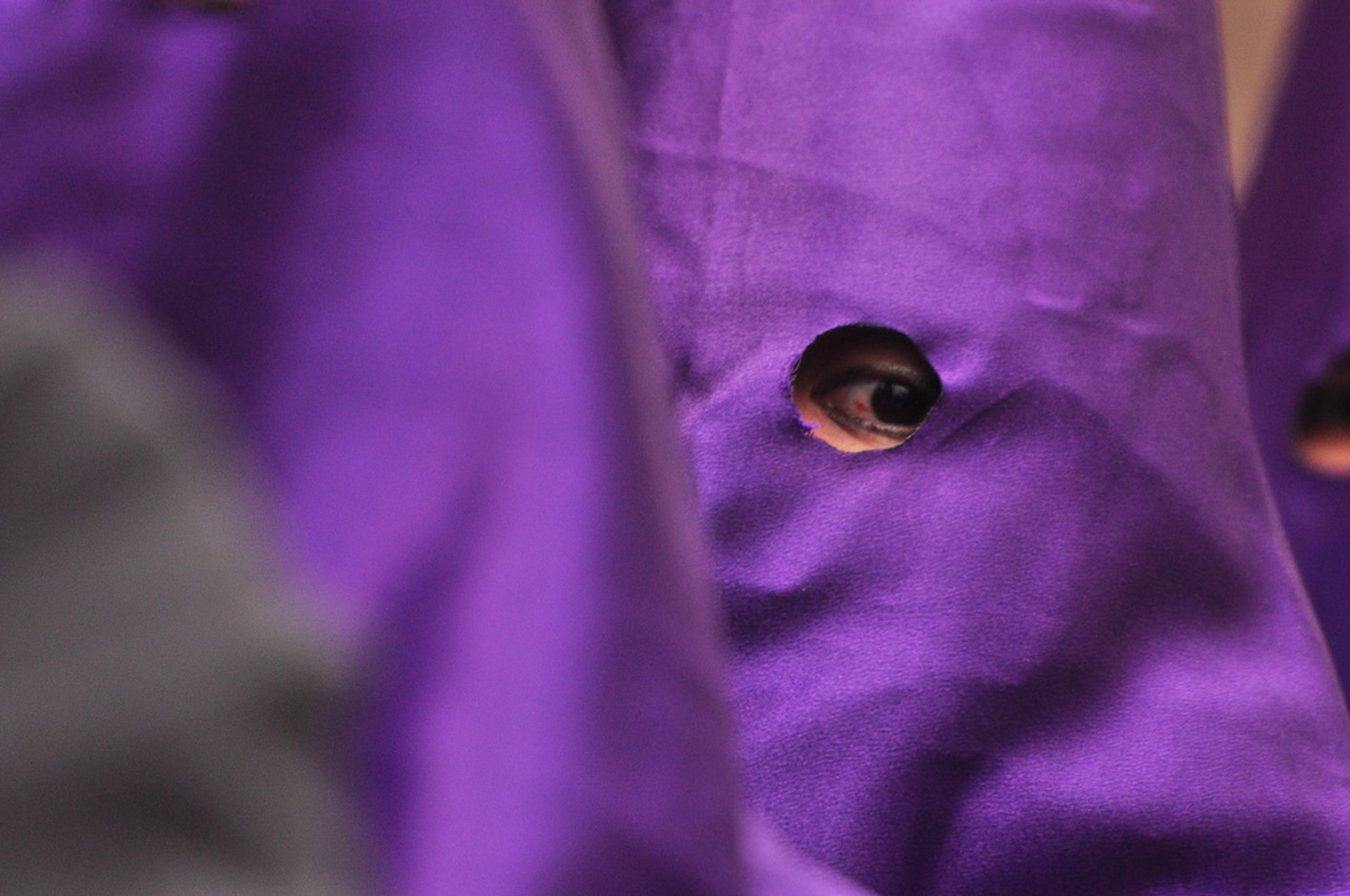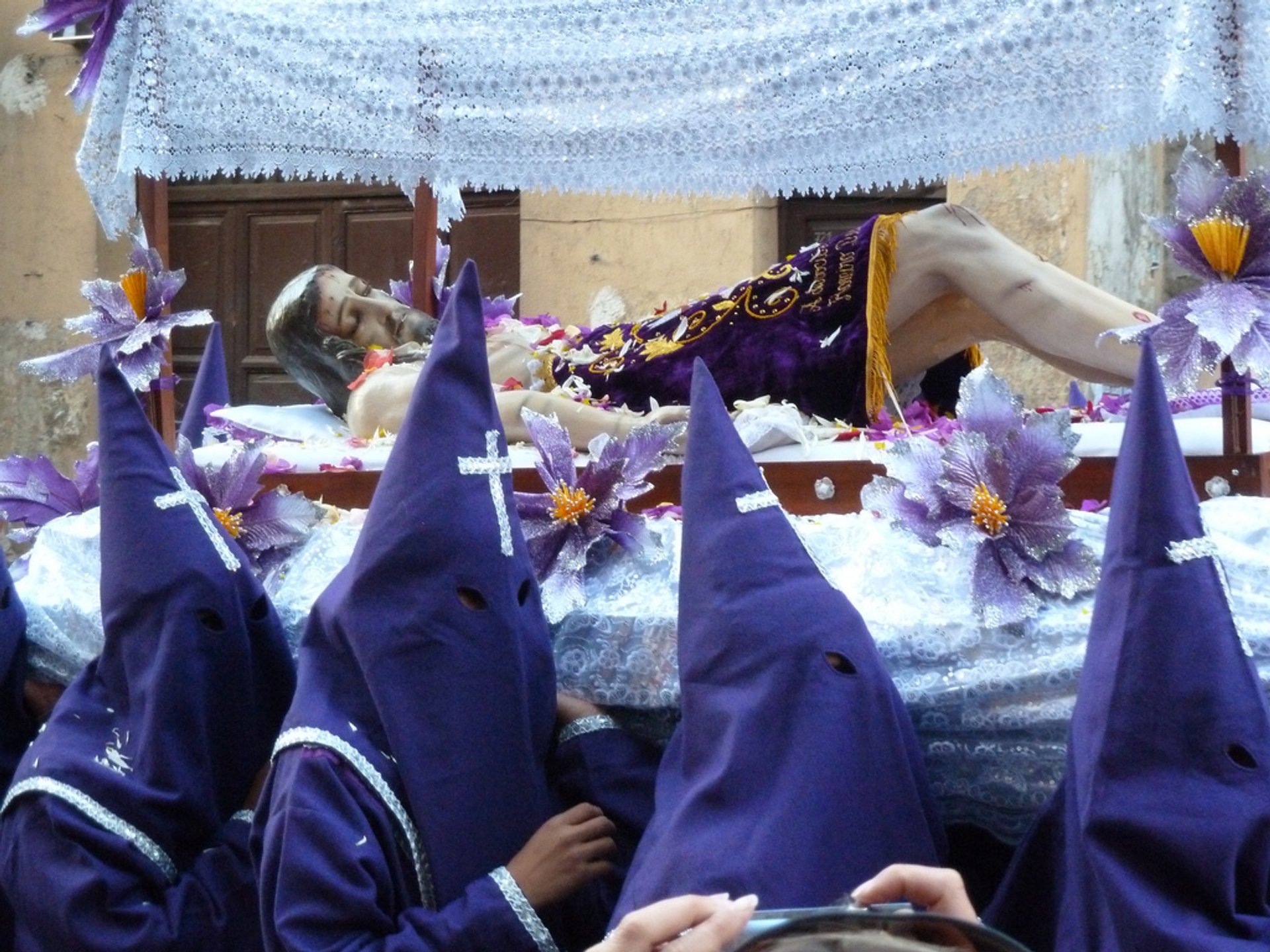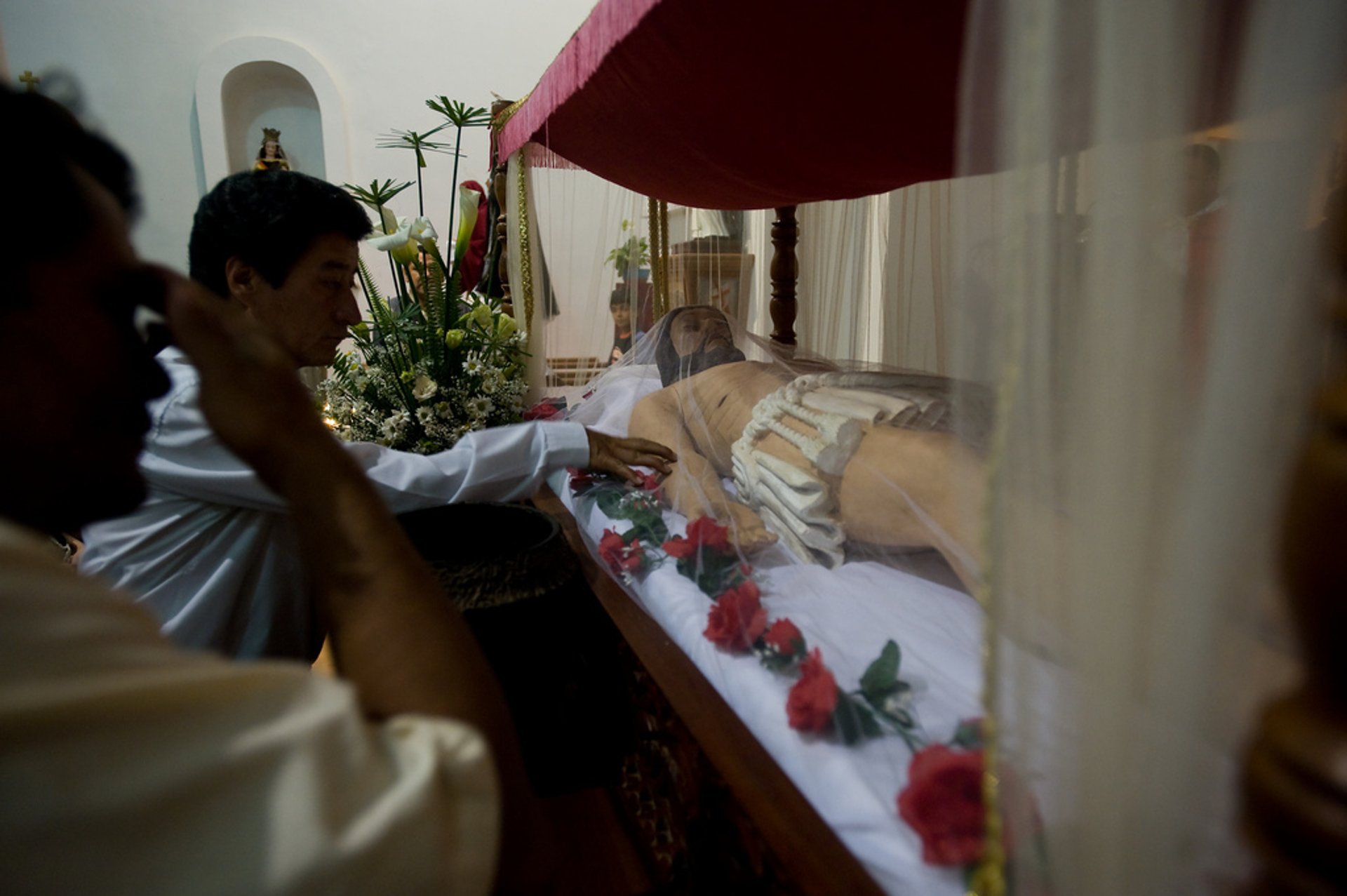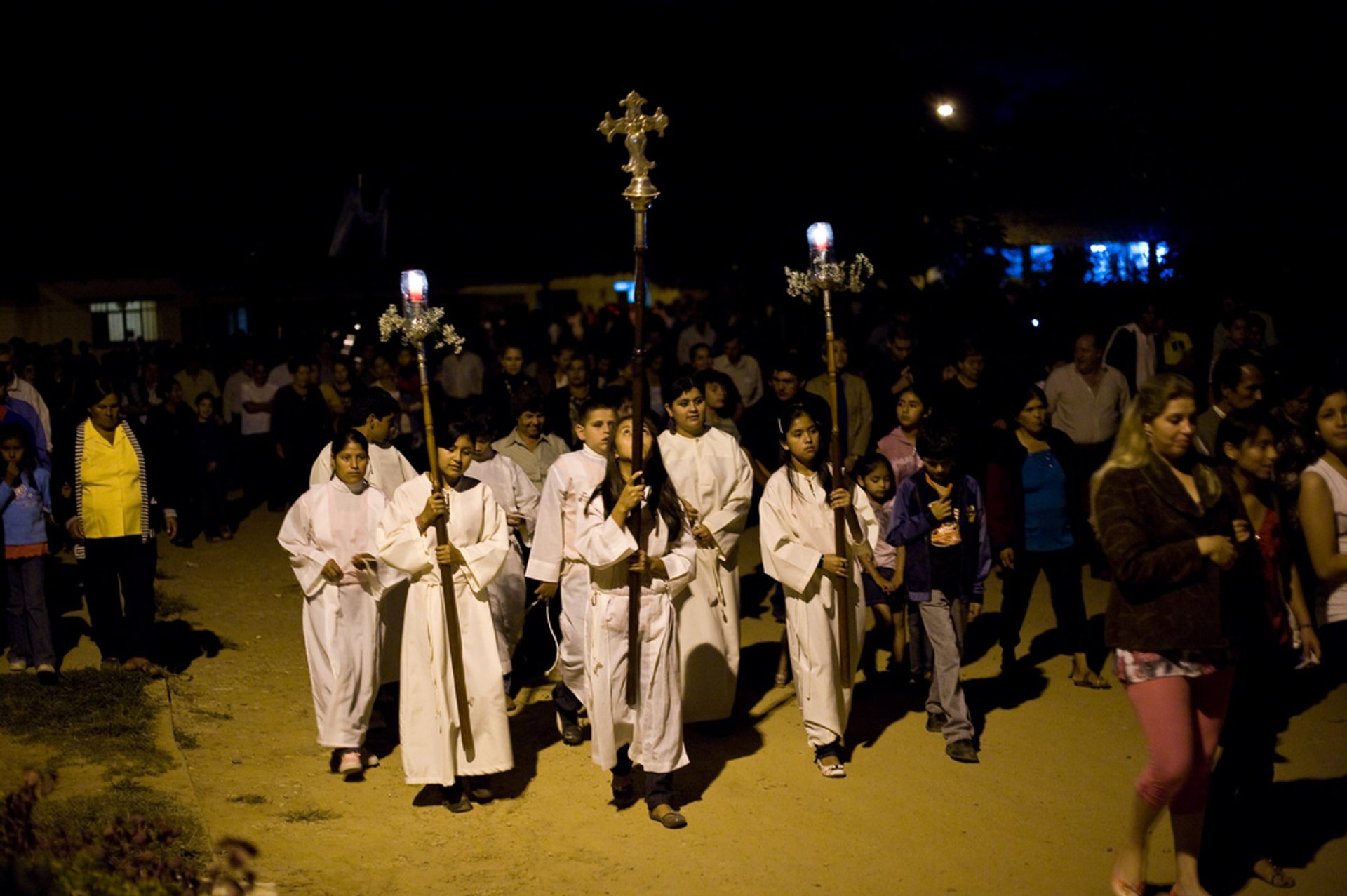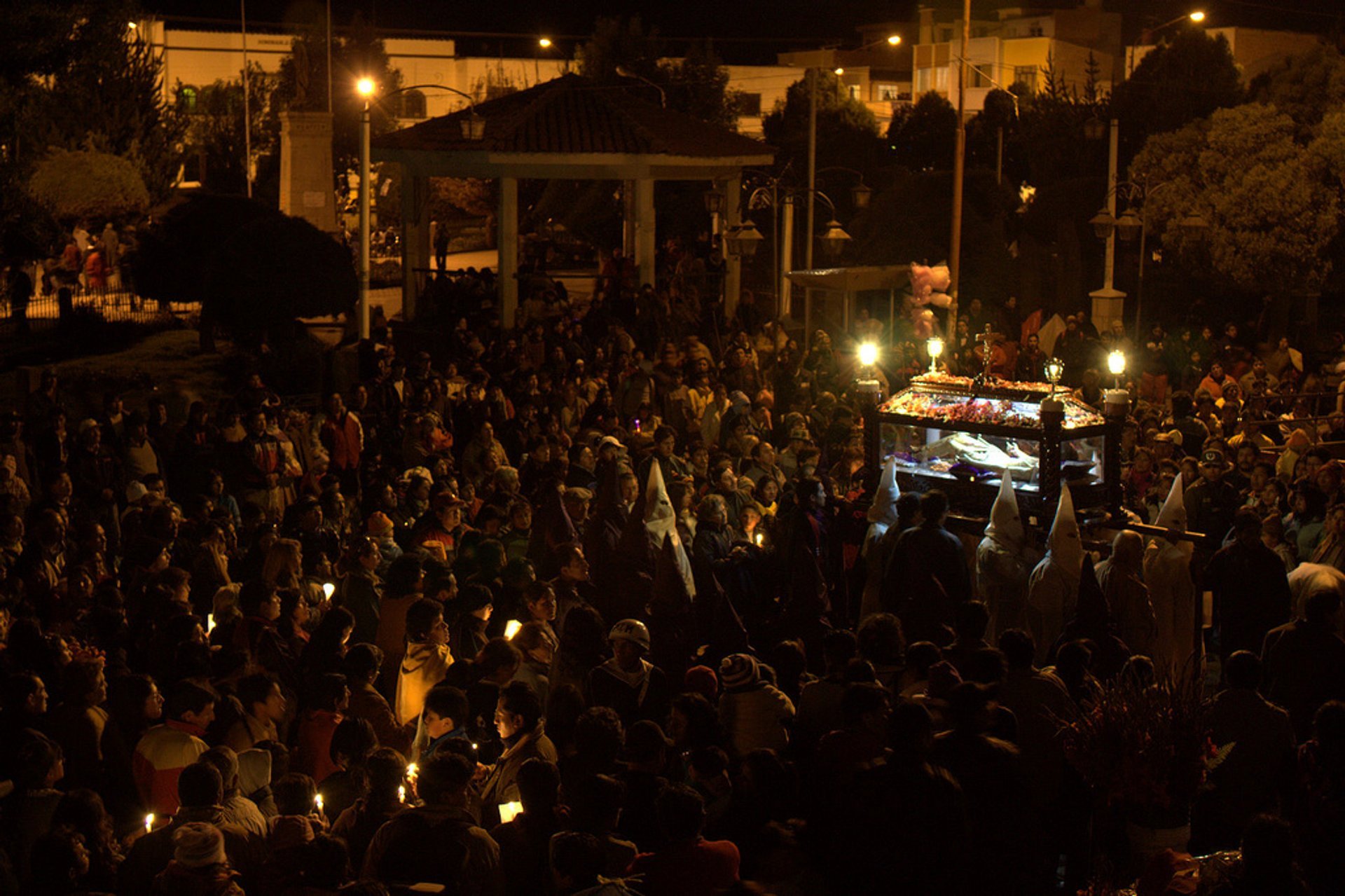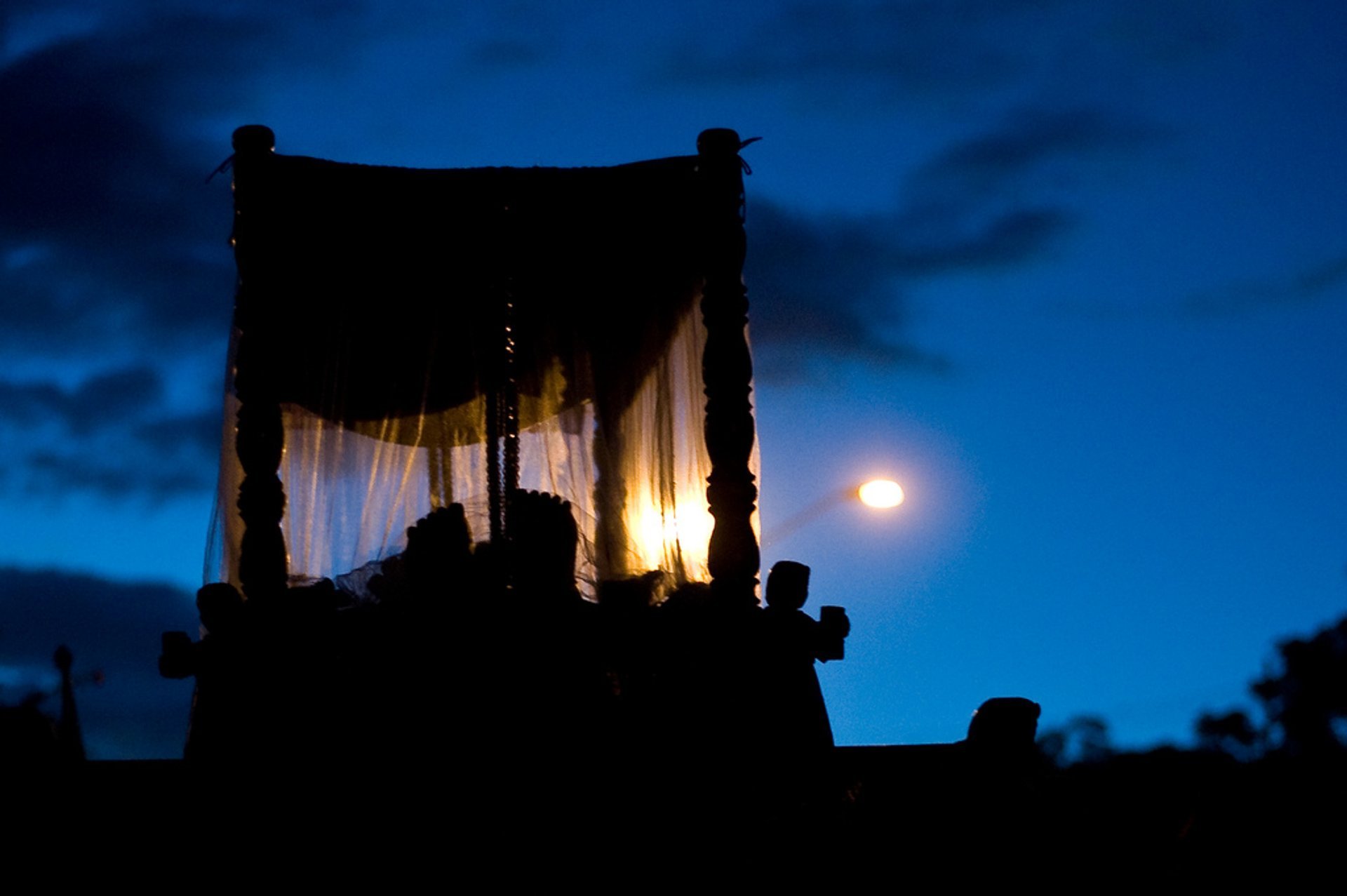 The effigies of the suffering Jesus Christ and his faithful mother float across the streets of La Paz on heavy wooden platforms carried by devotees dressed in dramatic robes and hoods. The sorrowful procession is followed by large masses of Bolivians, each holding a flickering candle. Good Friday procession is the culmination of the Holy Week in one of Bolivia's largest cities, when 95% of the local population who identify themselves as Roman Catholics celebrate, or rather mourn, the passions of Jesus Christ, the tormenting death, and miraculous resurrection.
In addition to La Paz, it's worth visiting Jesuit Missions towns set up during Spanish colonization. San Ignacio de Moxos, San Javier, and Concepción are especially worth visiting during Easter week. Beautiful old churches hold services accompanied with baroque music reminding of old times. The most important three days of Easter are called "Triduo Pascual", and each day is marked by a procession. Jesuit Mission towns Vallegrande and Samaipata hold especially colorful and traditional ceremonies on Maundy Thursday, Good Friday, and Resurrection Sunday.
For some, the special mystic atmosphere might be a great occasion to feel the essence​ of Christianity and get to know it better, for believers—it is another opportunity to live through the ancient events once again and celebrate Easter while traveling.
La Paz hosts the most prominent procession, though similar celebrations can be observed in other cities of Bolivia. In Sucre, visitors can observe a few processions on Palm Sunday when thousands of believers carry palm leaves from the Cathedral to Plaza 25 de Mayo and back to the Cathedral. One more procession marches from San Sebastian to the San Francisco Basilica. Roman Catholic Easter usually falls either in March or early April.
Find hotels and airbnbs near Semana Santa (Holy Week) & Easter (Map)