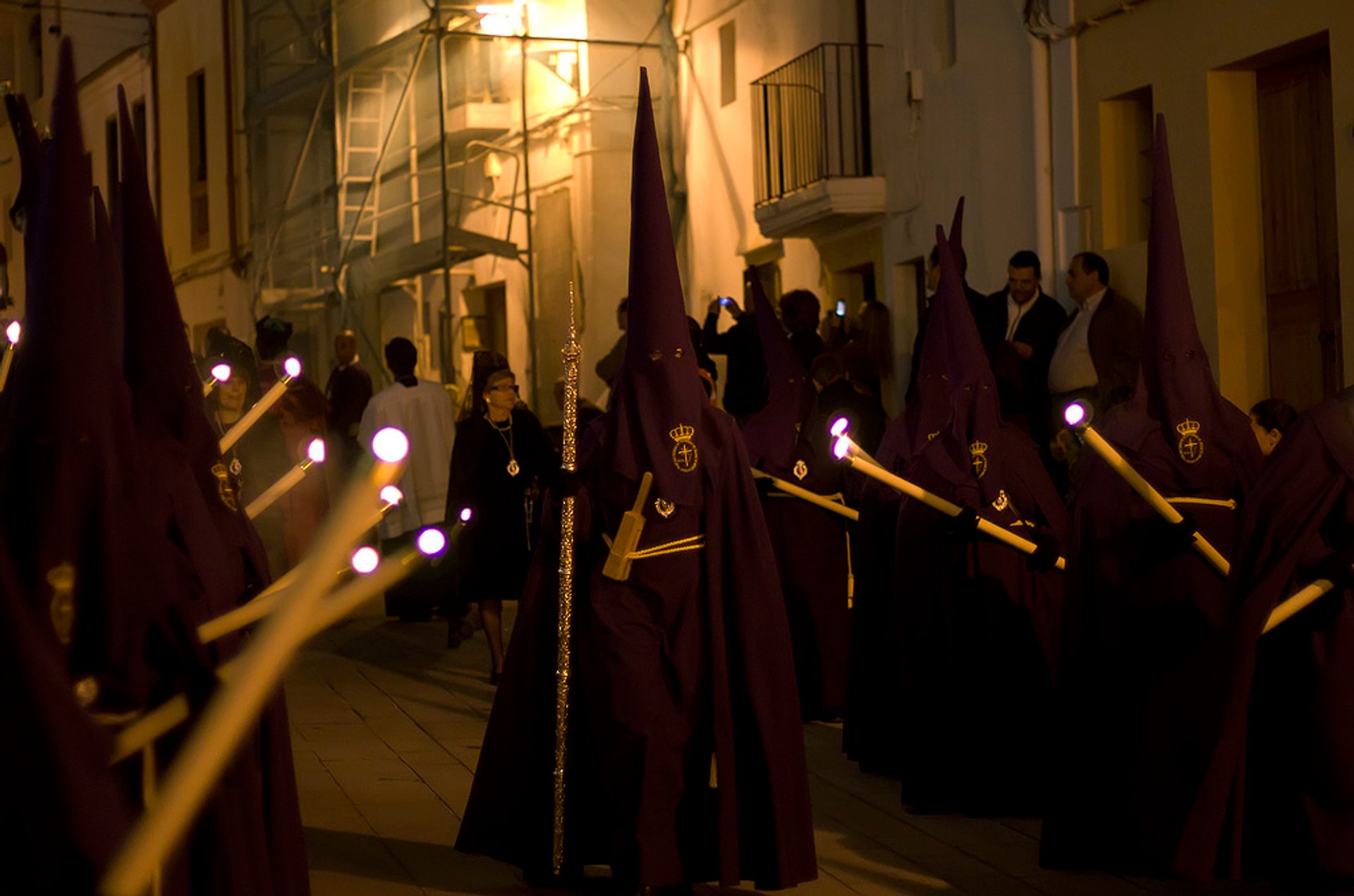 The town people of Ibiza do not dare give in to the usual hedonistic partying during the holy Easter time until Semana Santa is over. This time is marked with solemn and vivid processions held on Holy Thursday in Ibiza Town.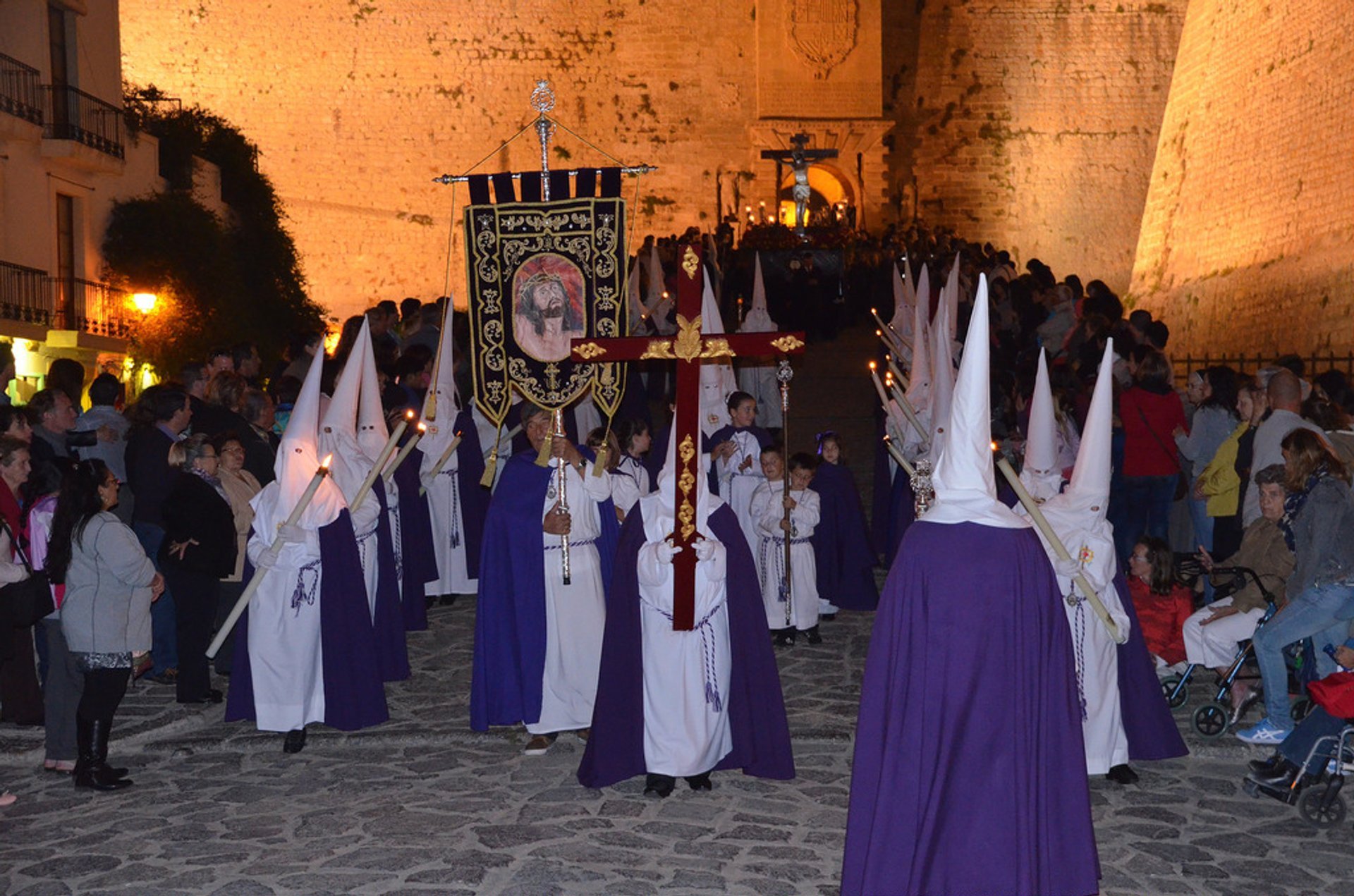 Semana Santa begins with Domingo de Ramos or Palm Sunday, which is celebrated by the blessing of palm and olive branches. This day honours the triumphal entrance of Jesus into Jerusalem. More processions follow in the next days. The biggest procession in Ibiza Town takes place on Good Friday, when church brotherhoods walk from the Cathedral through Dalt Vila.
Fervent Catholics worship their Saints by carrying the holy statues hiding their faces under the high white and pointed hoods with the holes cut out only for their eyes. Some say the identity is meant to be hidden to express the great respect towards the statues, others explain that the sinners do not want to show their faces.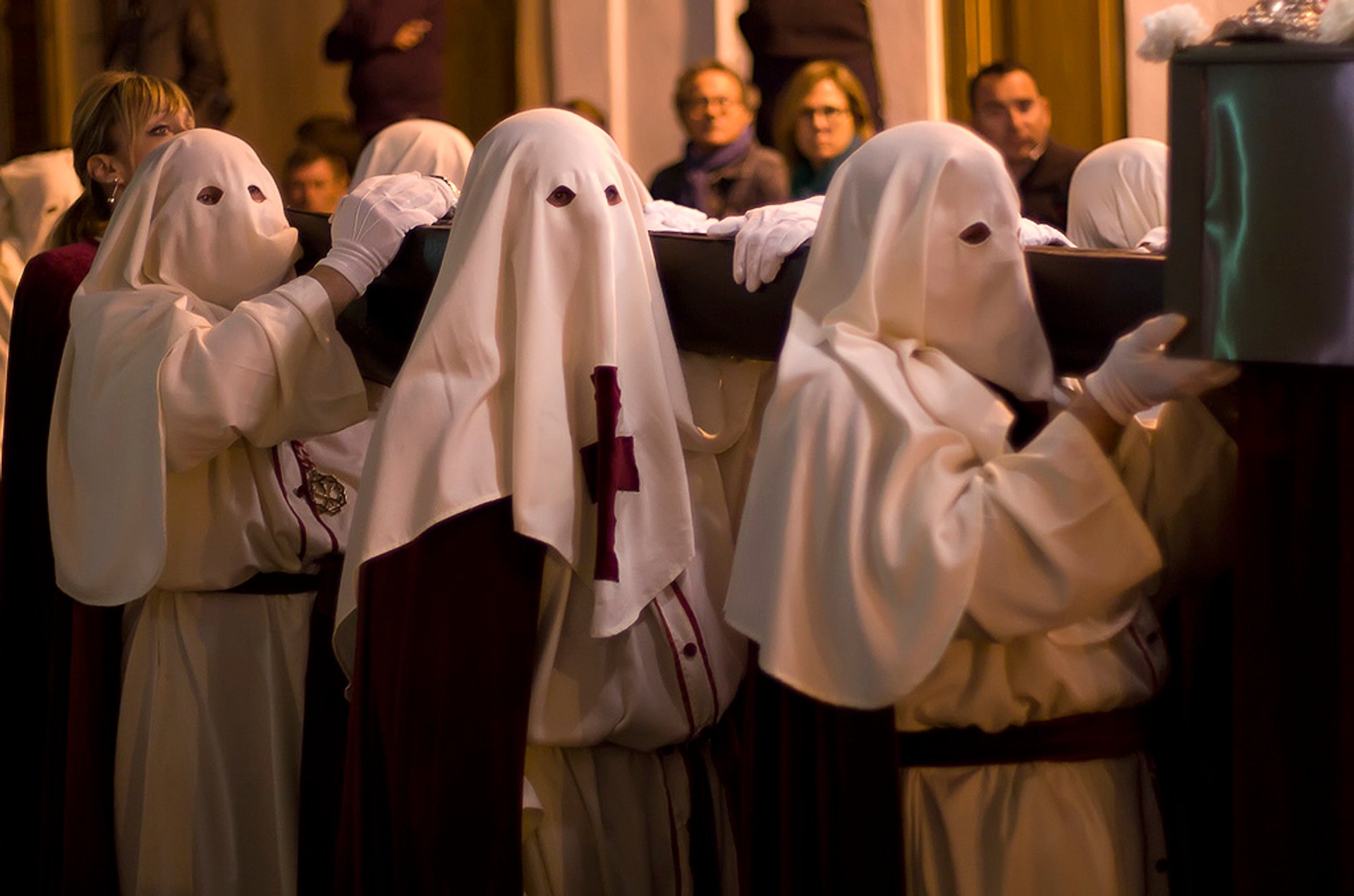 Anyway, the overall picture is quite expressive and worth seeing. Processions are followed with the Easter music concerts that continue until the very night of Easter Saturday. Bright festivities proceed into Easter Sunday and the next few days.
Semana Santa (Holy Week) & Easter Featured in