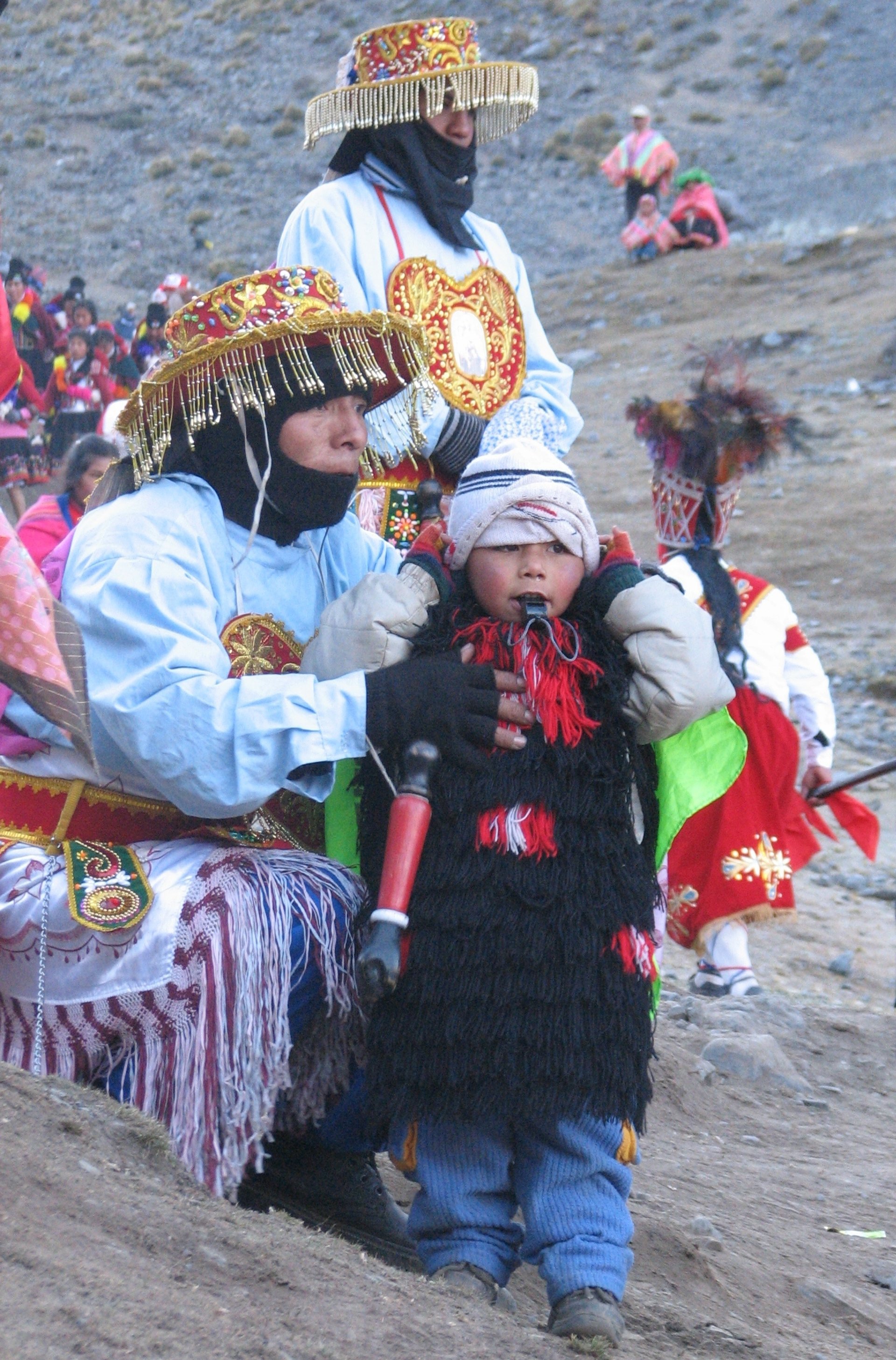 This is an annual pilgrimage that lasts for 24 hours, but the whole celebration usually takes three to four days. About 90,000 people come to visit the sanctuary in a Sinakara hollow. The festival is a result of interlace between Christian and pre-Columbian pagan believes which go hand in hand as far as modern Peruvian culture is concerned.
According to a Christian legend the Lord of Quyllurit'i is an image of Christ, which appeared at the place of death of two boys and people come there every year to honor their memory and Jesus. For Incas and their ancestors this pilgrimage matches the dates when the Pleiades constellation appears in the Southern hemisphere, bringing the beginning of harvest and being the source for life. Massive processions and folkloric dances at night make a very authentic atmosphere.
The procession is divided into eight groups, depending on origin, which are guided by dressed in alpaca fibre "pablitos" and "pabluchas". Special dance and music groups accompany the event. Christians care crosses and statues of Lord and Virgin up and down the snowy peaks, and chosen devotees bring bulks of ice from the top, since it's believed to have healing powers. Pilgrims with pagan believes wait till the morning Sun flashes the Andes with first lights, so that they knee down to greet the beginning. This ceremony also includes hiking up a mountain trek and a few nights of camping. It is one of the most exciting events one can experience in Cusco.​​
The festival traditionally is held in late May or early June, during the full moon phase. It falls one week before the Catholic holiday of Corpus Christi.
Find hotels and airbnbs near Qoyllur Rit'i or Star Snow Festival (Map)