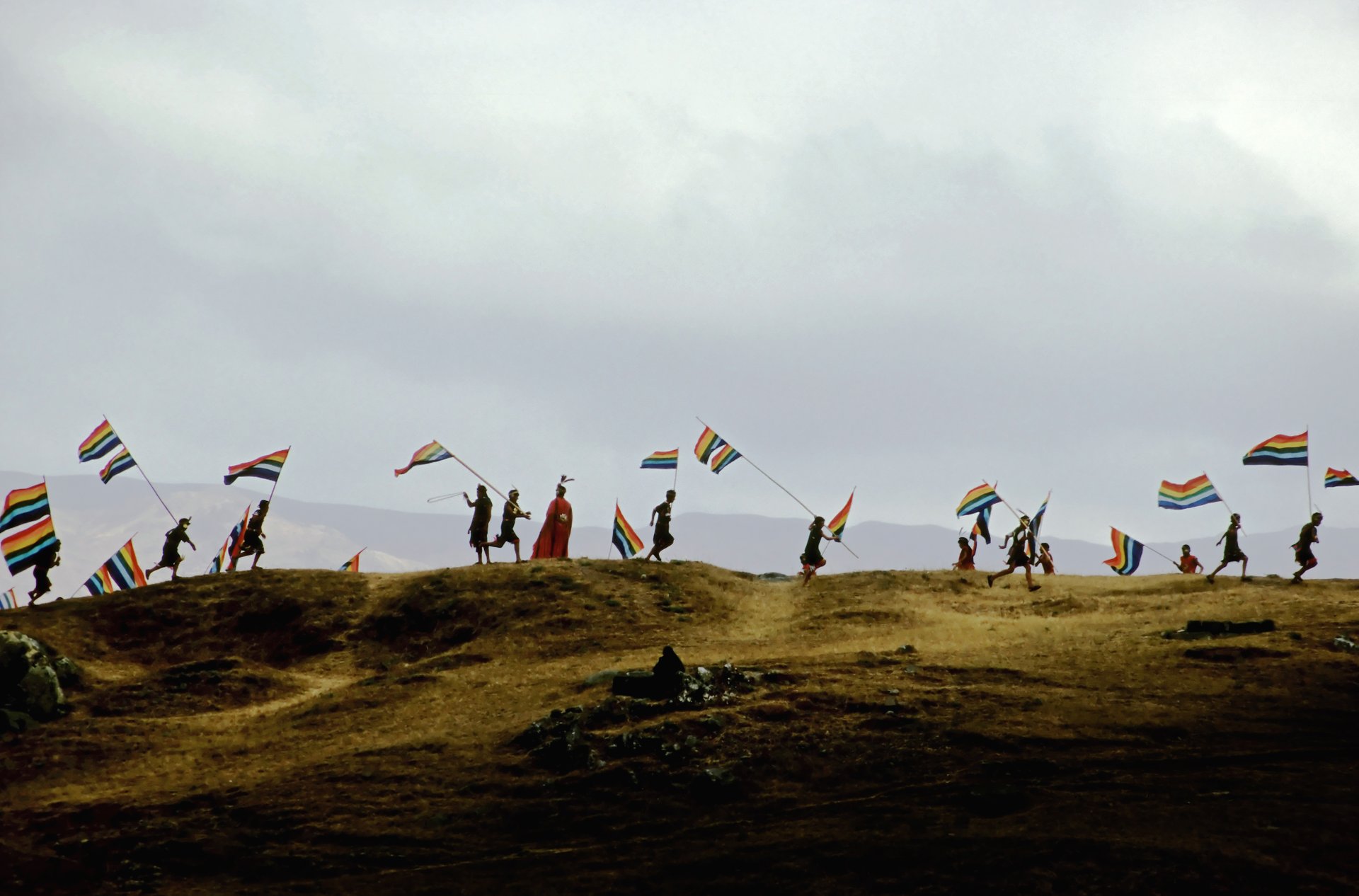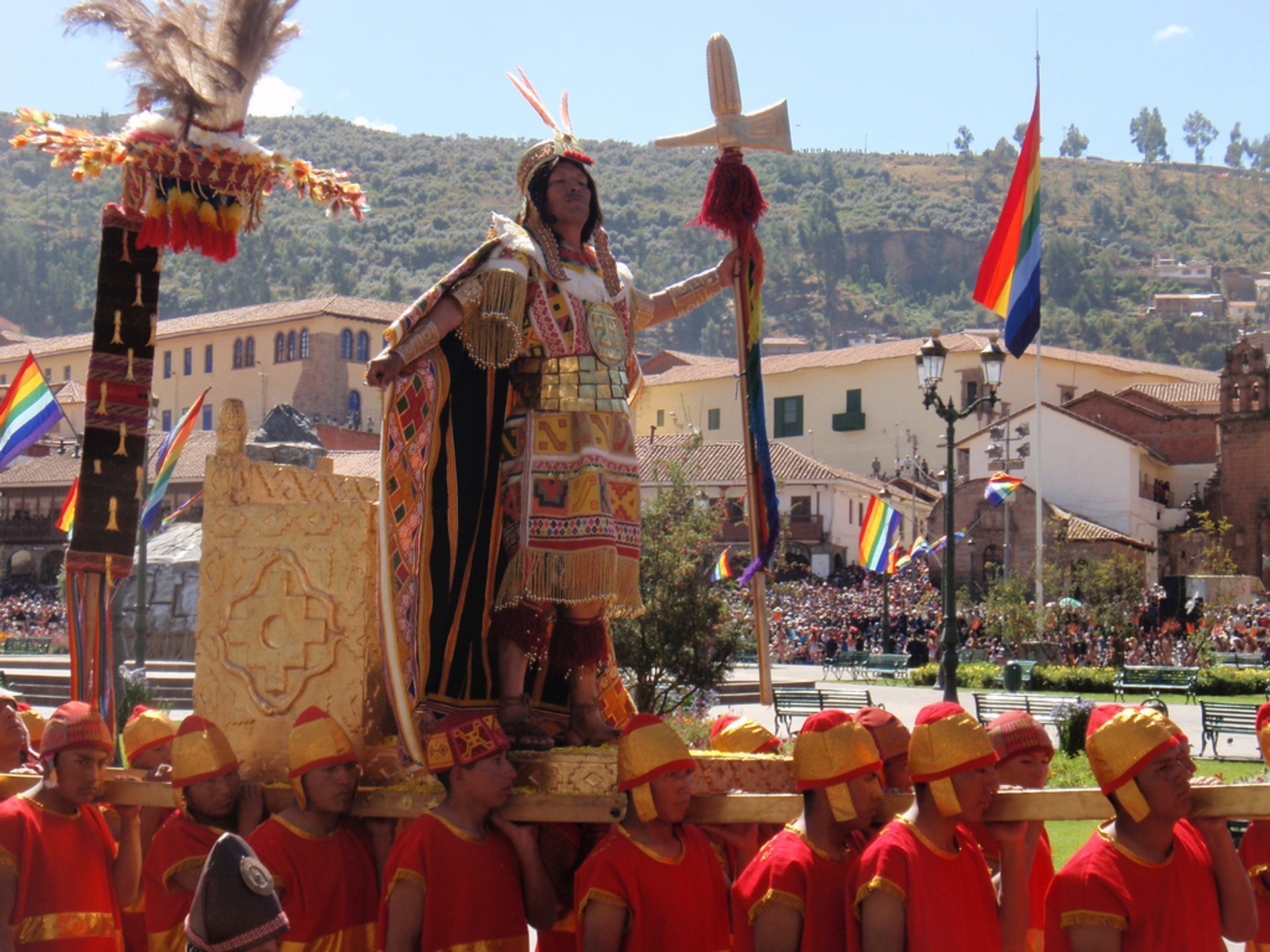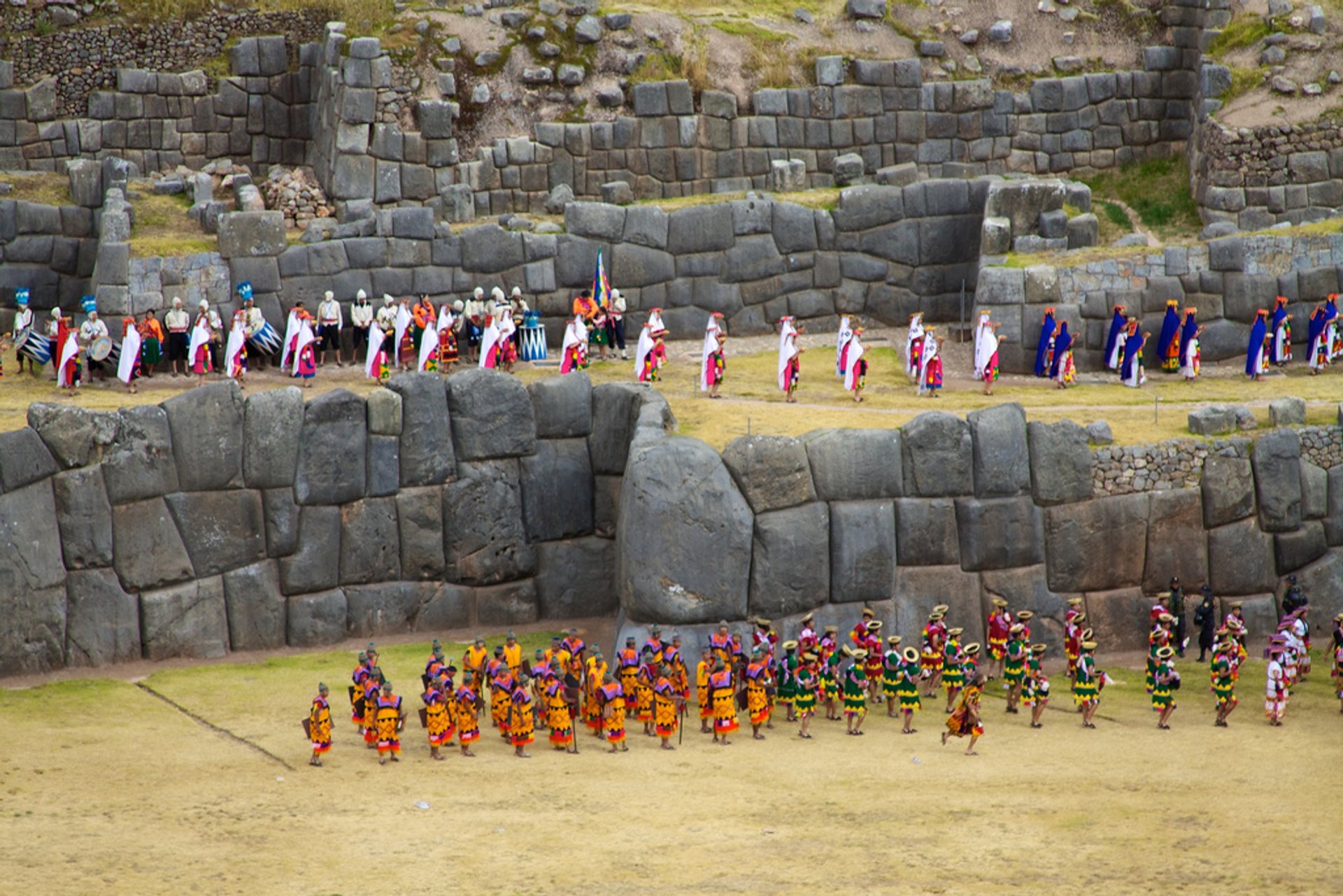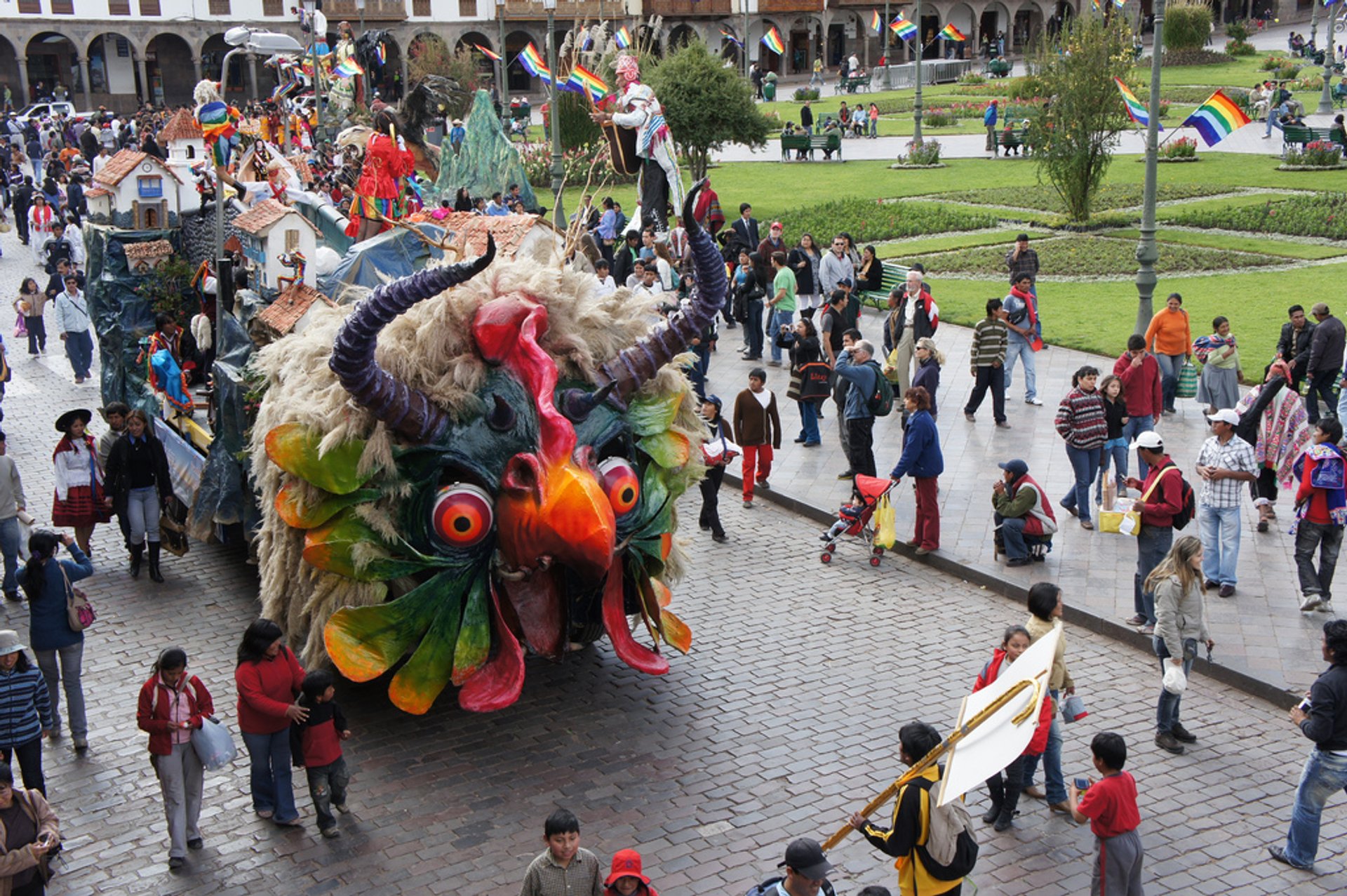 The Inti Raymi or the Festival of the Sun is dedicated to god Inti and represents the celebration of the winter solstice. This festival is held on June 24th and attracts many visitors, including both locals and foreign tourists, as it is considered the most important festival in Cusco. 
Inti Raymi was one of the most important religious ceremonies of the Inca Empire. The celebration took place in the Haukaypata - the main square of the city. The holiday was an equivalent of New Year in the Andes of the Southern Hemisphere. The ceremony also indicated the mythical origin of the Inca people. It lasted for 9 days and featured traditional dances and religious processions, and of course animal sacrifices to thank gods and to ensure a good harvest. According to some accounts, the first Inti Raymi was held in 1412. It was held with the presence of Inca Emperor until 1535 when it became banned by the Catholic Church.
The ceremony starts at 9 am, it continues on the streets where people dance, sing, pray and throw flowers. Ahead of the crowd are priests dressed in wild animal costumes, who lead the ceremony to the Sacsayhuaman where it ends at 2 pm.
Find hotels and airbnbs near Inti Raymi (Map)