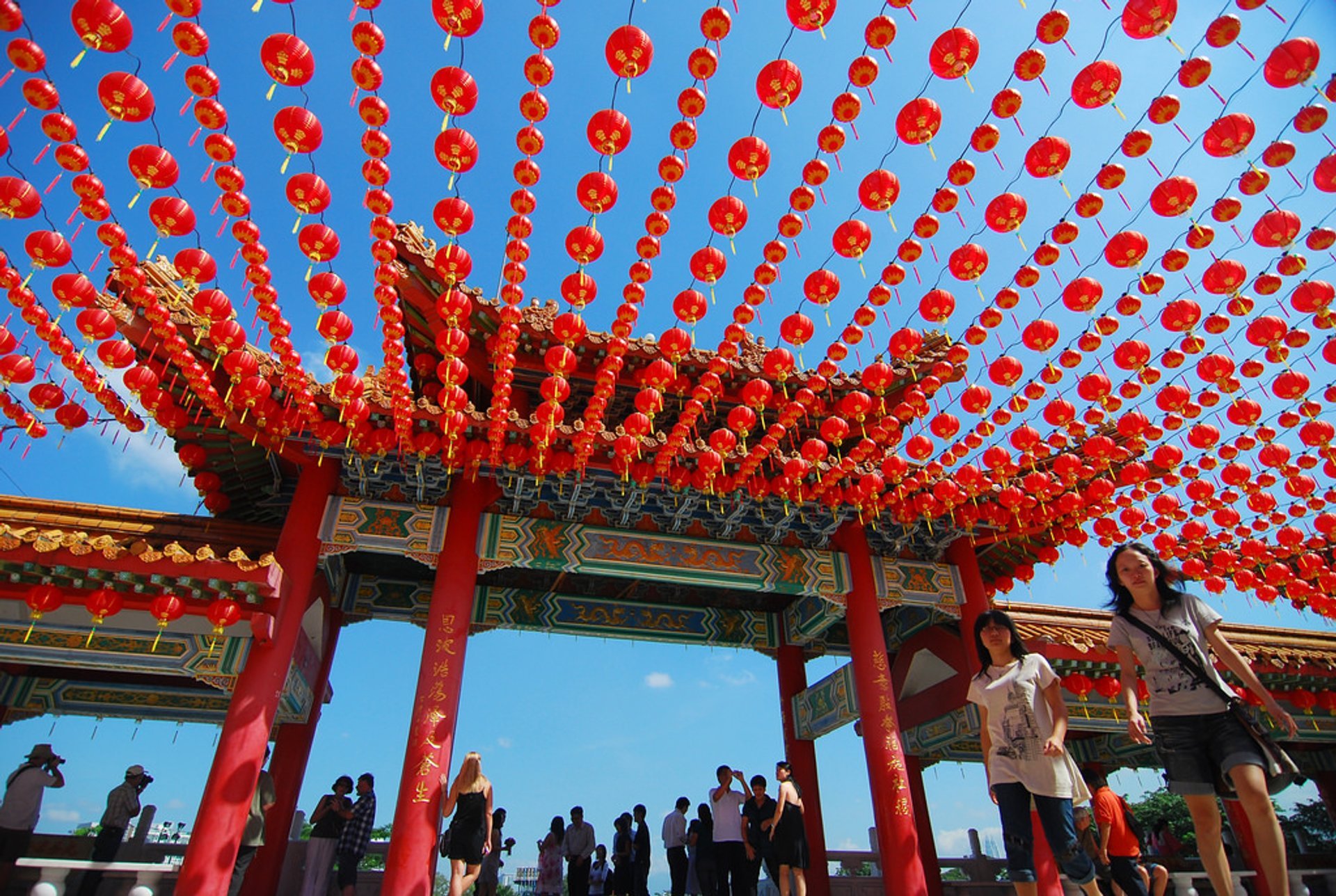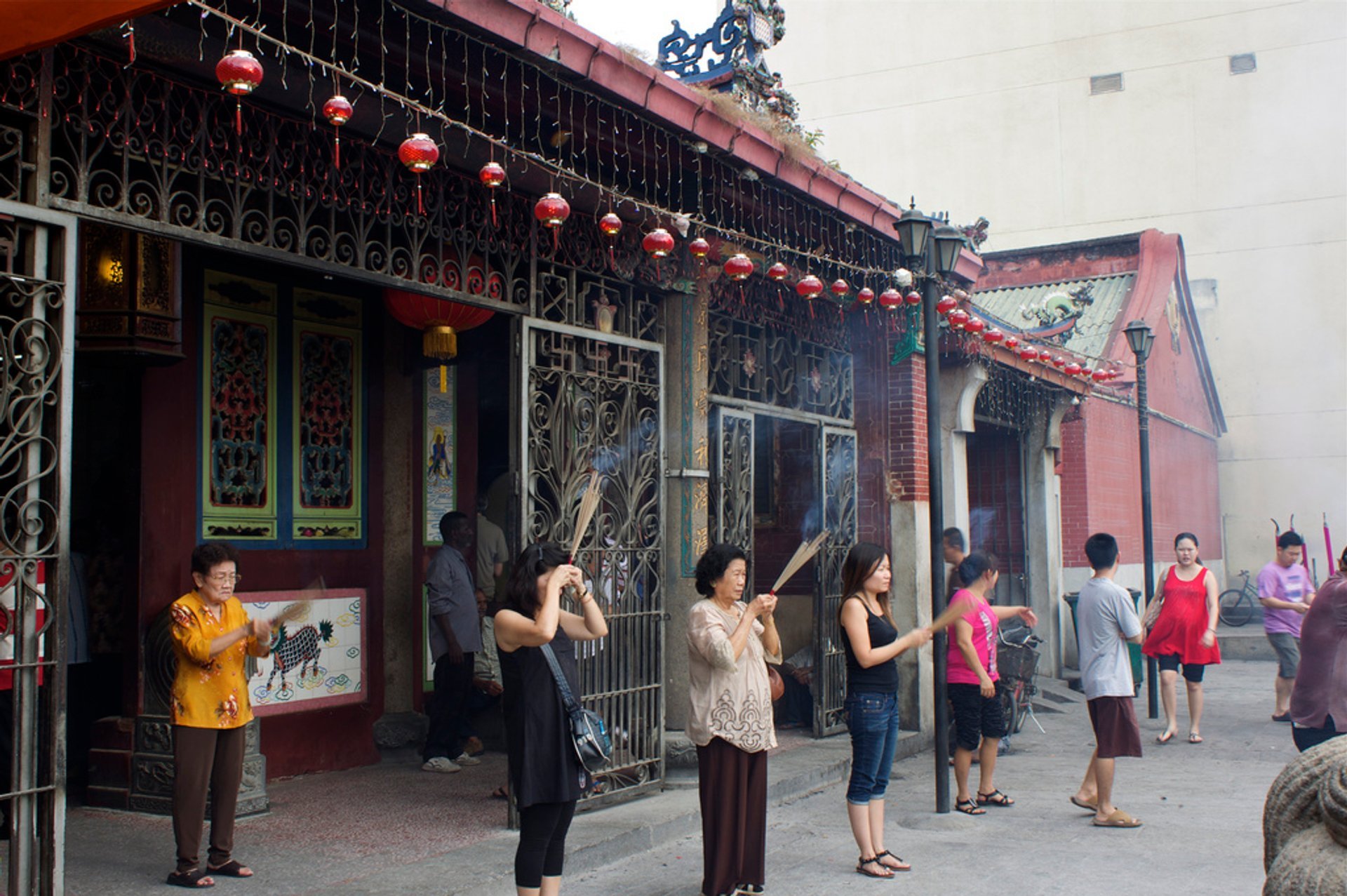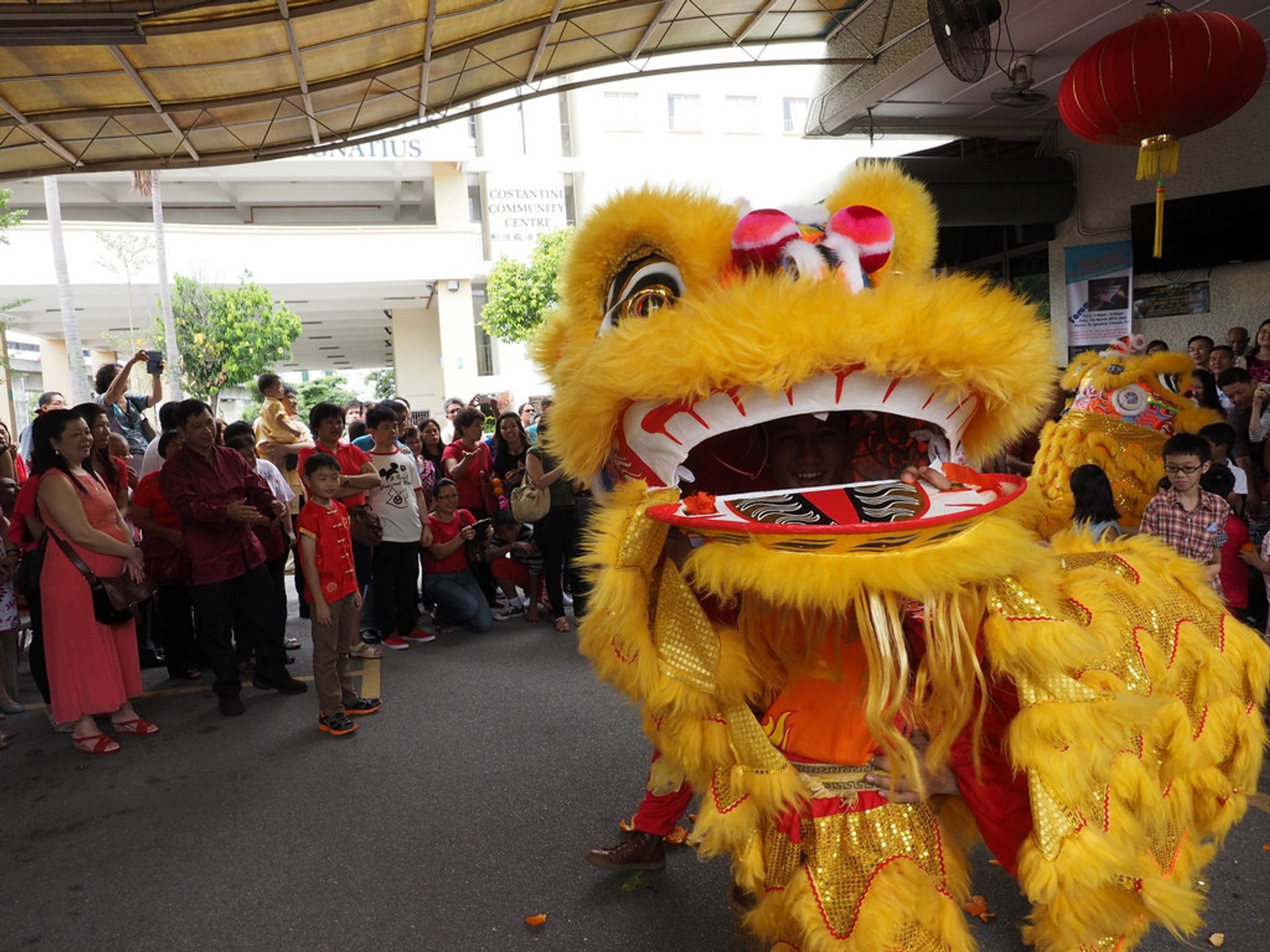 Chinese New Year is celebrated all around the world, but each country or community usually adds its unique customs to the common set. This also can be observed in Malaysia, where a quarter of the total population is of Chinese ethnicity.
Chinese New Year is celebrated during fifteen days, which depend on the lunar calendar. New Year's Eve, the first and the last day are the most important and are celebrated the most vividly.
The first day is a national holiday in Malaysia, and the concept of the open house is widely practised. Not only private homes open their doors for friends, but the country's leaders also hold open house parties where every local person or tourist can spend some time. During fifteen days people follow usual Chinese New Year traditions, like decorating streets and houses with duilian (a pair of scrolls with poetry), giving away red packets with money, visiting families and, of course, watching fireworks and lion dances.
On the last day of celebration, an old custom of Chap Goh Mei is followed by some modern variation. Single women throw tangerines into the sea with their cell phone numbers written on. Single men catch these fruit and try to meet their destiny.
When staying in Malaysia, the best places to celebrate Chinese New Year are Chinatown or around Old Klang Road in Kuala Lumpur, and also in Georgetown city on Penang Island. By the way, the last location has many beautiful temples, which are lit with thousands of colorful lights during the New Year period.
Find hotels and airbnbs near Chinese New Year (Map)