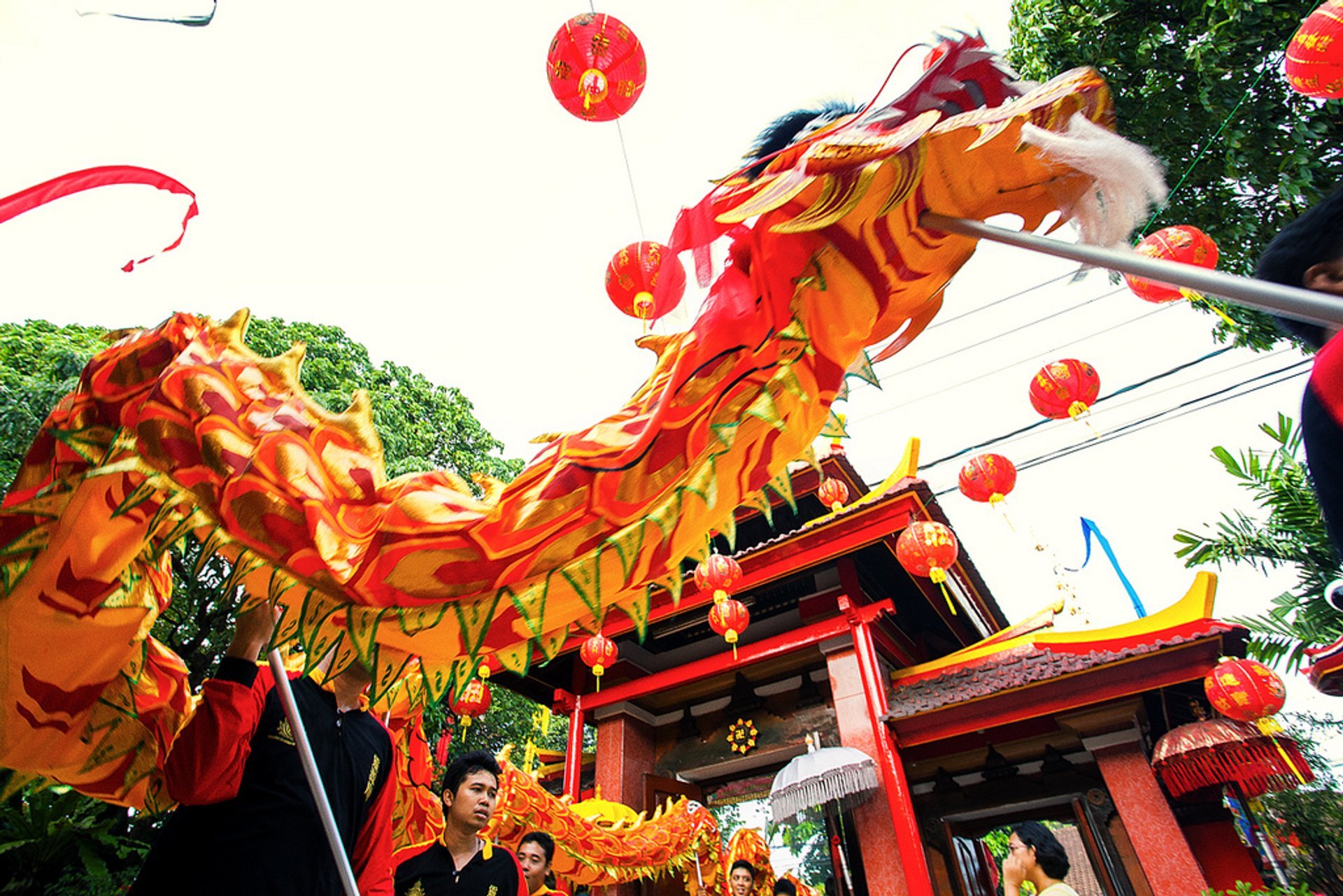 See accommodations nearby
Various temples called "klenteng," are frequented by Chinese Balinese on this day. Other highlights are the obligatory cleaning of the houses to get rid of the bad luck, not wearing white or black and lion dances, of course. Be sure not to miss the extraordinary traditions of China in Bali.
Some of the most colorful celebrations take place at the Ling Gwan Kiong, the Chinese temple in Singaraja. Another celebration with a lion and dragon dance takes place at Vihara Dharmayana in Kuta, Bali's oldest Buddhist temple.
Find hotels and airbnbs near Chinese New Year (Map)