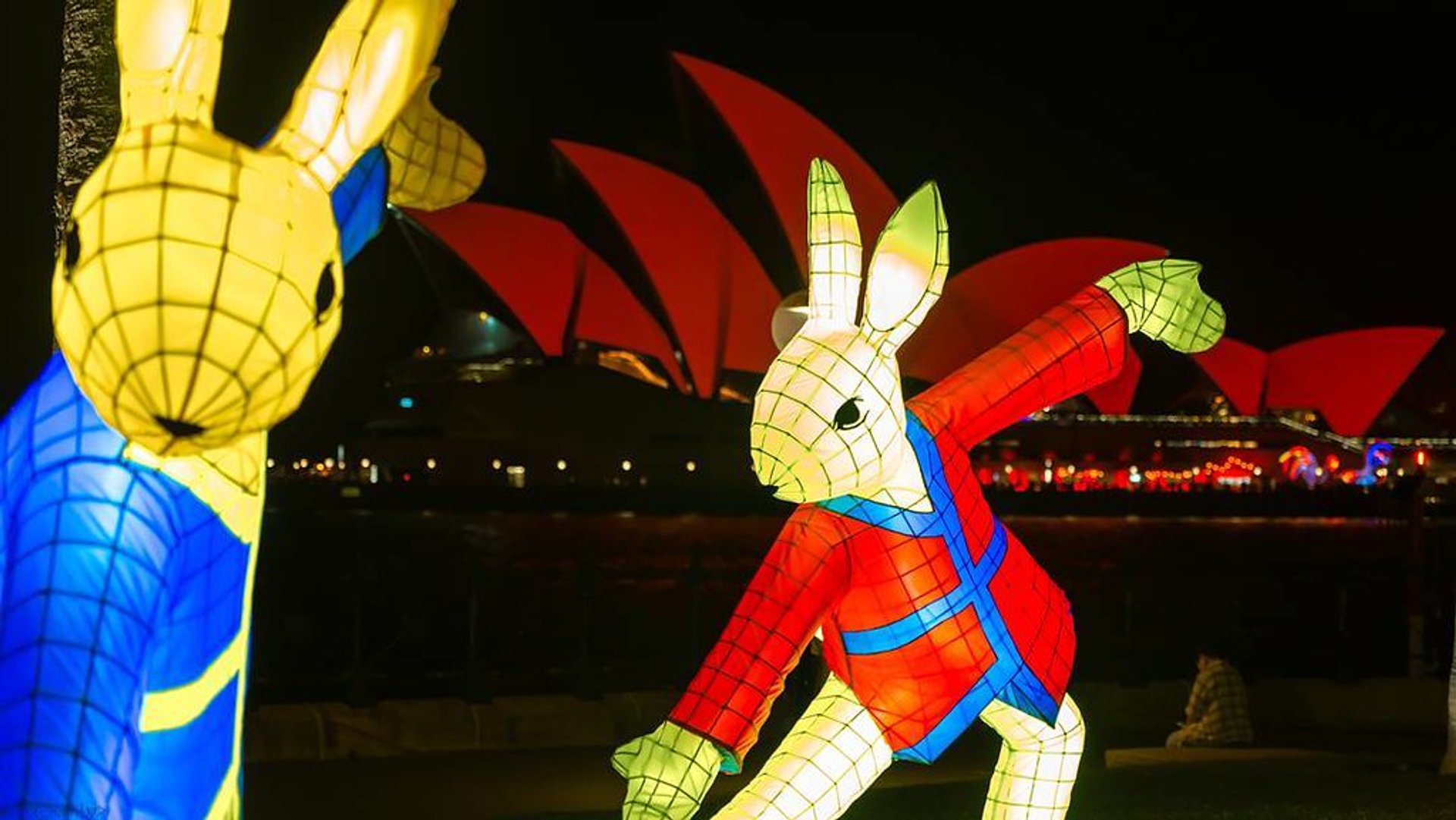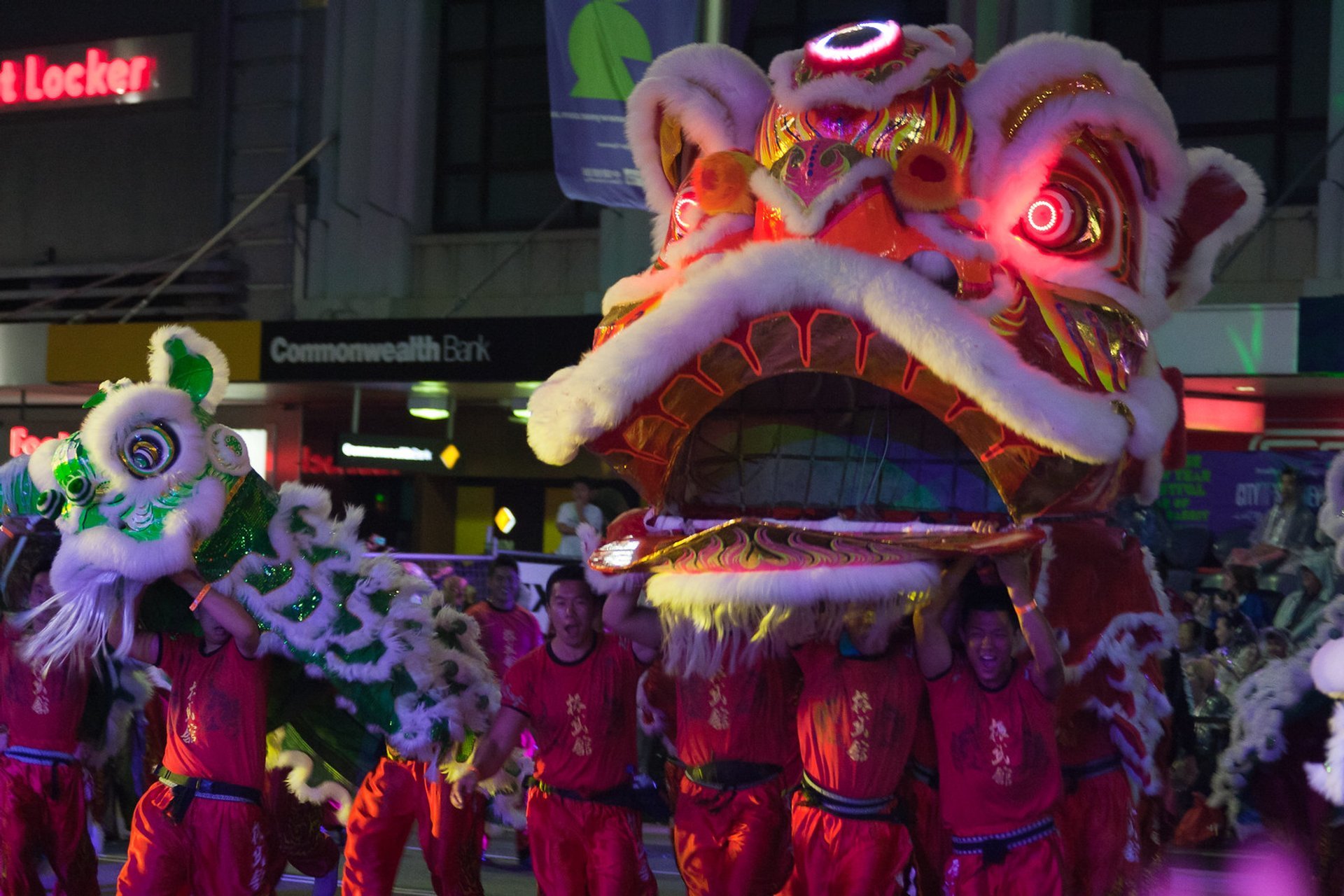 Zodiac animal lanterns at Circular Quay, Sydney
See accommodations nearby
Sydney hosts a ten-day program, the biggest Chinese New Year celebration outside Asia. The festival is centered around the Haymarket (home to Sydney's vibrant Chinatown) and Darling Harbor with large lion dance parades and firecrackers, Chinese night food fairs, interactive workshops, mahjong tournaments, and restaurants' special menus.
The Chinese Garden of Friendship is the heart of the Lunar New Year celebrations in Darling Harbor. Traditional tea ceremonies, Chinese horoscope readings, and calligraphy workshops can keep the whole family busy. Guests can head to the Hopes and Dreams Bookmarks Station to write down their hopes for the year ahead and hang them there.
A traditional Twilight Parade marches through George Street, featuring lion dancers, dragons, marching bands, drummers, and acrobats. Giant lunar lanterns at Circular Quay depict the zodiac sign animals. Each night of the festive season culminates with a spectacular firework display over Sydney Harbor and the iconic Opera House.
Find hotels and airbnbs near Chinese New Year in Sydney (Map)