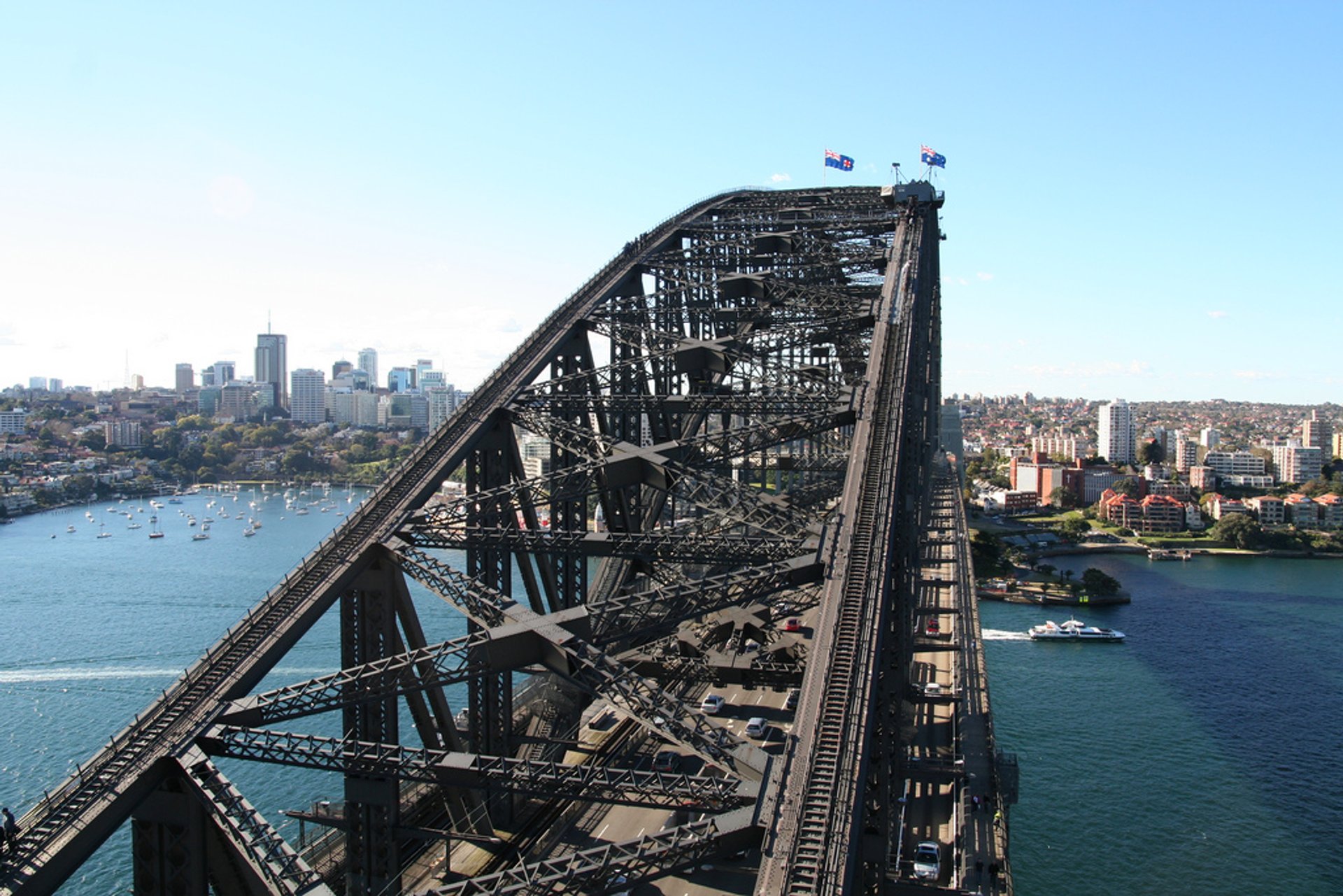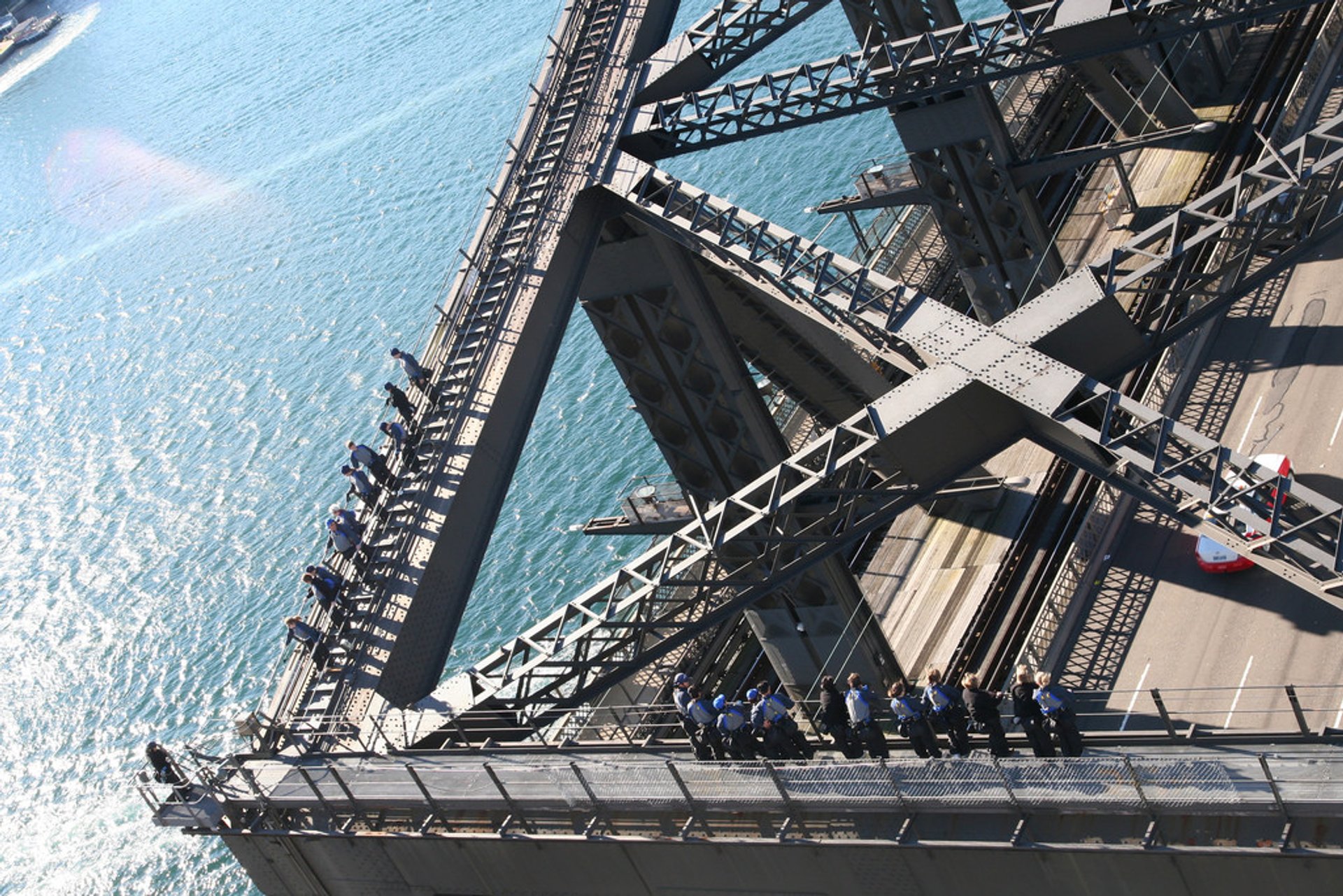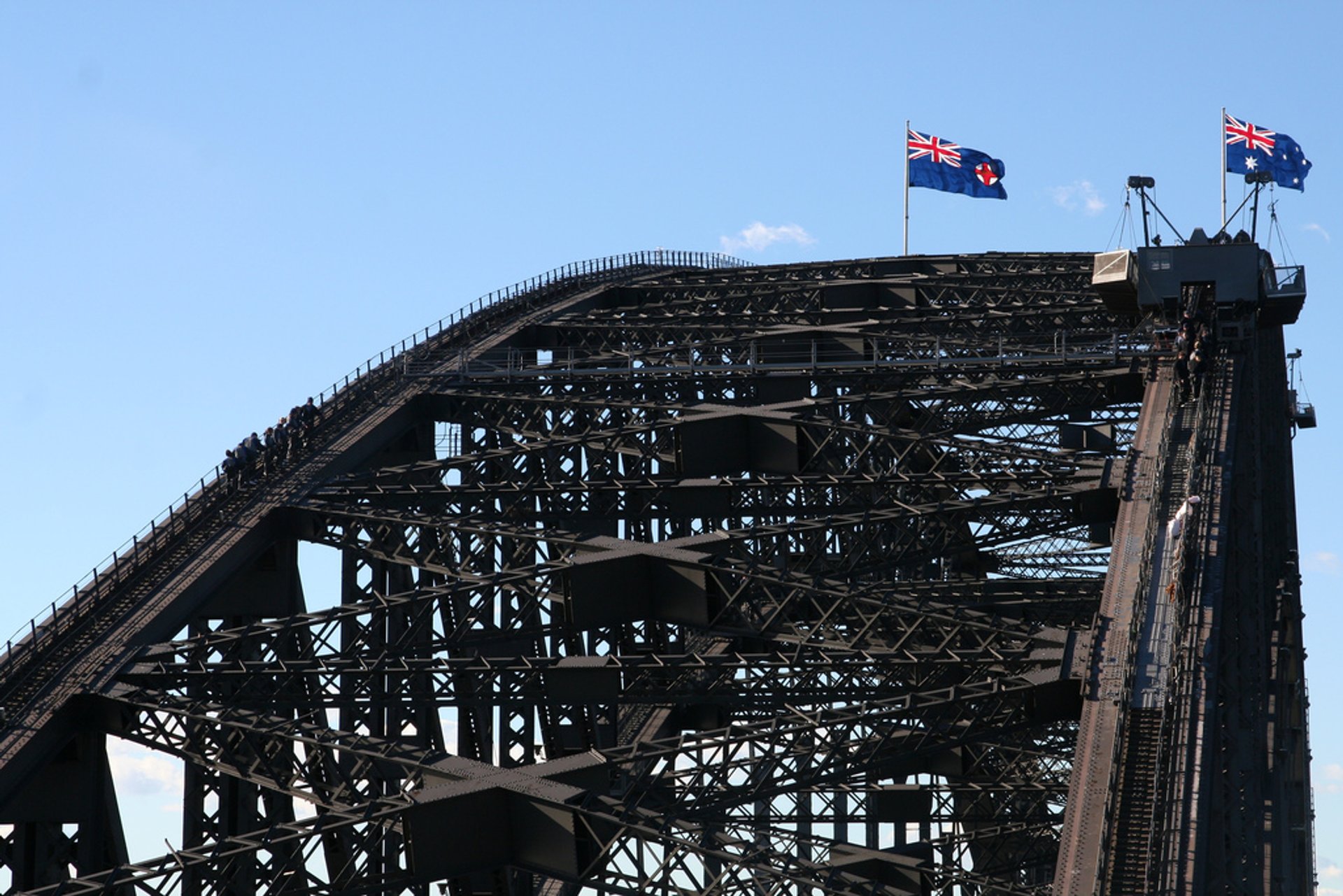 BridgeClimb Sydney is famous Australian tourist attraction that provides the unforgettable experience of climbing to the top of the Sydney Harbour Bridge. Over 3.5 million visitors from around the world have climbed the southern half of the bridge.
Four different types of climbs are offered. The BridgeClimb, as an initial option, takes over three hours including preparation time and takes guests on a round-trip to the top of the bridge along the upper arch. BridgeClimb Express directs guests to the centre of the steel bridge and then to the top in just over two hours.
BridgeClimb Sampler is introduced to people with a lack of time or worried about heights: in one hour and a half, climbers ascend to a unique vantage point, halfway to the top using the inner arch. And, finally, the Mandarin Climb— a standard route, led by a Mandarin-speaking guide. Other options are also available for dawn, daytime, twilight and night.
BridgeClimb also provides special climbs for the Ferrython Climb on Australia Day, the Vivid Climb, the Anzac Day Dawn Climb and for some of Sydney's events. Due to weather conditions, you'd better choose balmy spring and autumn to take this amazing ascent. However, the tours are offered year round.
Find hotels and airbnbs near Sydney Harbour Bridge Climb (Map)