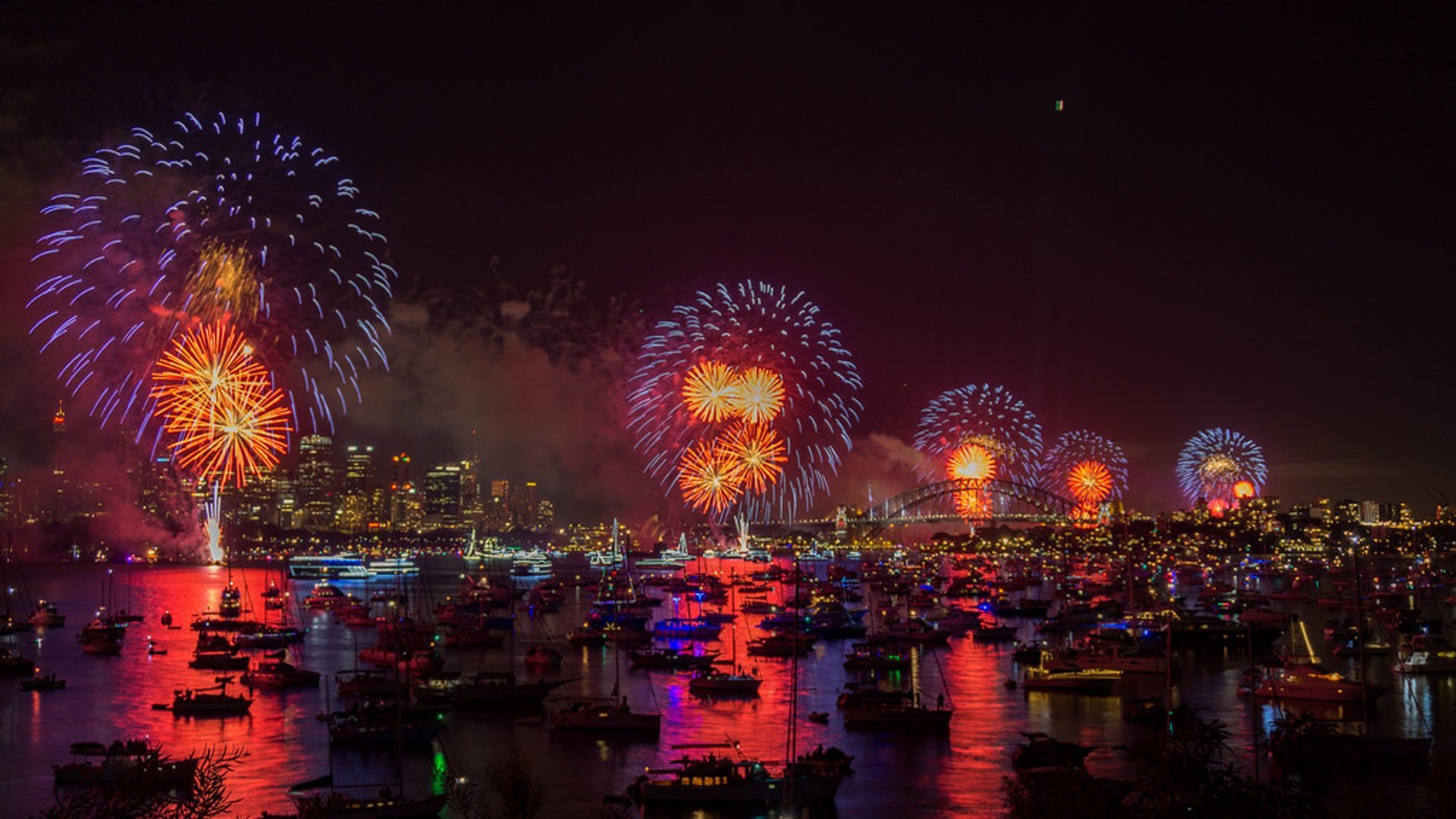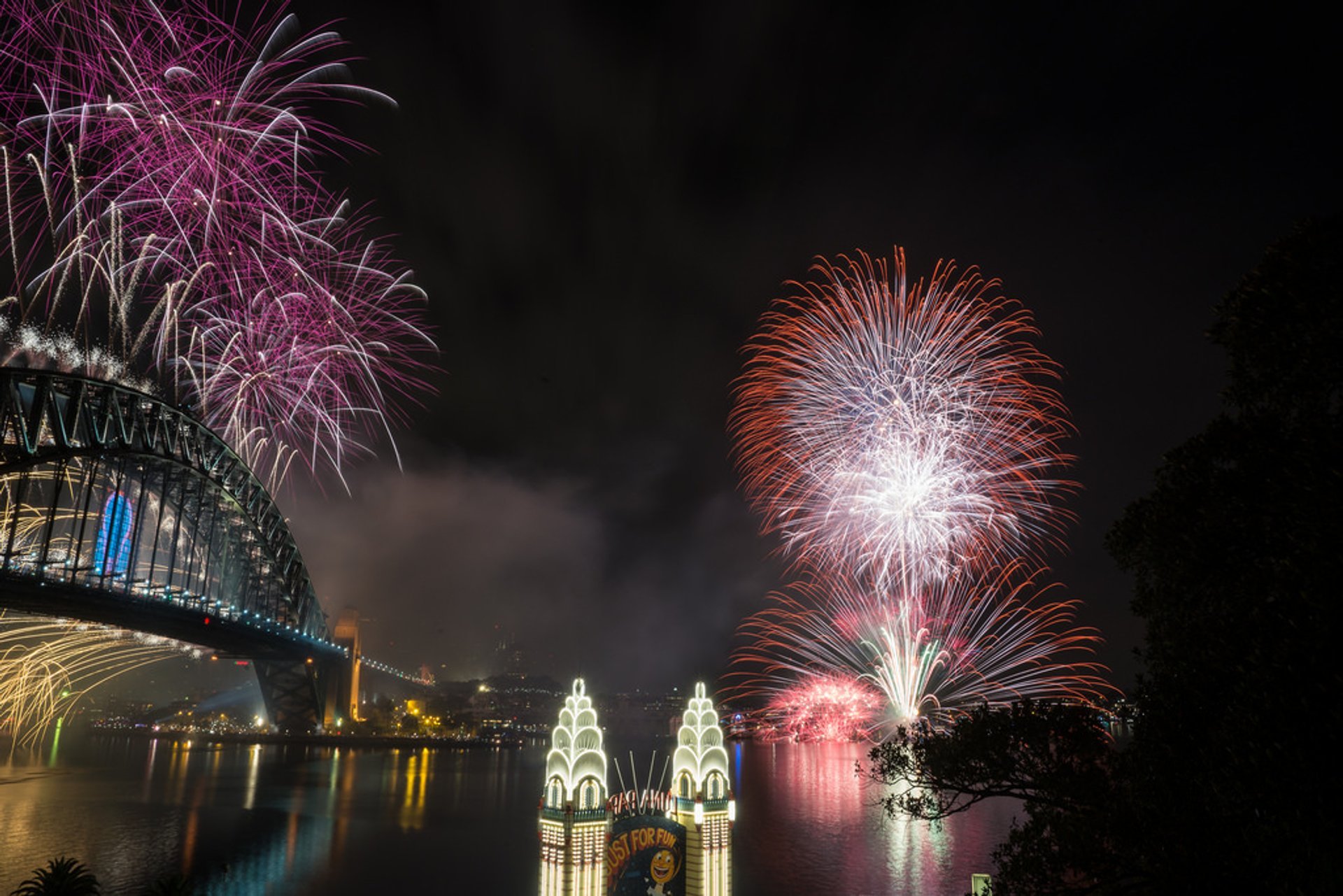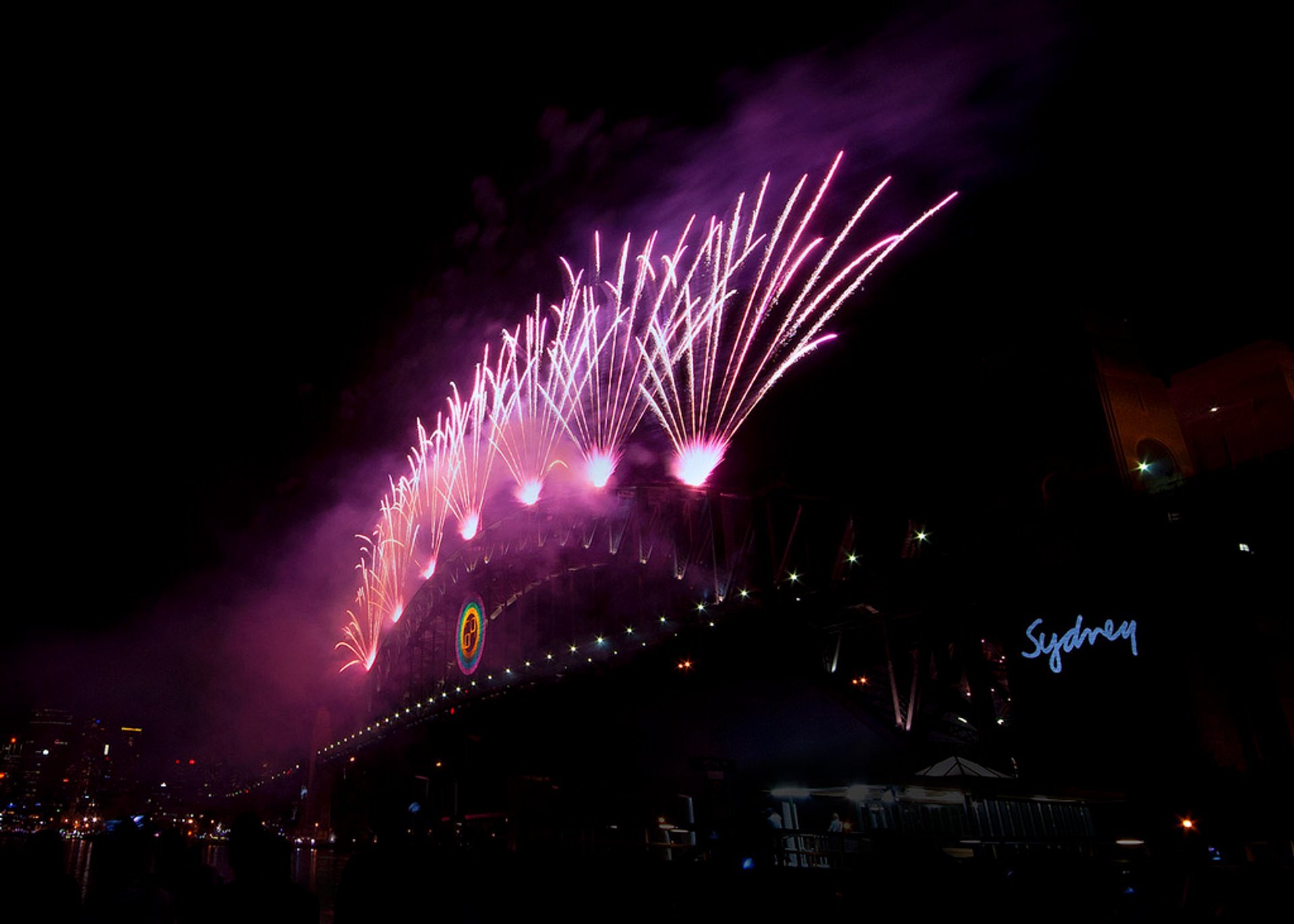 New Year's Eve Fireworks - Sydney, Australia
See accommodations nearby
Every New Year's Eve, Sydney's Harbor National Park is dotted with visitors and locals waiting for one of the most impressive fireworks displays in the world. This multi-tiered event, centered on the Sydney Harbor Bridge, is held every December. Two dazzling shows, the "9 pm Family Fireworks" and the "Midnight Fireworks," are broadcast nationally and worldwide.
The fireworks are synchronized to a soundtrack and explode off the arches and the road of the Sydney Harbor Bridge as well as from city buildings. The bridge's fireworks also sync with the barge in front of the bridge. Before all firing points blow up in the white finale, the bridge is the one that is featured in the switching sequence of the show.
Any plans to combine fireworks with camping on Cockatoo Island? Easy! Music on the island, special activities for kids, and guided tours are guaranteed. You can even choose Darling Harbor, a free destination, for you and your family.
Keep in mind that trying to get in and out of the city center is somewhat tricky on New Year's Eve. On-street fencing, road closures, and diversions are arranged to help people get around safely.
Find hotels and airbnbs near Sydney New Year's Fireworks (Map)