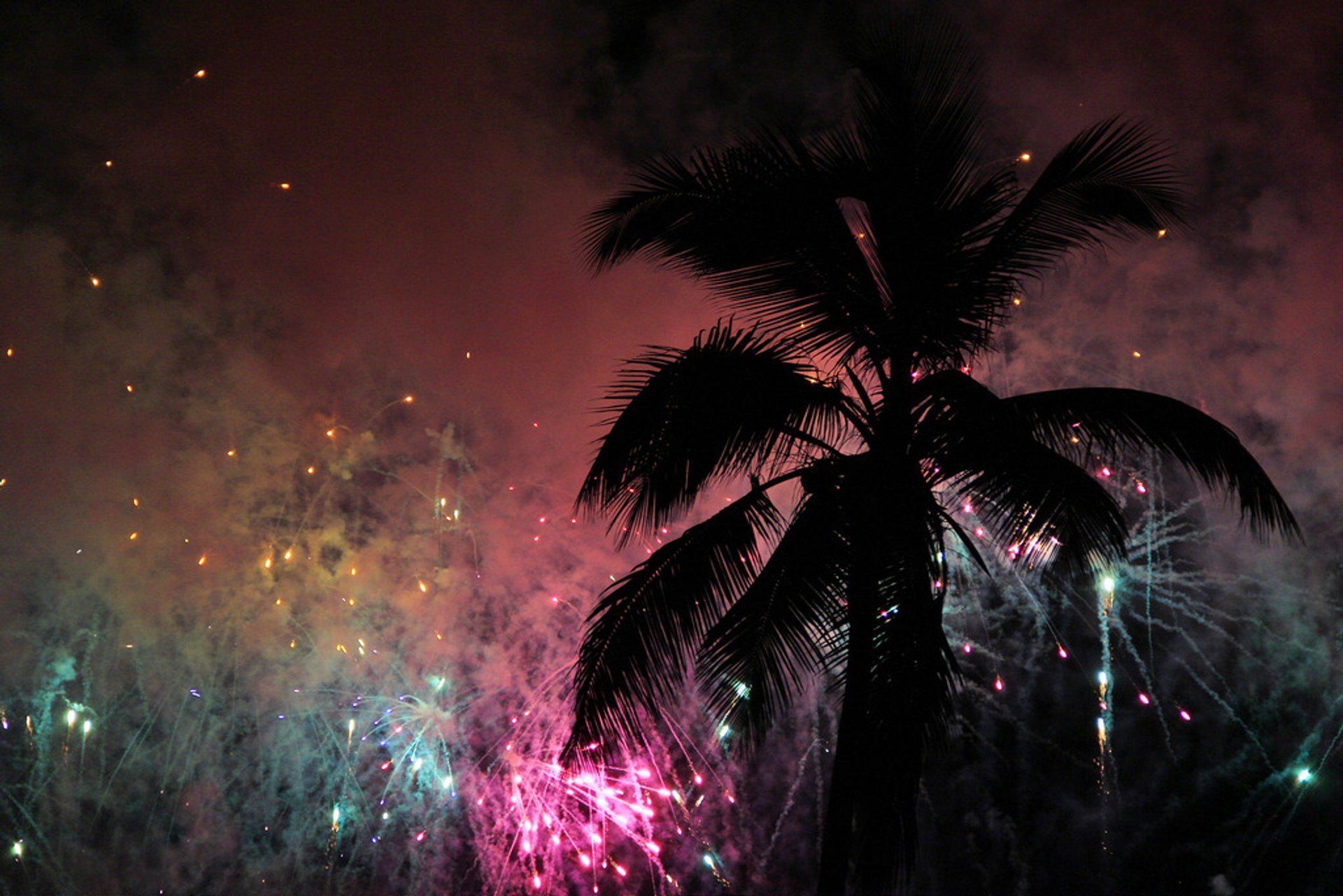 Miami offers all sorts of traditional entertainment during 4th of July weekend—barbecue and hot dogs, fairs, outdoor concerts, parades, and fireworks. Pyrotechnic shows are especially stunning in Miami when the lit-up sky reflects in the waters of the Atlantic Ocean.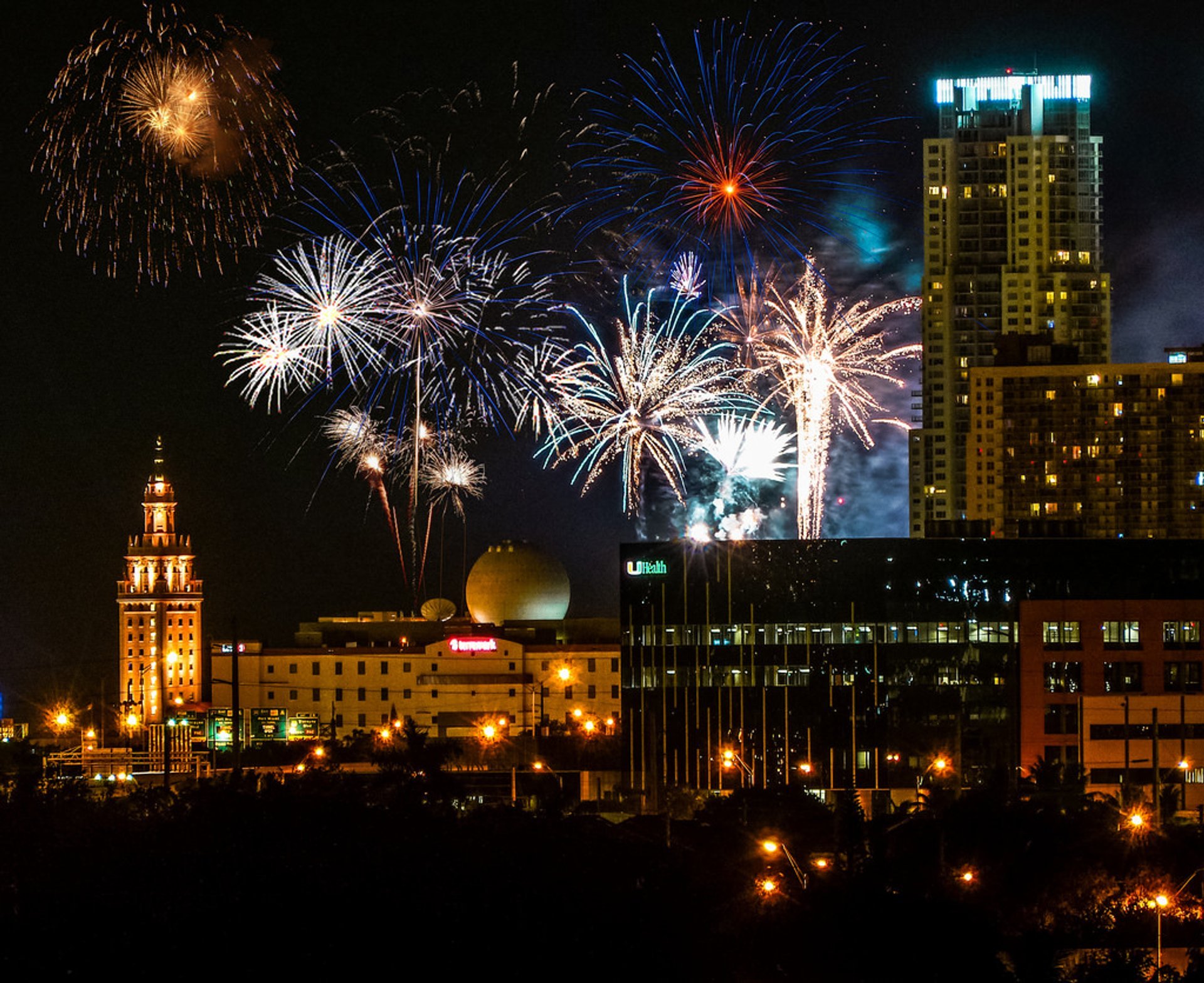 Bayfront Park offers the largest and most prominent 4th of July celebrations—America's Birthday Bash. There is live music, plenty of food trucks, Kids' Zone, and the major highlight—breathtaking fireworks display over beautiful Biscayne Bay. The festivities start in the afternoon while fireworks are launched at 9:00 p.m. and last for 30 minutes.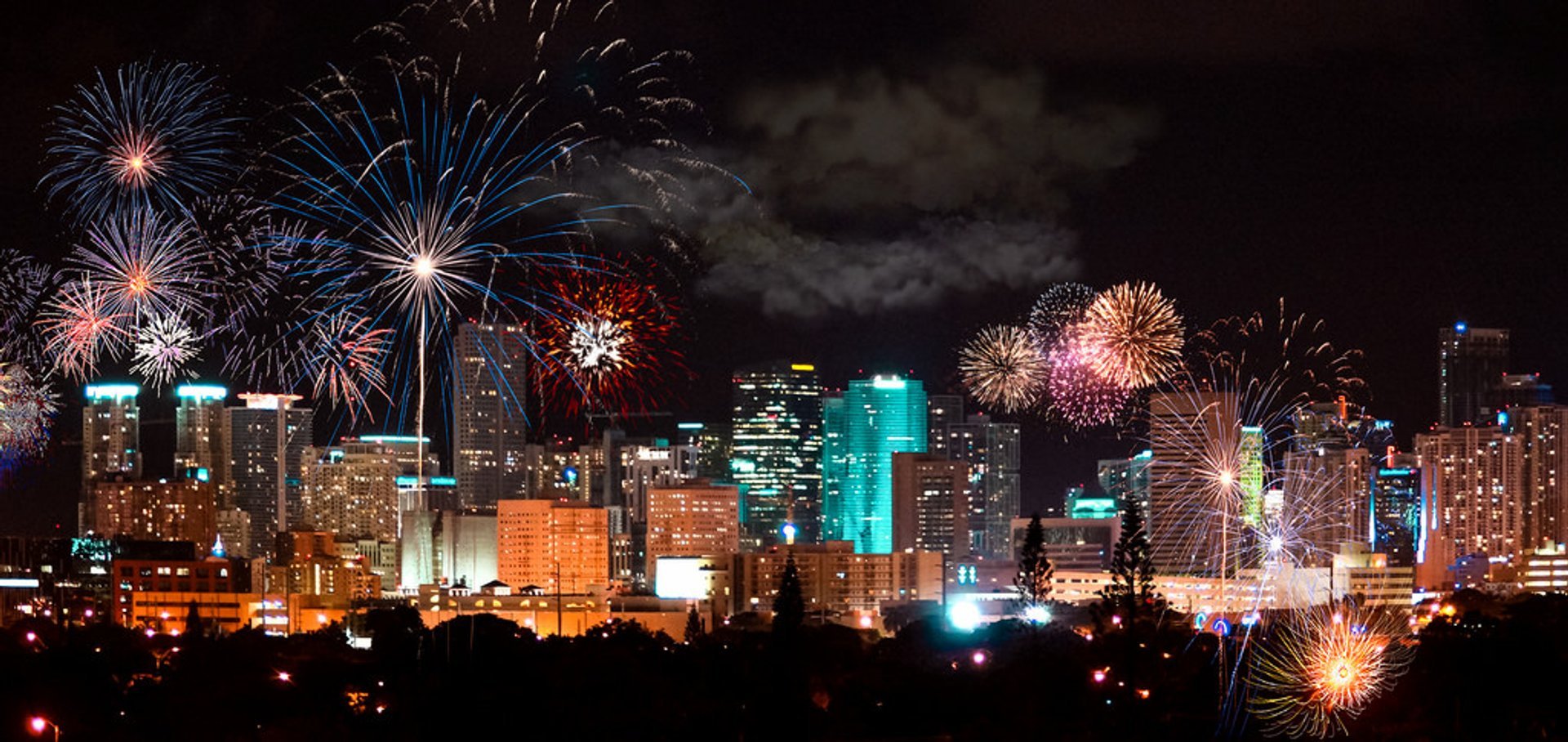 Another stunning firework display takes place on Ocean Drive, South Beach. A colorful show can be watched directly from numerous sidewalk cafes and restaurants or rooftop spots in the area. Fireworks usually start at 9:00 p.m.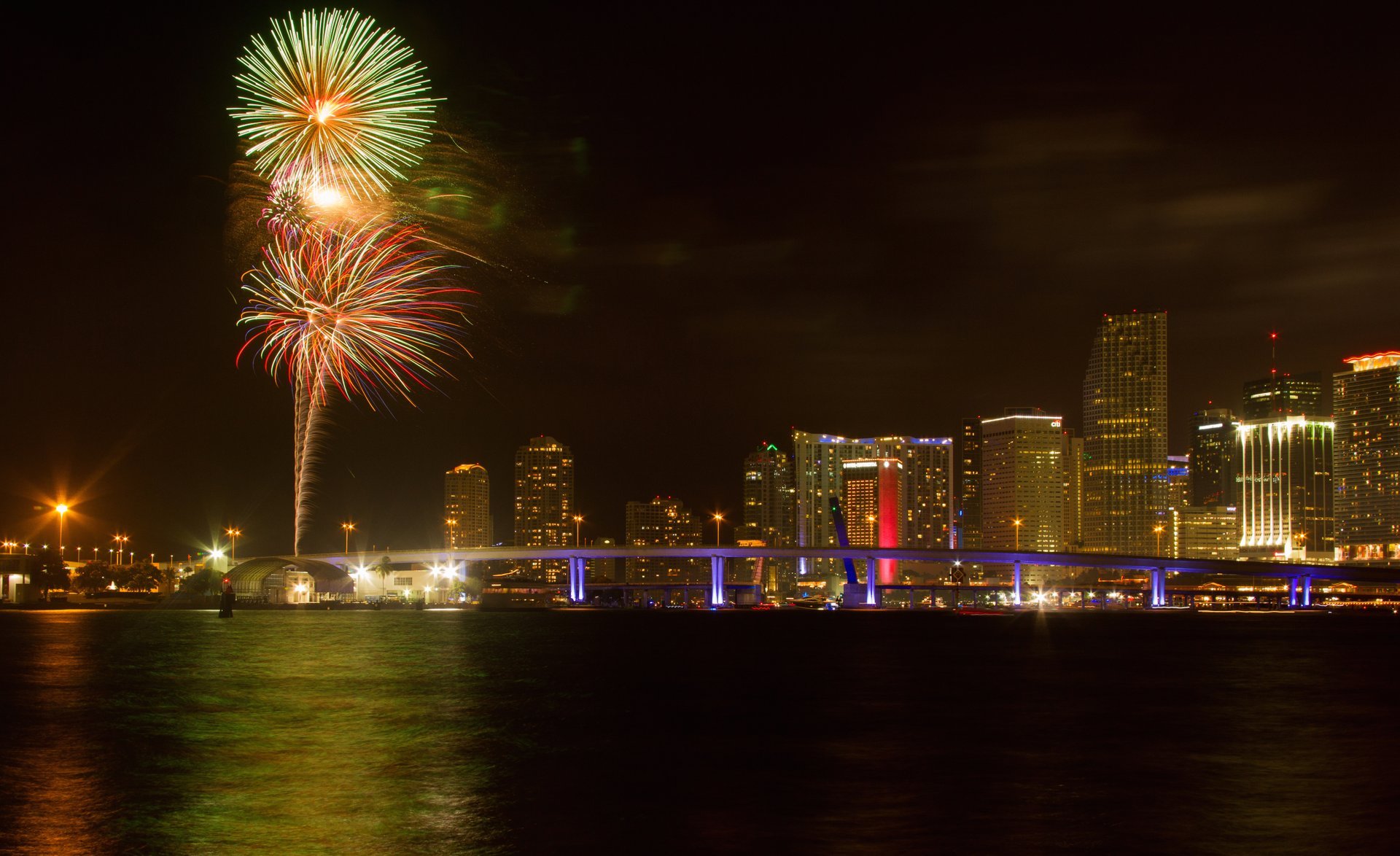 There is no holiday without a 4th of July parade. Visit Key Biscayne at 11 a.m. to witness a traditional patriotic procession with flying jets, marching bands, golf carts, floats and tons of US-themed decorations. The parade goes along Crandon Boulevard, from Harbor Drive to West Enid Drive. The Village Green also hosts picnics and fireworks in the evening.
4th of July Weekend Events & Fireworks Featured in