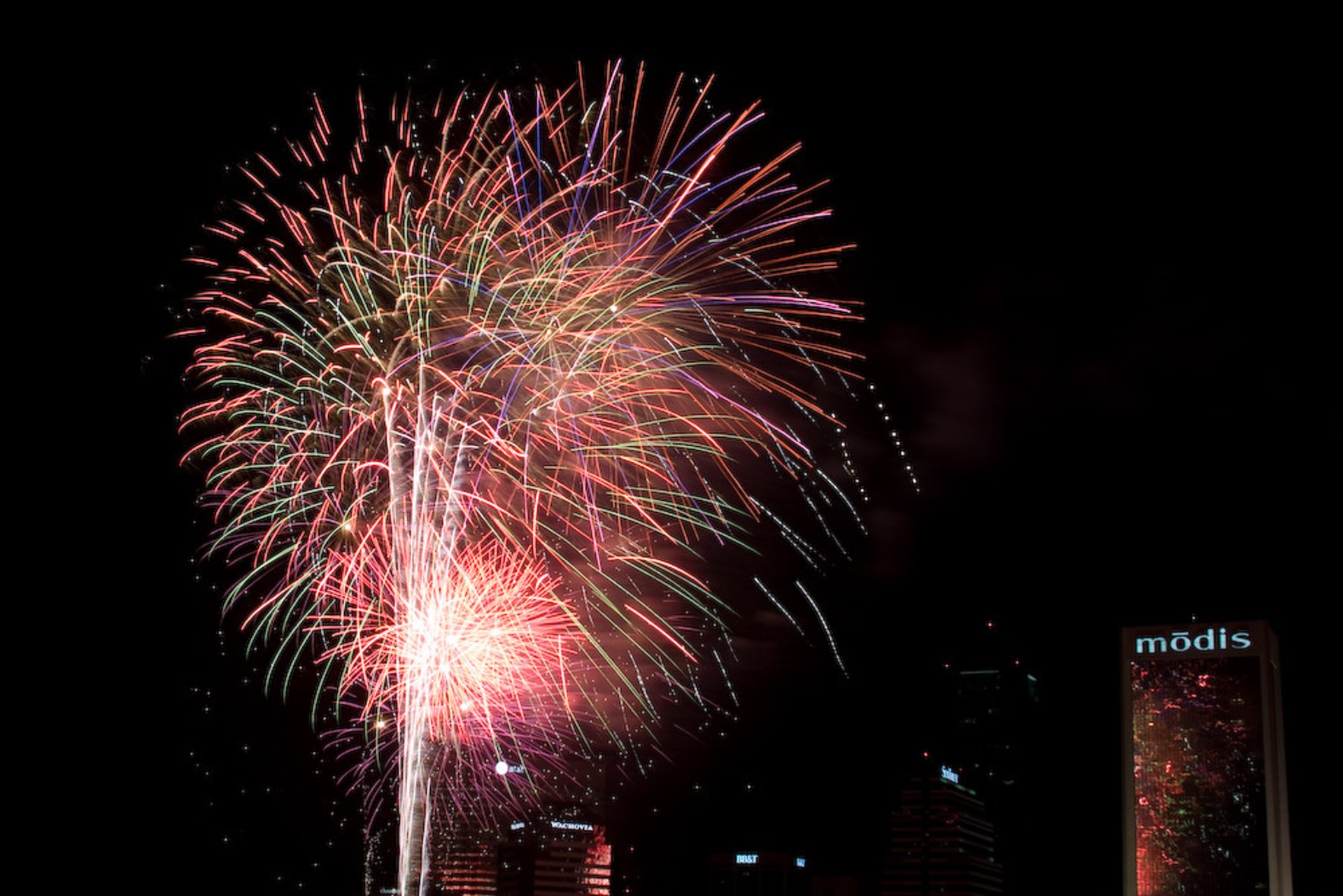 Firework show in Jacksonville, Florida
Jacksonville residents love celebrating Independence Day, so it's only logical that they throw massive 4th of July parties, shows, and ceremonies annually. Let's see what visitors should expect.
Drinks
The 4th of July is a great time for pub and bar crawling in Jacksonville. Numerous rooftop bars open their doors to residents and guests of the city. This way, you'll be able to witness beautiful fireworks and breathtaking views from one of the many rooftops.
Food
On Independence Day, Americans have a small tradition of going to restaurants for an all-time classic—burgers. So if you want to celebrate the 4th of July the American way, then you must visit a burger restaurant in Jacksonville! Chances are, your meal will also include French fries and a topping of your choice.
Jacksonville's 4th of July Fireworks Celebration (July 4, 2023)
After finishing their meals, people like to watch fireworks. There are several locations around Jacksonville for these pyrotechnic shows, and they change from year to year, so you may want to stay tuned to the event's official website for this year's venue updates. You can always count on a decent fireworks viewing point from a bar along the banks of the St. Johns River.
Jacksonville Jumbo Shrimp 4th of July Game (July 3, 2023)
However, one of the most popular spots for fireworks in Jacksonville is the 121 Financial Ballpark stadium. The firework display there normally begins at 9:45 pm, right after the baseball game. Keep in mind that Jacksonville is super busy this time of year, so it's better to book your accommodation beforehand. Have fun!
Find hotels and airbnbs near 4th of July Events & Fireworks (Map)