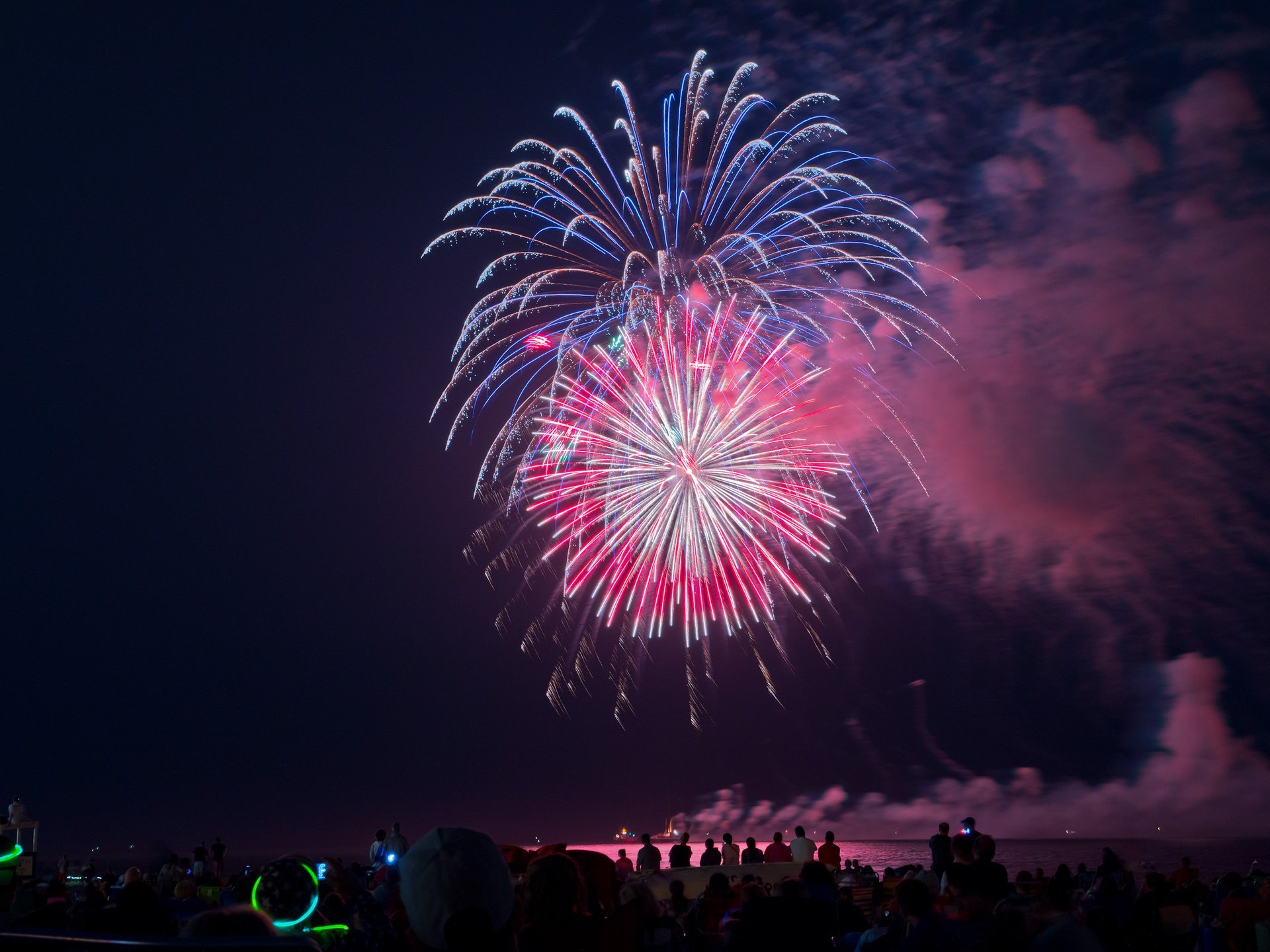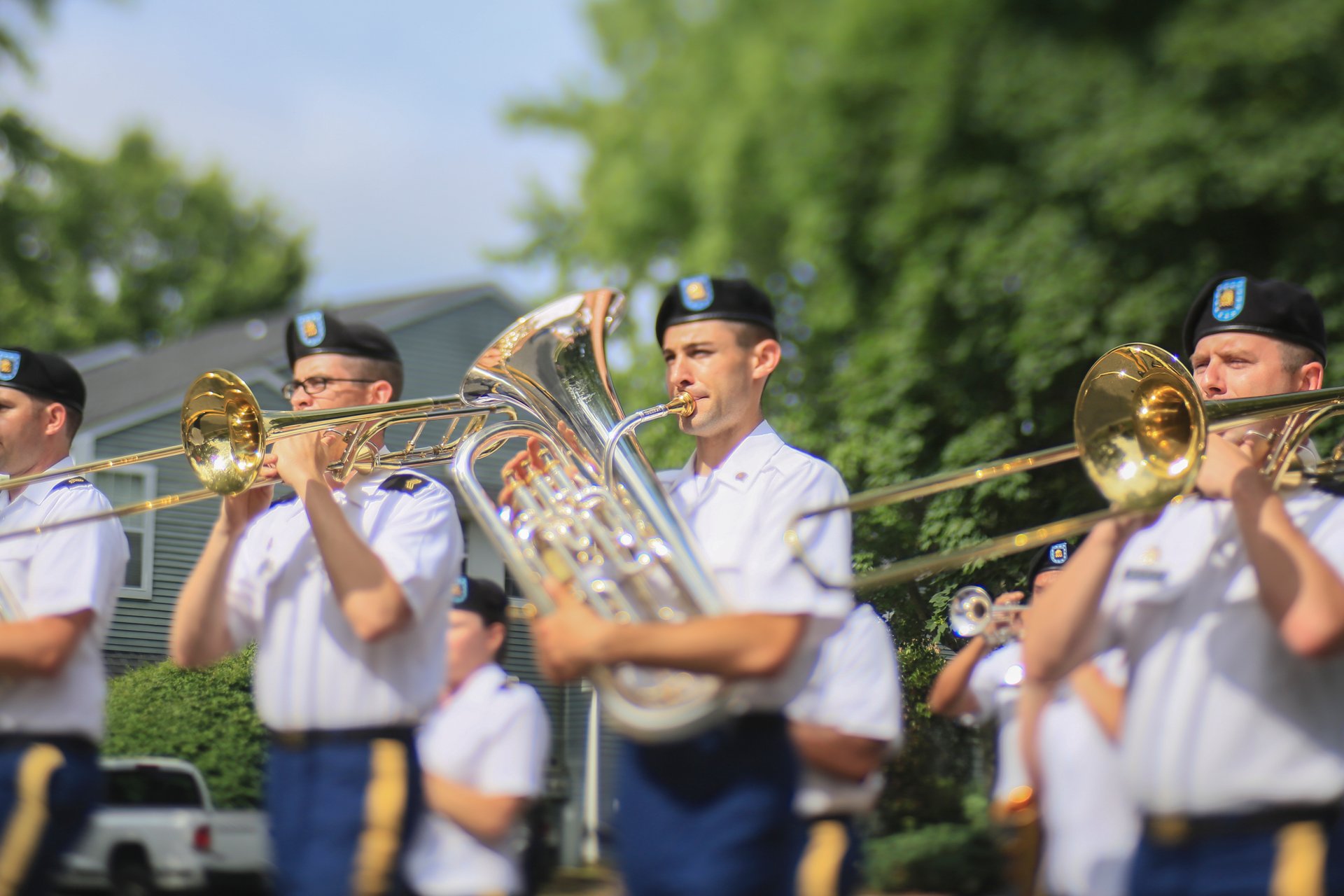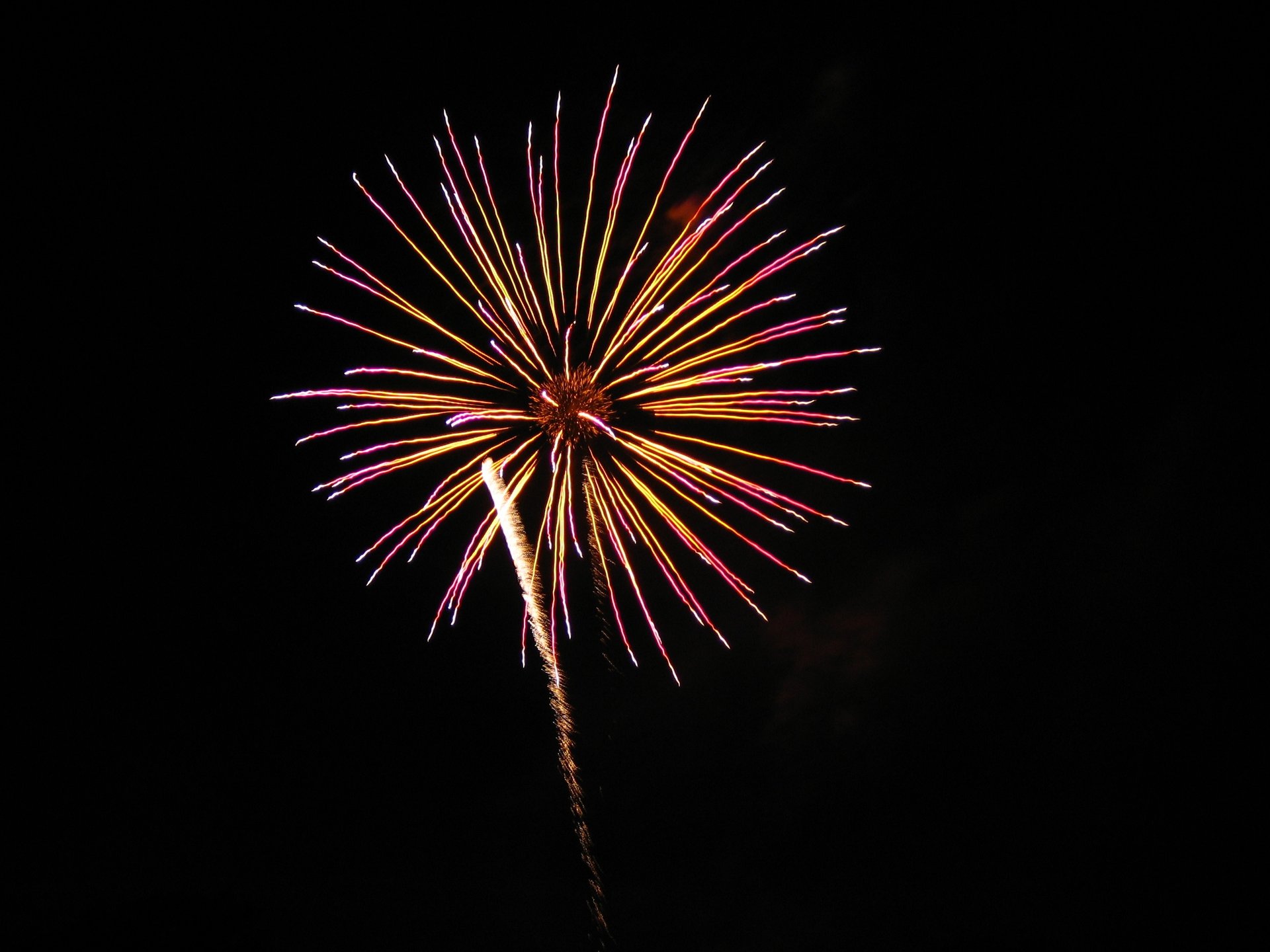 The whole state is dressed in red, white, and blue and ready to celebrate America's Independence! New Jersey is famous for its 4th of July waterfront extravaganza in Atlantic City and other great locations along the coast. But there are many other smaller events that bring in the charm of small-town celebrations with communities getting together and enjoying traditional entertainment.
Smithville 4th of July Parade (July 4)
A historic town of Smithville in Atlantic County hosts the largest 4th of July parade in New Jersey that attracts over 10,000 people. The procession starts at 9 am on Smithville Boulevard, then heads to Moss Mill Road and turns west on Moss Mill. It features floats, marching bands, reenactment groups, and Rolling Thunder motorcycle group.
Jersey City 4th of July Celebrations (July 4)
Jersey City hosts the most massive 4th of July celebration in the state. More than 100,000 people gather for the Freedom and Fireworks Festival in Jersey City every year. Spectacular fireworks over the Hudson River with the Statue of Liberty as a backdrop with panoramic views of the Manhattan skyline, shouldn't be missed! It's the largest firework display in the state! During the day, Liberty State Park also hosts many fun activities: carnival rides, games, a free live music concert, and many food vendors.
State Fair Meadowlands in East Rutherford (June 22–July 9, 2023)
State Fair Meadowlands in East Rutherford is a great spot to celebrate America's birth! With dozens of carnival rides, live entertainment, music, games and favorite fair foods, New Jersey's biggest fair is a weekend of never-ending fun. Insert an amazing picture of firework displays after dark.
Ridgewood 4th of July Celebration (July 4)
A town of Ridgewood in Bergen County hosts an impressive morning parade to celebrate America's independence and to honor its servicemen and women. The parade is followed by a street festival and picnics lasting until dark. The evening celebration at 6 pm features live bands and culminates with a fireworks display.
4th of July Celebration at North Branch Park (July 4)
Travel back in time at North Branch Park in Bridgewater, where America's Independence is celebrated with the Revolutionary War Encampment. North Branch Park opens at 6 pm. It allows picnics on park grounds. Visitors can take a blanket, some food and enjoy the fireworks that begin at 9:30 pm. The NJ 3rd Regiment Revolutionary War Encampment show offers free admission.
East Brunswick 4th of July Celebrations (July 4)
East Brunswick is especially festive during the 4th of July. There is red, blue, and white decorations all around Community Arts Center, live music, bounce houses for kids, and plenty of food vendors offering favorite treats. The event culminates with fireworks.
4th of July Celebrations in Summit (July 4)
Summit hosts Fourth of July celebration at Soldiers Memorial Field. Here you'll find everything from children's bicycle parade, live music, and entertainment to carnival rides and food trucks with a wide range of meals. Fireworks end the celebration at 9:15 pm.
Long Branch 4th of July Oceanfest Fireworks Celebration (July 4)
Long Branch offers a massive Fourth of July celebration along the Jersey shore. The Annual Oceanfest is the biggest Independence Day festival at the oceanfront promenade, all the way from Seven Presidents Park to the Ocean Place Resort. This is an event for the whole family featuring plenty of entertainment like clowns, dancers, musicians, carnival, crafts, and arts, as well as children's favorite costumed characters. The fireworks which begin at 9 pm are the last of the fun activities that take place on this day.
Jenkinson's Annual 4th of July Fireworks Spectacular (July 4, unconfirmed in 2023)
Jenkinson and Point Pleasant is the favorite summer beach getaway for many locals. There is plenty of entertainment and fireworks on Thursdays all summer long. However, the annual 4th of July Fireworks Spectacular is a unique event that definitely stands out! Starting from 9 pm. the most amazing pyrotechnic show of the year lights up the skies throughout Point Pleasant Beach. Bring a picnic and a blanket to sit on and watch a free show.
4th of July Fireworks Extravaganza in Seaside Heights (July 4)
Seaside Heights borough of New Jersey is famous Fourth of July Fireworks Extravaganza that starts at 9:30 pm and lasts until 10 pm. A fantastic fireworks display on the oceanfront is visible from anywhere on the Classic American Boardwalk! Bring a blanket to sit down and enjoy the Independence Day.
4th of July Firework displays in Atlantic City (July 4)
Atlantic City is always a great getaway; however, it's especially festive on July 4th. With not one, but two fireworks displays over the marina district and waterfront, it simply cannot be surpassed. The pyrotechnic spectacle begins at 9:30 pm at Borgata and 10 pm at Tropicana.
Independence Day Celebrations in Wildwood (July 4)
Wildwood celebrates Independence Day with fireworks, a concert, and many family-friendly activities. The day starts with the Independence Day Parade and Patriotic Pooch Parade. During the day, there is also Fourth of July Beach Boardwalk Patriotic Run and a Boardwalk Craft Show, followed by live music. Fourth of July Fireworks Spectacular takes place on Pine Avenue beach. It can be seen from anywhere on the Wildwoods Boardwalk. Extravaganza lasts from 10 pm to 11 pm, so grab a blanket and enjoy.
Cape May Independence Day Celebration (July 1–2, 2023)
Cape May is one of the most beautiful seaside resorts of southern New Jersey. Every Fourth of July, Cape May Peninsula offers visitors a free concert of patriotic music at Rotary Park Bandstand. Visitors can bring chairs and blankets. The evening ends at Congress Beach and Perry Street with a massive fireworks show.
Find hotels and airbnbs near 4th of July (Map)