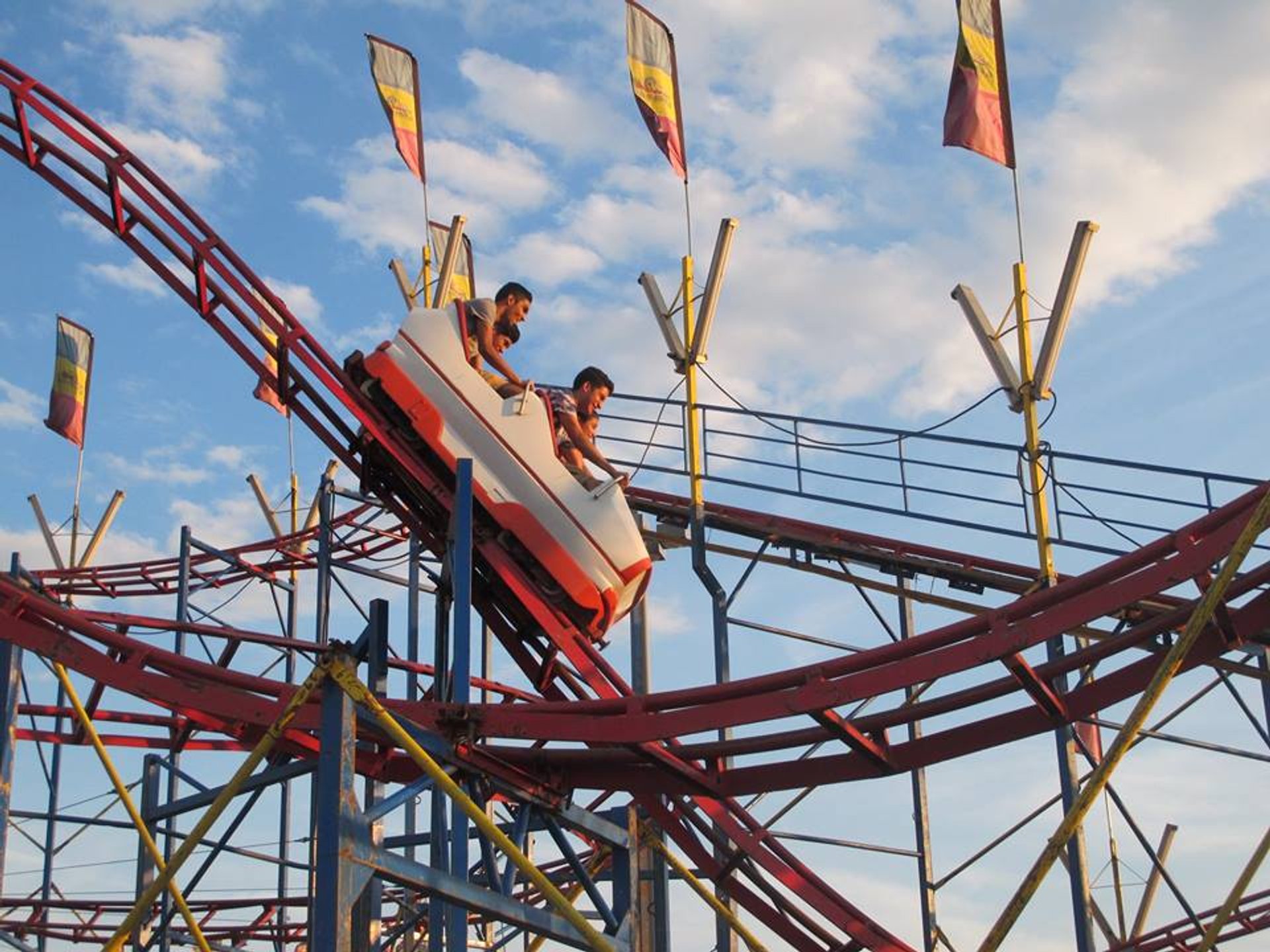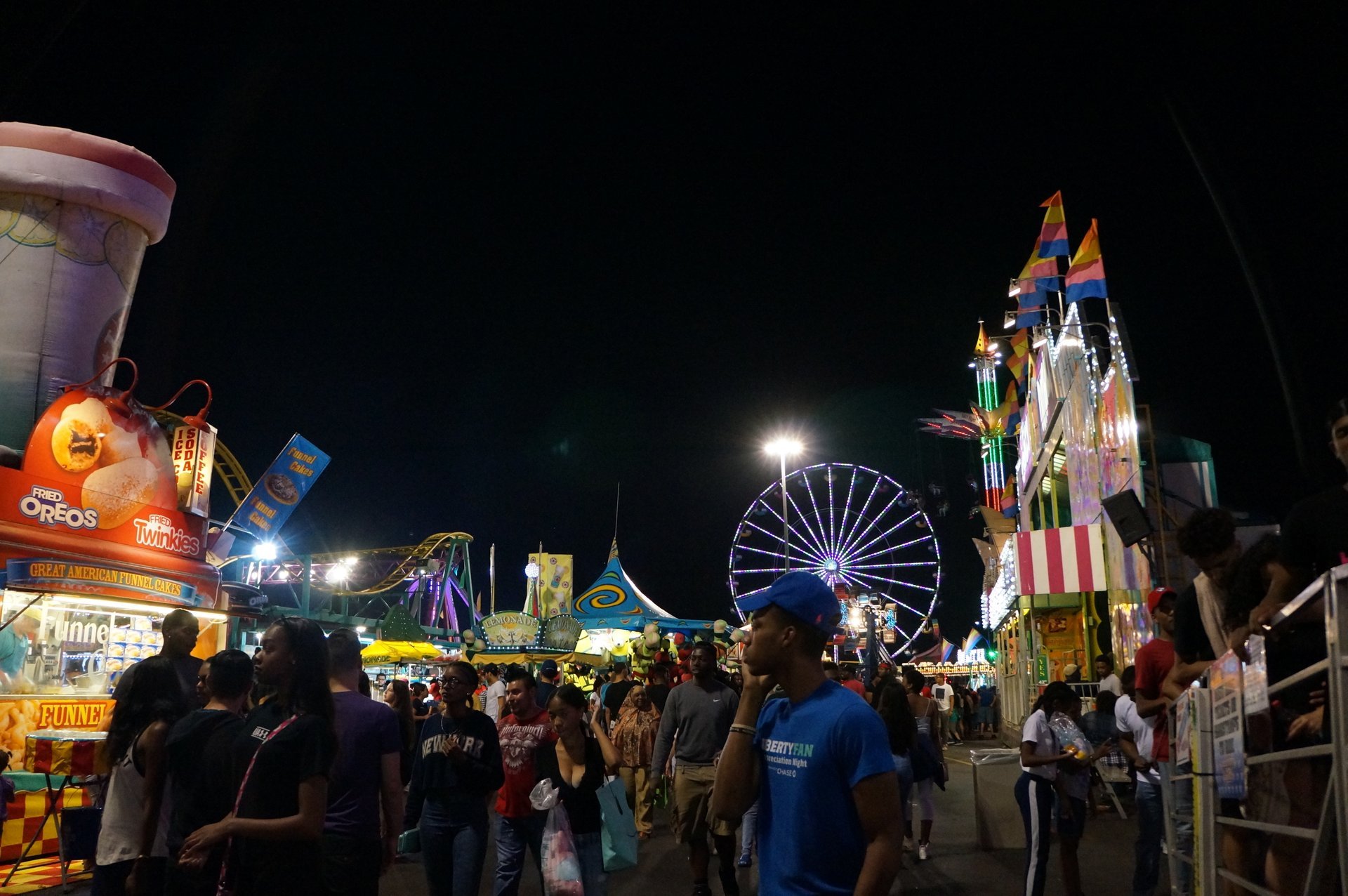 State Fair Meadowlands takes place in northeastern New Jersey for 18 days of summer, from late June to early July, boasting dozens of rides and games, free shows, and fantastic food. The fair was established in 1921 as a family-friendly place providing quality and free entertainment. This largest fair near the NY Metro area attracts about 400,000 people every year.
Meadowlands Fairgrounds in East Rutherford occupy over 35 acres including the Met Life Stadium. The fair features over 300 free shows. Carnival Midway hosts 150 rides and attractions, so there is enough space for everyone. Over 50 food booths sell 185,000 zeppoles, 17,000 bags of cotton candy, and 50,000 corn dogs every year.
The Fair's program will keep the whole family busy and entertained. Shows include Extreme Illusions & Escapes with $500,000 worth of large scale, grand illusions. The Jurassic Kingdom is a favorite puppet show for kids. The largest FMX freestyle entertainment show of its kind, Cycle Circus Live showcases top action sports athletes and high tech pyrotechnics. Paul Bunyan Lumberjack Show is traditional family entertainment with several competitions, jokes, and laughter. Art of Magic features a strolling magician with unique sleight of hand. State Fair Meadowlands also features over 100 pig races.
State Fair Meadowlands fair admission includes entrance, access to the fairgrounds areas, free shows and concerts. Kids 34″ tall and shorter can enjoy free admission. Rides require a separate ticket. Organizers also offer passes that include admission and rides, and if you want to skip the queue, buy a fast pass.
Find hotels and airbnbs near State Fair Meadowlands (Map)