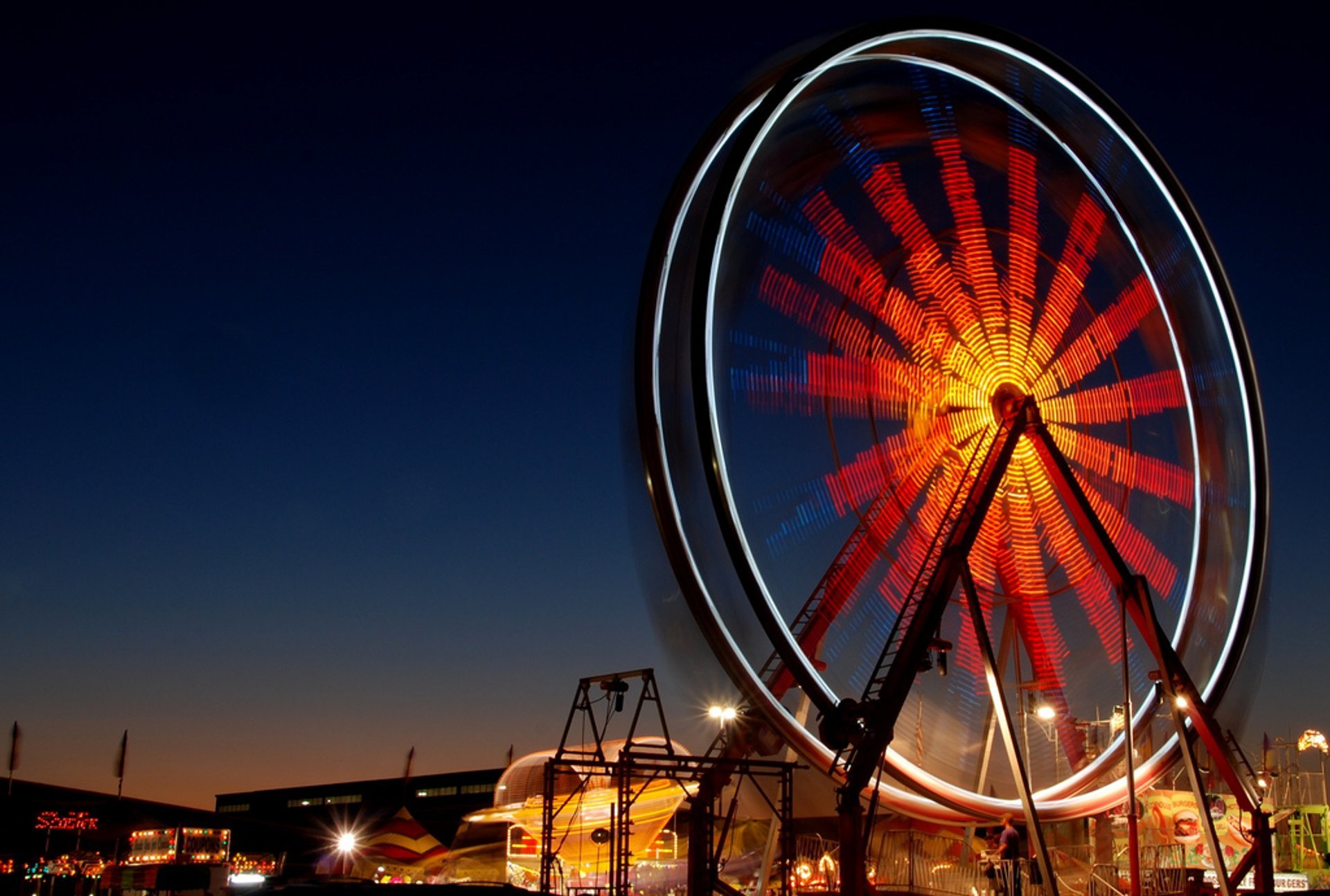 The Nebraska State Fair takes place every year in late August-early September on Grand Island. It is an 11-day event, which always ends on Labor Day. The fair's focus used to be primarily agriculture. However, in the recent years, it has shifted to entertainment, as most people come to enjoy carnival fun, take a few rides at the Midway, listen to live music and try delicious foods and drinks. The fair hours are from 9 a.m. to 9 p.m., and admission is $9.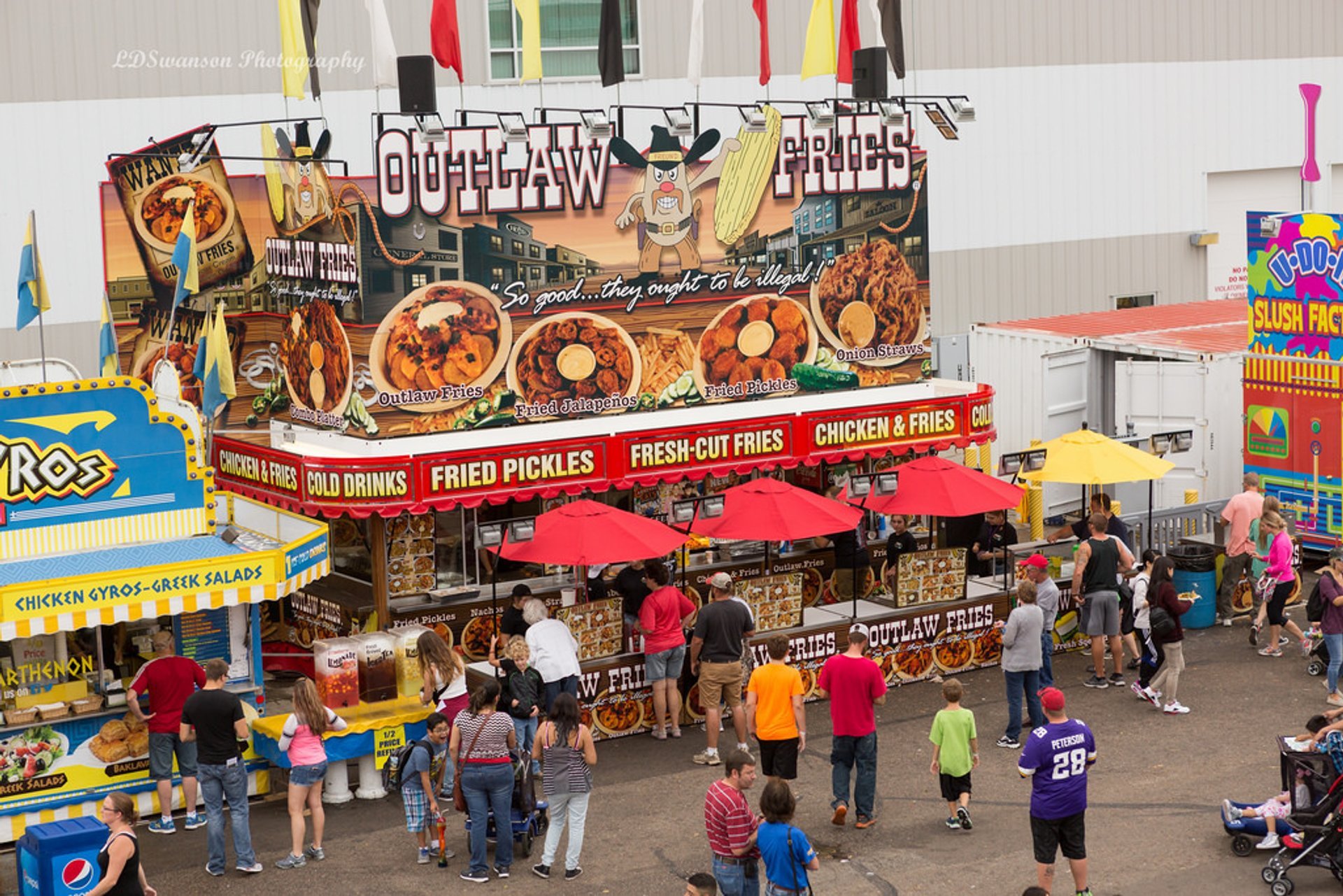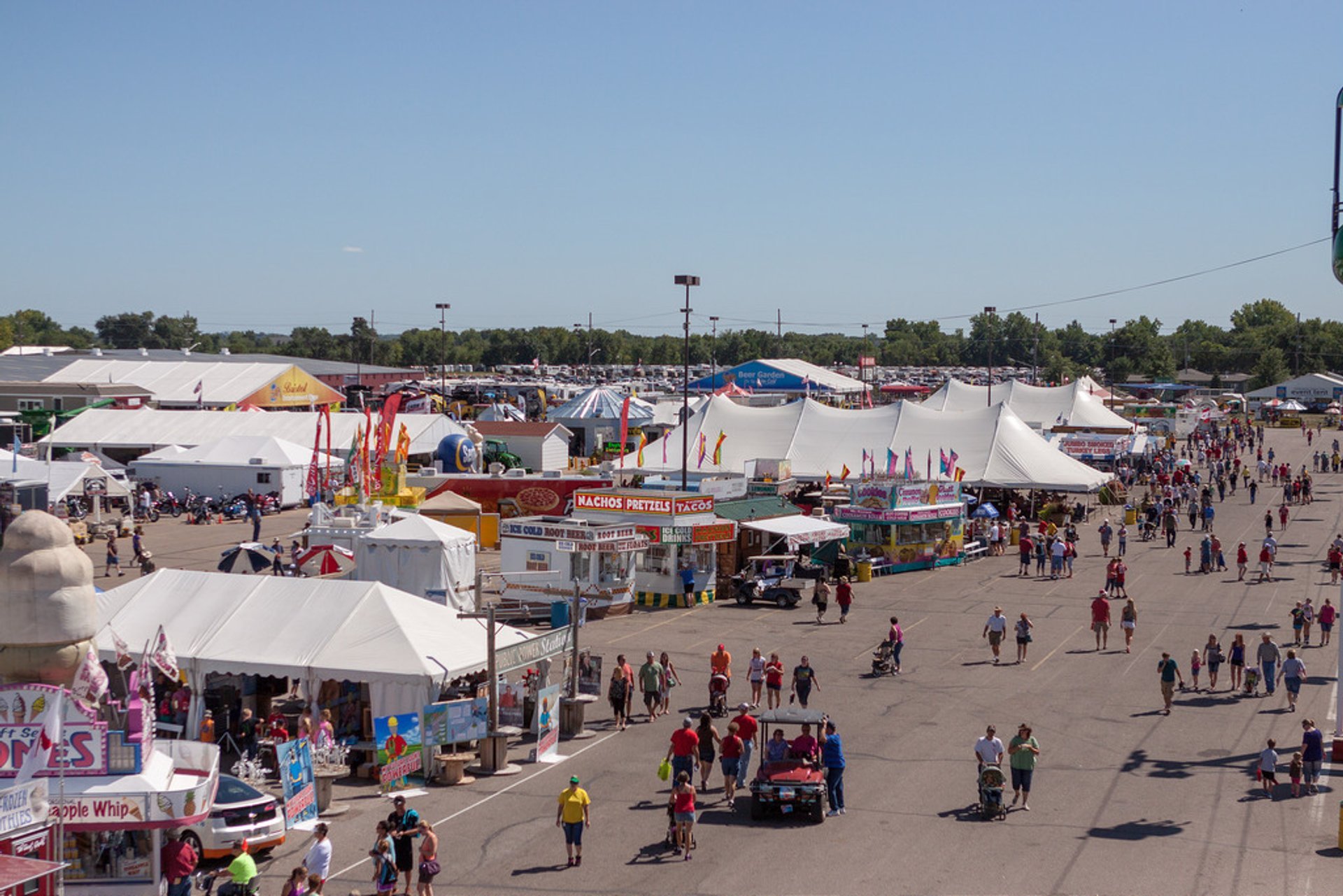 The first fair was held in Nebraska City in 1859. It has changed various locations—Brownville, Lincoln and Omaha—until it moved to Grand Island in 2008, and the state spent $42 million on new facilities like the arena, horse track and convention centre.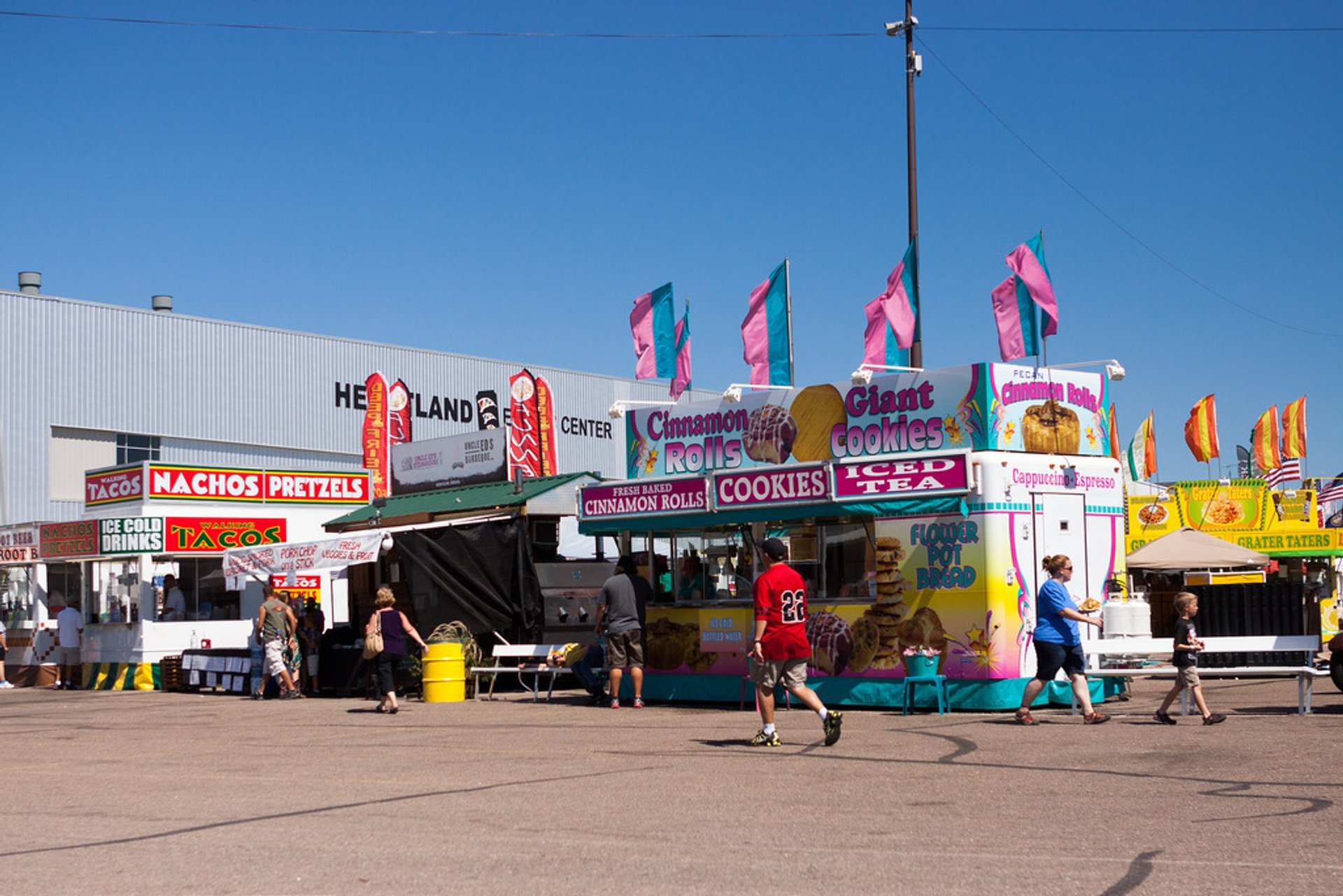 Since the fair expanded considerably and hosted a million people for the first time. In 2012, the AirCare Sky Tram was constructed, which connects the Pinnacle Bank Expo Center to the Cattle Barn. The brand new carnival midway opened in 2013. The Nebraska Building was completed, and the new exhibit about Nebraska Agriculture was opened, called Raising Nebraska: Your Food and the Families Who Grow It. It shows how food moves from the farm to the fork.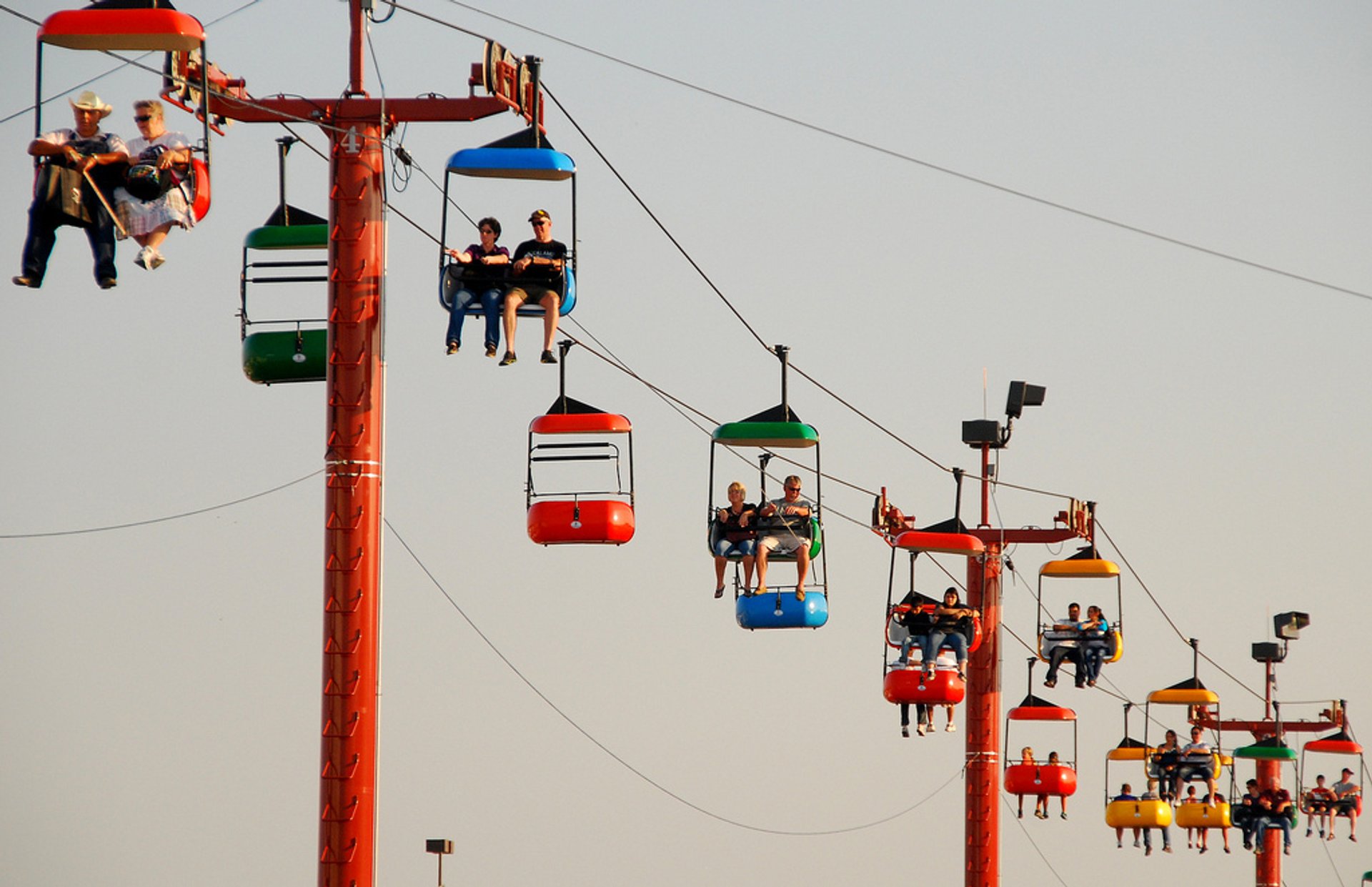 The fair was famously mentioned in "The Wonderful Wizard of Oz". When The Wizard, Dorothy, and Toto fly to Kansas in the hot air balloon, the balloon has "State Fair Omaha" on it. Omaha hosted the Nebraska State Fair until 1901.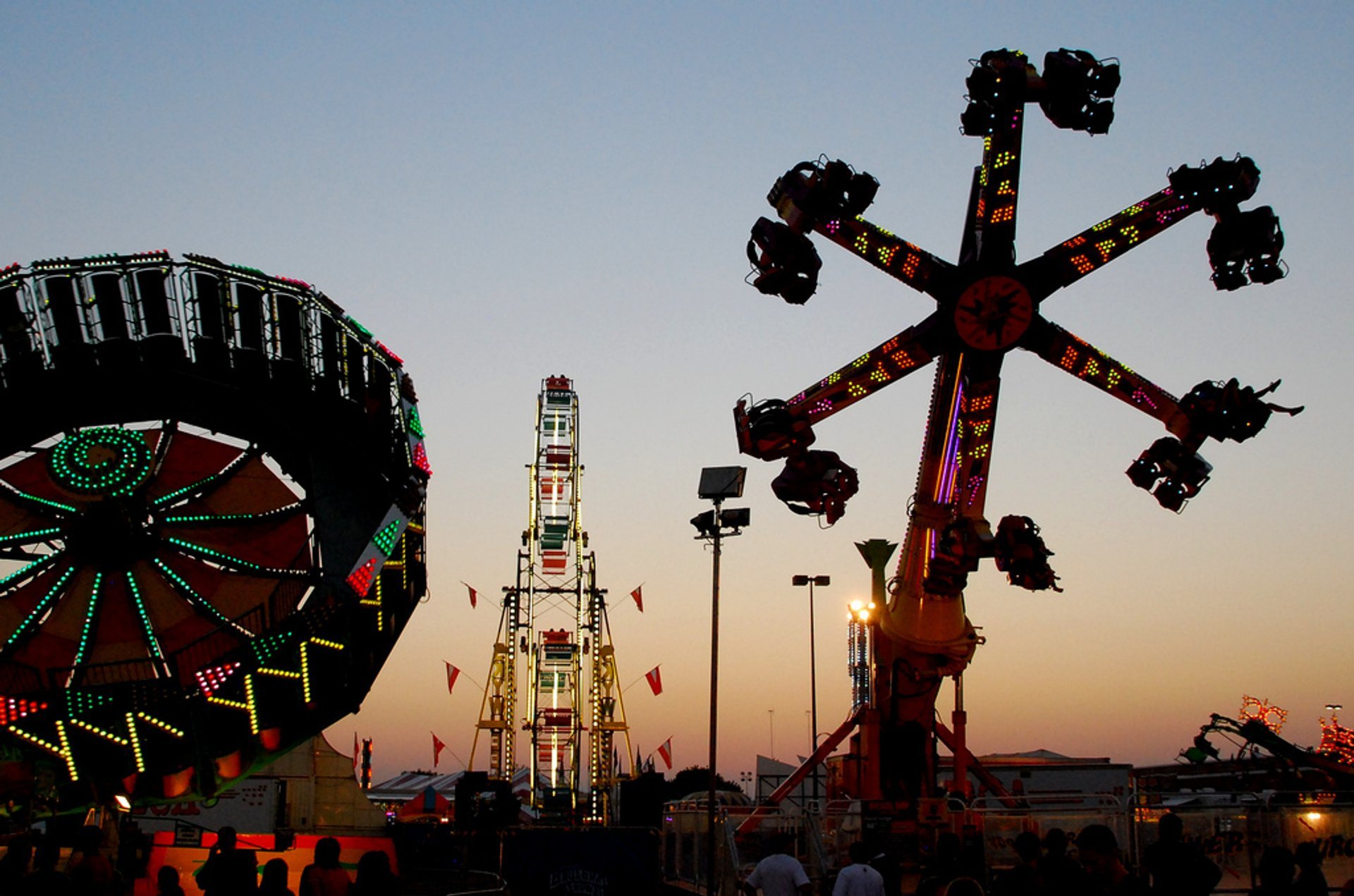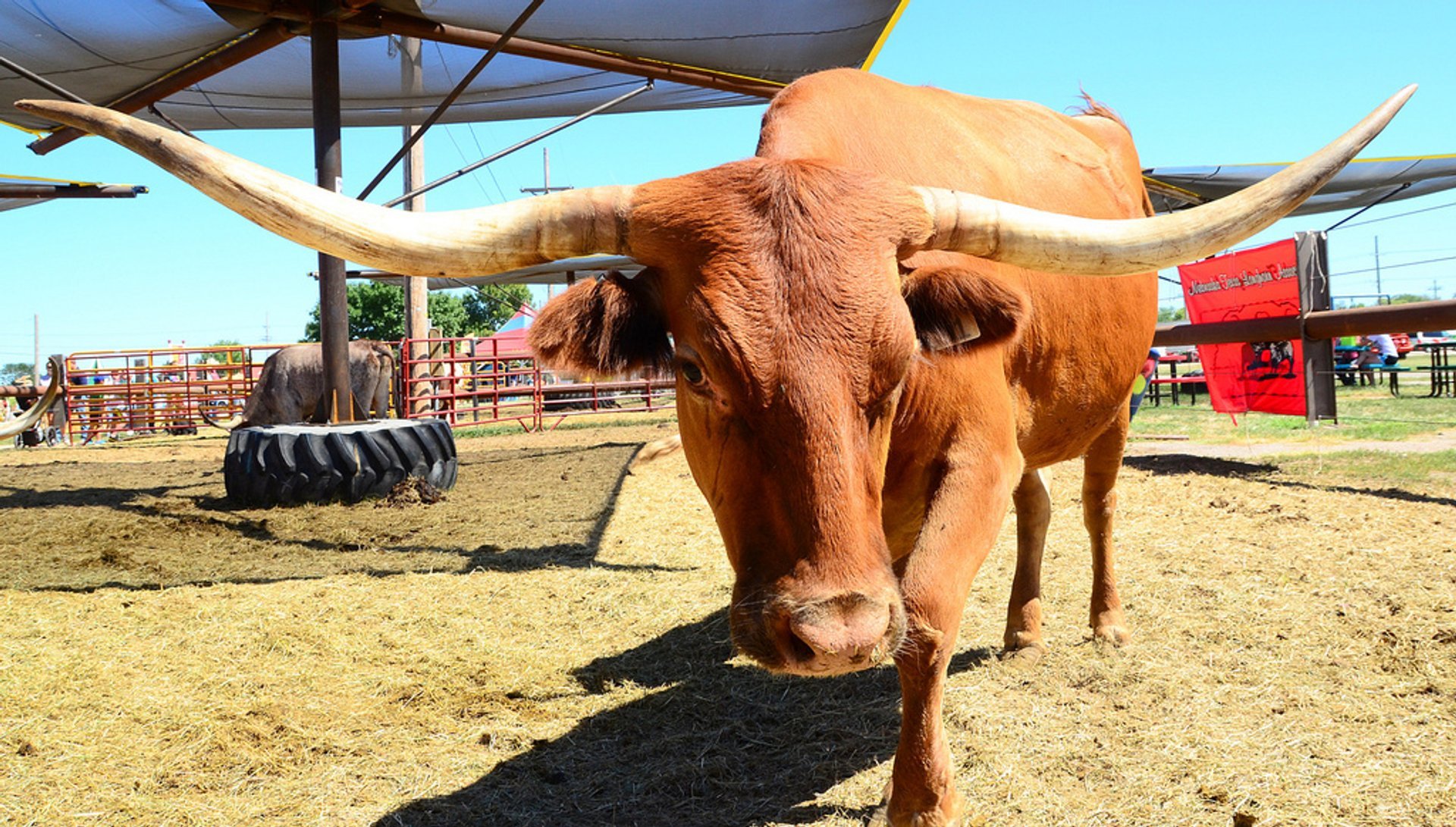 Find hotels and airbnbs near Nebraska State Fair (Map)
Nebraska State Fair Featured in