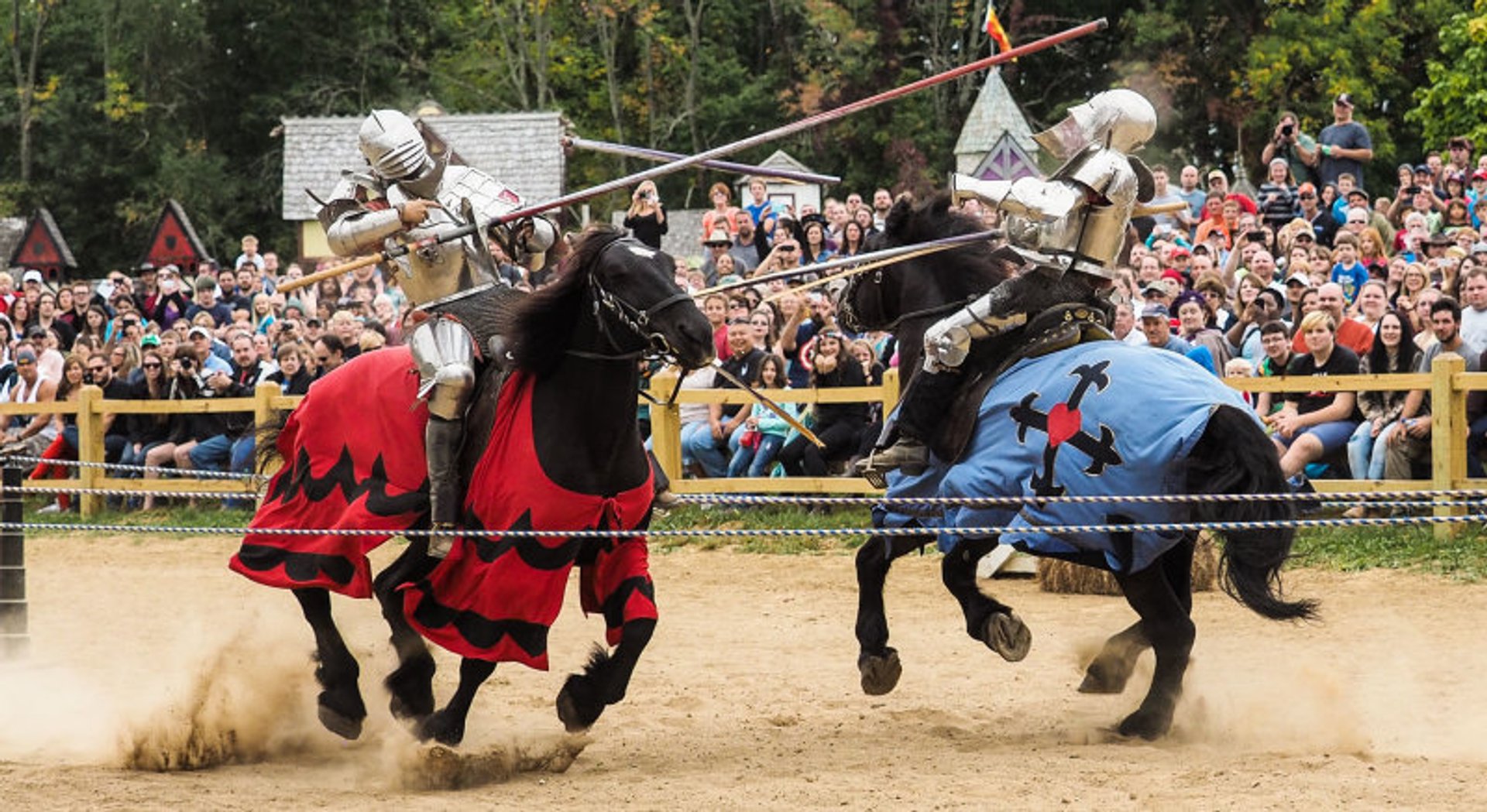 Cincinnati residents and visitors are spoiled for choice throughout Labor Day weekend—festivals aplenty and things to do across the city. The 'Nati hosts lots of events from the Renaissance Festival to Lunken Airport Days. The crowds of about 500,000 gather on the Ohio River to celebrate the end of summer at the Riverfest and gaze at Western & Southern/WEBN Fireworks on Sunday night. Let this weekend be your best memory of the year.
Riverfest and Western & Southern/WEBN Fireworks (September 4, 2022)
Summer in Cincinnati traditionally ends with the annual Riverfest celebration that culminates with the Western & Southern/WEBN Fireworks. The free, day-long party is held at Sawyer Point & Yeatman's Cove on Sunday of Labor Day weekend. The Riverfest program runs from noon to 10 pm and offers endless fun with music, food, and family entertainment. At 9:05 pm, about half a million people witness the mesmerizing fireworks show on both sides of the Ohio River. One of the largest pyrotechnic shows of the Midwest is synchronized with the soundtrack on WEBN (102.7 FM).
There are several excellent spots for viewing the fireworks, besides Sawyer Point and Yeatman's Cove. The Serpentine Wall, Smale Riverfront Park, Mt. Adams east of downtown, and Mt. Echo Park west of downtown are some of the superb viewing areas on the Ohio side. Try the riverfront areas of Covington close to the Roebling Suspension Bridge, the overlook at Devou Park, or Newport (slightly below Newport on the Levee) on the Kentucky side for a different angle. Another great way to witness Cincinnati's farewell to summer is with BB Riverboats. Upon boarding, guests enjoy hors d'oeuvres, followed by a gourmet dinner buffet and a dessert. All this ends with a grand finale with spectacular Rozzi's Fireworks display; and BB Riverboats promises the best views of the pyrotechnic show in the city.
Rubber Duck Regatta (September 4, 2022)
About 200,000 ducks race along Serpentine Wall for prizes during the Rubber Duck Regatta on Sunday, as part of the Western & Southern/WEBN Fireworks. The first prize winner gets a brand new Honda vehicle, and, if fortune smiles, $1 million if their lucky duck is the "Million Dollar Duck." Six other winners are also awarded cash prizes.
Lunken Airport Days (September 2–5, 2022)
For two days in a row, from 10 am to 4 pm, Lunken Municipal Airport hosts a free event full of aviation-themed fun. Try B-17 WWII bomber and helicopter rides, see military and civilian aircraft on display, and check out flight simulators. Keep in mind that rides cost extra and must be booked in advance. Lunken Airport Days is an excellent chance to get up close to warbirds, jets, and sport airplanes and to talk to pilots, mechanics, and air traffic controllers. The program also features classic cars, free hot dogs, food vendors, Living History Veterans Panel, and lots of kids' activities.
Ohio Renaissance Festival (September 2 – October 29, 2023)
The Ohio Renaissance Festival lowers a drawbridge on Labor Day weekend and runs for almost two months in Harveysburg, about 50 minutes from Cincinnati. The Festival Grounds resemble a 16th-century English village, where you can see minstrels, musicians, wandering poets, and other costumed performers roaming the streets and performing on stage. The program offers weekends packed with nearly 100 shows a day on dozens of stages.
Map of all the above-mentioned events
On this interactive map below, you can switch between the corresponding tabs and book accommodation at your destination. For the tickets and latest updates, please check with the official websites (see External Resources below.)
Find hotels and airbnbs near Cincinnati Labor Day Weekend & Fireworks (Map)