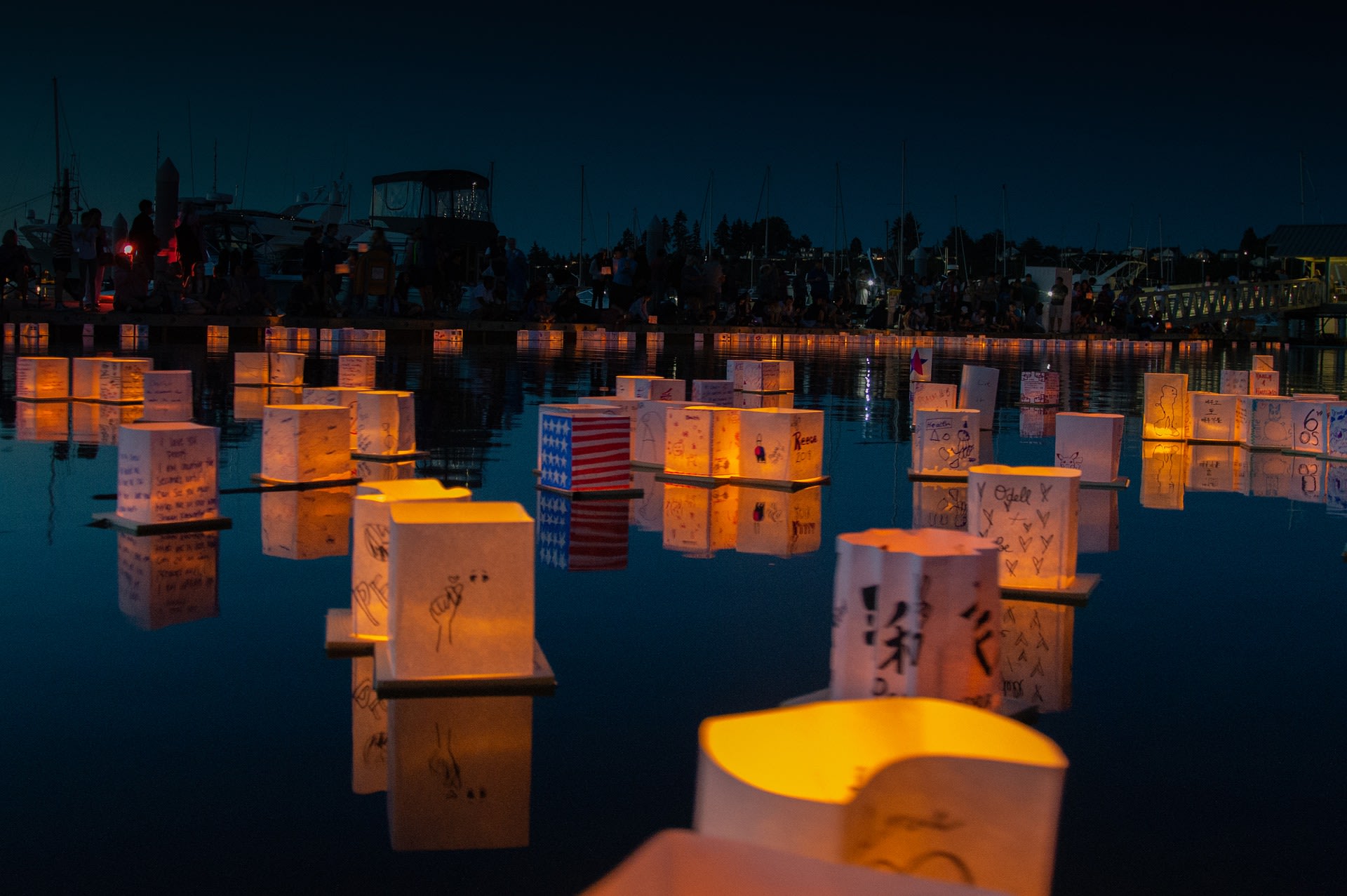 Water Lantern Festival is the annual event, which takes place at Eden Park in Cincinnati. Voted the Best Cultural Festival by USA Today readers, Water Lantern Festival takes place in dozens of locations all over the USA. Experience the magic of floating lanterns, which bring peace, healing, and hope to thousands of people. The festival also includes food, games, activities, vendors, and music.
The festival's gate opens at 6 pm so that people can enjoy a meal from food trucks, live music, and fun activities. When the sun begins to set, people can start working on their lanterns' design and craft messages that they want the lanterns to display.
Lanterns' launch is planned for 9:30 pm when thousands of people Light The Water together. Participants observe their lanterns drifting away, carrying the letters of love and hope. This family-friendly event will certainly create great memories for all!
The gates close at 10:30 pm. Lantern retrieval and water clean up takes place afterward. The festival has a environmentally-friendly policy of leaving no trash behind.
Find hotels and airbnbs near Cincinnati Water Lantern Festival (Map)