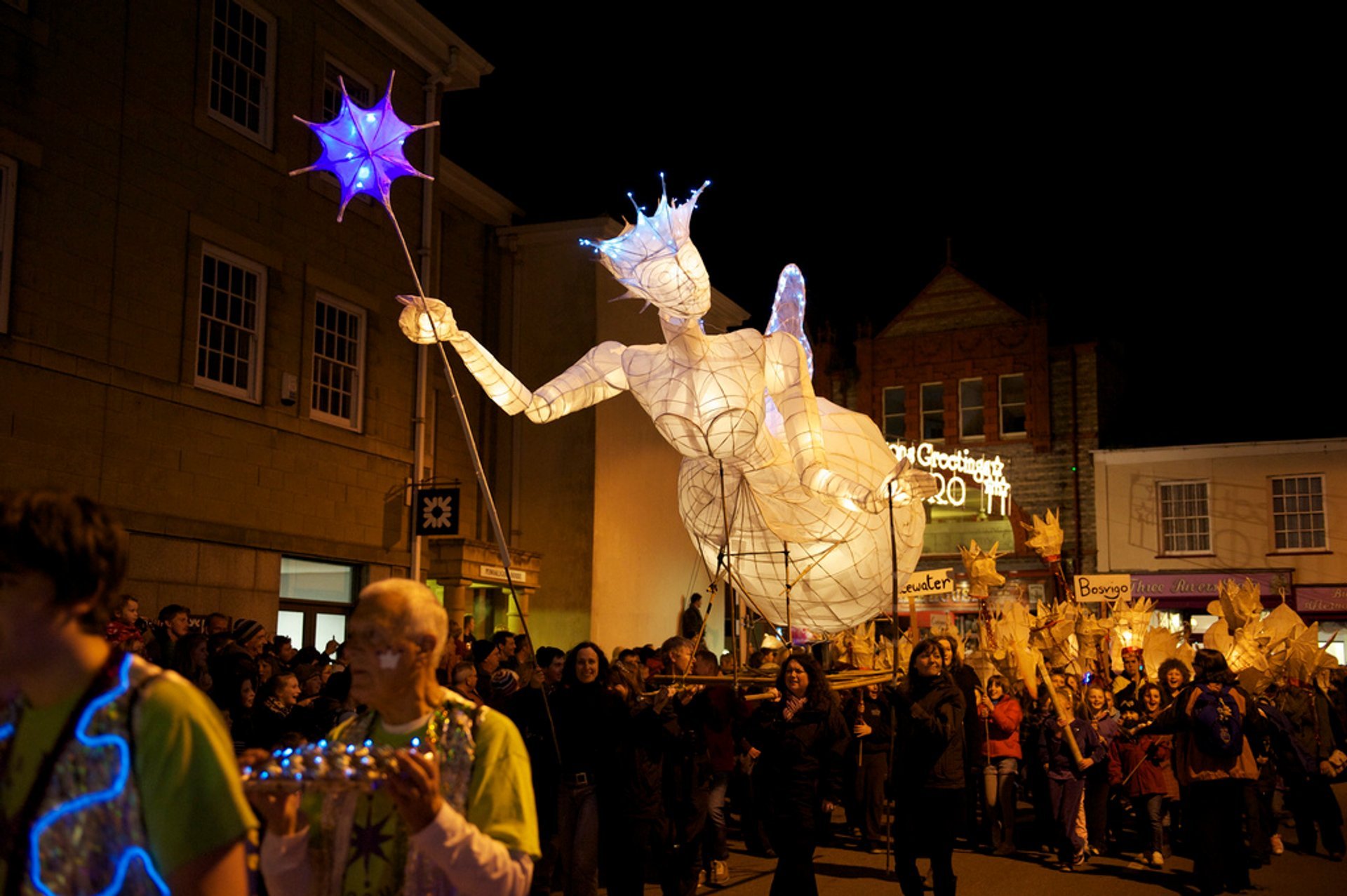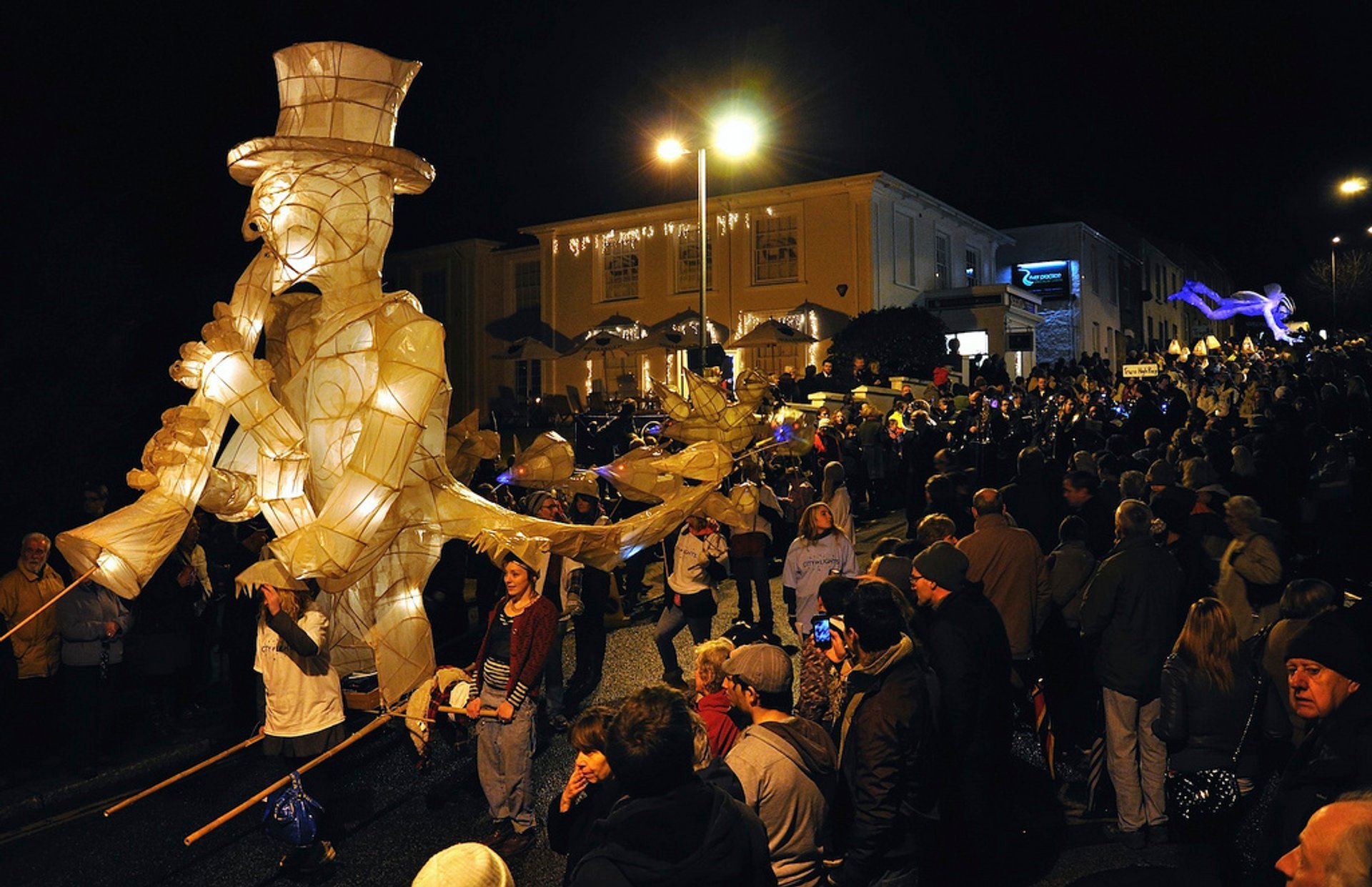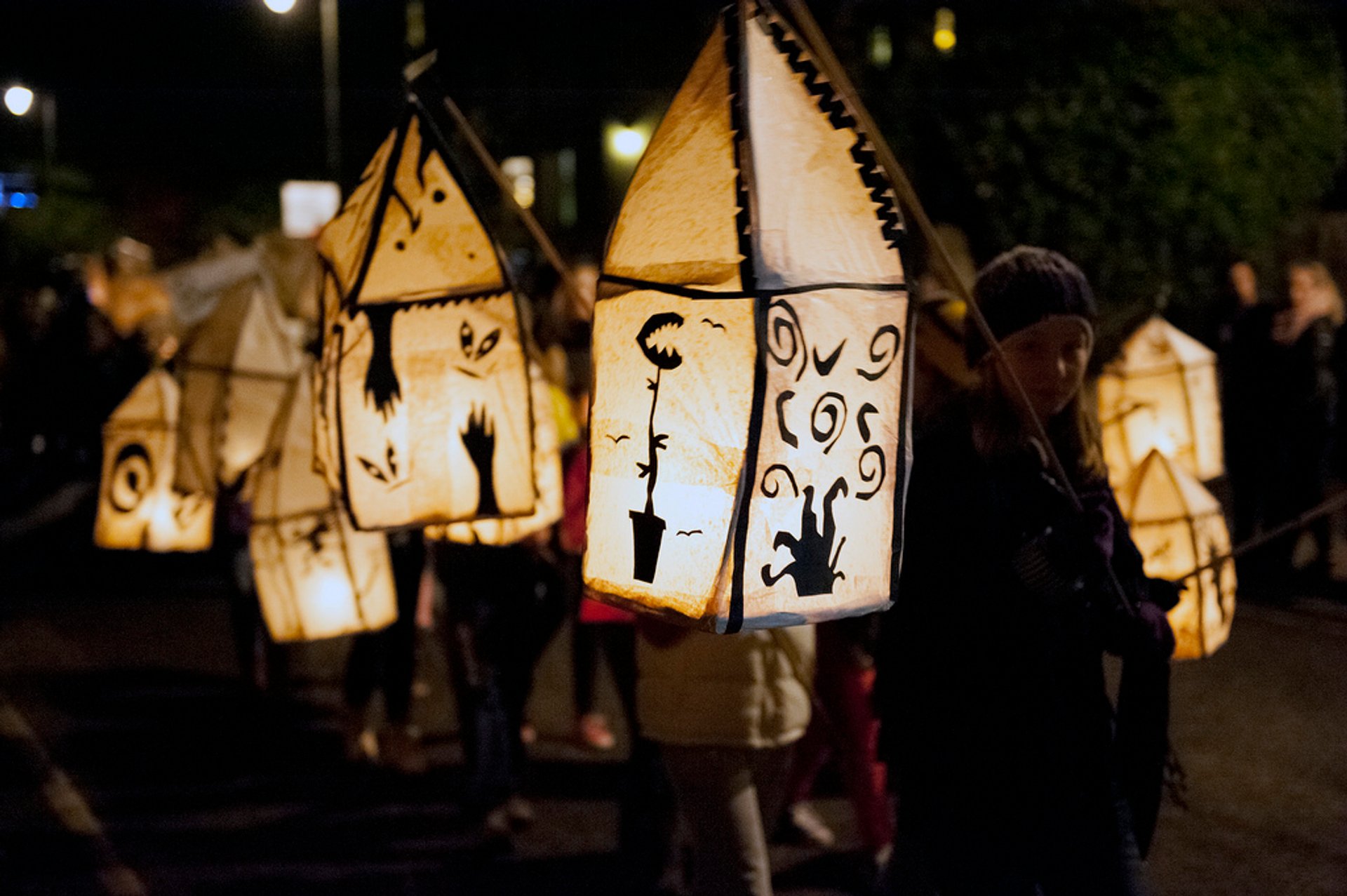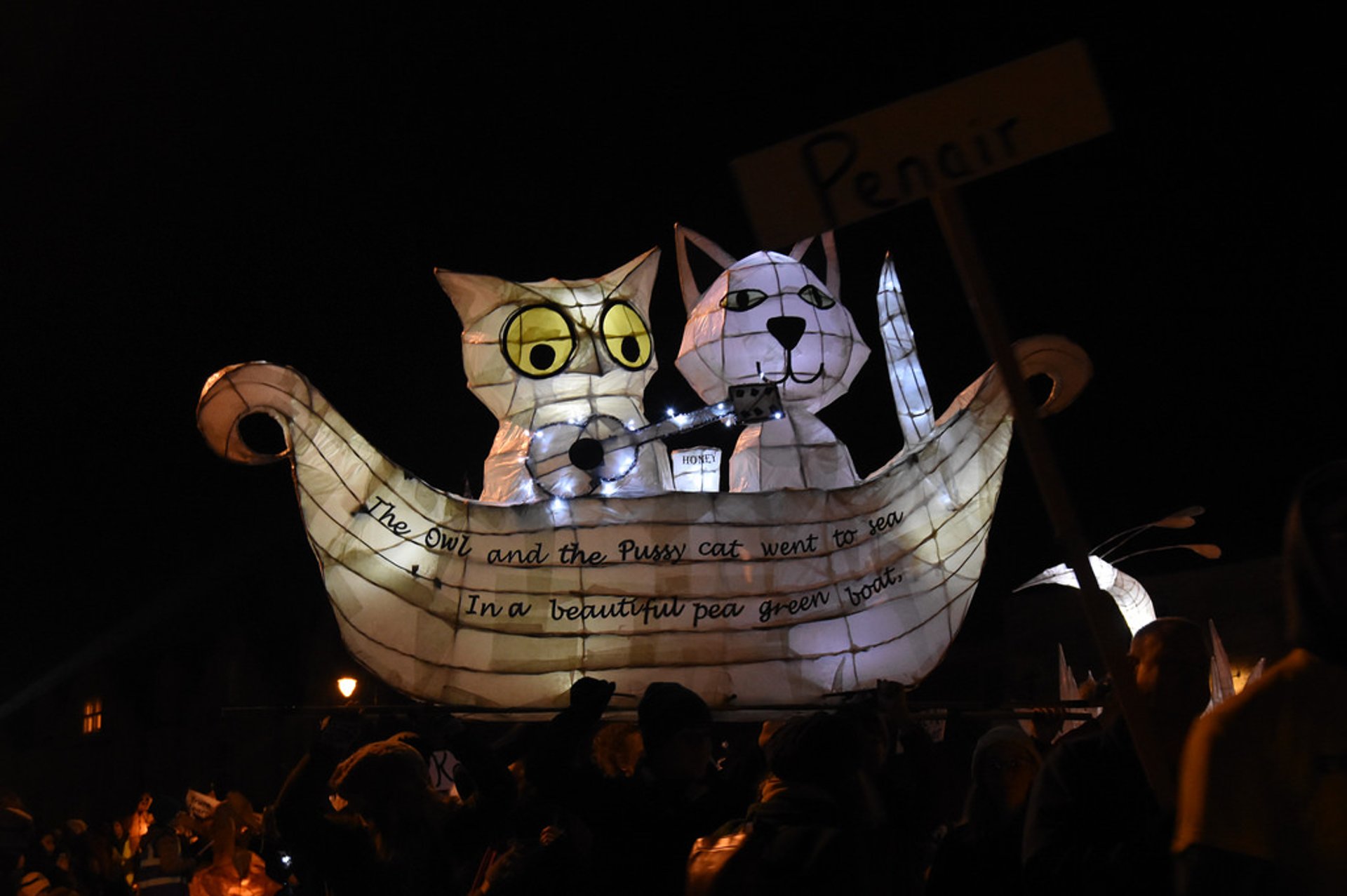 Truro City Of Lights, 2012
See accommodations nearby
Truro City of Lights is a major festival in the town of Truro in Cornwall. Every year it attracts about 30,000 people, who come to watch the warm glow of festive lights and the crowd being almost twice as big as the town's population. The festival celebrating winter, art, performance, and music is supported by the Truro City Council coordinated by a small local team that fundraises for it throughout the year.
The lantern parade starts at about 7 p.m. taking off from the Richard Lander Monument, down Lemon Street onto Boscawen Street, then along River Street. The procession also loops around Little Castle Street, passes Kenwyn Street and Victoria Square. It goes through Boscawen Street, Princes Street, and Green Street. The noisy and festive procession consisting of drummers, artists, musicians, and dancers finishes on Lemon Quay.
A dazzling procession carries giant handmade lanterns of various unusual shapes. They are carried by professional artists entertaining the crowds that line the streets. Smaller lanterns are carried by Cornish school pupils and local residents. The parade gets a new theme every year. It is accompanied by music and dance from brass bands and samba groups. Outdoor music and theatre performances are held at various locations throughout the town.
Find hotels and airbnbs near Truro City of Lights (Map)