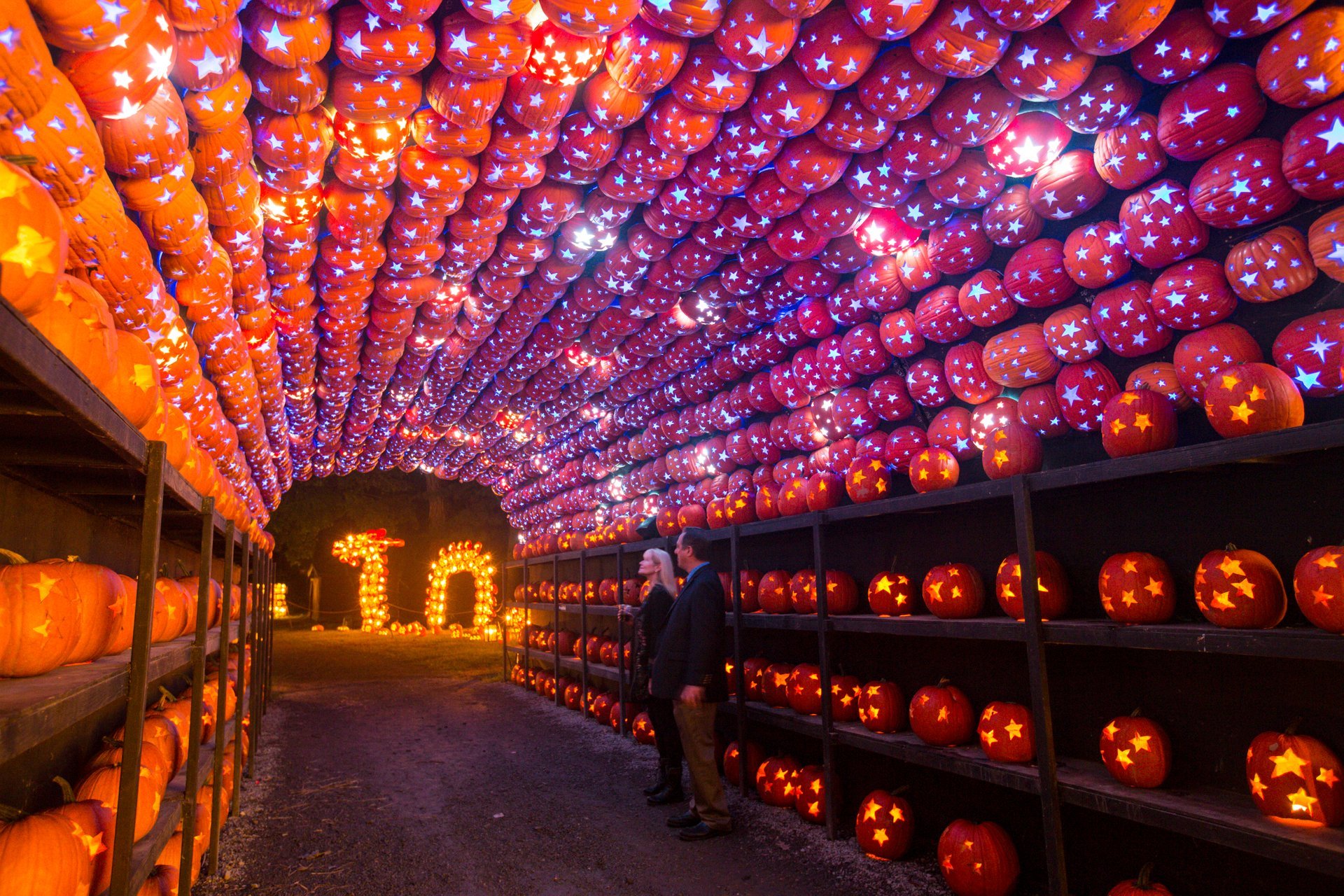 The highly popular Great Jack O'Lantern Blaze takes place in the evenings from late September through November at Van Cortlandt Manor (525 South Riverside Avenue) in Croton-on-Hudson, NY, about an hour drive from NYC. One of the best Halloween events in New York features over 7,000 hand-carved pumpkin lanterns that look impressive against the stunning backdrop of the 18th-century Van Cortlandt Manor and landscape dominated by the Hudson River.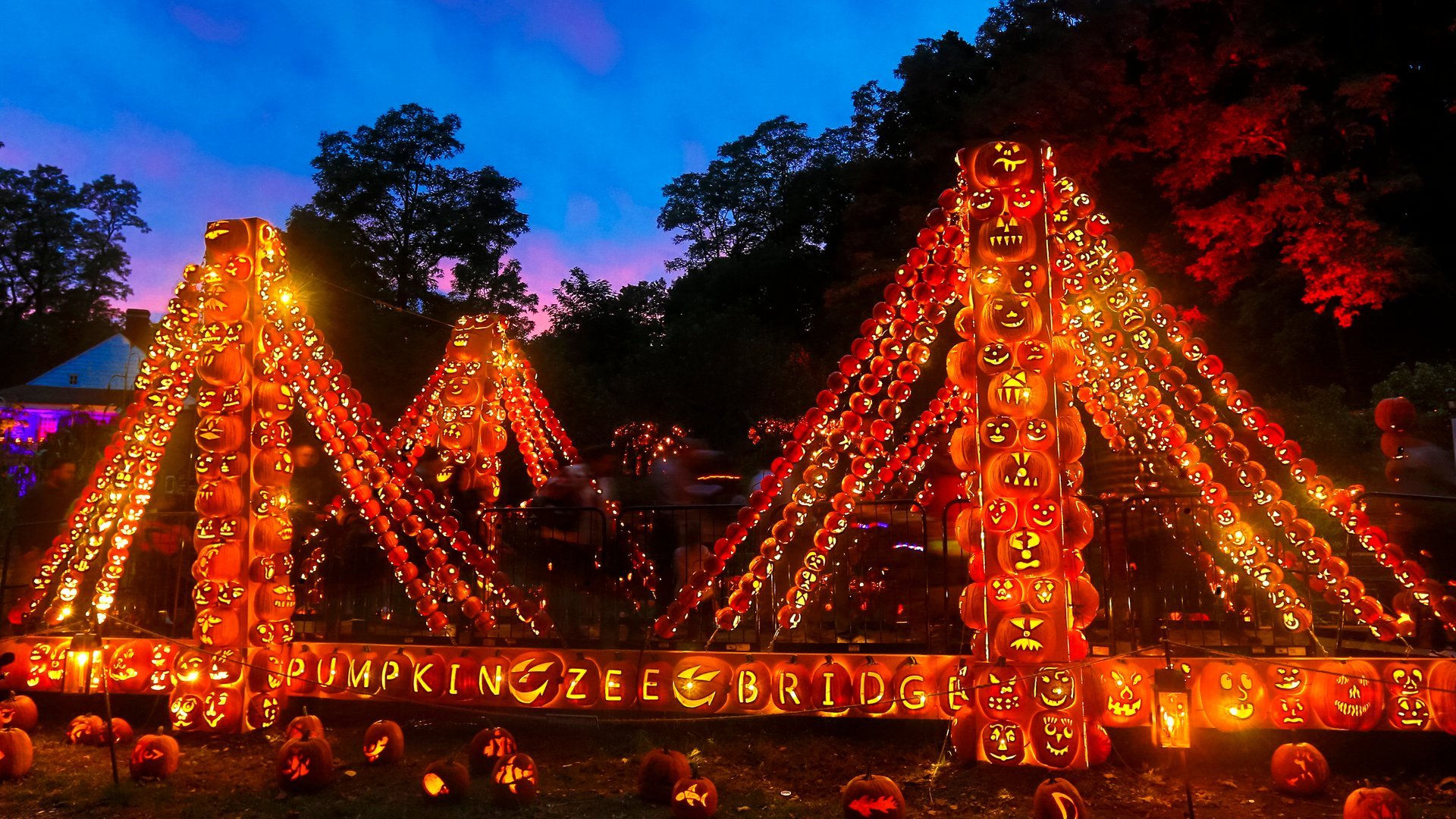 Get some shivers down your spine when walking through the Pumpkin Promenade and across the Pumpkin Zee Bridge. The main highlight of the event is jack o'lantern Statue of Liberty illuminating the night sky. Children would love to watch a twirling Pumpkin Carousel.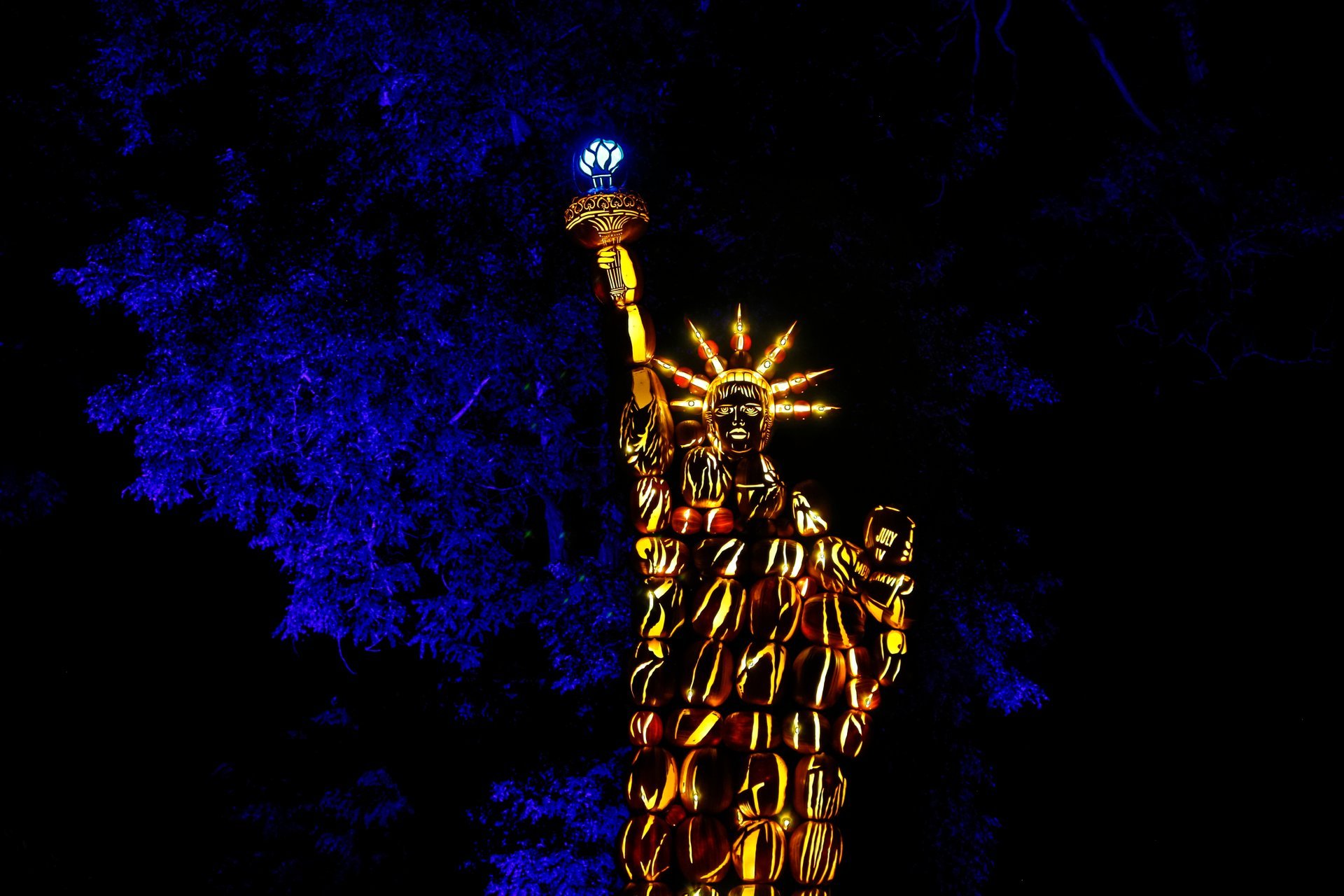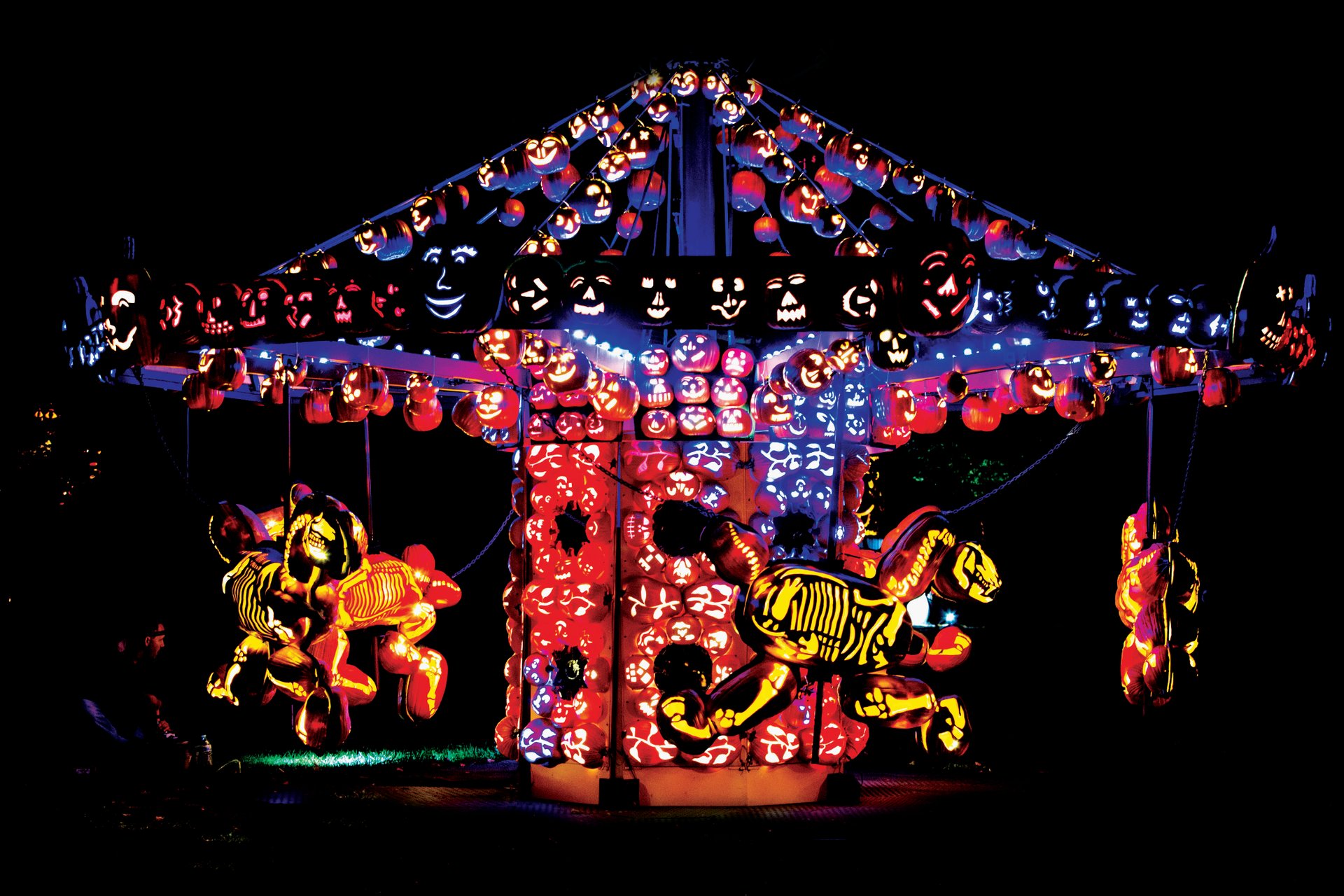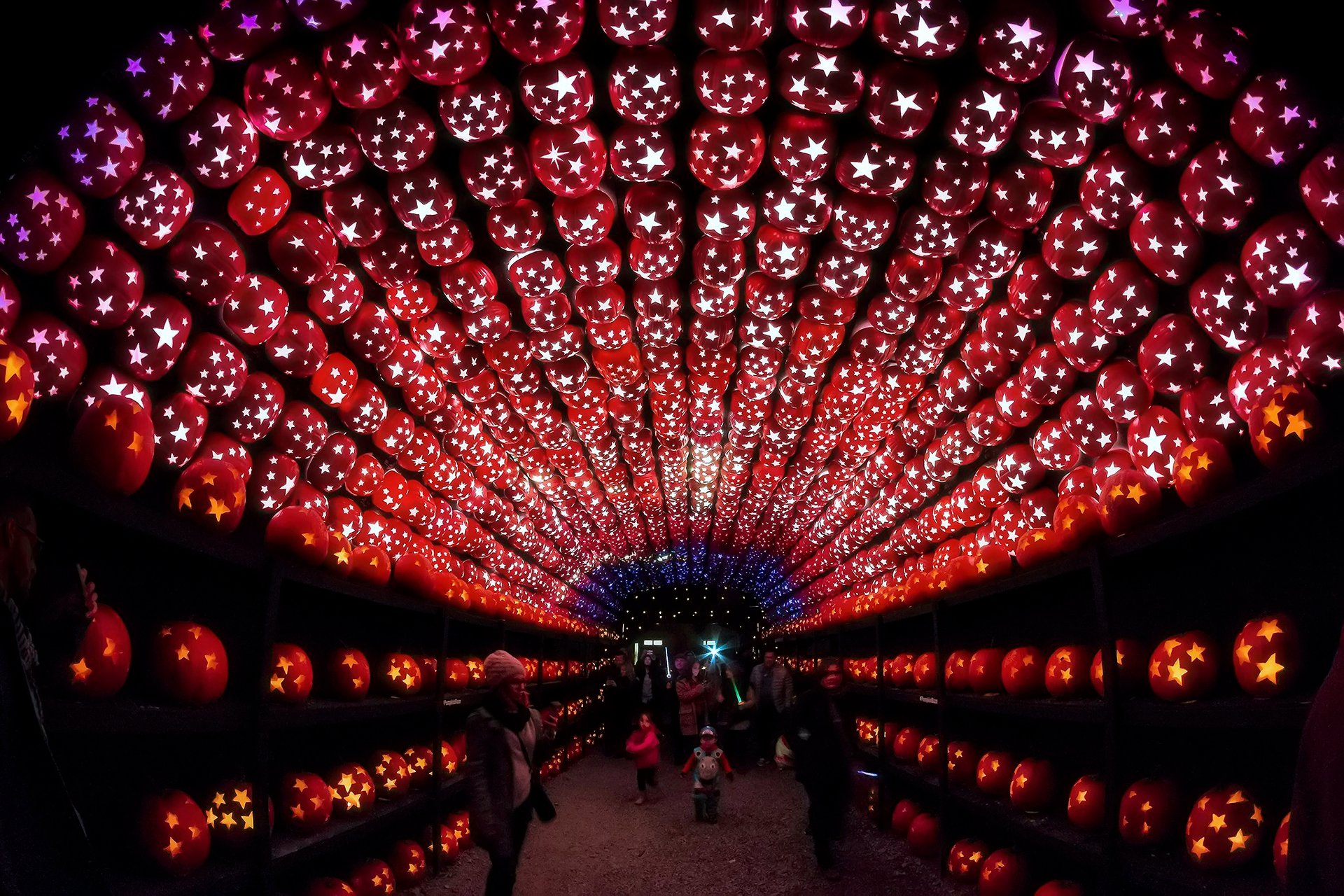 All lanterns are designed and hand-carved by the local team of artisans. Visitors can also visit a medieval castle and listen to a flock of jack o'lantern owls, wonder at swimming aquatic creatures and a giant Sea Serpent, and visit the Pumpkin Planetarium.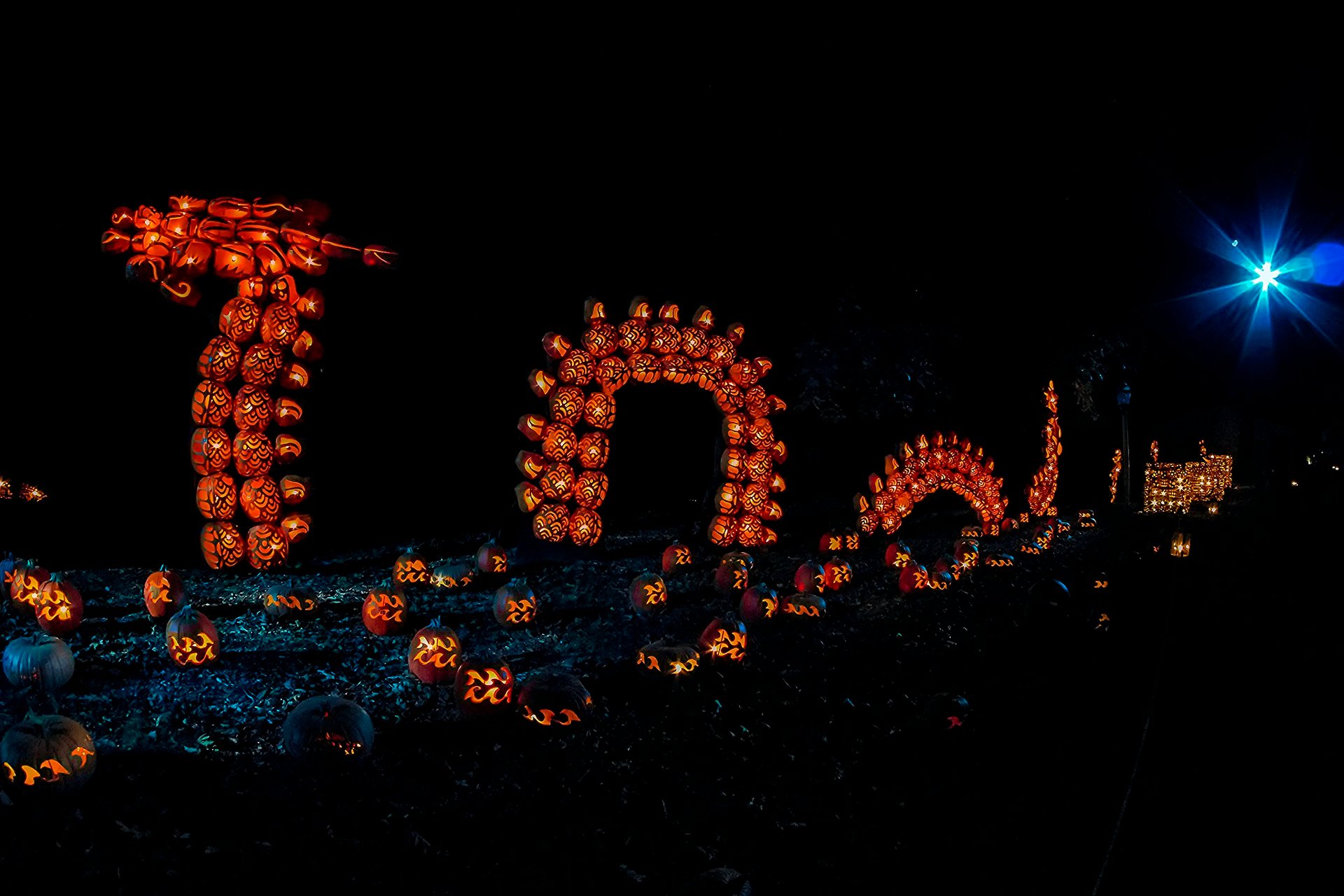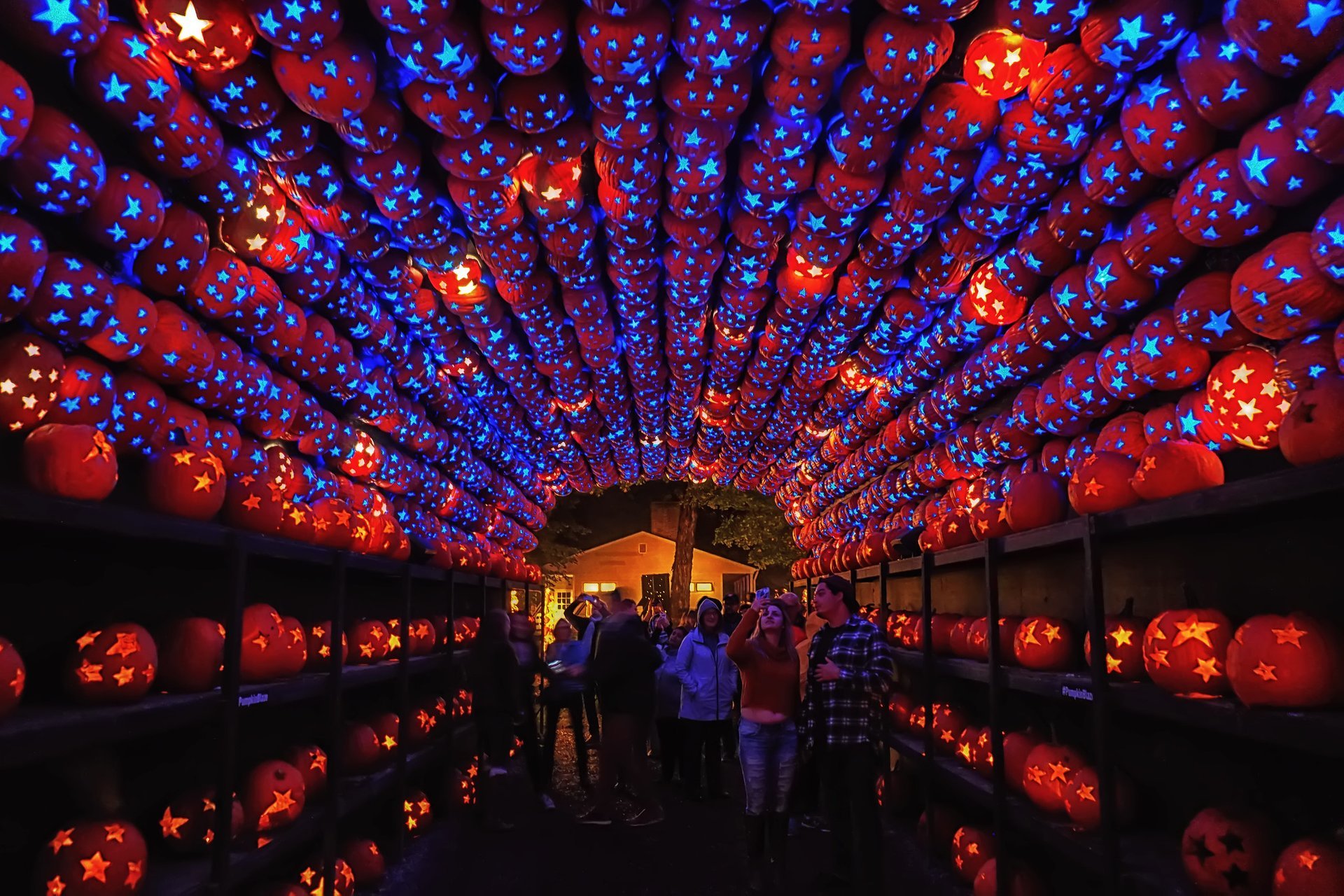 Admission to Great Jack O'Lantern Blaze is $22 for adults and $16 for children on weekdays and $27 and $20 Fridays and Saturdays correspondingly.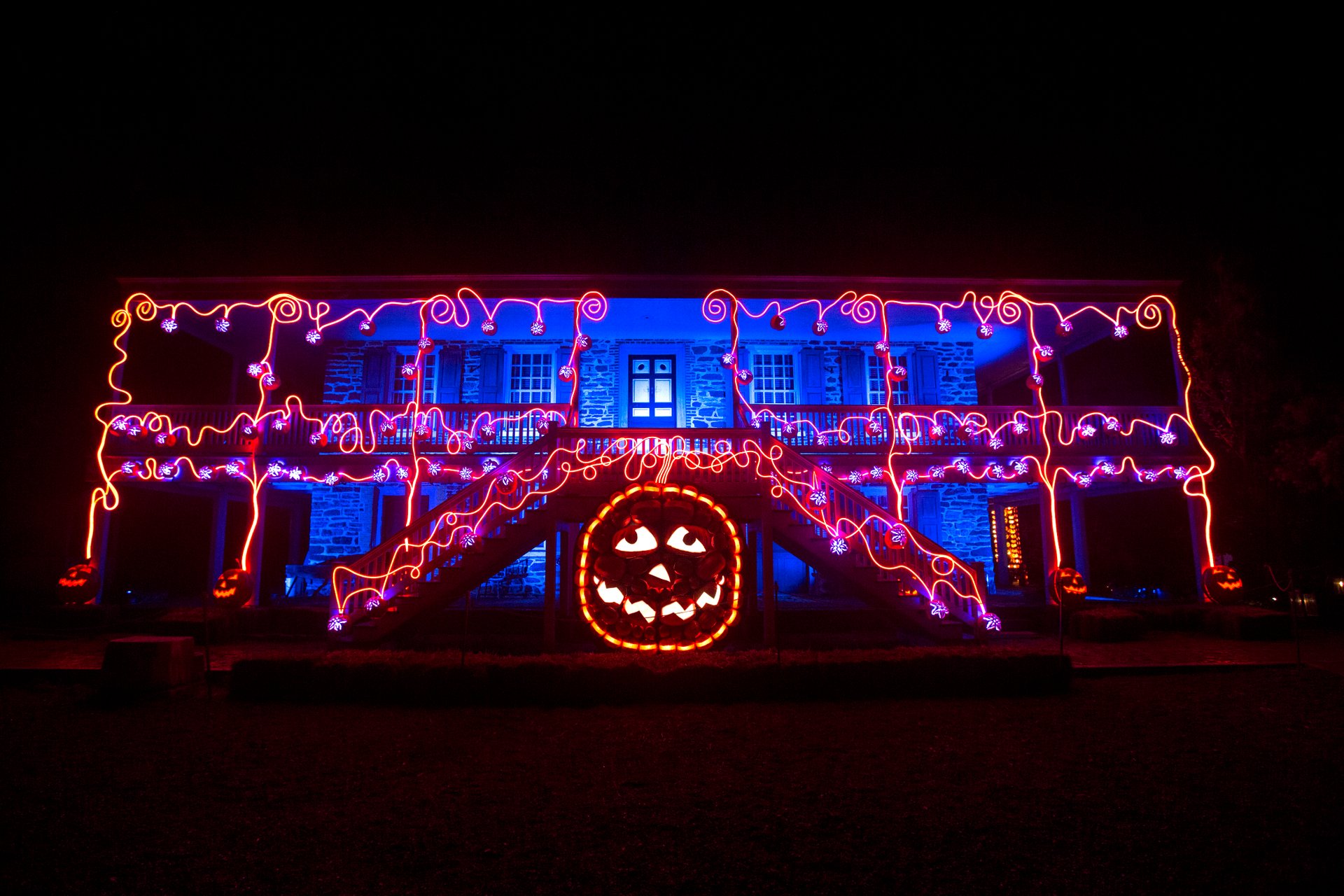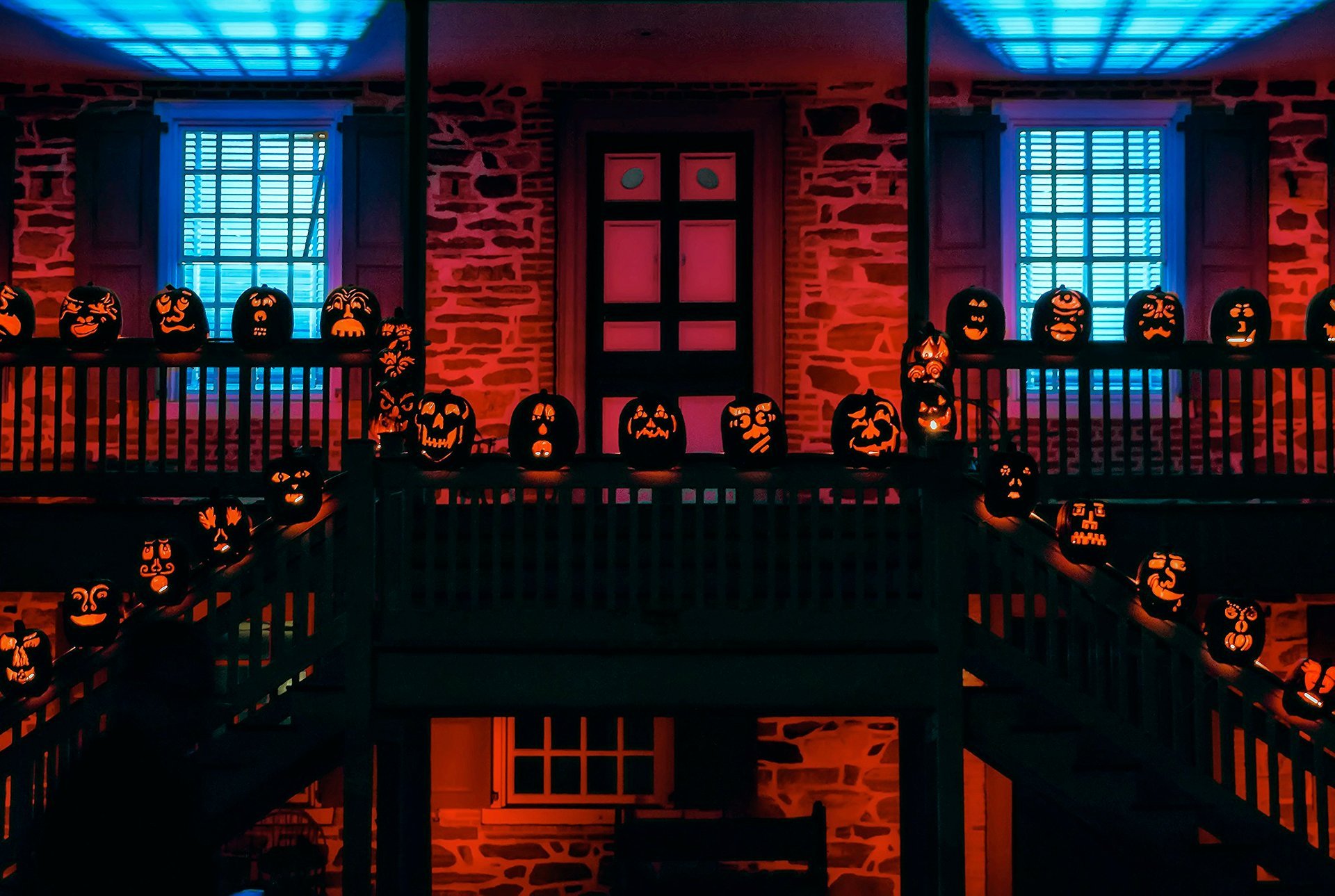 More than 1,000 volunteers help create the display that benefits the programs of Historic Hudson Valley, a non-profit education organization.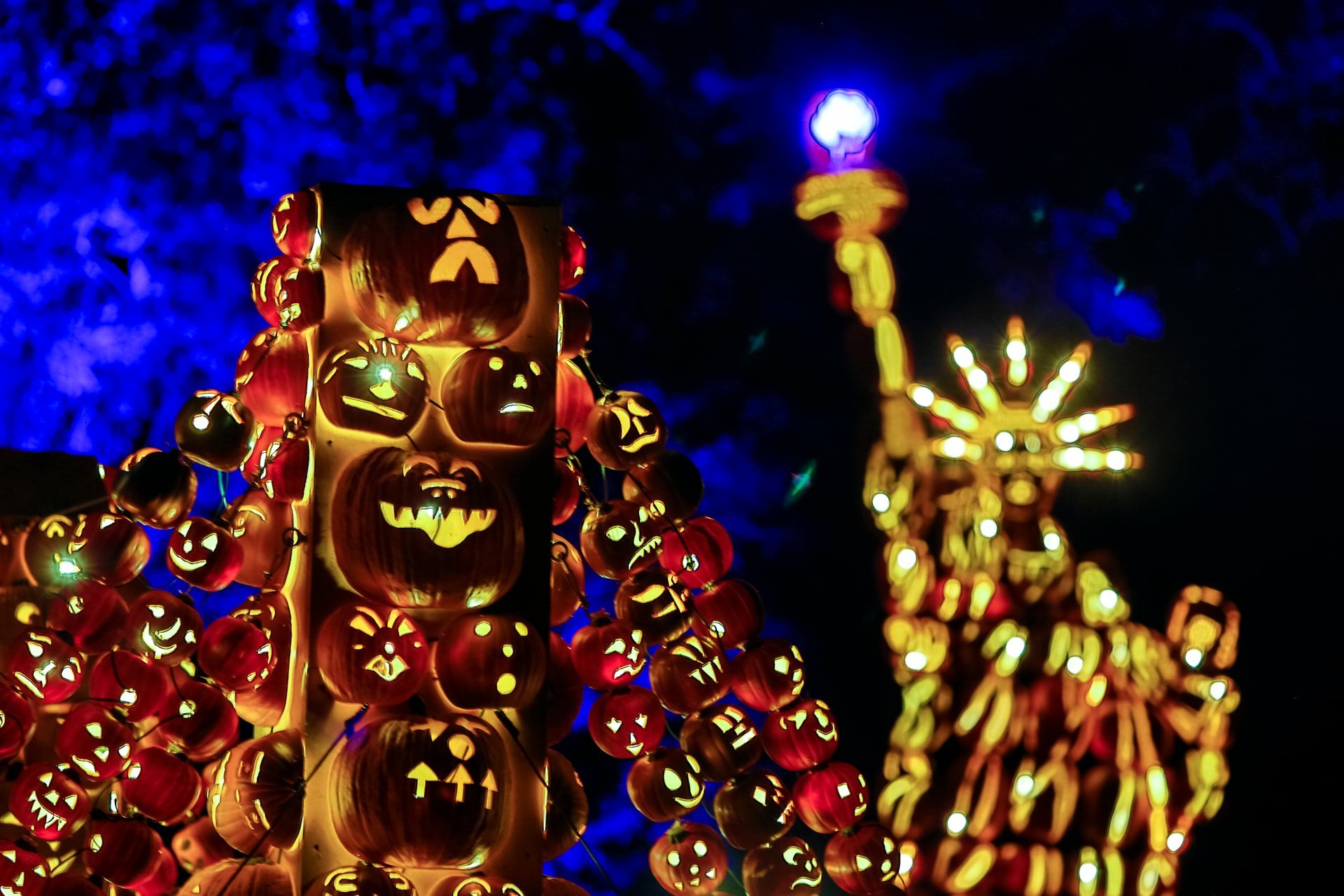 Great Jack O'Lantern Blaze Featured in