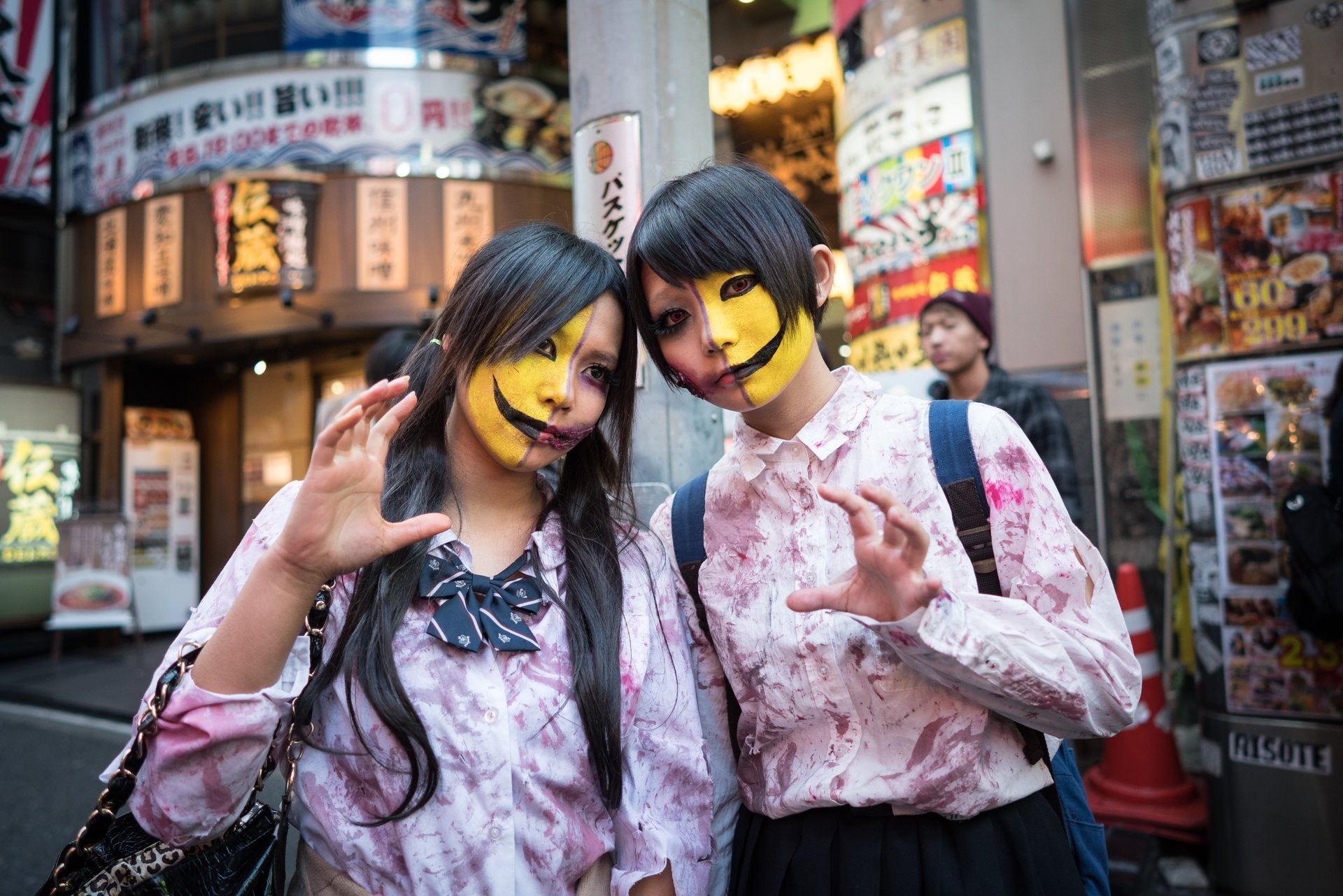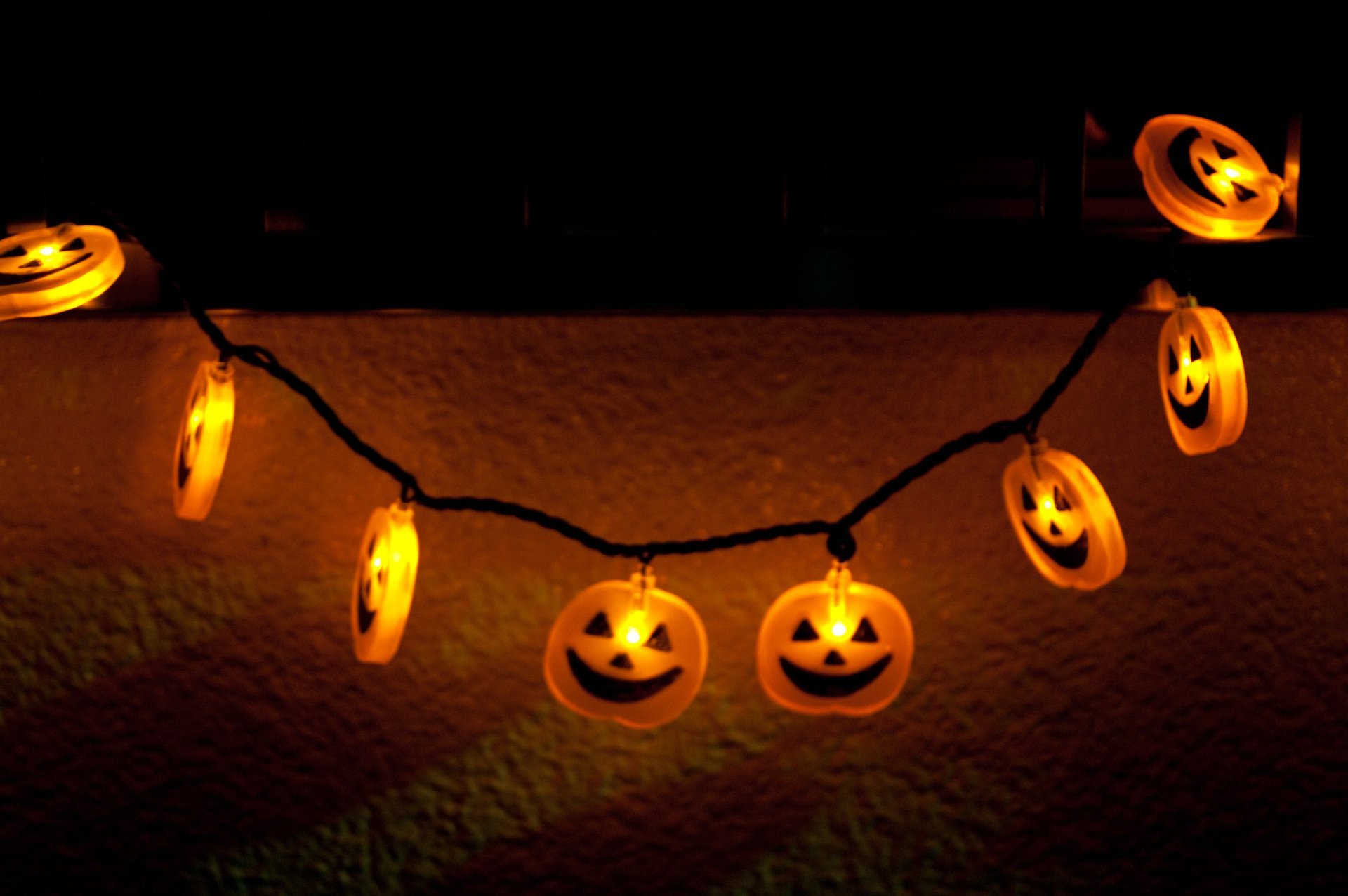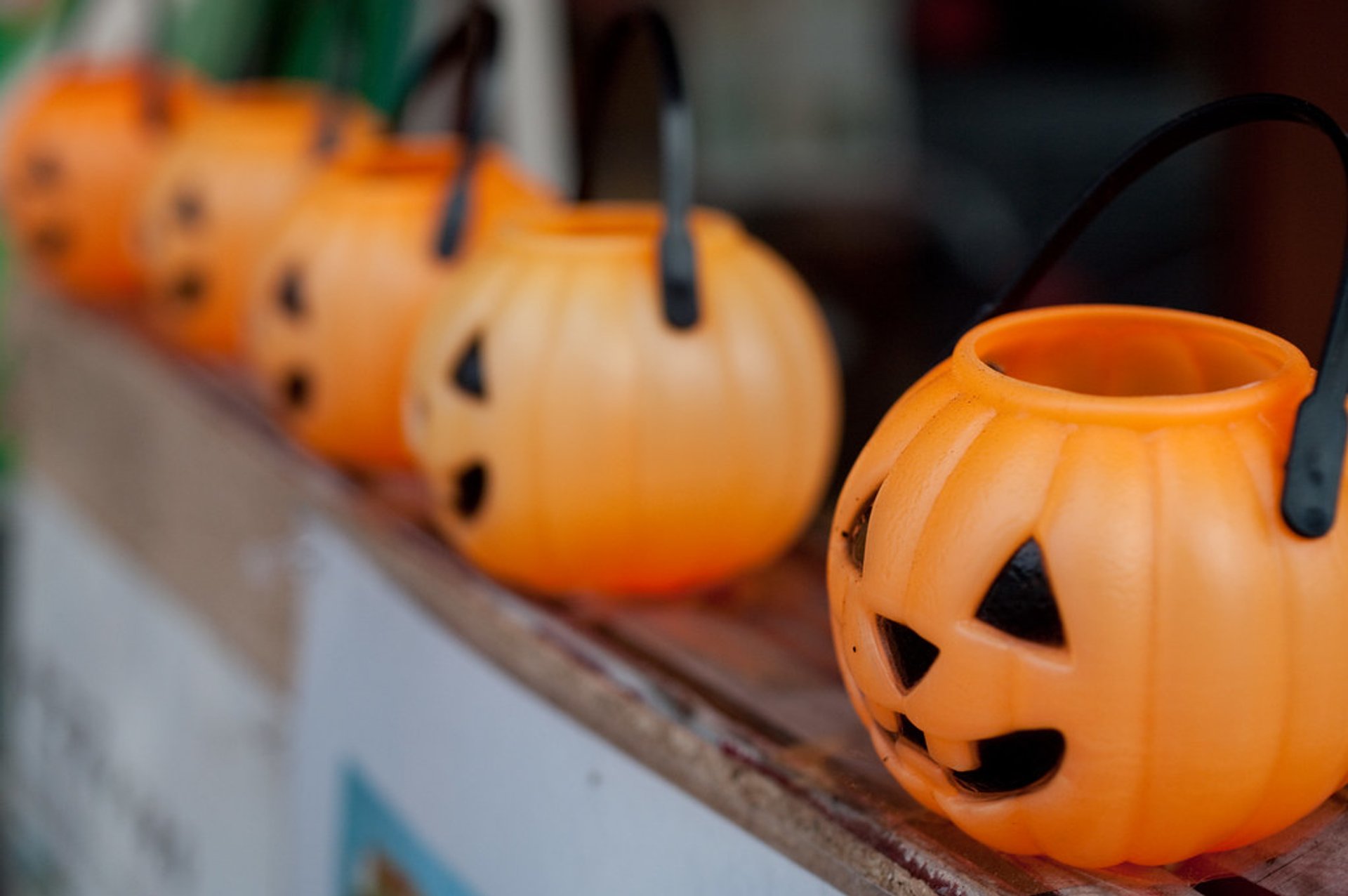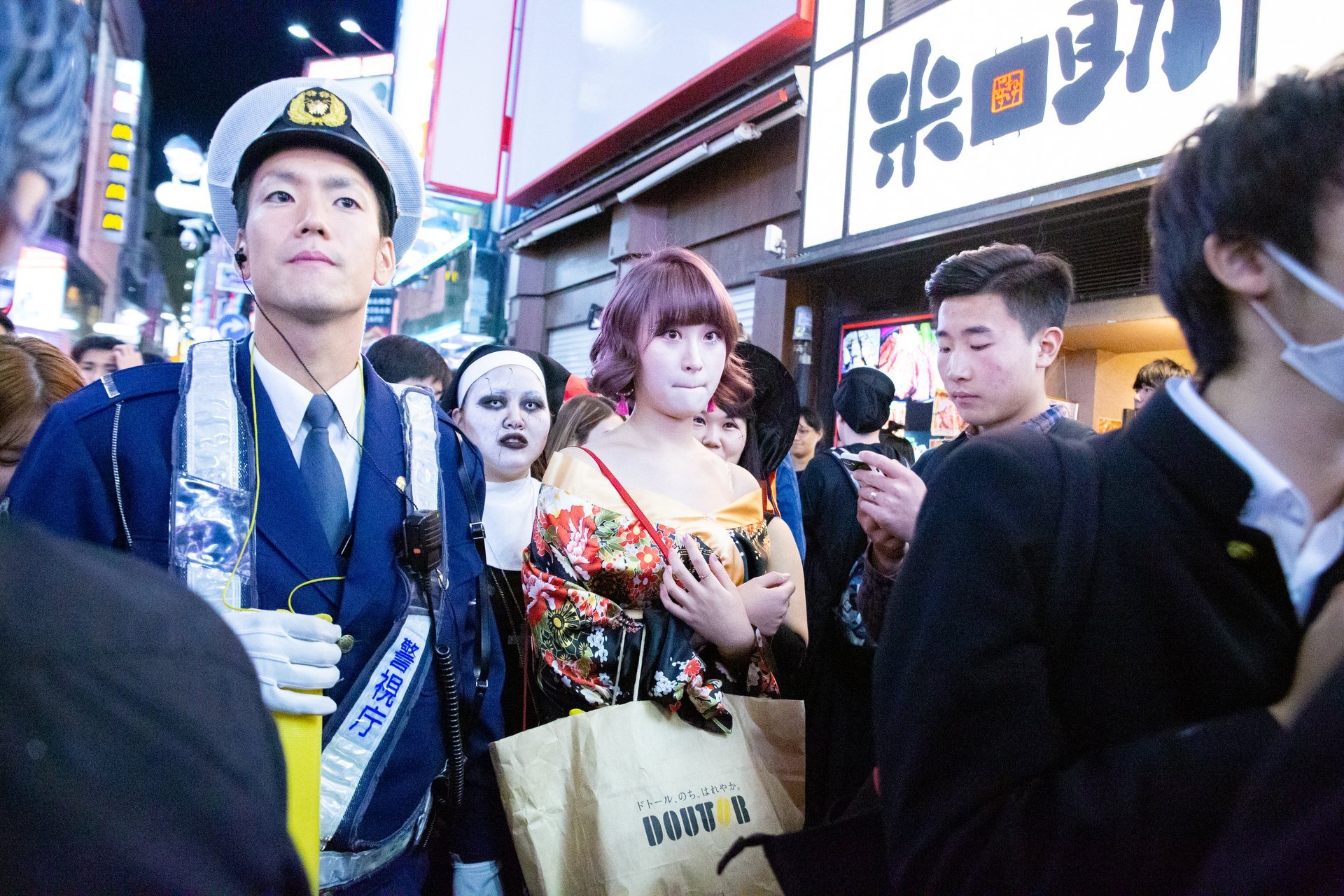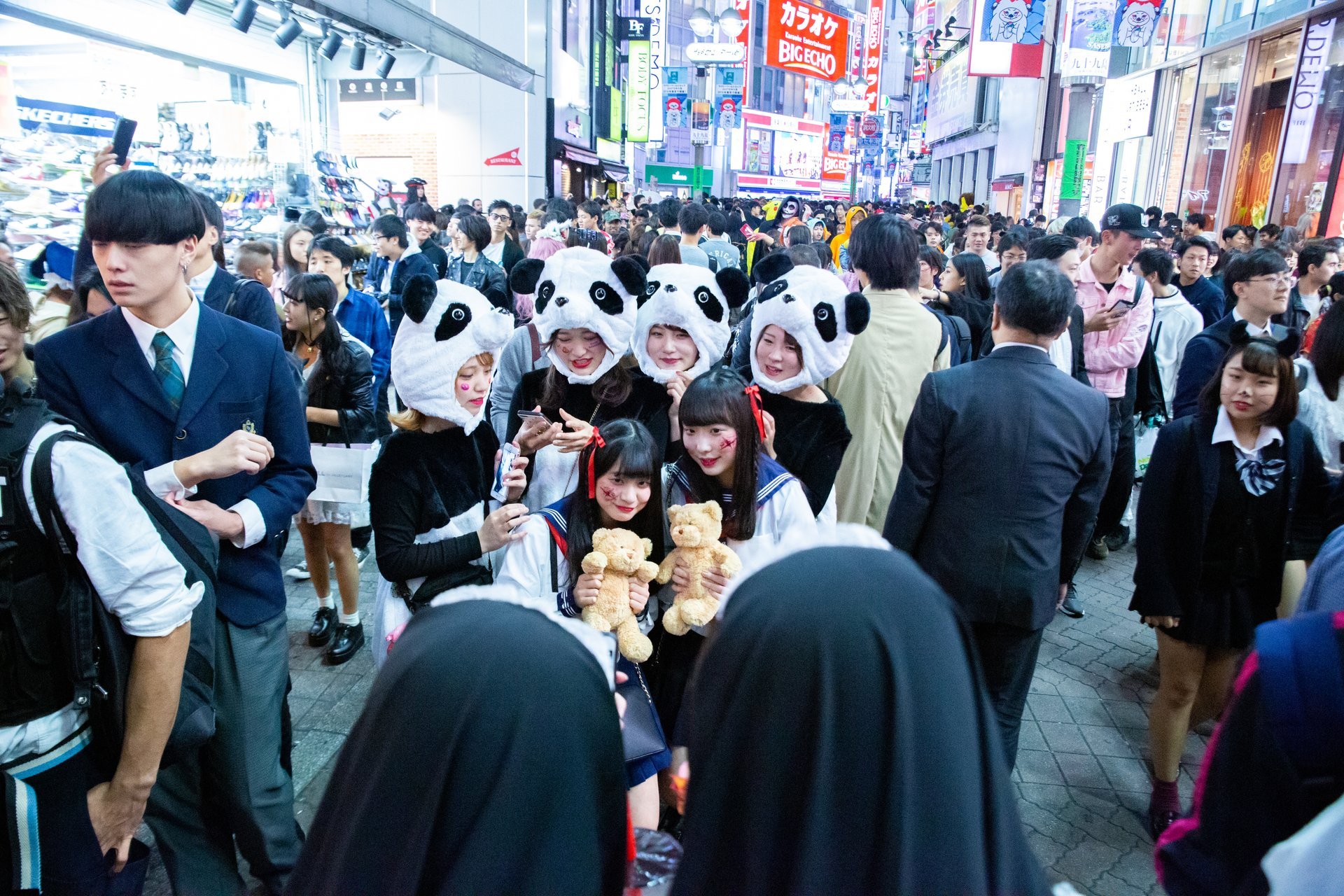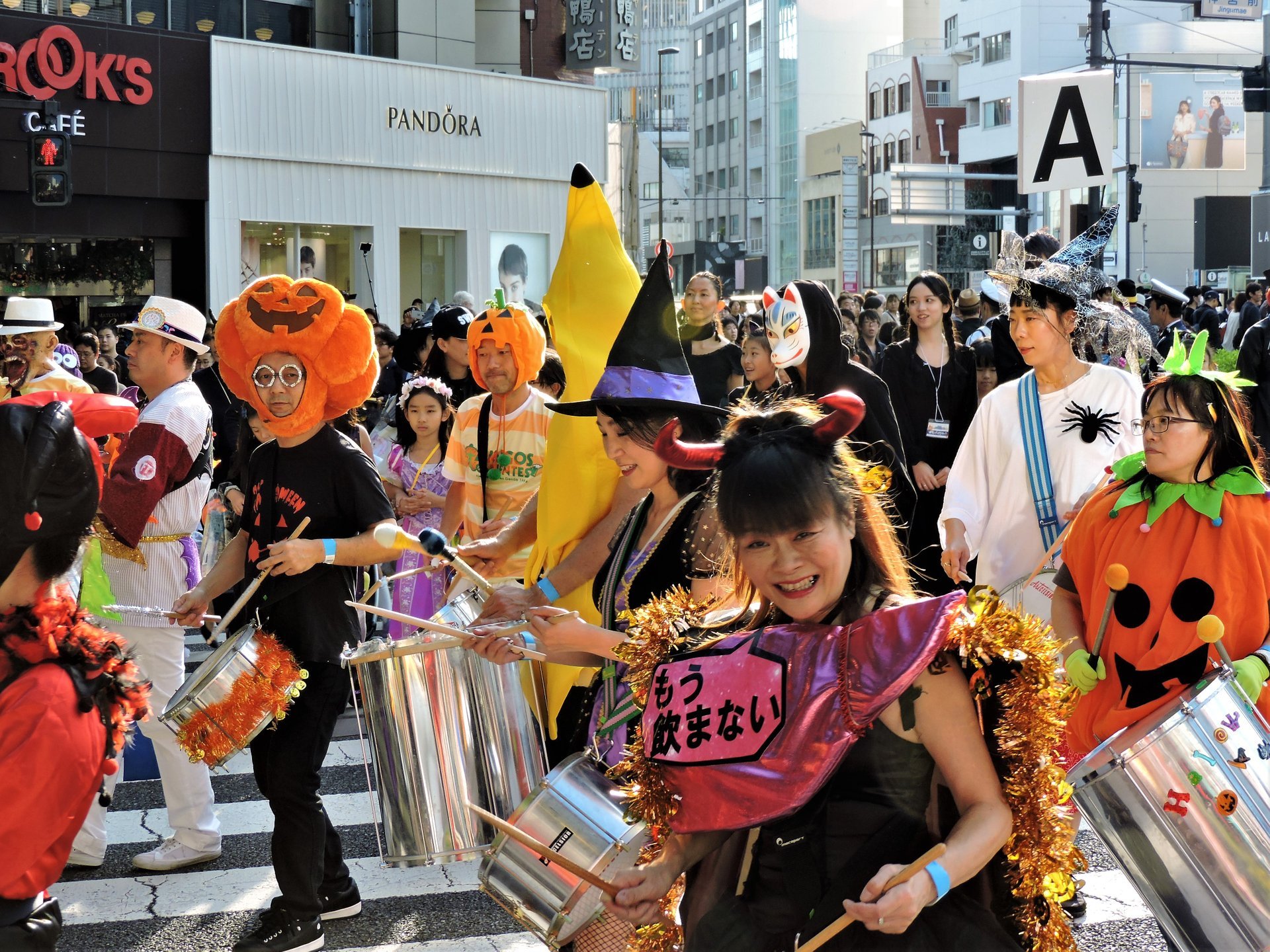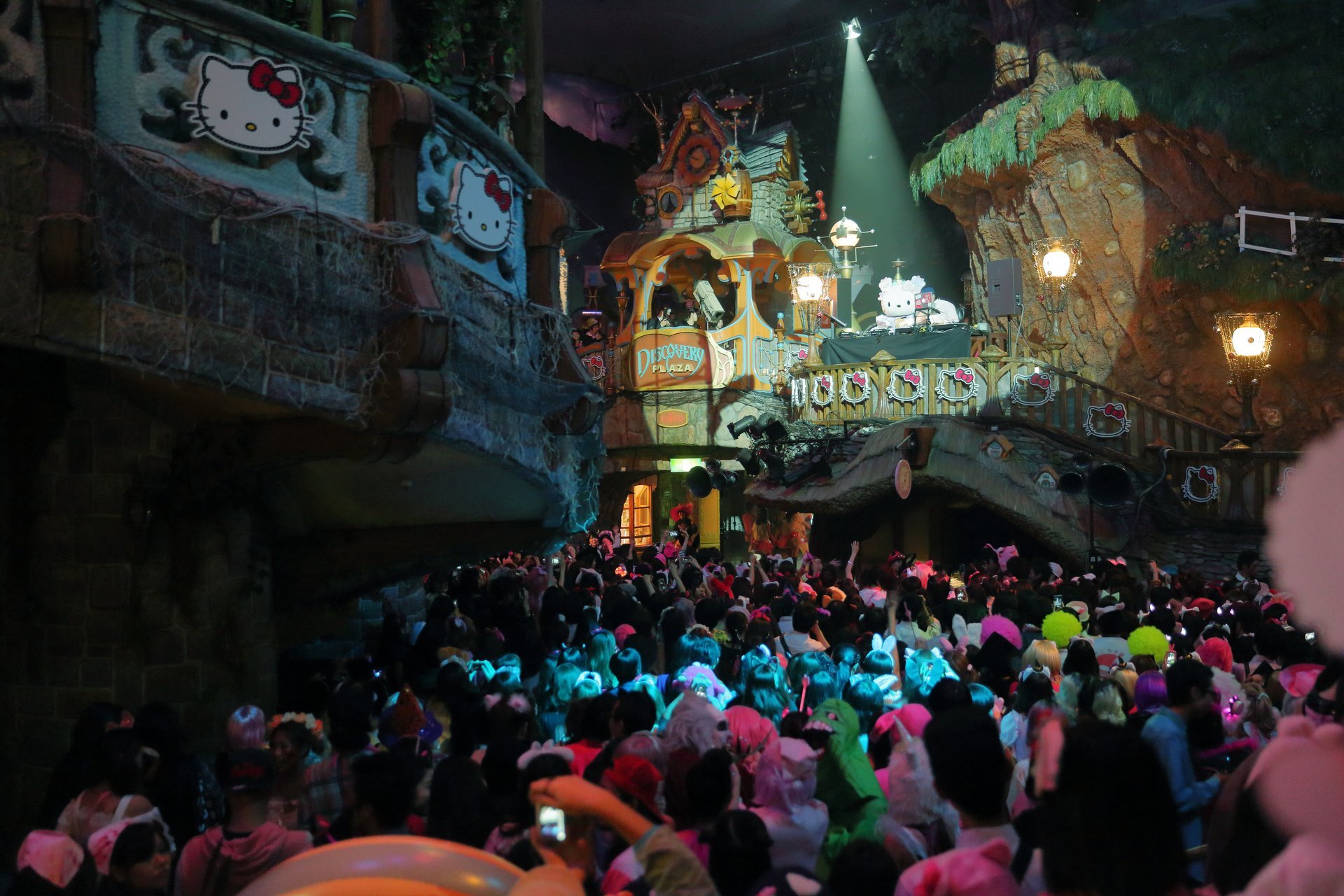 The Japanese love to dress up and adore spooky mystic stories. No wonder Halloween has become quite successful in Japan after appearing in the early 2000s. Tokyo, Osaka, and Kanagawa prefectures now host Halloween-themed activities: street parties, parades, bar crawls, flash mobs, and zombie runs. Cosplay remains the main focus of the holiday in Japan. Meanwhile, trick-or-treating and haunted houses are uncommon. In Japan, Halloween is also more of an adult holiday than children's.
Halloween Trains
Halloween Trains is one exclusively Japanese phenomenon. If you happen to ride a train in Japan in late October, you'll be amazed how usually quiet and clean space transforms into a giant party wagon. The tradition was started in the 1990s by a group of American ex-pats, who were frequently throwing Halloween parties on the trains. Today, trains remain one of the trendiest places to celebrate. There are websites where you can sign up for the special fun ride.
Halloween street parties
One of the largest Halloween parties in Japan takes place at Triangle park (or Sankaku Koen) in Shinsaibashi, Osaka, on the last Saturday of October. Thousands of people show up in the most amazing costumes. This event is entirely spontaneous and not organized. Other famous street parties take place at Roppongi Hills and in the Shibuya area of Tokyo. This party goes on until morning. You can read more about Tokyo's Halloween celebrations here.
Halloween costumes
The Japanese fully embrace the idea to dress up in crazy Halloween outfits. Some costumes are super cute, and others are very creative or terrifying. Japanese anime and manga characters are the most popular themes for costumes. But traditional monsters, vampires, and ghouls would also work for a Japanese Halloween. People also dress up as their favorite characters from computer games, TV shows, and films such as Pikachu and Mario. Many people make their costumes themselves; others buy them at Don Quijote, Daiso, and other specialty stores.
Halloween events at theme parks
Japanese theme parks were pioneers in Halloween celebrations in Japan and they are still among the top places to visit during Halloween. Tokyo Disneyland ran the first official Halloween festival in Japan and still enjoys huge popularity. Its main highlight is the huge parade featuring over 100 floats. The park's main characters are ghosts and goblins haunting the park after dark. In late September and early November, Universal Studios Japan in Osaka hosts famous Halloween events, such as 'Halloween Horror Nights' with haunted houses and unique Halloween-themed movie rides. Sanrio Puroland also has a ghoul hunt at night and themed parties during October.
For the tickets and latest updates, please check with the official websites (see External Resources below.) Also, take a look at the map suggesting the best accommodations nearby.
Find hotels and airbnbs near Halloween (Map)