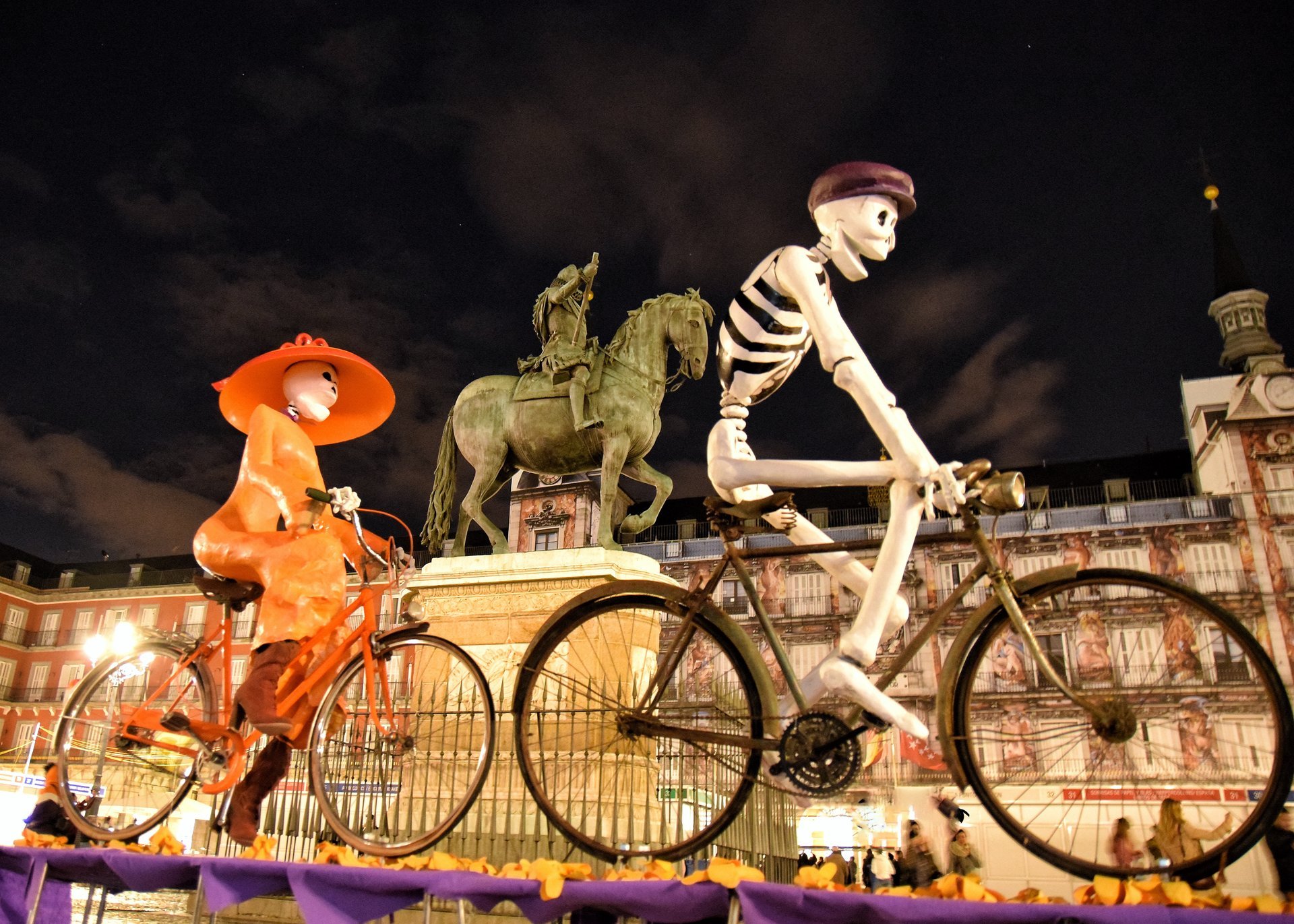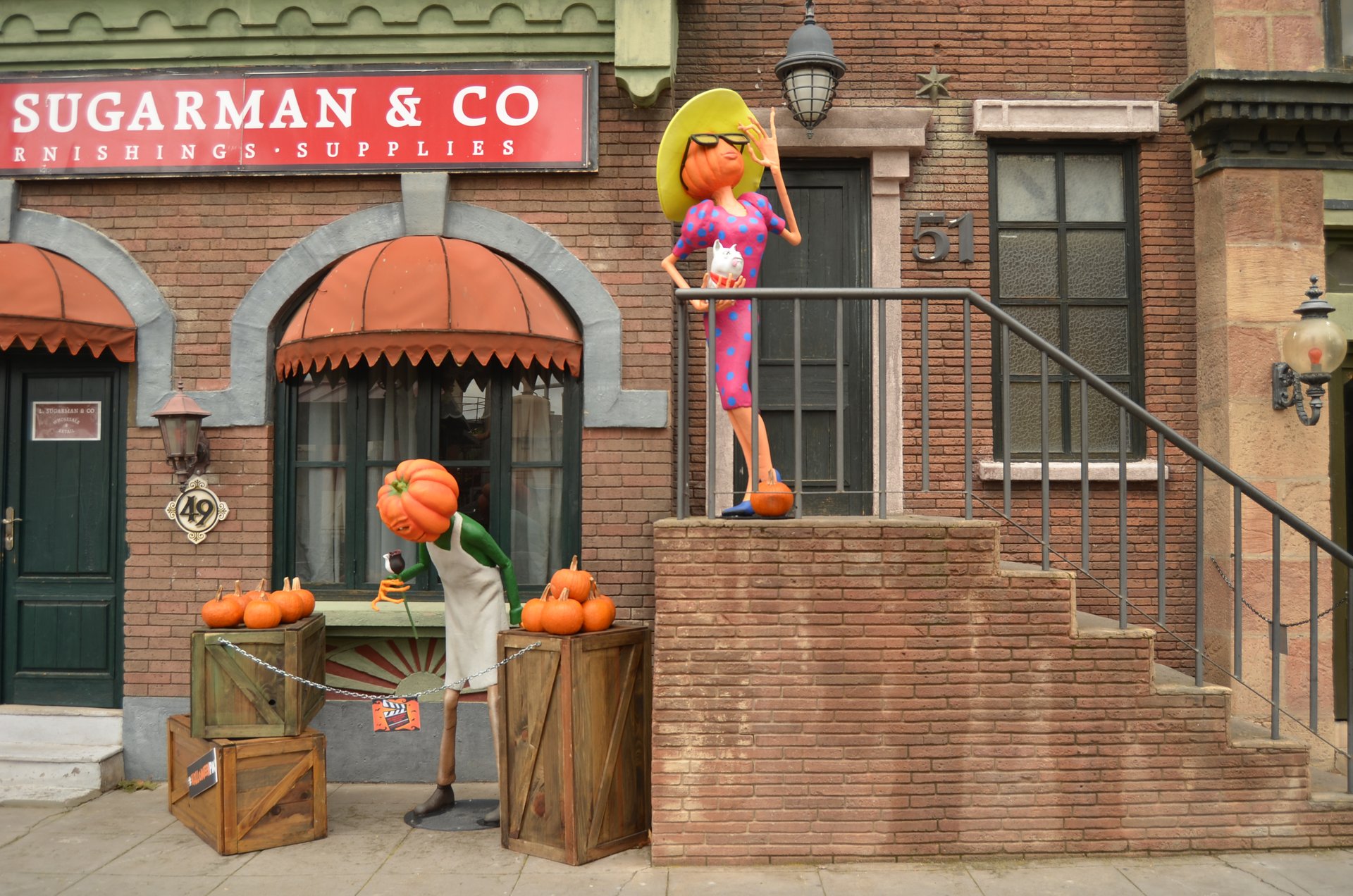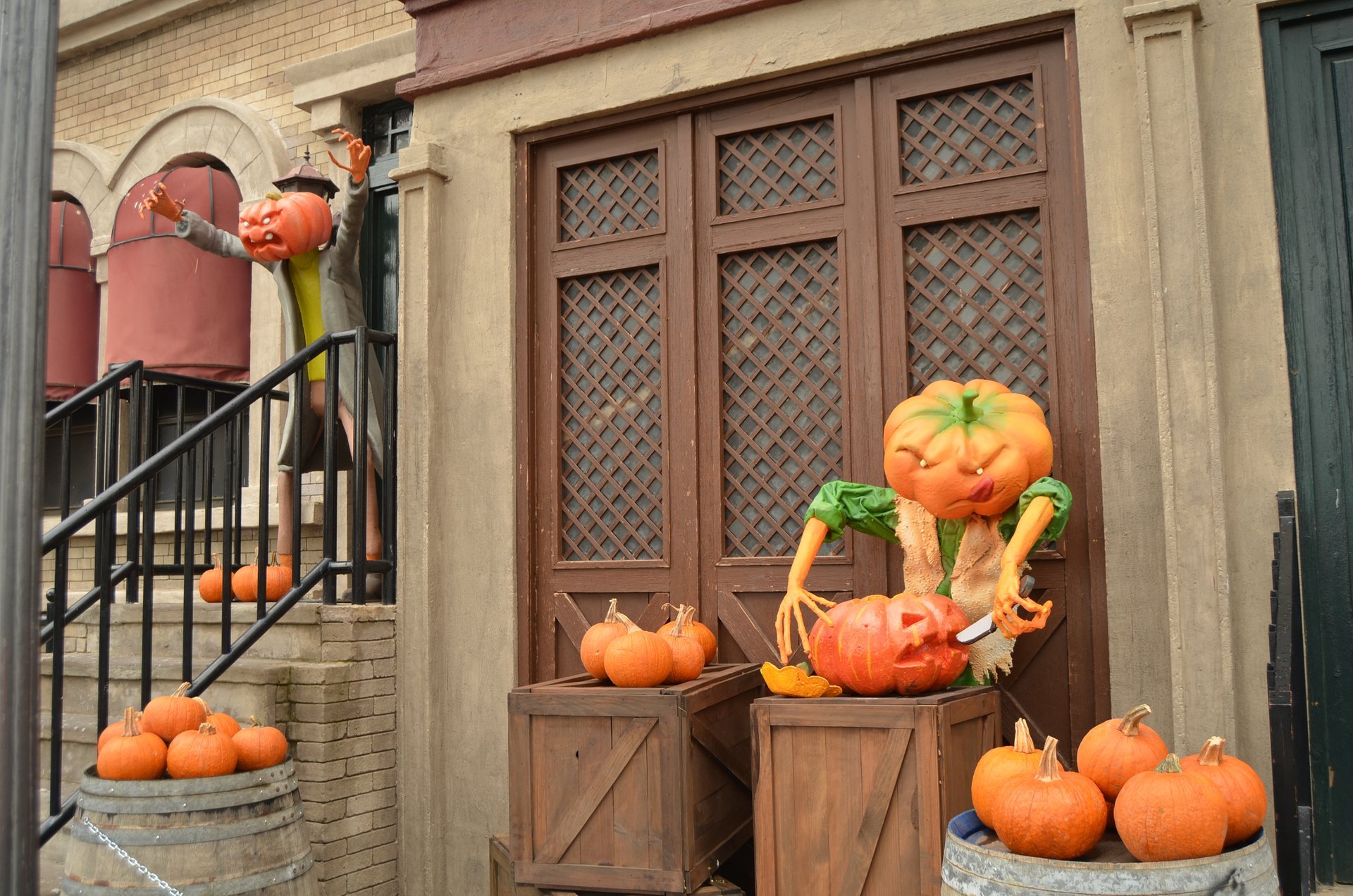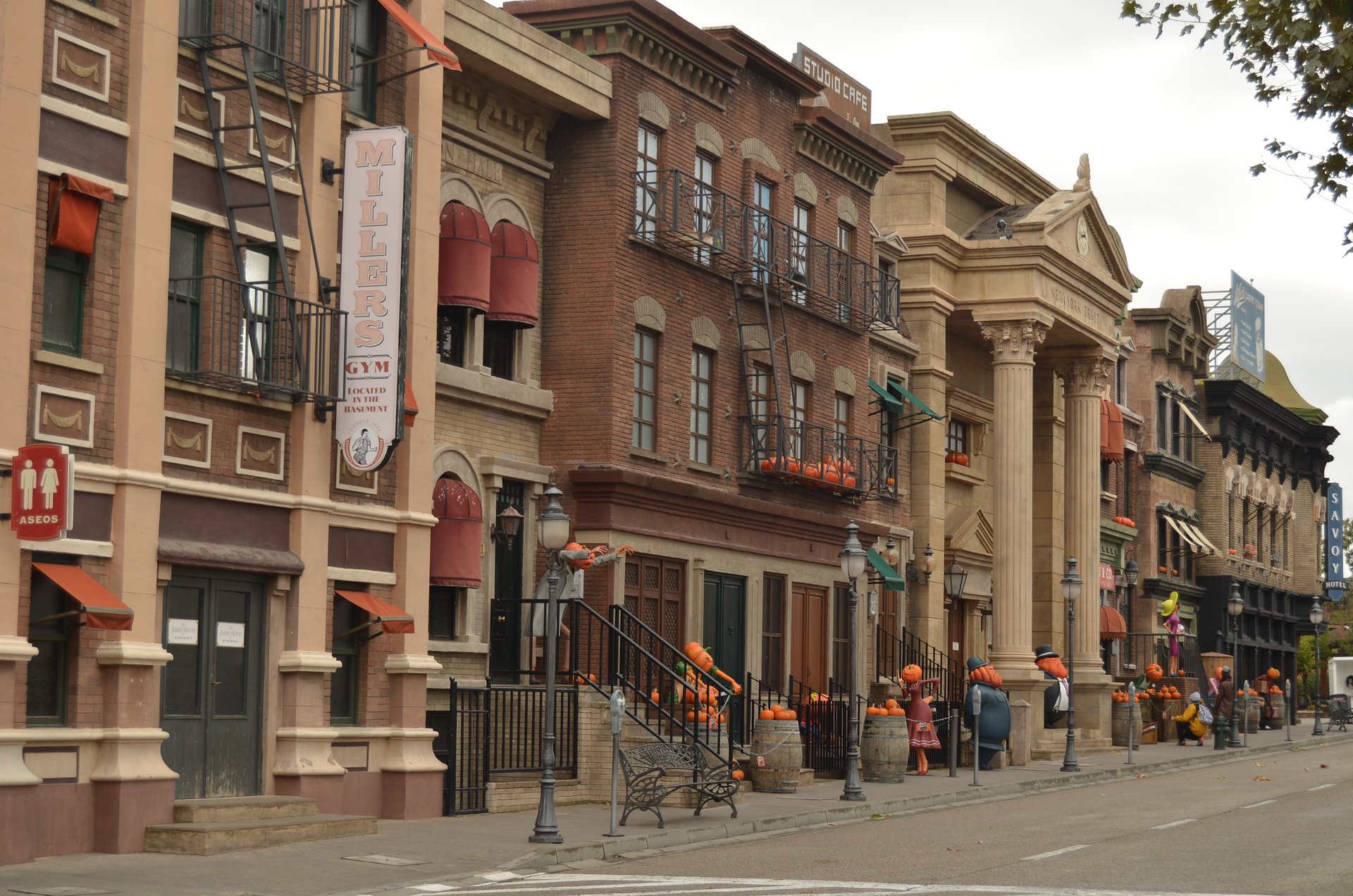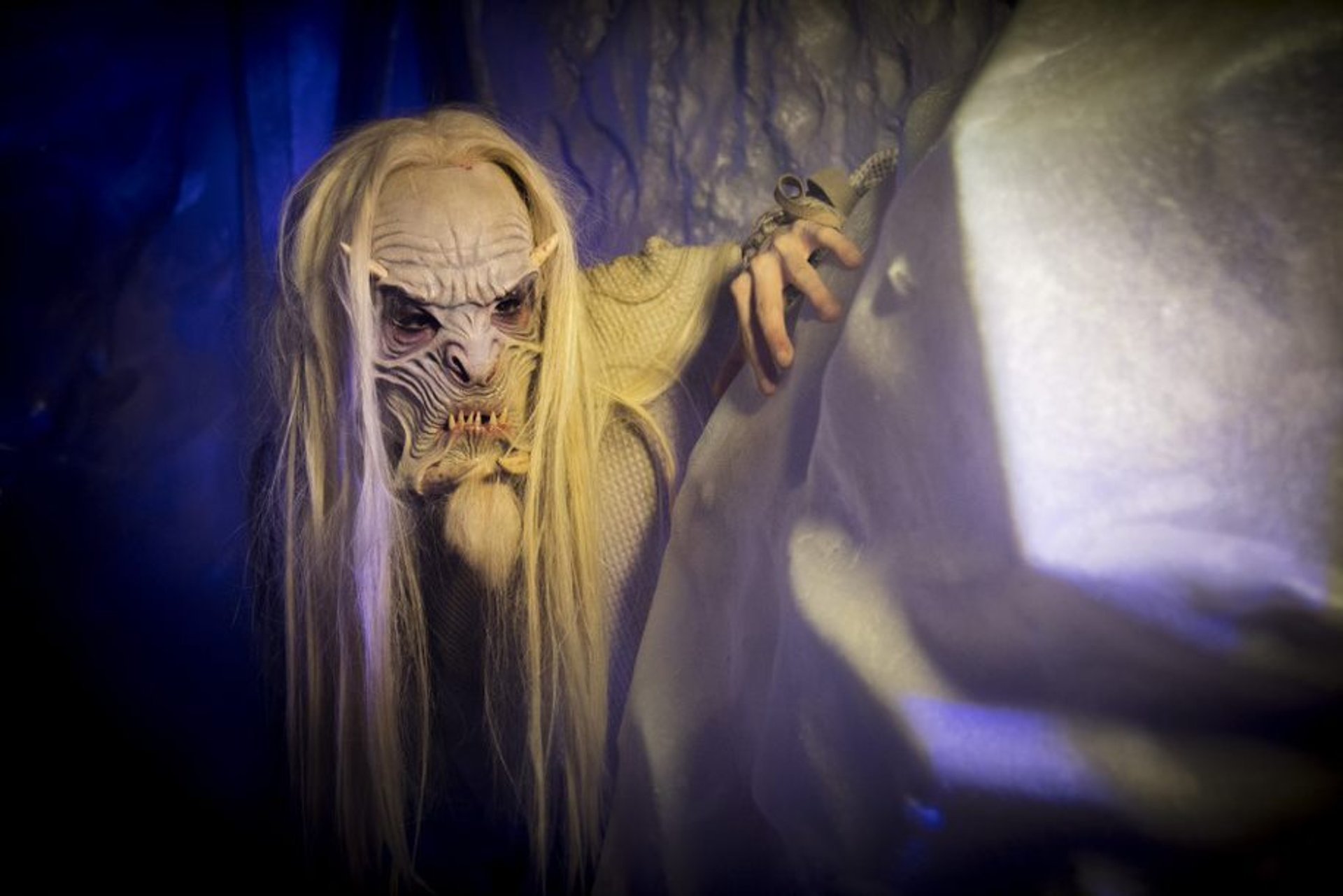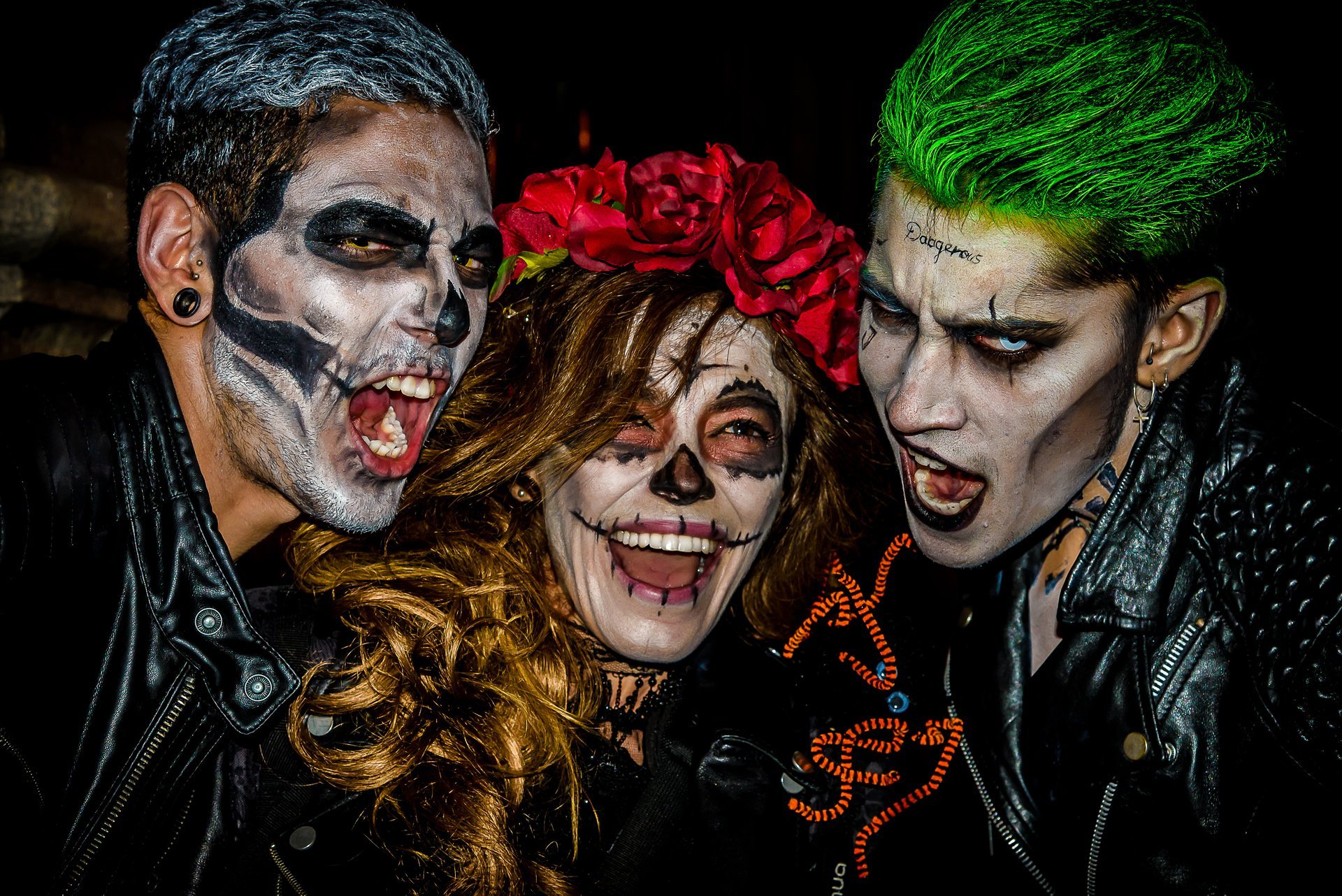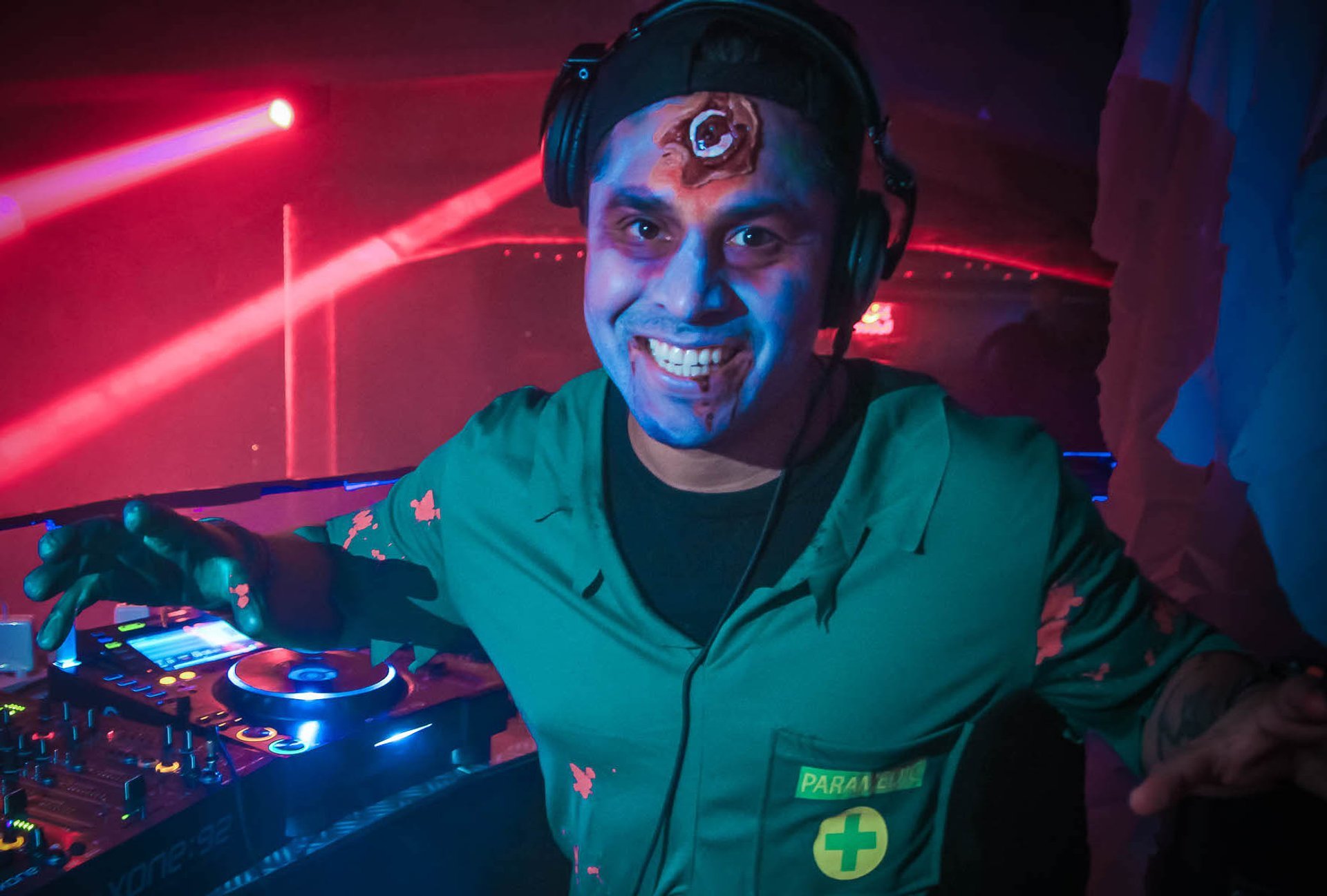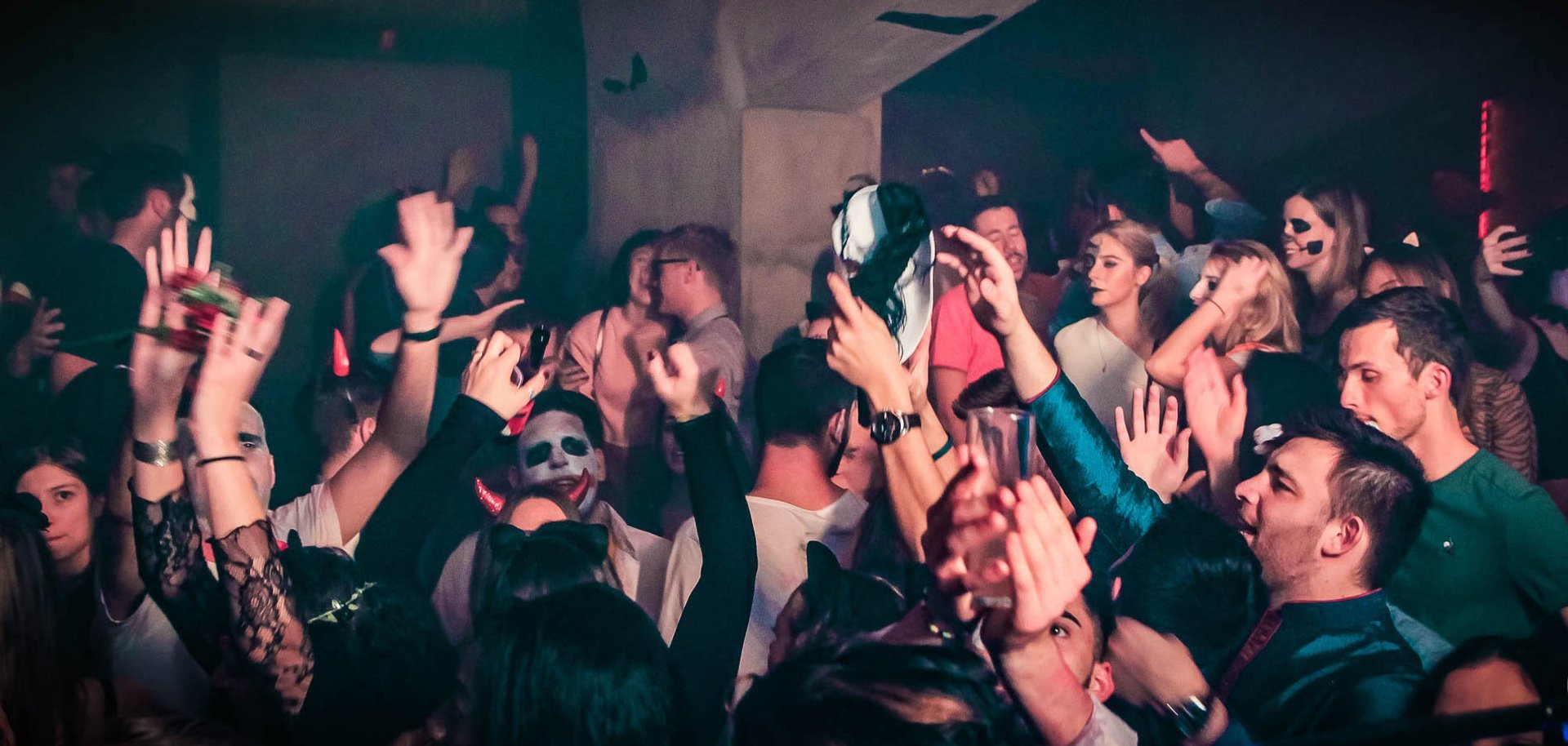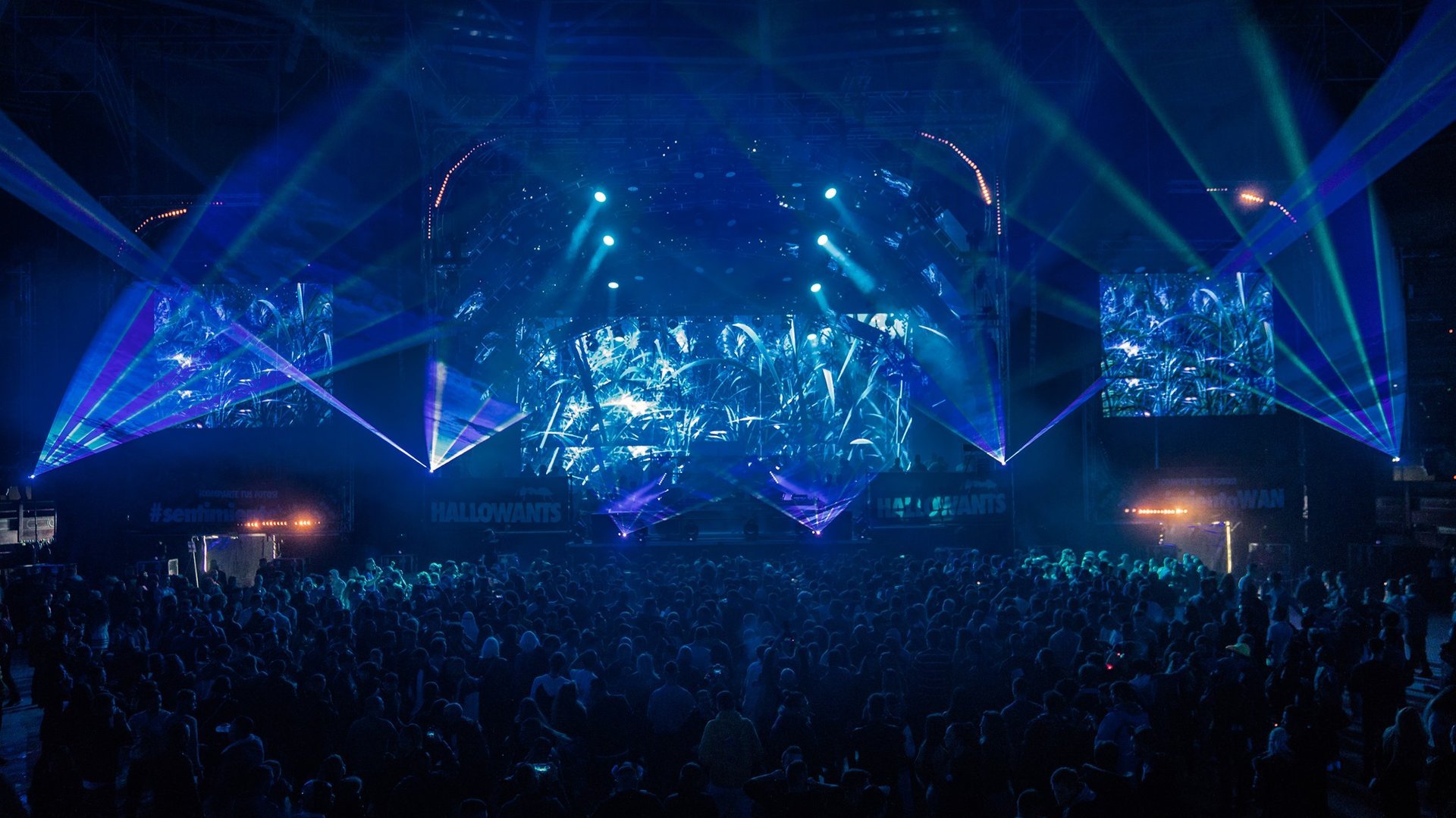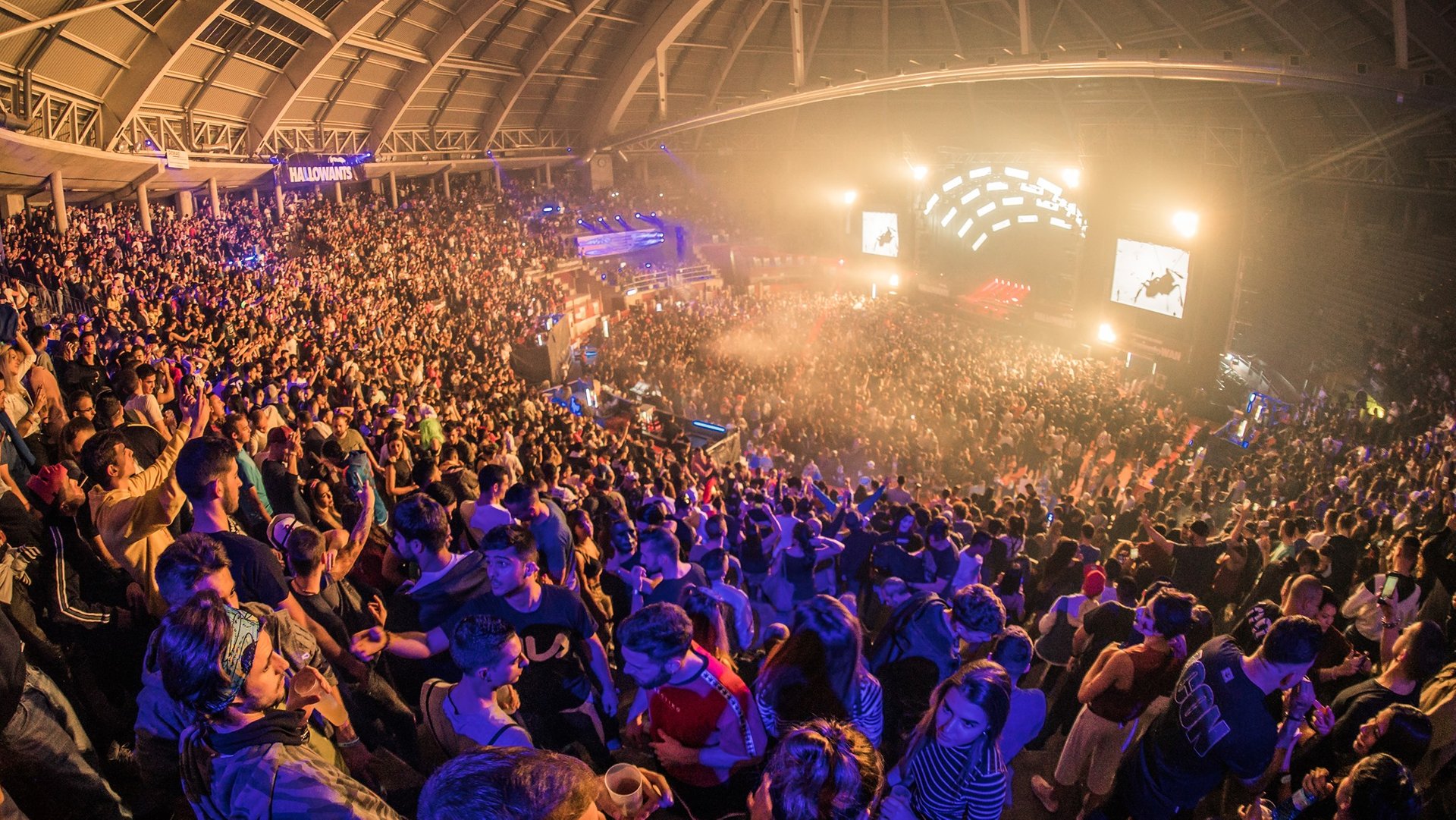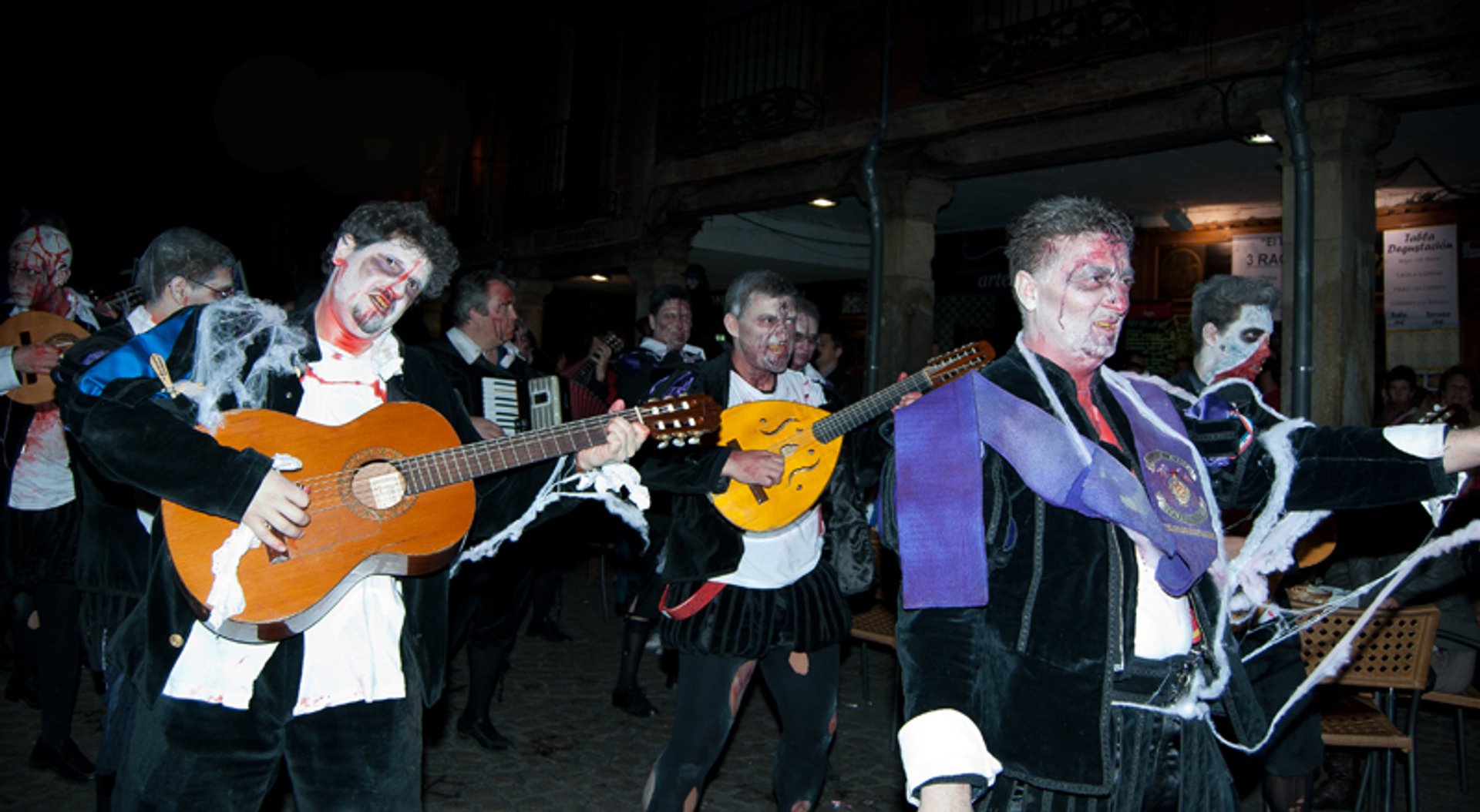 See accommodations nearby
The spookiest day of the year has become a popular holiday in Spain just recently. The scary side of Halloween is embraced by Madrid's public, especially the younger generation. Therefore, monstrous and horrific costumes are the most popular ones. If you are interested in haunted attractions, zombie parades, and wild parties, Madrid is the right place for you.
Halloween at Parque Warner (September 30–November 1, 2023)
Madrid's amusement parks take Halloween very seriously, preparing special horrific programs from early October into early November. Parque Warner, located 14 miles (23 km) southeast of Madrid in the municipality of San Martín de la Vega, fully transforms into a terror park. It features three horror attractions based on the horror series "The Conjuring" about paranormal specialists Ed and Lorraine Warren, and their doll, Annabelle. Another attraction is based on Friday the 13th and Nightmare on Elm Street. Meet Pennywise the Clown from "IT" and other scares.
Parque de Attracciones (October 1–November 1, 2022)
Madrid's largest Parque de Attracciones also becomes a house of horrors. Zombies and ghouls take over the park until early November. Check out its Halloween Terror Experiences: Nocturnia (the celebration of the vampires), La Banda de Los Muertos, (a Mexican orchestra, dressed as Los Muertos plays classic Mariachi songs and remix songs with a twist), and El Viejo Caseron (the iconic house of horrors where visitors can meet the infernal creatures). Parque de Atracciones also has less scary options for kids of all ages: "The Island of Wiliam Blake," Nickelodeon Let's Party, and face painting.
Halloween Parties
Madrid loves to party. And there is no better party occasion than Halloween! Get the best of Halloween weekend when the streets of Madrid are flooded by strange creatures in costumes roaming from club to club. Horroween at famous Fabrik Madrid is the most iconic party of the fall with an impressive lineup that included stars like Tiga, Leon, DJ Marc, Franky Rizardo, DJ Oxia, Bastian Bux, Jonas Kopp, Erick Morillo, Christian Wünsch, and others. Sala Stella Club, a top electronic music venue in Madrid, is also famous for its Halloween Bash, featuring the best EDM and house in town. Zenith Club and Goya Social Club have Halloween specials as well.
Nightlife Madrid hosts epic Halloween parties in the city centre too. Those willing to celebrate Halloween in a special location can join a party at 5***** Hotel Casa Suecia, which takes over three floors—Rooftop, Bar & Restaurant, and Secret Club). Halloween party at the Moondance club is the place to celebrate with international crowds. The club is transformed into a haunted house and organizers promise the night to be fun.
HalloWANTS, La Cubierta de Leganés (on hold)
HalloWANTS is a huge Ibiza-style festival that is usually held on October 31st at La Cubierta de Leganés. HalloWANTS marks the official closing of the summer festival season in Madrid. The festival originated from ANTS parties at Ushuaïa Ibiza Beach Hotel that has become a global brand. The festival ground is located in Leganés, a small town near Madrid.
Zombie March of Alcalá de Henares (on hold)
Zombie Walk in Madrid is a new popular attraction that started in 2016. Organized by Tufts Skidmore Spain, the walk attracts hundreds of enthusiasts in their best zombie costumes and makeup. Zombie Walk takes place on October 31, beginning at 9.30 pm in Plaza Cervantes and marches towards Plaza de Los Santos Niños in Alcalá de Henares.
All Saints Day, La Almudena Cemetery (November 1)
All Saints Day or Día de Todos Los Santos is a traditional Catholic holiday that has been celebrated in Spain for centuries before the arrival of Halloween. On this day, families and friends visit cemeteries, honoring the souls of those who have passed on. Flowers and candles can be seen everywhere. There are also special All Souls Day foods: sweet Huesos de Santo (bone-shaped marzipan) and Panellets cookies. La Almudena Cemetery is a popular place for those who want to witness the tradition.
For the tickets and latest updates, please check with the official websites (see External Resources below.) Also, take a look at the map suggesting the best accommodations nearby.
Find hotels and airbnbs near Halloween (Map)