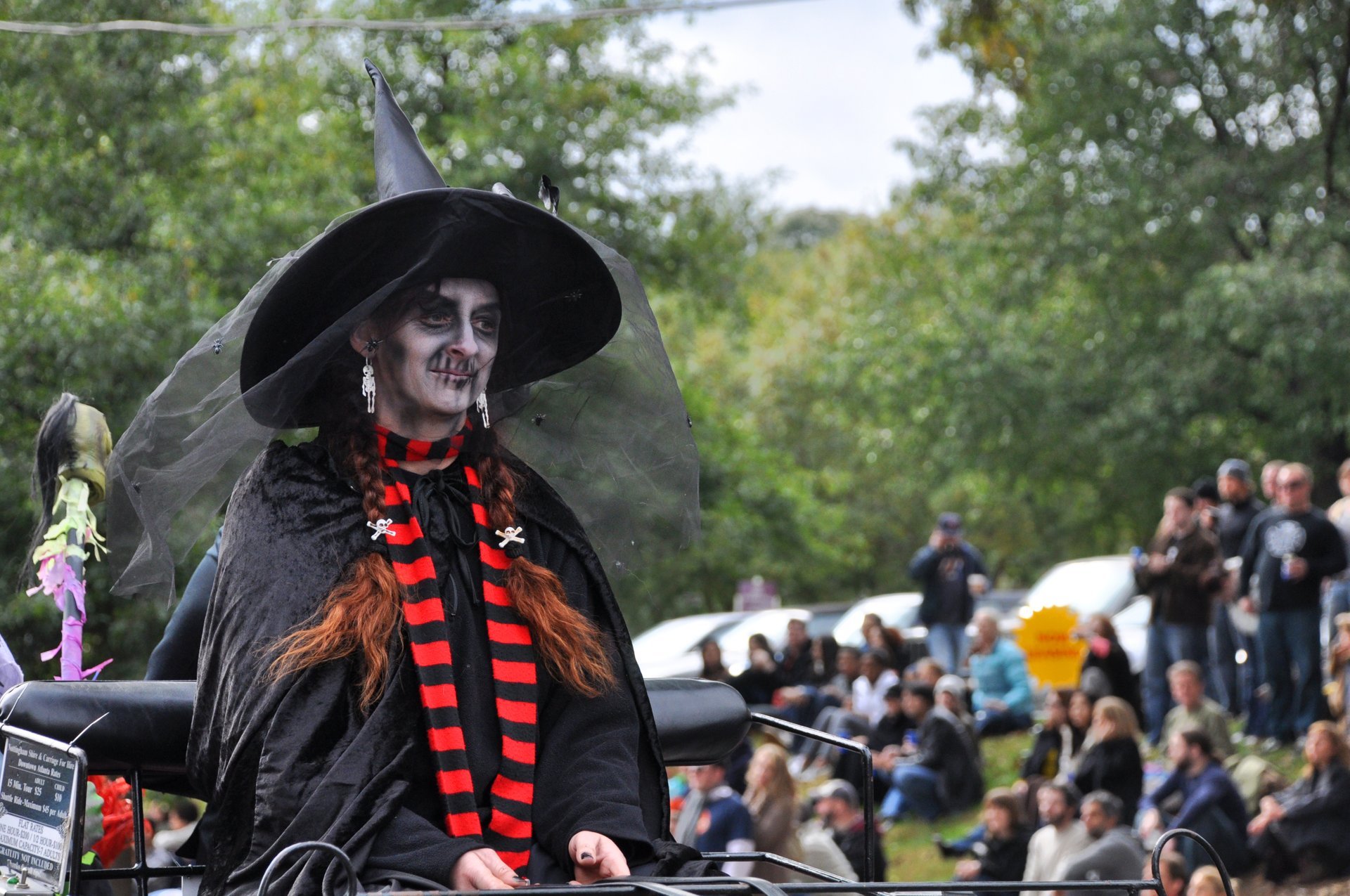 Atlanta is a great place to visit for Halloween, as there are tons of festivals and activities: from scary shows and haunted houses to kids parades and fright fests at amusement parks. Halloween season also offers excellent food, nature and perfect weather for discovering Atlanta.
Little 5 Points Halloween Festival and Parade (October 19, 2019)
The Little 5 Points Halloween Festival and Parade is probably the largest Halloween event in Atlanta. Held from noon to 6 p.m. on Moreland and Euclid Avenues, this free family-friendly event offers lots of live entertainment, an art market, food trucks, and a beer garden. The major highlight is the Halloween costume parade that marches along Euclid Avenue at 4 p.m. Watch hundreds of zombies, ghouls and fairies and walk the streets accompanied by marching bands and live music. About 35,000 people attend the Halloween Parde every year.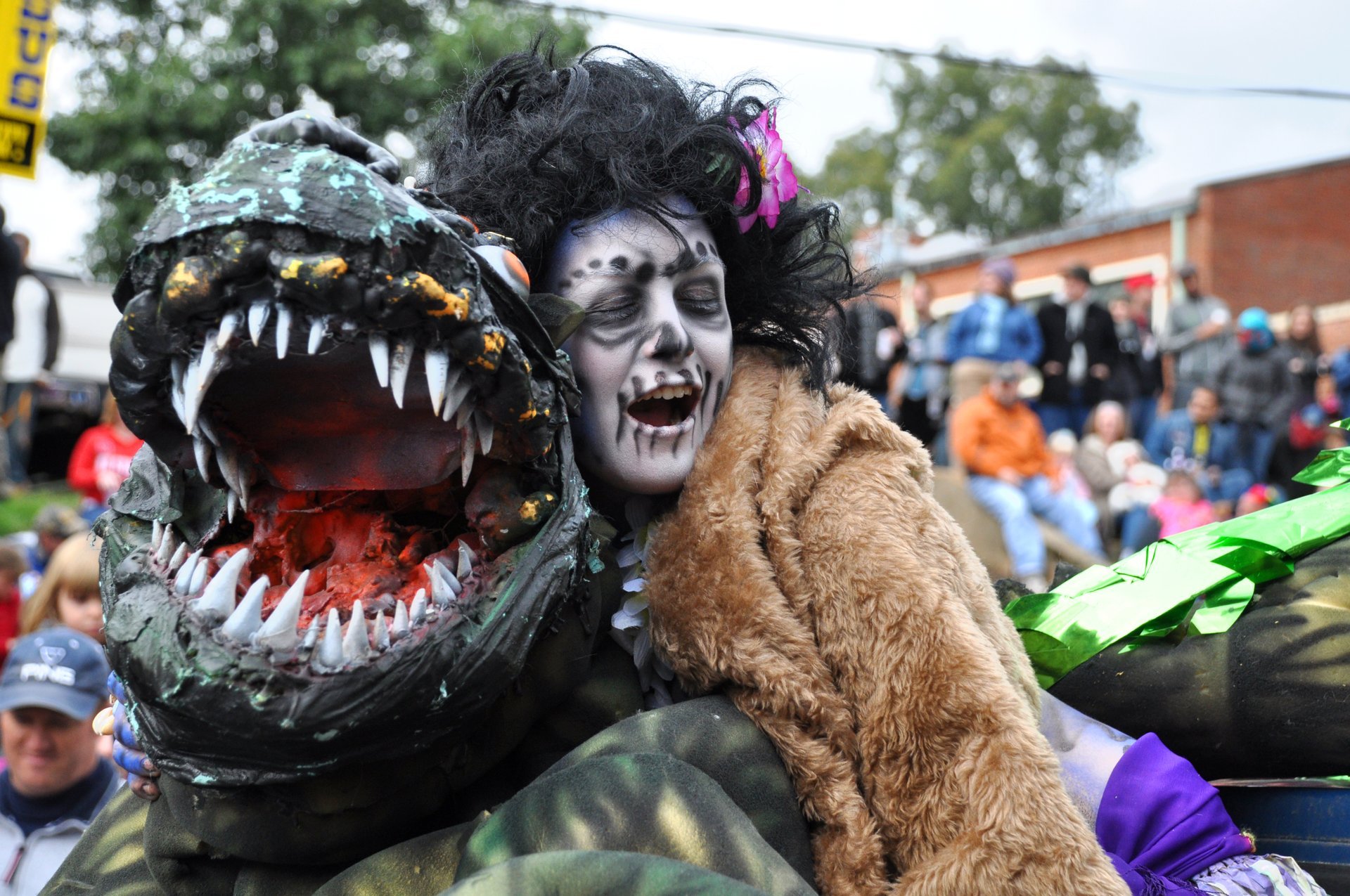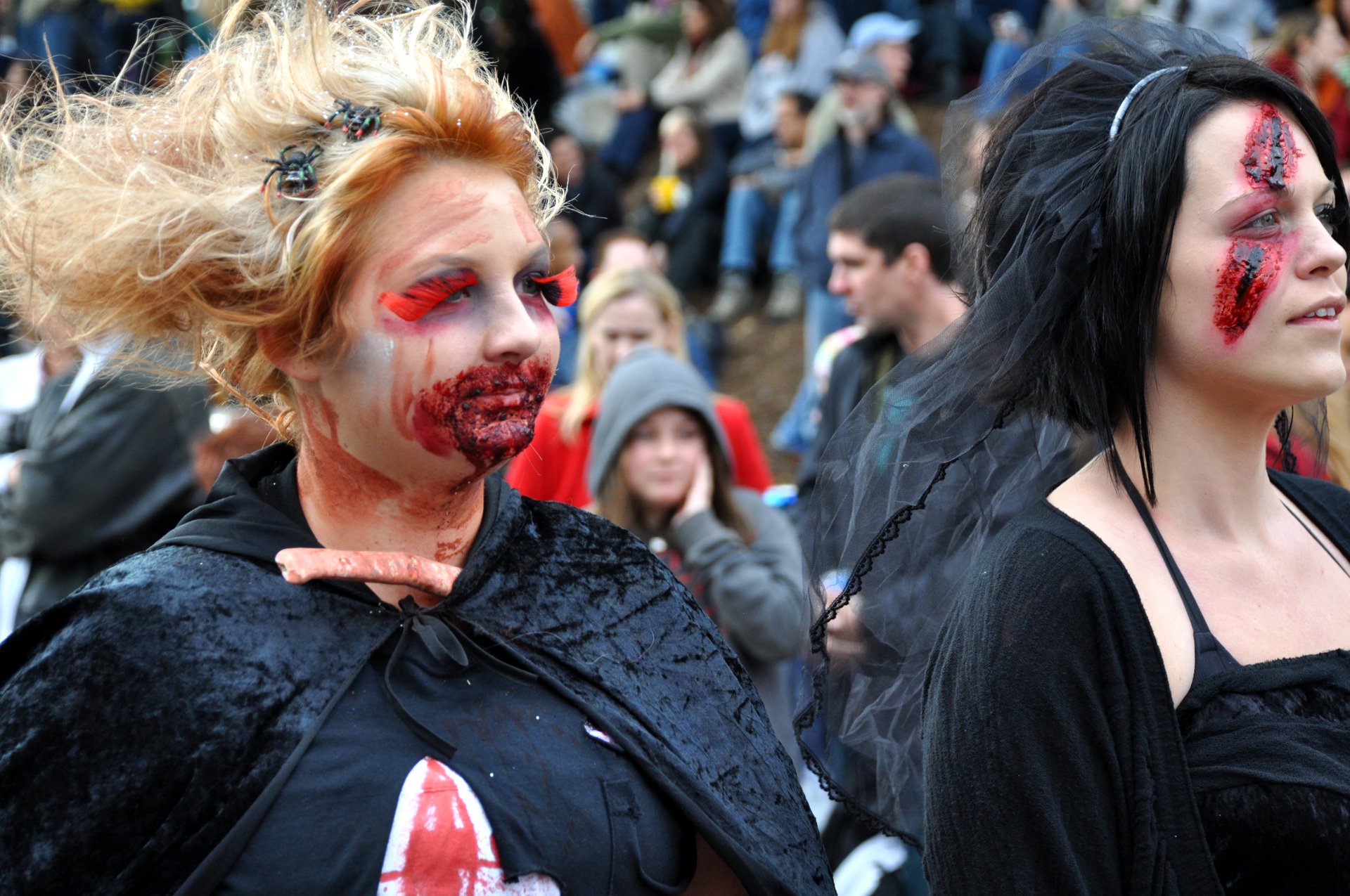 Owl-O-Ween Hot Air Balloon Festival (October 18–19, 2019)
Owl-O-Ween Hot Air Balloon Festival is a two-day event held at Fifth Third Bank Stadium in Kennesaw every October. If you dare to go on a tethered balloon ride, you can enjoy amazing bird-eye views from above. For those who prefer to stay on the ground, there is also plenty of things to do: seven stages of entertainment, aerial performances, and a costume contest.
Pumpkin Festival at Stone Mountain Park (September 21–November 3, 2019)
Stone Mountain Park's annual Pumpkin Festival is a favourite of many kids and parents in Atlanta. Play by day and witness the Glow by Night after dusk! Kids can enjoy park attractions, exciting games, fun-filled shows, carnival in the expo with prizes, and many other activities. Story Time offers tales from the one and only Mother Goose. Spookley the Square Pumpkinholds a Dance-A-Long Party Parade that dances through crossroads. There is also a family-friendly nighttime entertainment event at the park featuring thousands of carved jack-o-lanterns.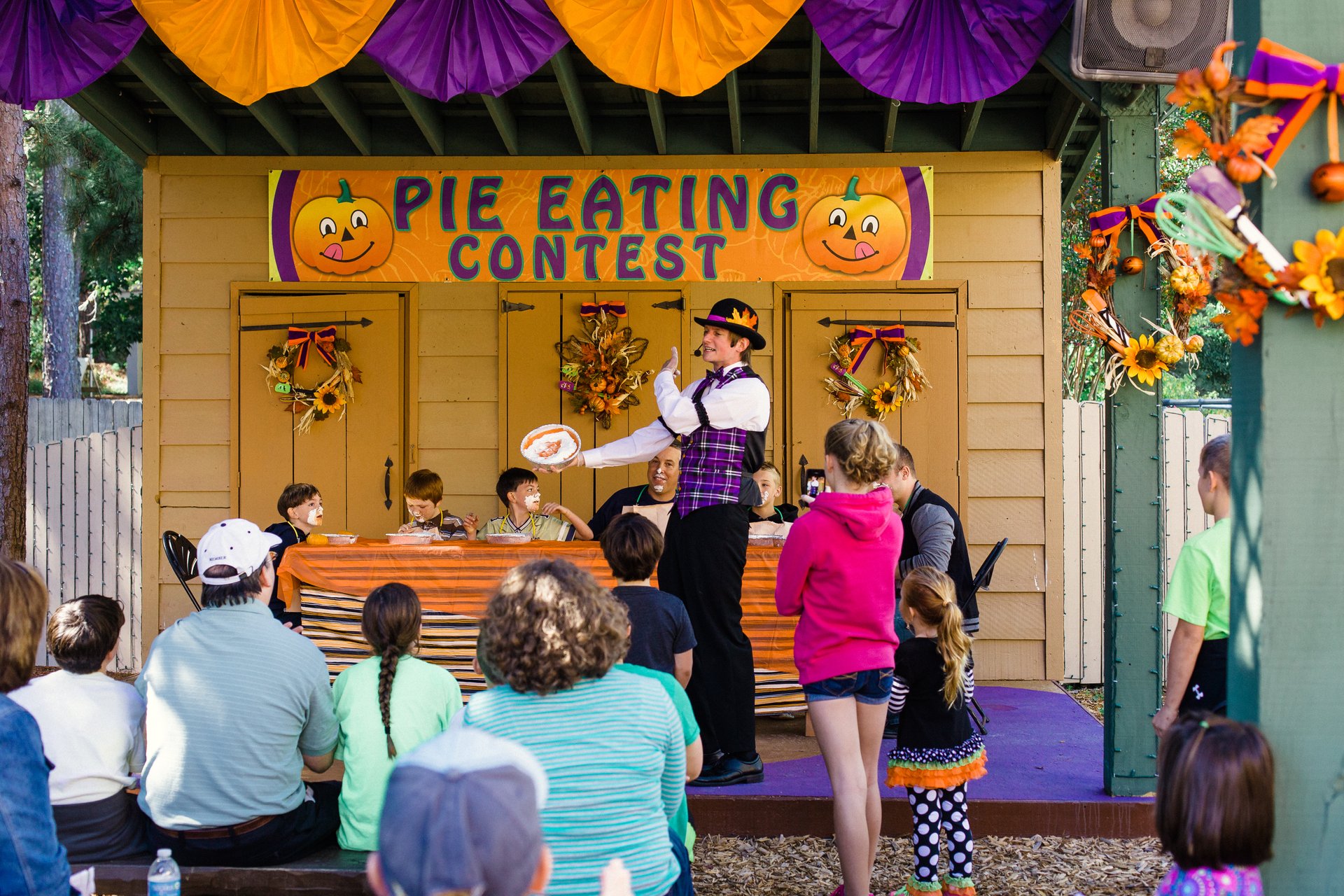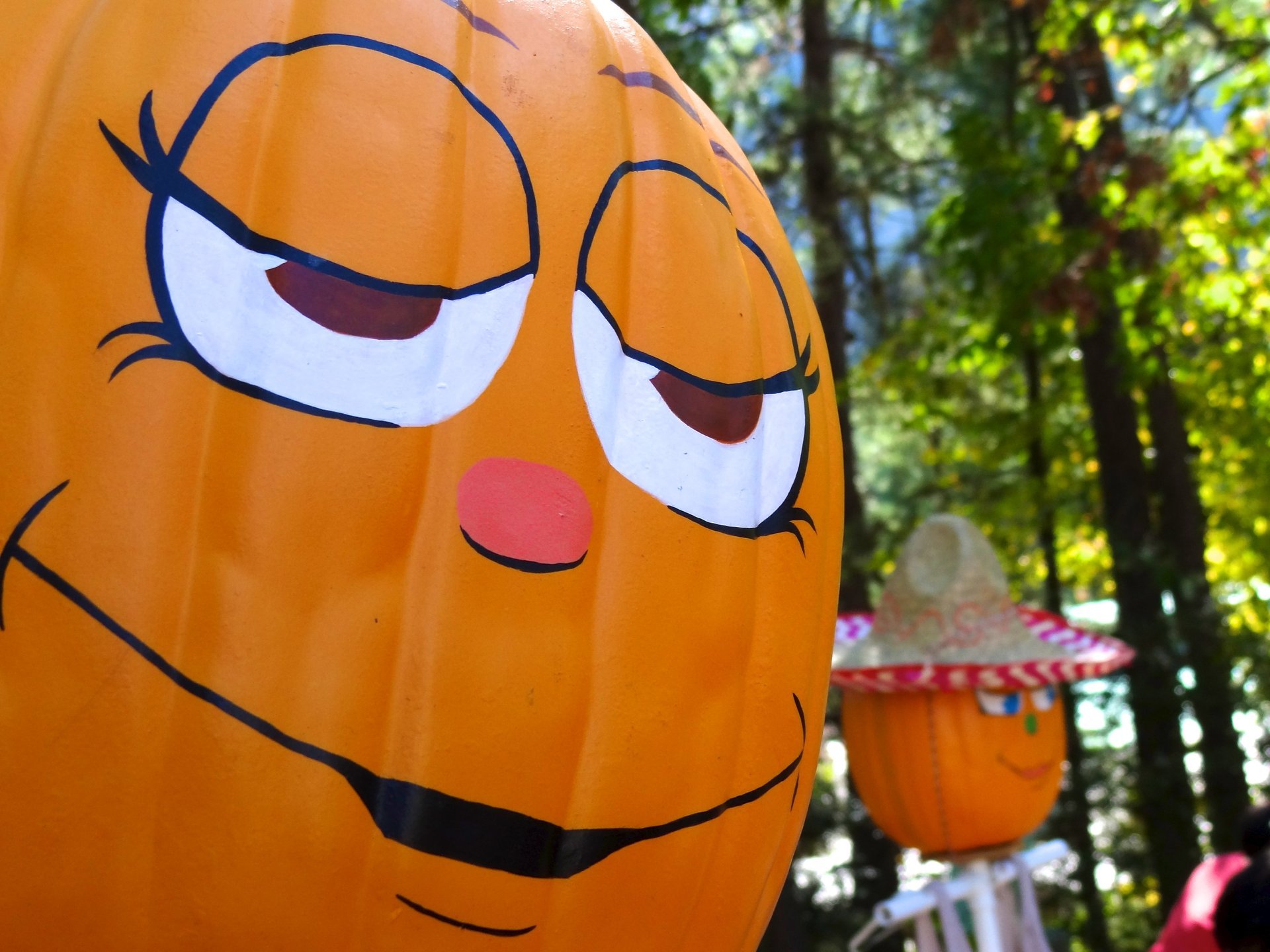 Boo at the Zoo (October 19–20, 26–27, 2019)
Boo at the Zoo is the seasonal festival held at Zoo Atlanta every October. Atlanta's favourite fun family Halloween event offers lots of kid-friendly fun at Zoo Boo Town. Kids can try pumpkin carvings, go for train rides, meet storybook characters, and wander in an inflatable corn maze. Visitors can watch as animals are fed their special Halloween treats, and, of course, all kids are encouraged to wear their favourite costumes.
Sleepy Hollow Experience (September 27–November 3, 2019)
Atlanta is also home to many spooky shows and genuinely scary experiences for the adults. The Sleepy Hollow Experience runs from late September to early November at Serenbe Playhouse in Chattahoochee Hills. It was named one of Top Five Halloween Plays in the Country by American Theatre Magazine. This immersive Halloween experience offers the adaptation of classic American ghost stories that are sure to have heads rolling.
Netherworld Haunted House (September 27–November 3, 2019)
Netherworld is one of the most revered haunted houses in the United States. If you happen to be in Atlanta during the Halloween season, make sure to pay a visit to 2076 West Park Place Blvd, Stone Mountain. Georgia's most renown haunted house offers thrilling attractions such as Primal Scream (with nature's monsters) and Mr. Grendel's 3-D Fun House of Horrors.
Other tours
Lawrenceville Ghost and Haunted Cemetery Tours run throughout October in Lawrenceville. Tours depart and end at Aurora Theatre. Experience a nighttime walk and a chilling story about the paranormal. Get thrills down your spine at 13 Stories Haunted House, named one of Top 10 Scariest Haunted Houses by USA Today. Atlanta Horror Film Festival is another must-see event that usually runs in September or October at Synchronicity in Atlanta where you can see dozens of independent films celebrating the horror genre.
Food events
Finally, there are plenty of Halloween-themed food events and parties. During the day, visit Sunday Supper South at Ponce City Market to sample award-winning Southern cuisine masterpieces. At night stop by Day of the Dead Halloween Party held at the Roof at Ponce City Market. Wash down all your fears at Boos and Brews, the annual costumed Halloween beer festival. Make sure to double-check the dates and hours of each event to be at the right time in the right place.
Halloween Featured in