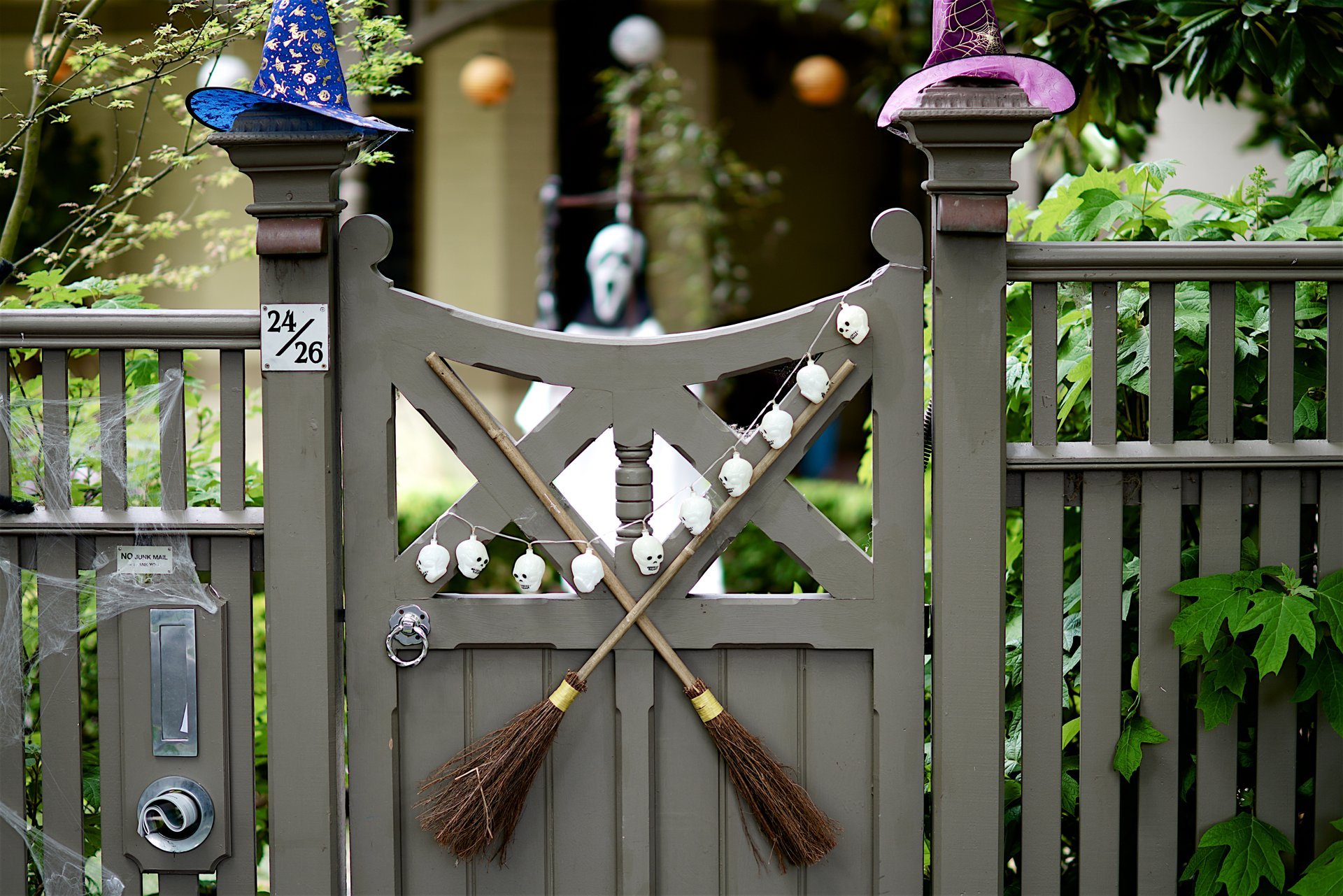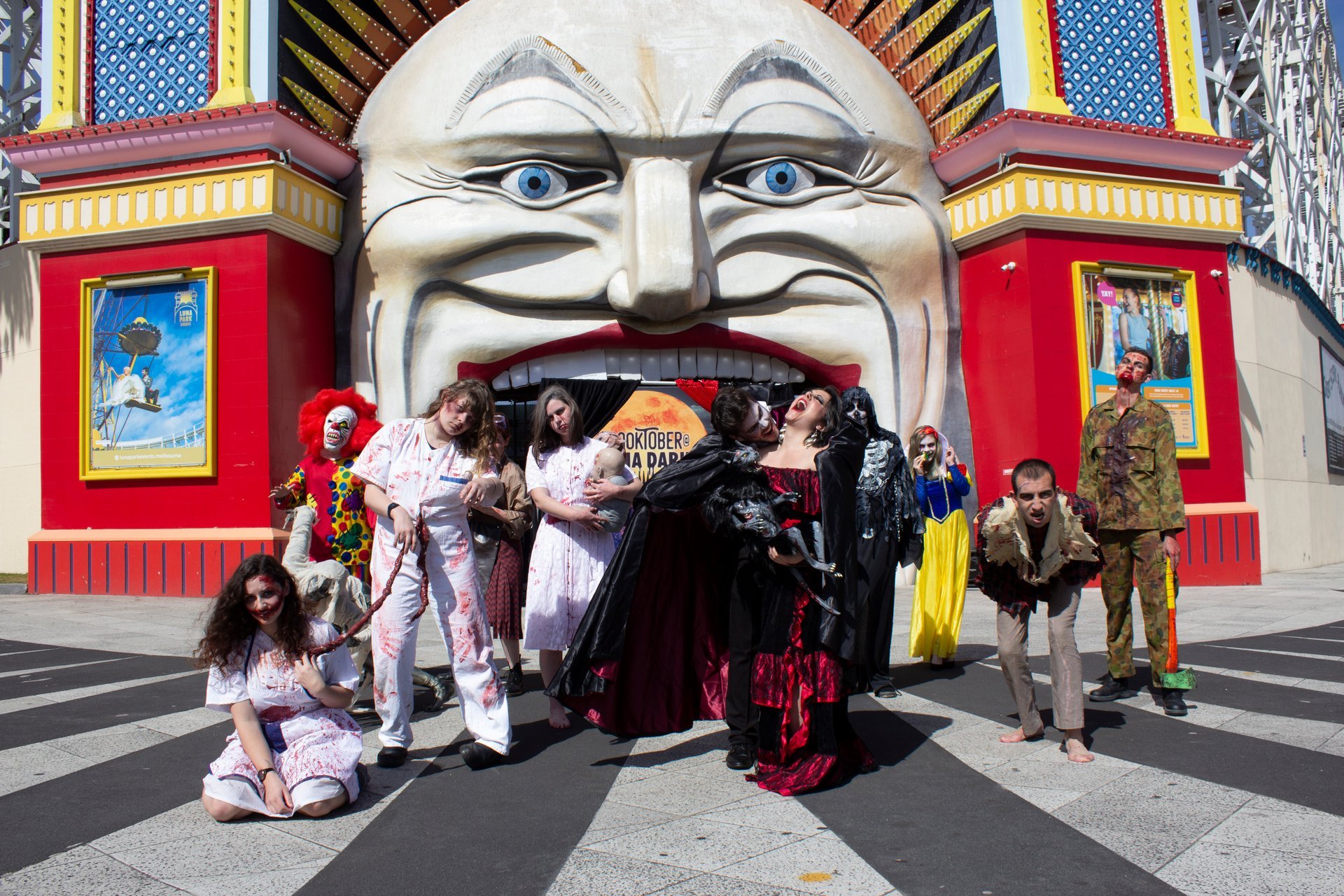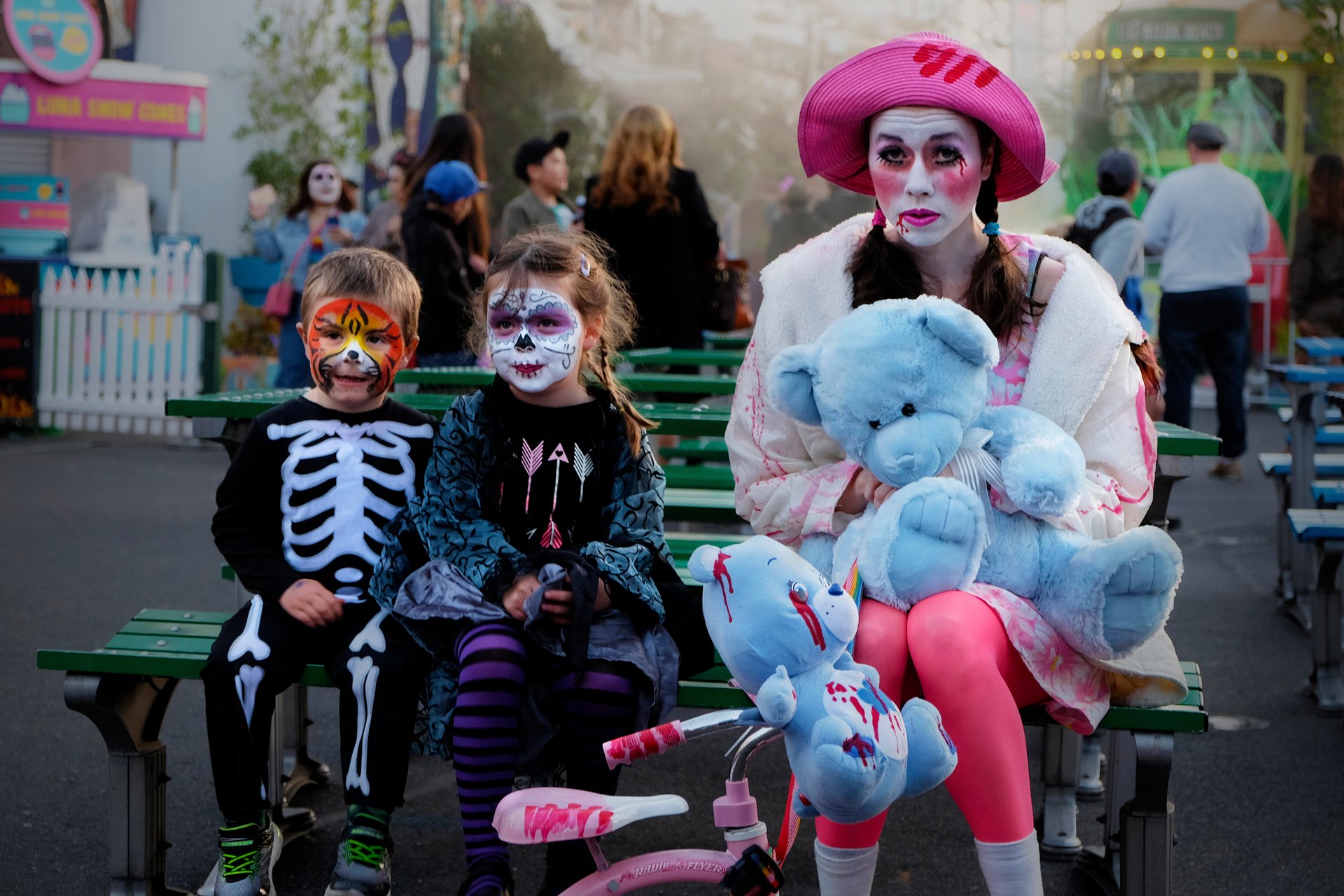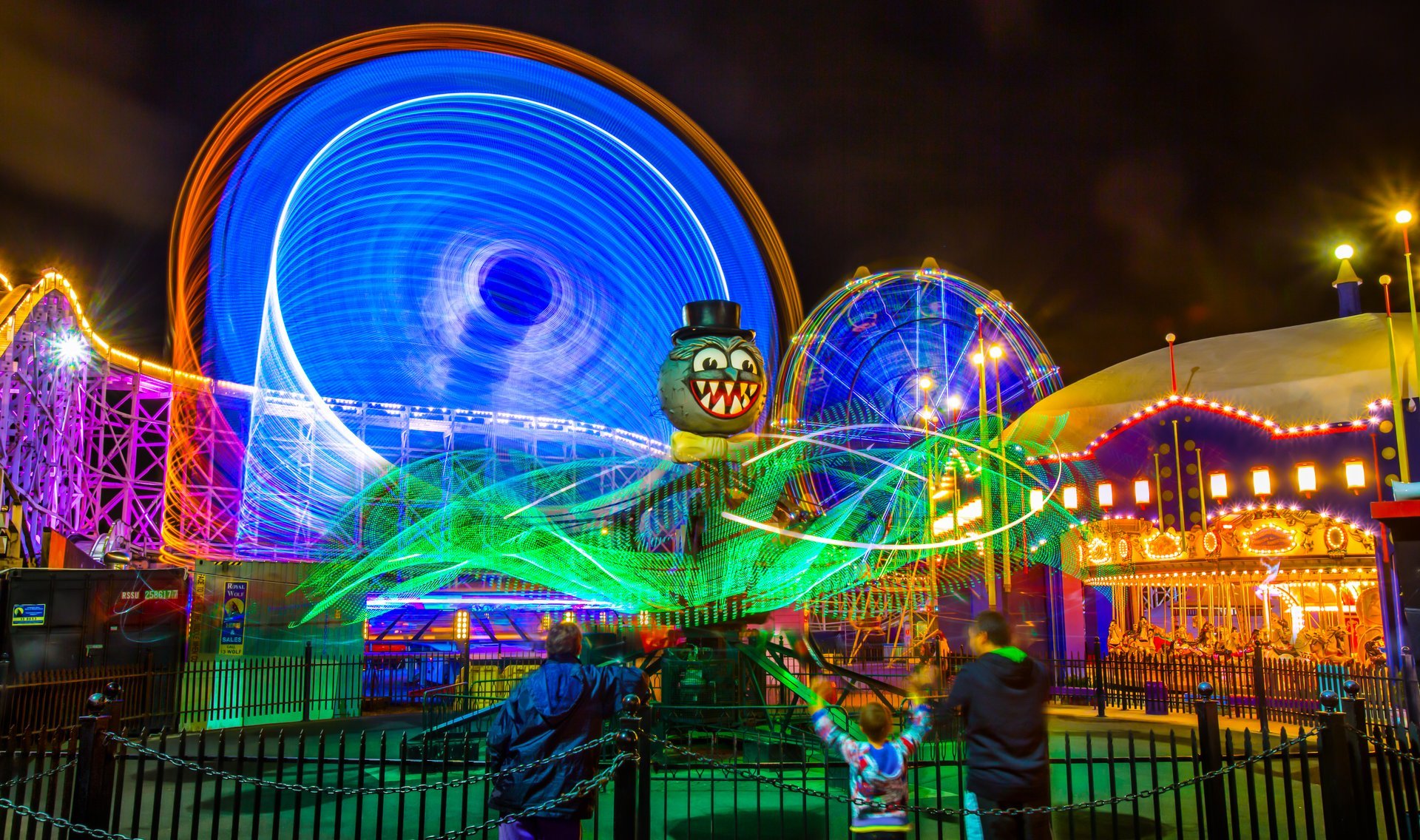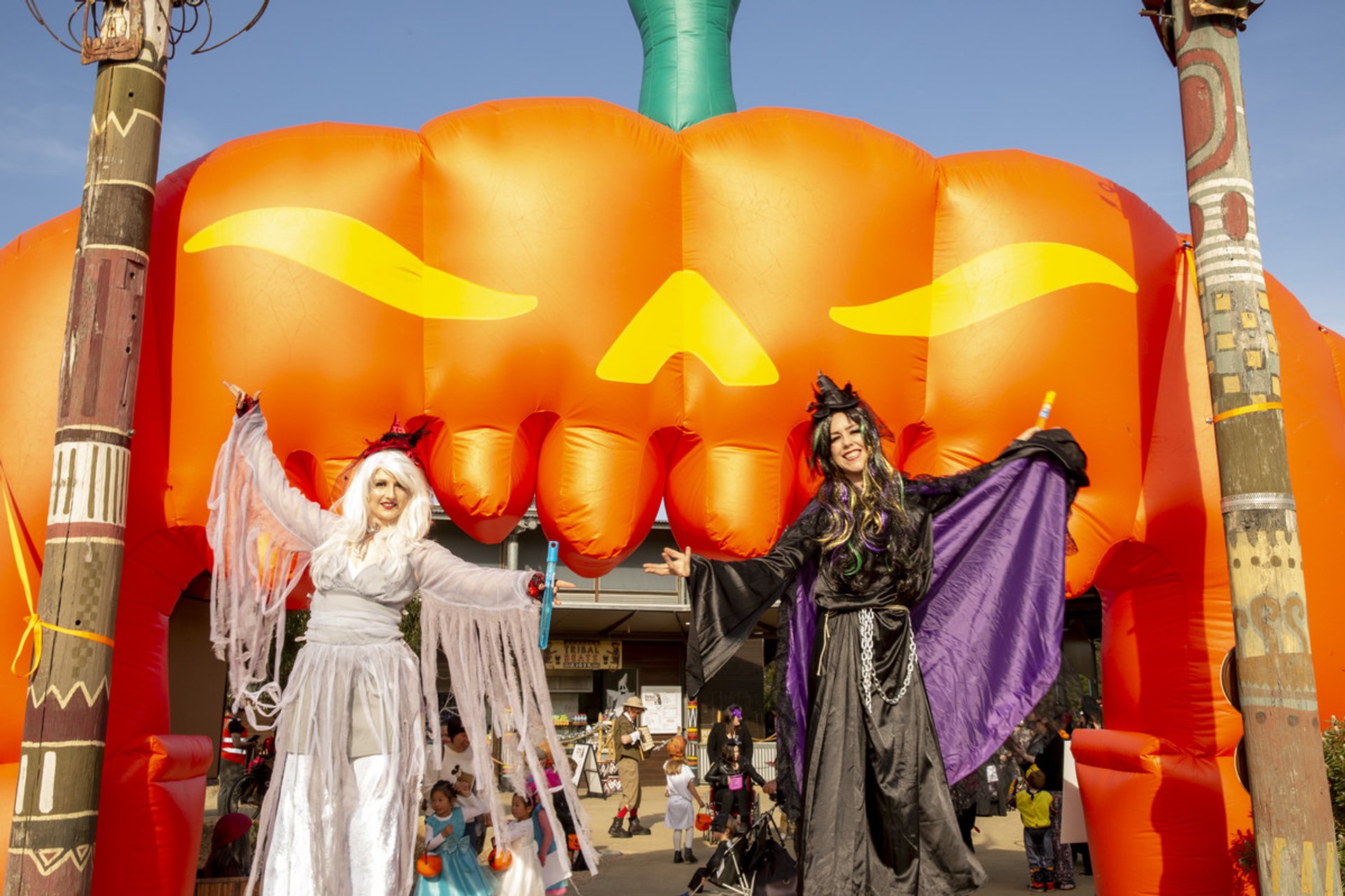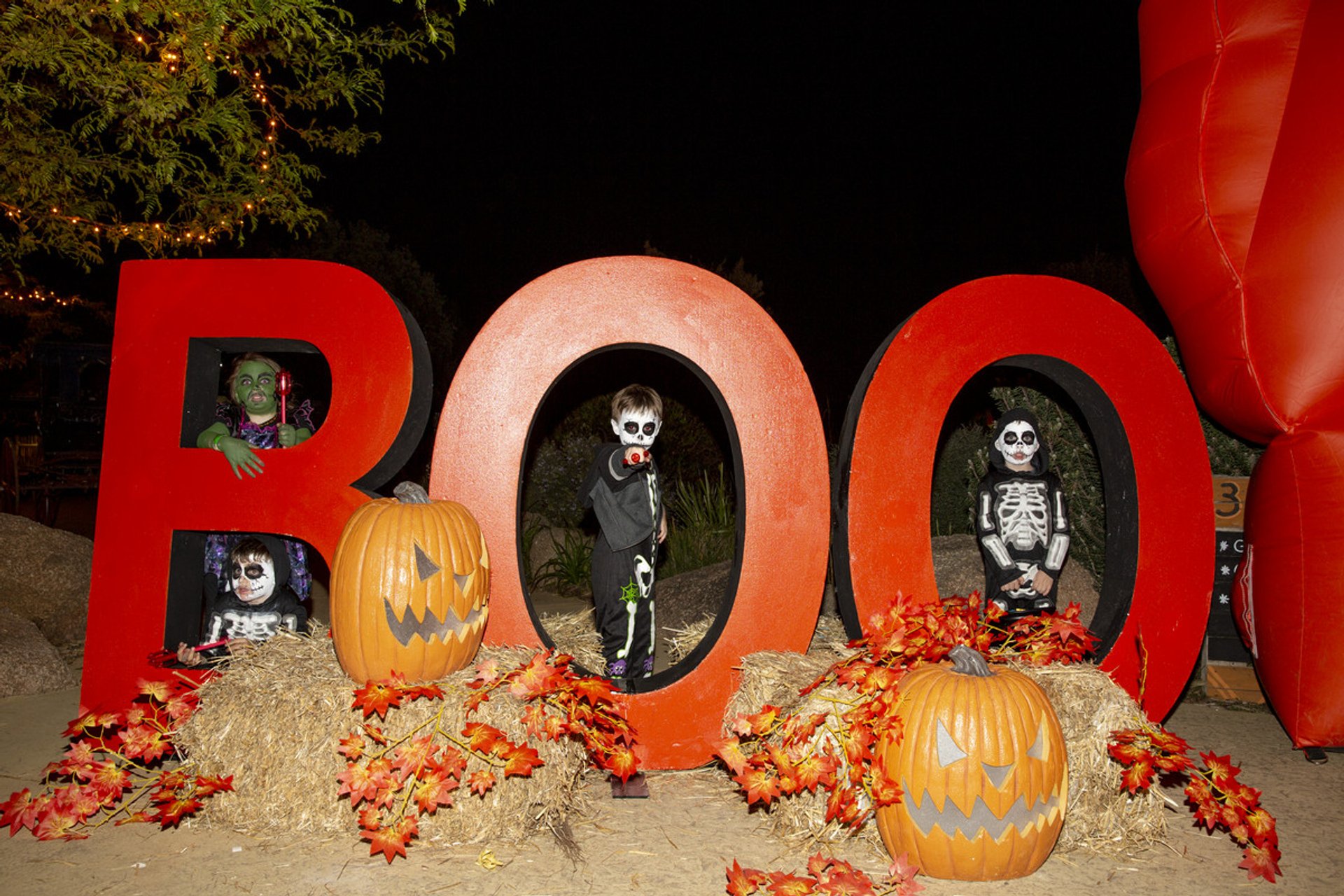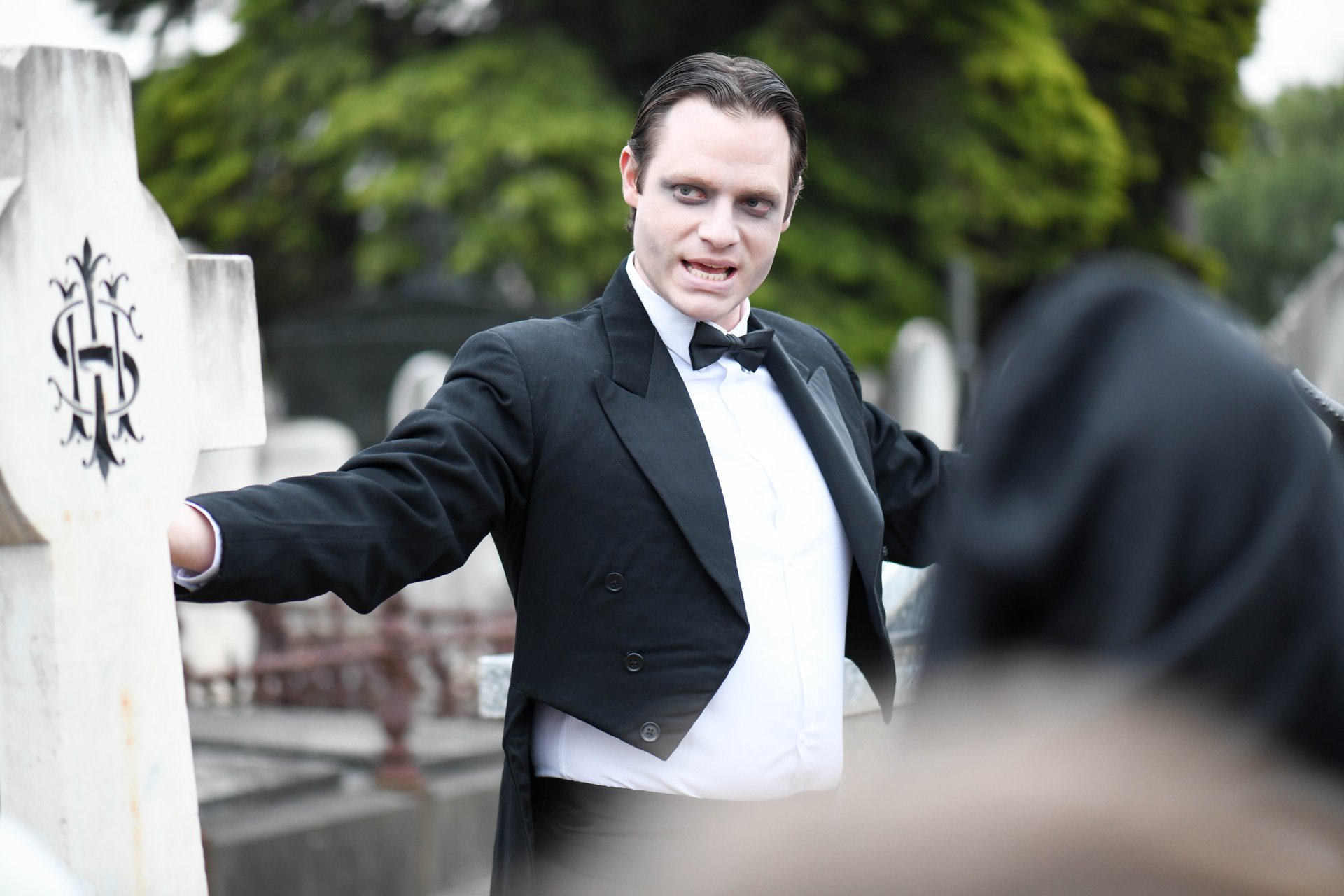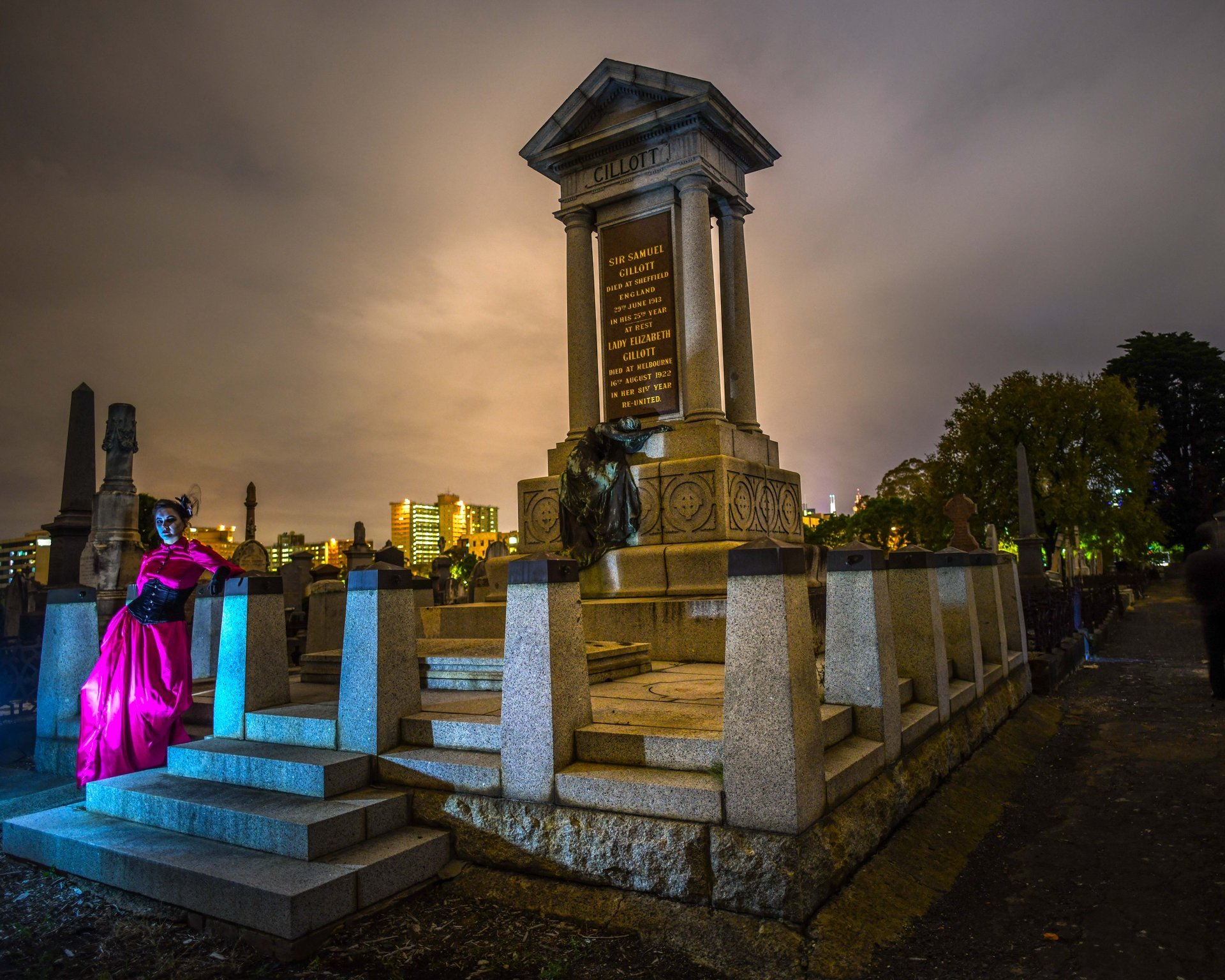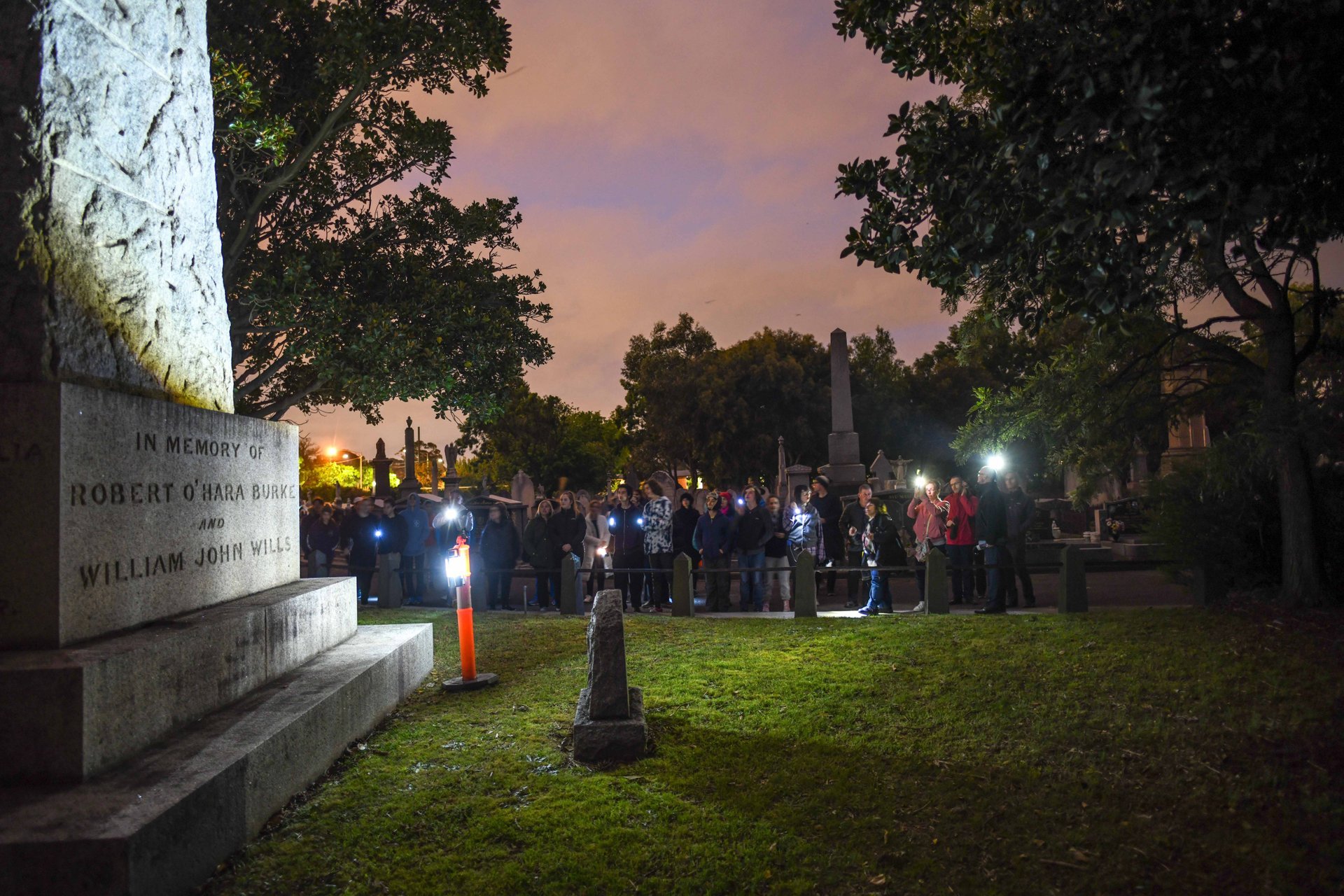 Gateway to Halloween, Malvern, Melbourne
See accommodations nearby
There are plenty of things to try in Melbourne during the spookiest time of the year. Trick-or-treating, mini-festivals, scary movie screenings, and terrifying attractions will help you to get into the holiday spirit and honor all local traditions. Don't hesitate to book a ghost tour or visit the central cemetery for the complete Halloween experience.
Spooktober@Luna Dark (October 27–31, 2023)
Spooktober@Luna Dark is a terrifying eight-night Halloween festival in the beautiful beach town of St Kilda located near Melbourne. The large amusement park is transformed into a scary world filled with ghosts, ghouls, monsters, and vampires. Stop at Spooktober's hair-raising haunted houses. The Extreme Phobia house is a genuinely terrifying one, while the Haunted Fairytales house is less dramatic. Visitors can play "carnevil" games like pumpkin tossing and eyeball fishing. There is an SFX parlor, the Haunted Spirits Bar, live music, and other entertainment. For children, there will be a Little Zombies Trick or Treat Trail. After finding each zombie station, kids get a "Wizz Fizz" treat.
Fright Nights at Hedgend Maze and Hedgend Halloween (on hold)
Hedgend Maze is a park featuring a 0.7-mi (1.2-km) maze in Healesville. It hosts the family-friendly Hedgend Halloween event for two weekends and also Fright Nights. As dusk falls, the maze becomes the site of a real Zombie Apocalypse. Try to make your way through Hedgend Maze with just one lantern while you encounter scary hungry, flesh-eating monsters who want to eat you. The attraction is open from 8:30 pm to 9:30 pm. Children under 13 are not permitted.
Boo at the Zoo (on hold)
Boo at the Zoo is one of the favorite Halloween events for children held at Werribee Open Range Zoo. The Zoo is transformed into a big Halloween-themed party with colorful costumes, entertainment, crafts, games, and trick-or-treating. There is no better way to get into the Halloween spirit with some family fun suitable for all ages. Kids can enjoy Goo Zone, Zombie dancers, Croaky Creepy Critters adventure maze, and other fun zones. Werribee Open Range Zoo is located in 35 minute-drive from downtown Melbourne.
Halloween Tours of Melbourne General Cemetery (on hold)
Halloween tours of the Melbourne General Cemetery is one of the iconic spine-chilling and educational Melbourne experiences. Being in a graveyard at night is already rather scary, but when you come to a large group of people holding torches, led by an expert guide, it becomes an extremely exciting experience.
Halloween cemetery tours for children are especially popular and sell out quickly. Children over 6 with adult companions will hear tales of gruesome truths and historical facts. Adult tours last longer and focus on the graves of fascinating figures in Australian culture and politics. Actors playing special characters are likely to appear during the visit. The characters include Harold Holt, Australian Prime Minister lost at sea, Madam Brussels, the famous brothel owner, and others.
For the tickets and latest updates, please check with the official websites (see External Resources below.) Also, take a look at the map suggesting the best accommodations nearby.
Find hotels and airbnbs near Halloween in Melbourne (Map)