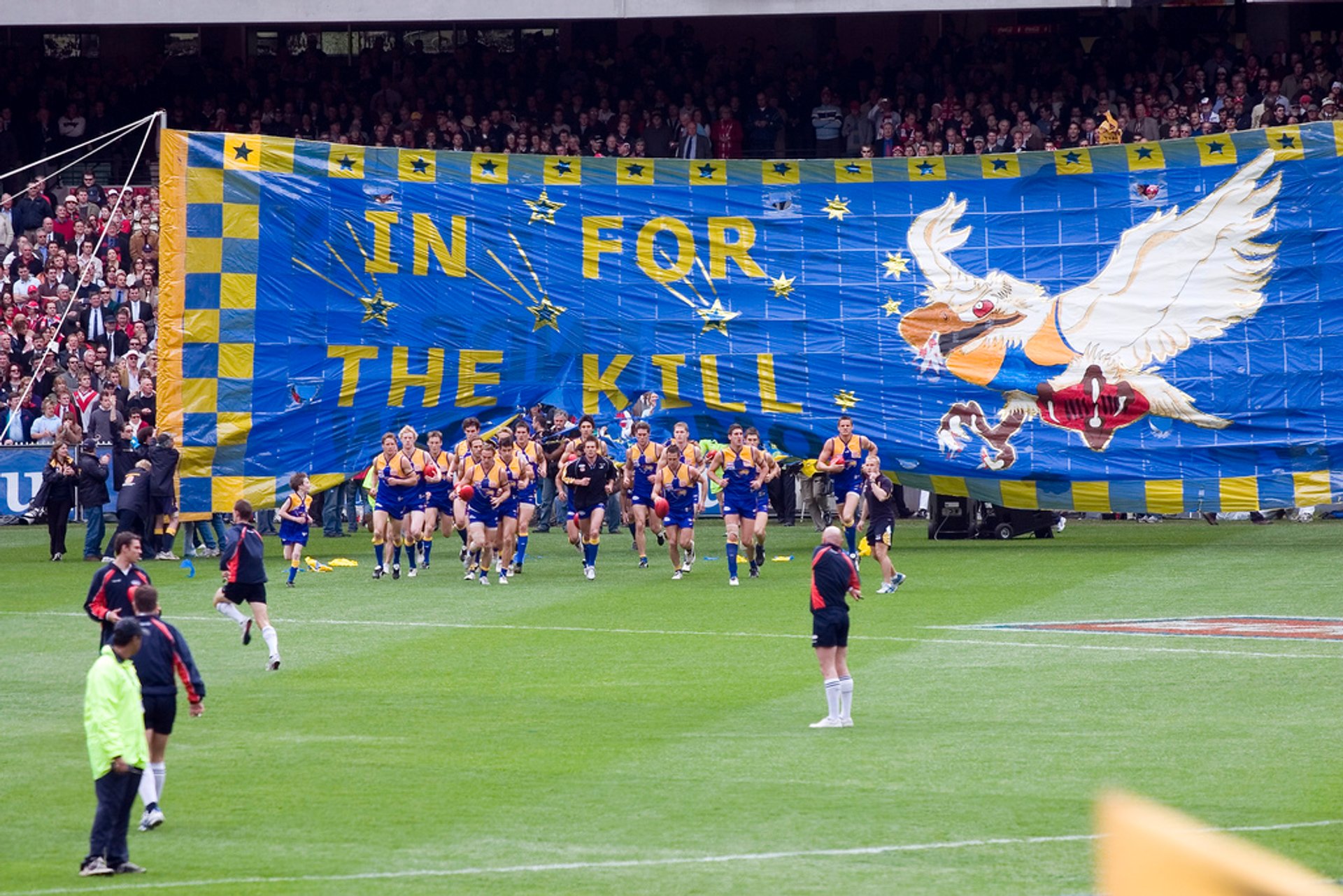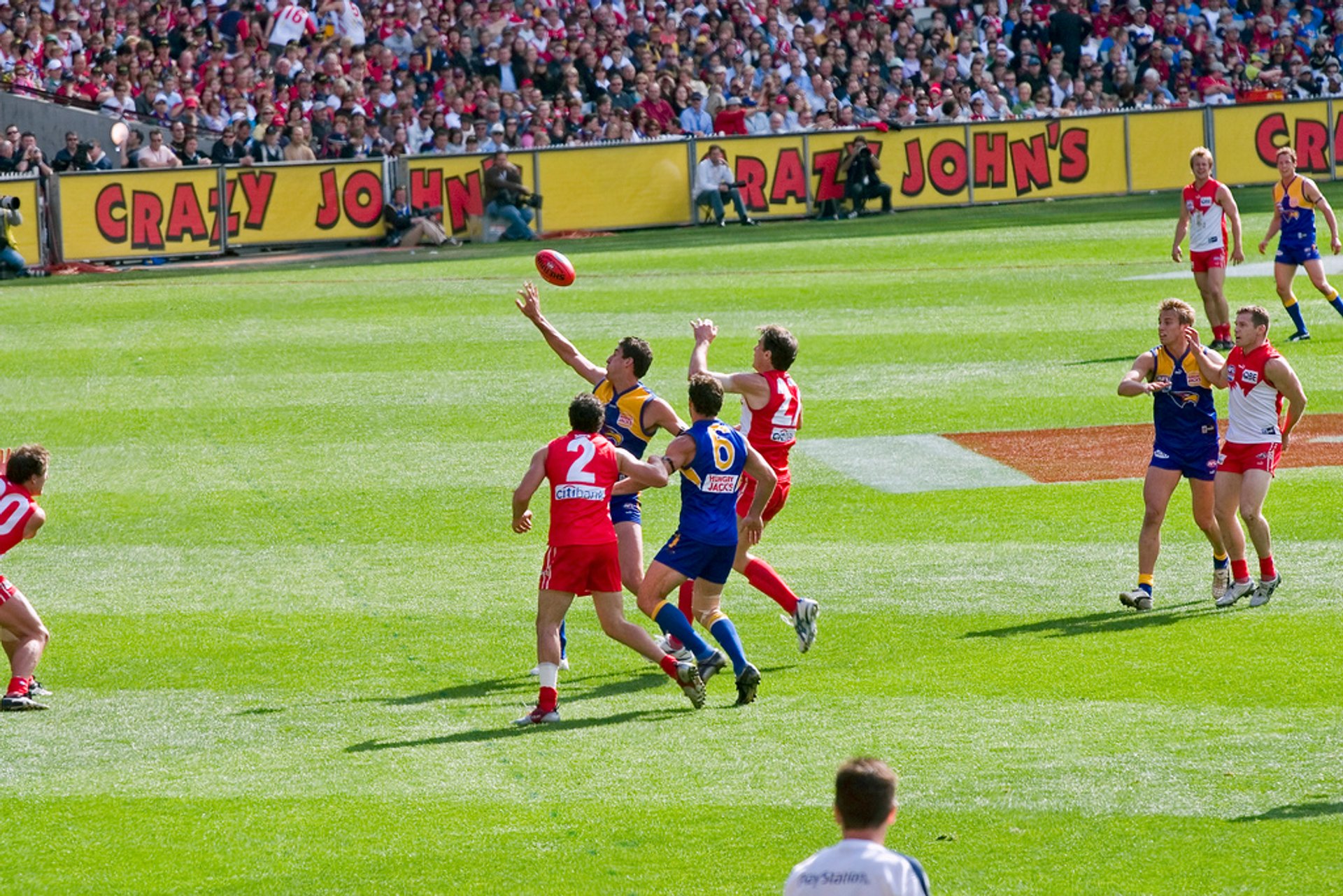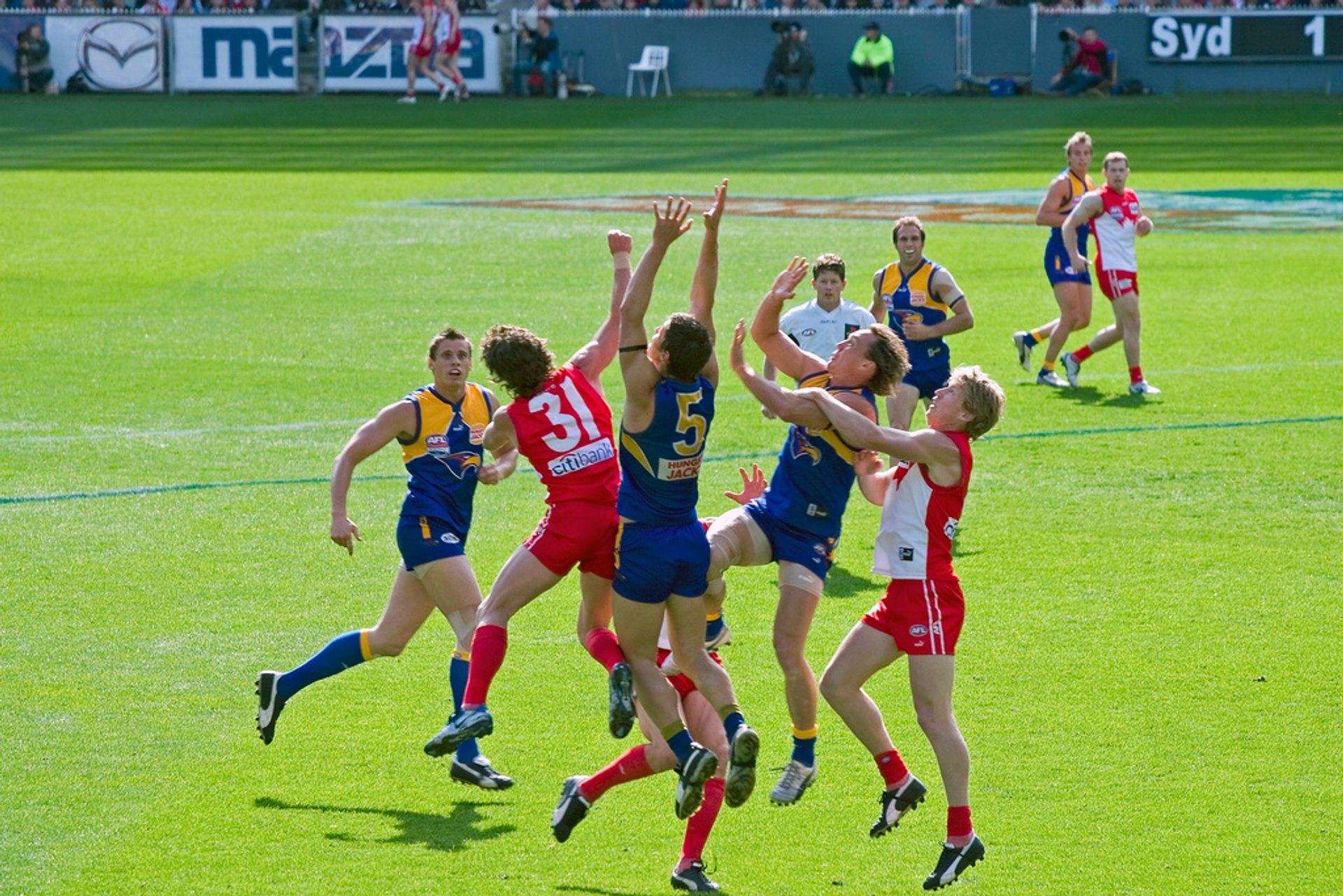 The Australian Football League (AFL) is a professional competition of the highest level. The League was founded in 1897 and initially contained only teams based in the Australian state of Victoria. Currently, the league consists of 18 teams from 5 states of Australia, although the majority of them (ten teams) are still based in Victoria. The AFL season begins in late March and ends in early September. Each team plays 22 matches—at home and away. The top eight teams compete in the playoff series during September. The culmination of the football season is the Grand Final, which takes place on Melbourne Cricket Ground, traditionally on the last Saturday in September or the first Saturday of October.
The best and fairest player in each season is awarded the Brownlow medal, and the winning team is given a gold premiership medallion. Also, there is a Coleman medal for the player who scores the most goals in each season.
AFL fans have several traditions. For example, the best and greatest tradition in the Australian rules is the crowd that runs to the field after the player scores his 100th goal of the season. After the victory, the winning team's players sing a club song. Each team has its own song. An indispensable tradition in Victoria is the Grand Final parade in which fans dressed in the form of a club with flags, balls, horns, team talismans pass the streets of Melbourne from the Old Treasury Building, crossing the CBD, to the stadium. In the CBD area you can buy souvenirs, mascots, T-shirts and scarves, and other team attributes with logos. Here there are lots of cafes in which you can celebrate the victory of your favourite team after the completion of the Grand Final.
Find hotels and airbnbs near AFL Grand Final (Map)