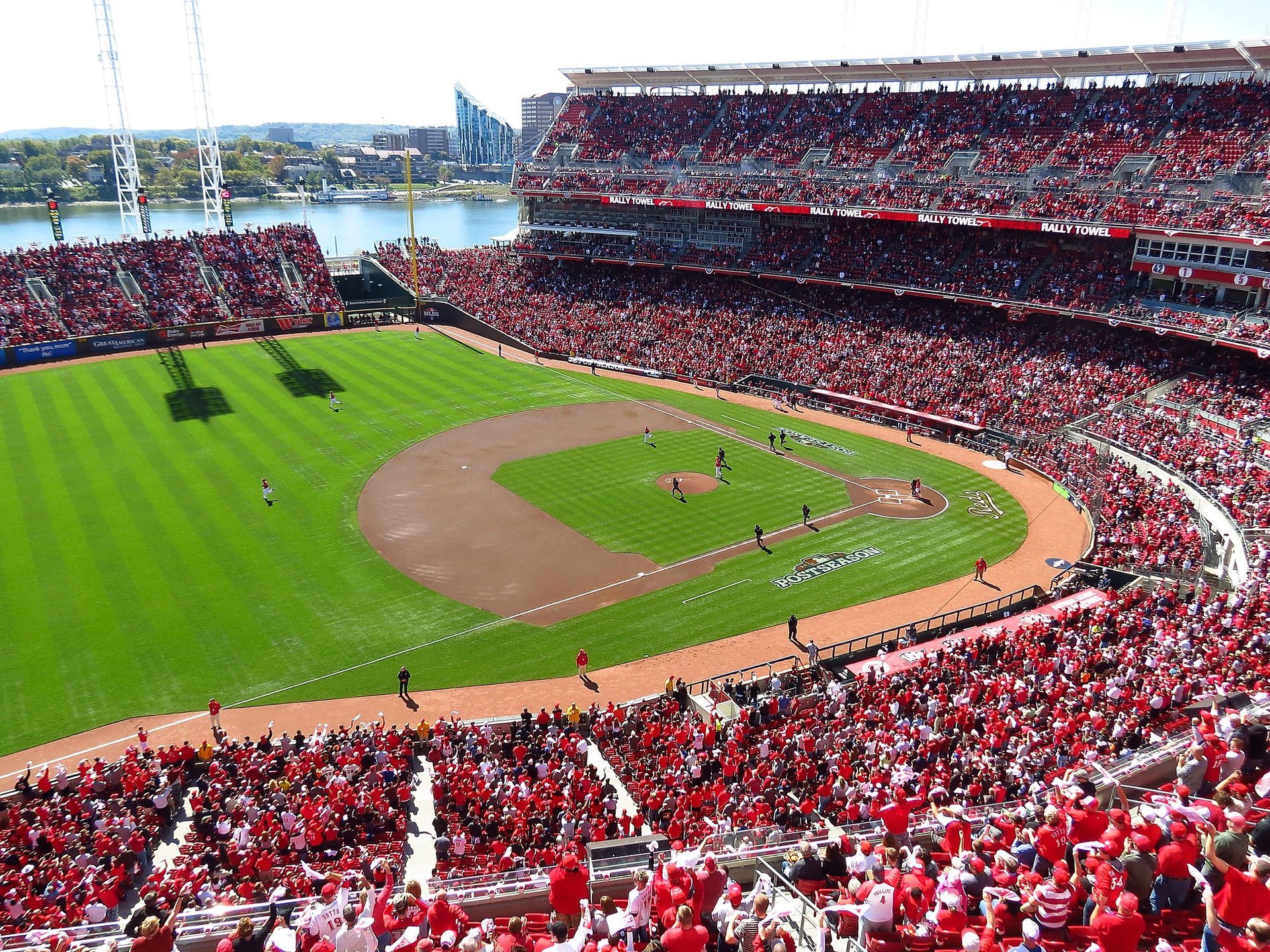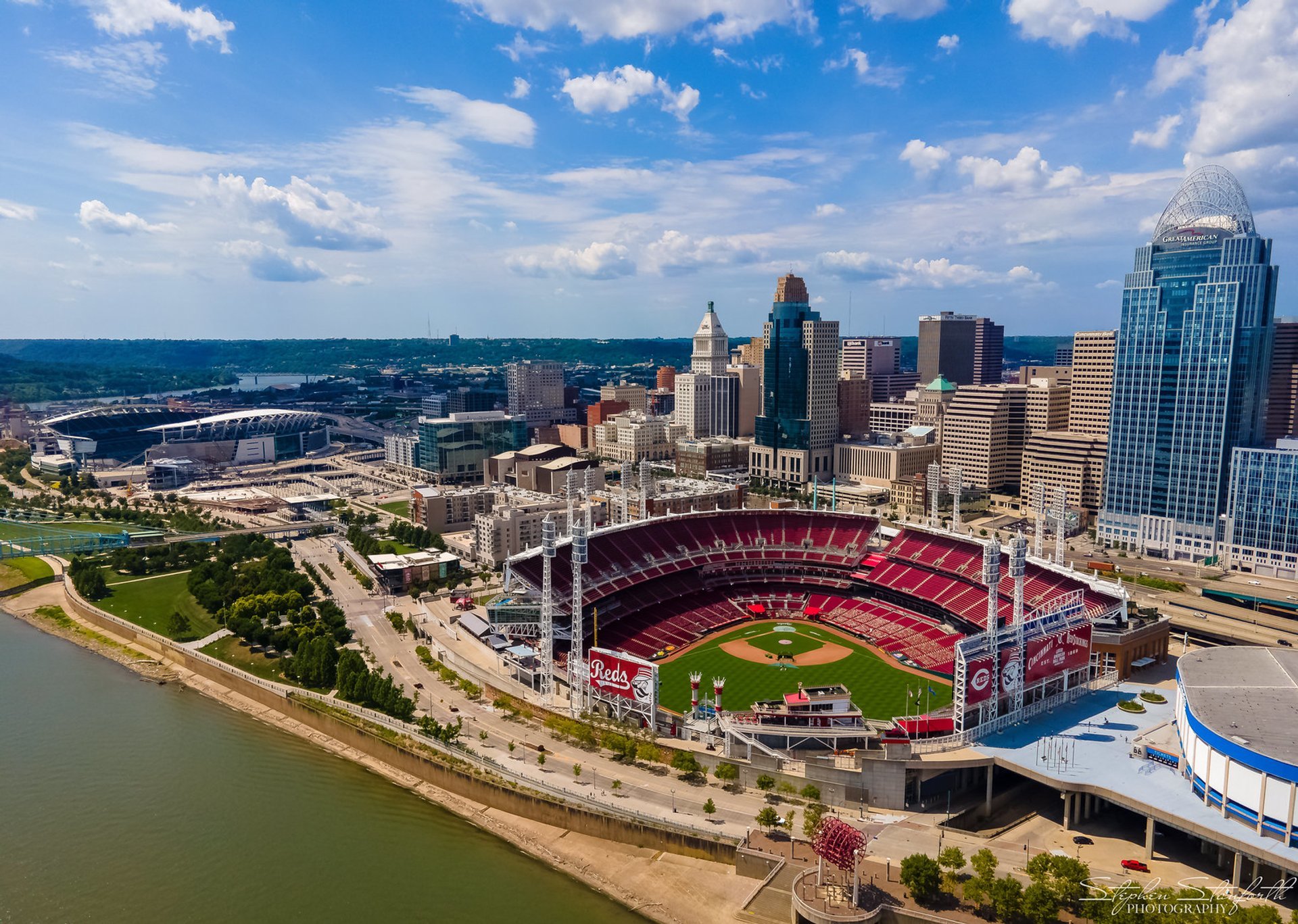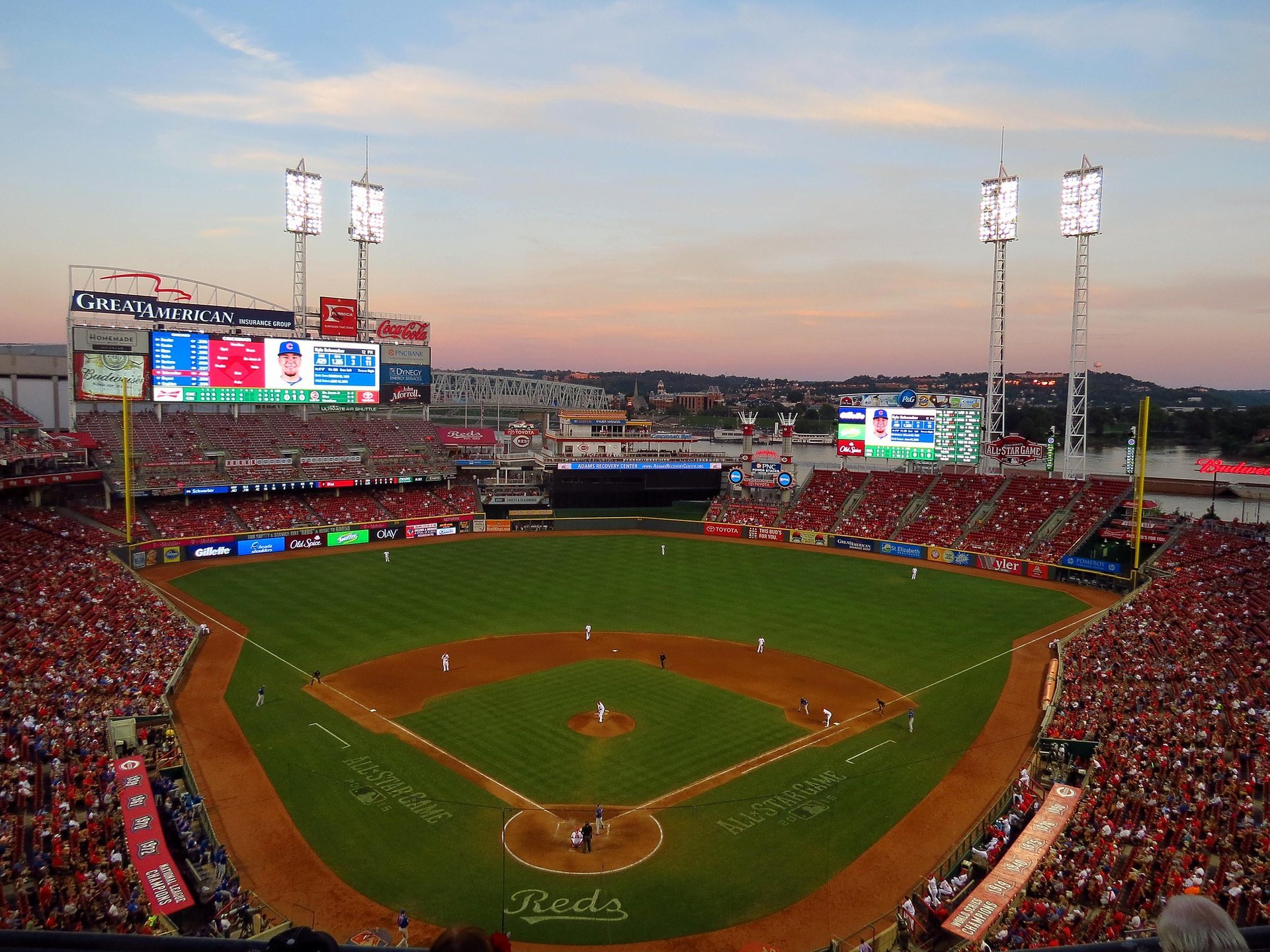 San Francisco Giants @ Cincinnati Reds, Great American Ball Park
See accommodations nearby
The Great American Ball Park is the home stadium for the first professional baseball team in the US—the Cincinnati Reds. Thanks to its central location in downtown Cincinnati, Ball Park gives a chance to enjoy the game and explore the Ohio River banks. Dining at The Banks might add a tasty twist to your baseball adventures.
Great American Ball Park Features
Spending a night watching the Reds home game at Great American Ball Park is more than baseball fans might expect. Positioned on the winding banks of the Ohio River, Great American Ball Park provides stunning views of downtown Cincinnati, the Ohio River, Mt. Adams, and the landscapes of Northern Kentucky. The stadium is also praised for its innovative features and affordable seating options. Great American Ball Park also highlights the team's rich history: the Reds Hall of Fame and Museum, Crosley Terrace statues depicting the Red legends like Ted Kluszewski and Joe Nuxhall, Team Shop, and banners reminding fans of the club's historic moments—the Reds spirit cannot go unnoticed here!
When to go
The baseball season at Great American Ball Park usually runs from late March to late September. Check the schedule in the "External Resources" section below. One of the best occasions to visit Great American Ball Park is opening day, always a home game for the Reds, which occurs in late March or early April. Due to the COVID-19 restrictions, the spectators' access to Great American Ball Park is subject to change. The Cincinnati Reds Hall of Fame & Museum is open year-round. The visits follow new procedures and safety protocols.
Find hotels and airbnbs near Great American Ball Park (Map)