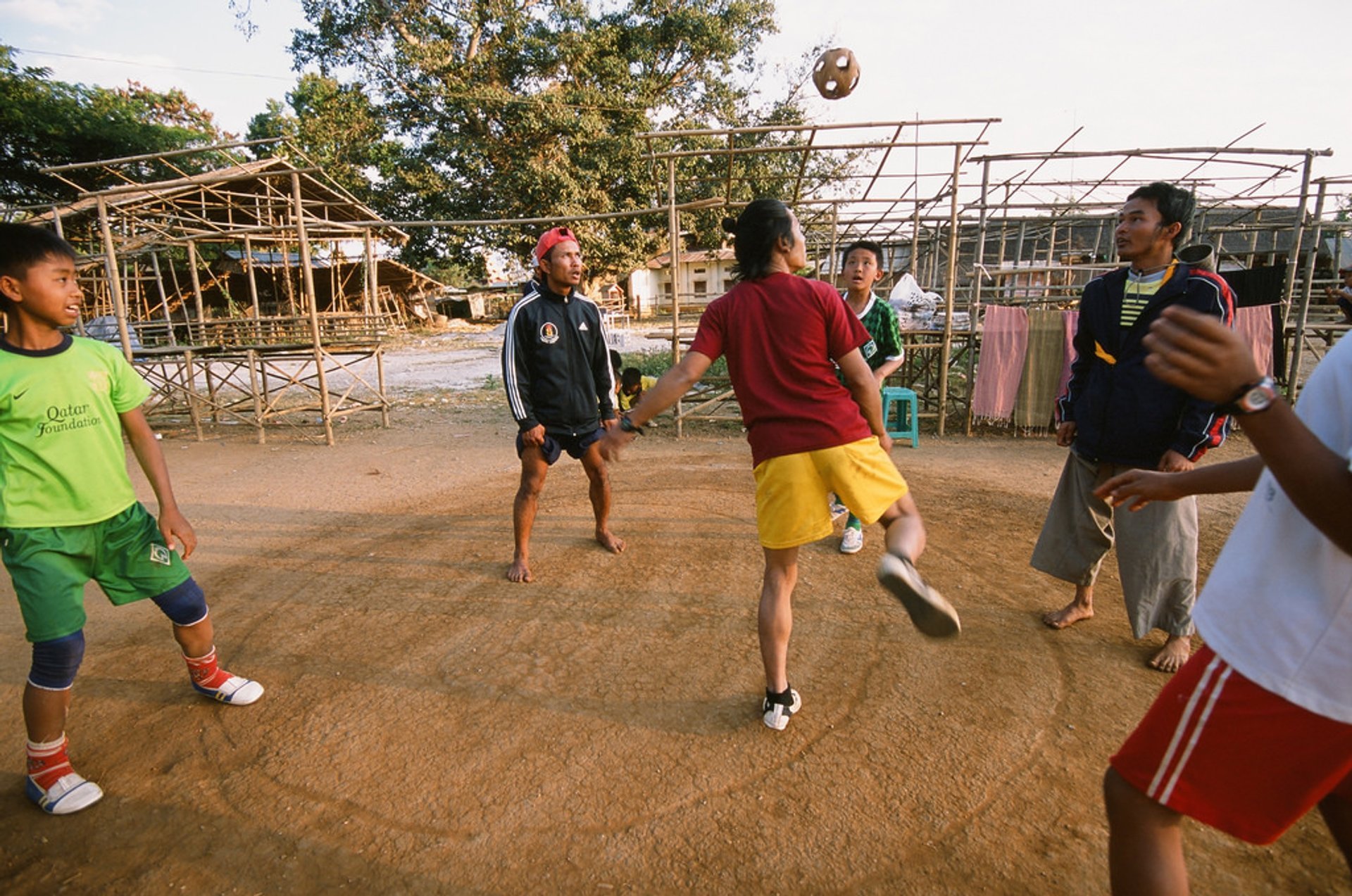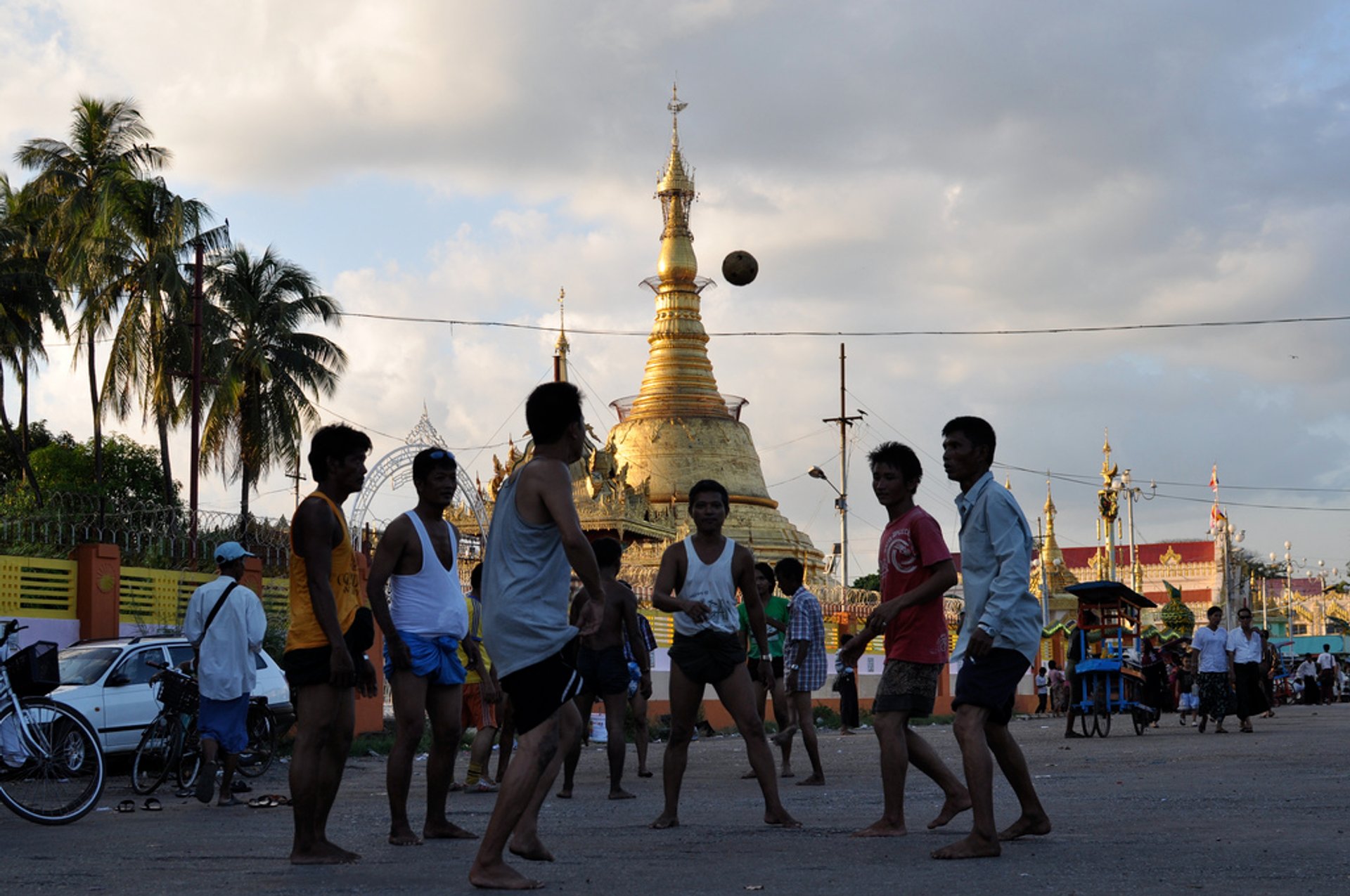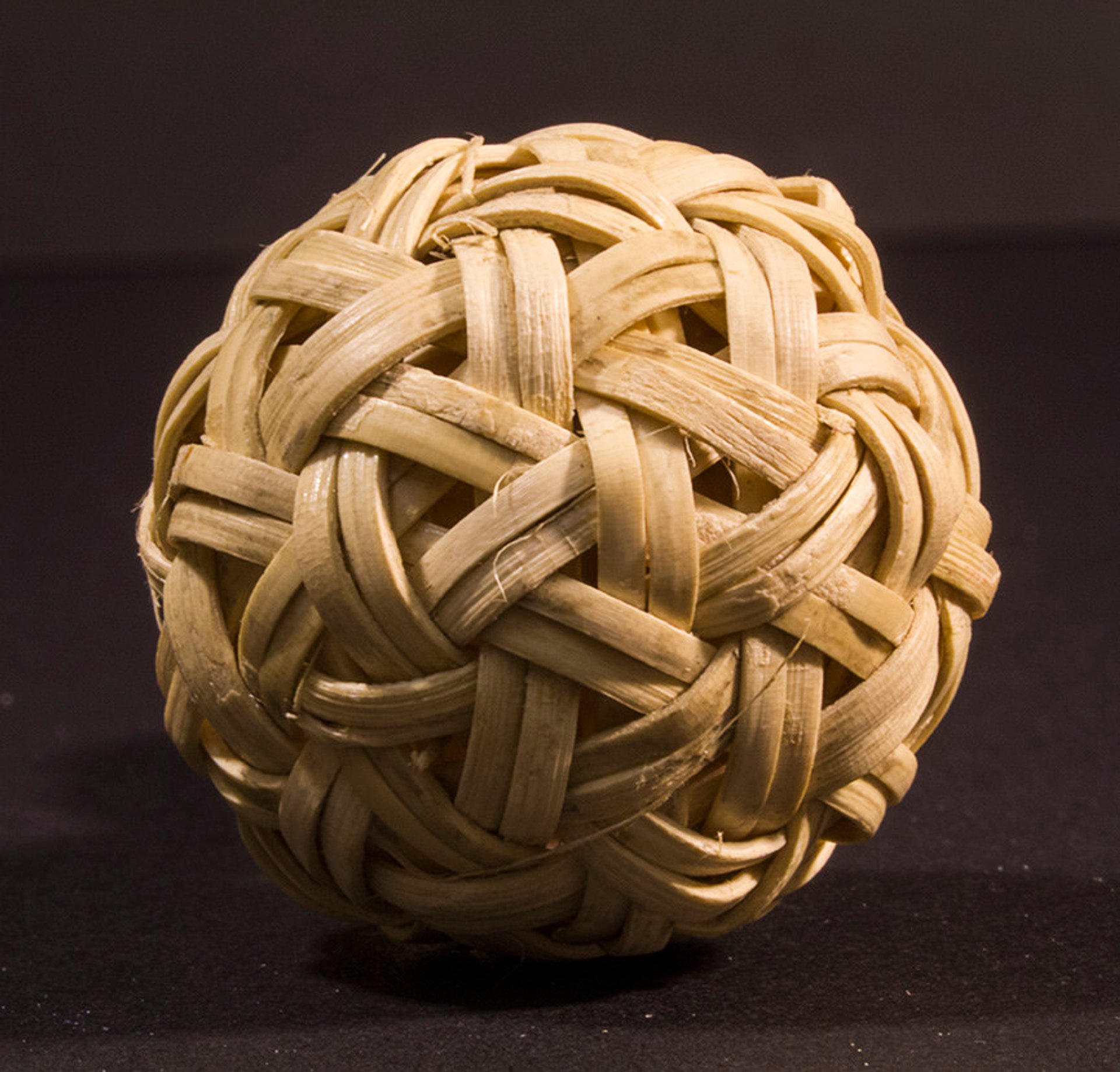 Chinlone is a traditional and original game of Myanmar, a mixture of sport, martial arts, and dance in which there are no teams and no opponent, no competition in the usual sense, no victories and defeats. The meaning of the game is in the skill demonstration of each participant. A team of six players passes the ball back and forth, moving in a circle on feet, knees, or other parts of the body. One player comes into focus and begins to take steps which are connected to the dance. The other players support a soloist dancer in the center and hold the ball with one touch. As soon as the ball falls to the ground, the game begins again. "Chinlone" in Burmese language means "rounded basket."
The ball for the game is made of rattan. Players play barefoot or in footwear that allows them to feel the ball and the earth as much as possible. The Chinlone Game is more than 1,500 years old and once it was only played by representatives of the royal family.
Since then, the traditional Burmese sport developed, and it has invented more than 200 different ways of striking the ball. People play chinlone during many Buddhist festivals. The audience is entertained by remarks of the commentator and live music performed by an orchestra. All of this inspires the players and shapes the style and the rhythm of each game. Both men and women play chinlone, sometimes on the same team. Even children may be included in the national team, showing the beauty of movement and dexterity. An annual competition among teams of cane-ball (chinlon) players coincides with the Kyauk Taw Gyi Pagoda festival in Mandalay held in October.
Find hotels and airbnbs near Chinlone (Map)