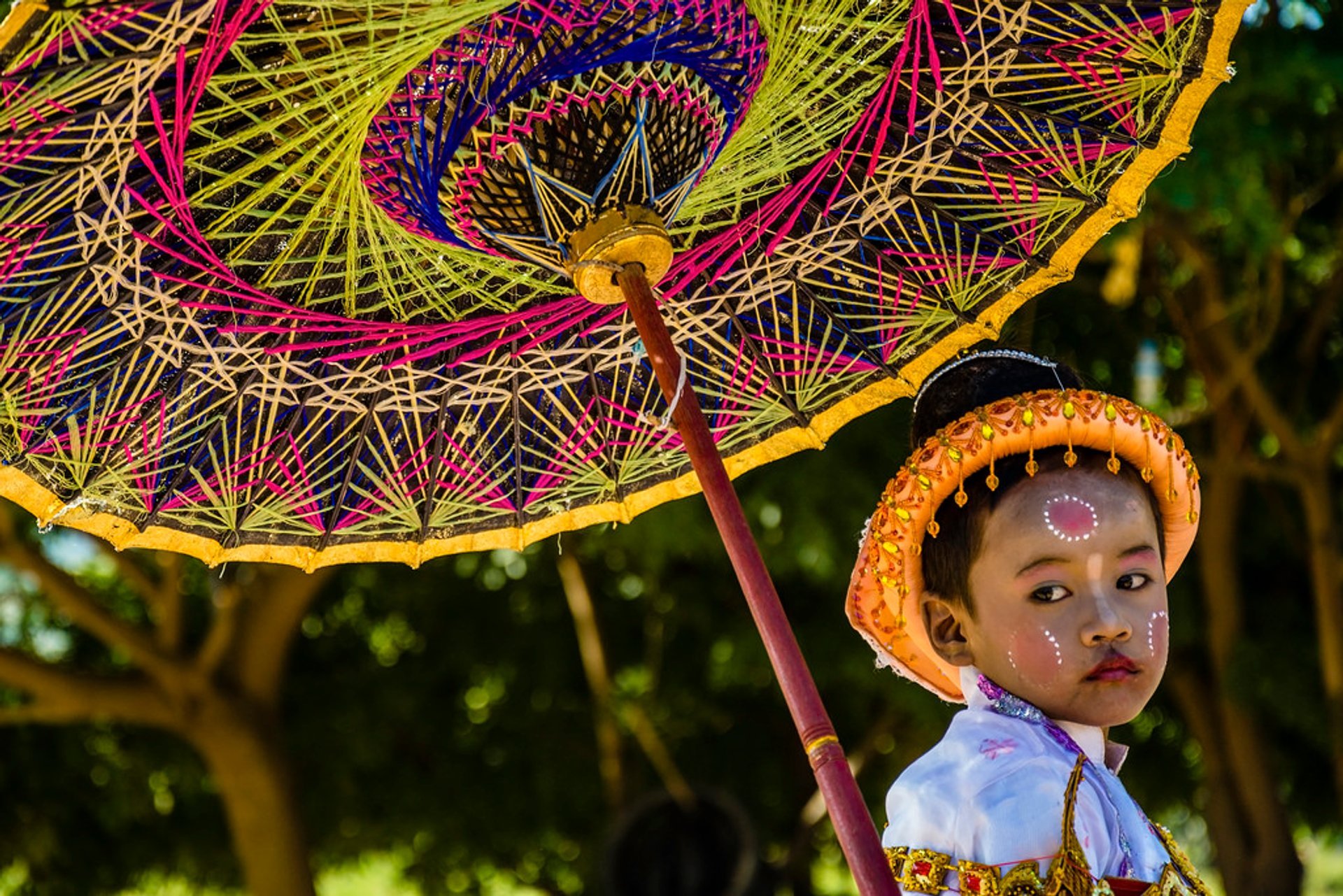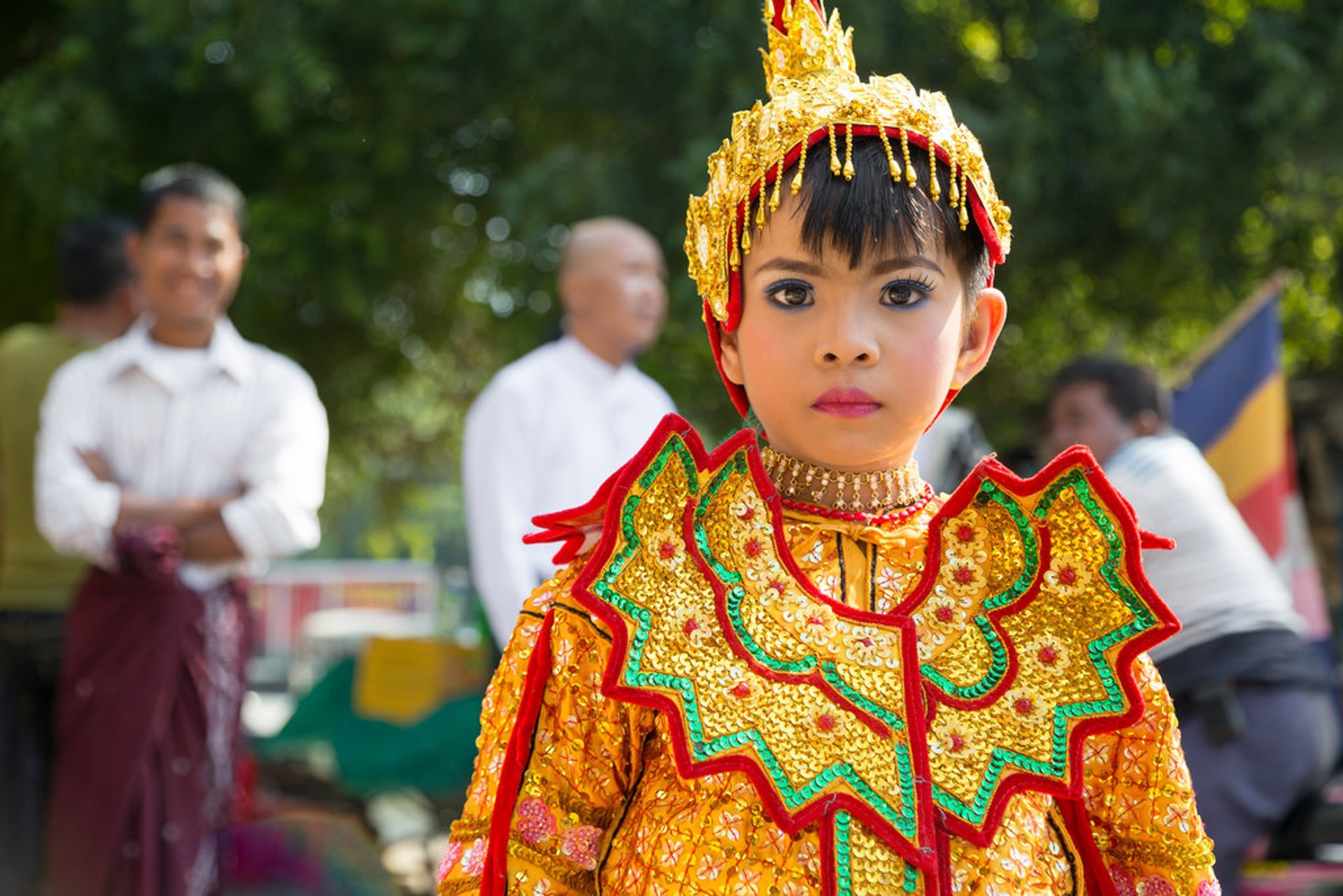 See accommodations nearby
The Shinbyu or Novitiation ceremony is a unique feature of Myanmar. At least once in their life boys become members of the Buddhist Order as Ordained Monks. They stay at a monastery, and it is considered to be a blessing for the whole family as well as for the boys themselves. This ceremony is usually celebrated during school holidays in March and April, before the water festival.
A formal Novitiation ceremony involves a parade around the pagodas on the first day with the boys all dressed up as princes. In the afternoon their heads will be shaven and they will enter the Order. They have to observe eight precepts and learn the Buddha teachings from their preceptor. On the same day or the next there will be a feast for monks and invited guests. The ceremony is accompanied by music and funny dances to amuse people.
Shinbyu novitiation ceremonies take place in Buddhist monasteries all over Myanmar, including big cities such as Yangon, and small towns like Kalaw. Travel operators usually can incorporate a visit to one of such ceremonies into your Myanmar tour package.