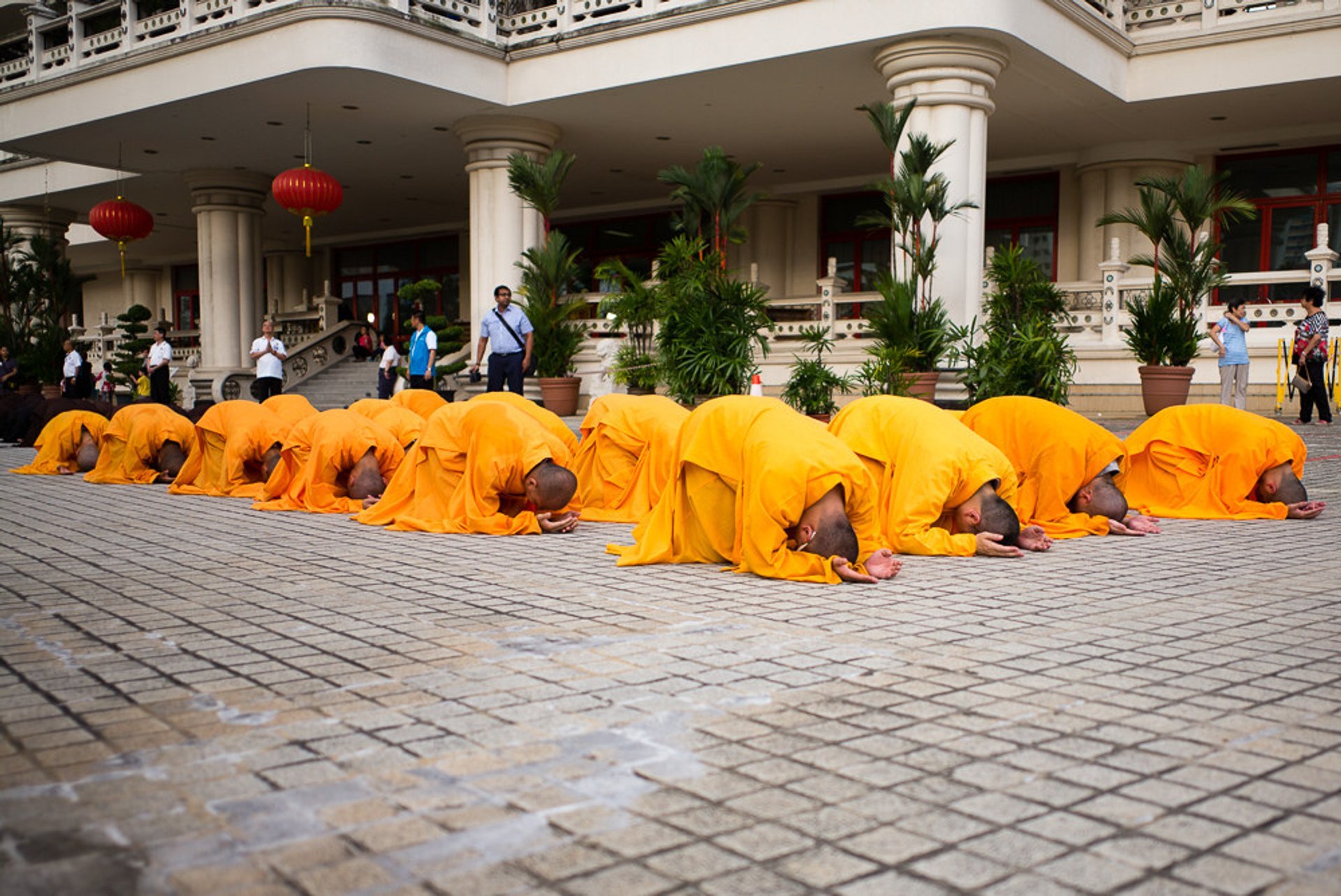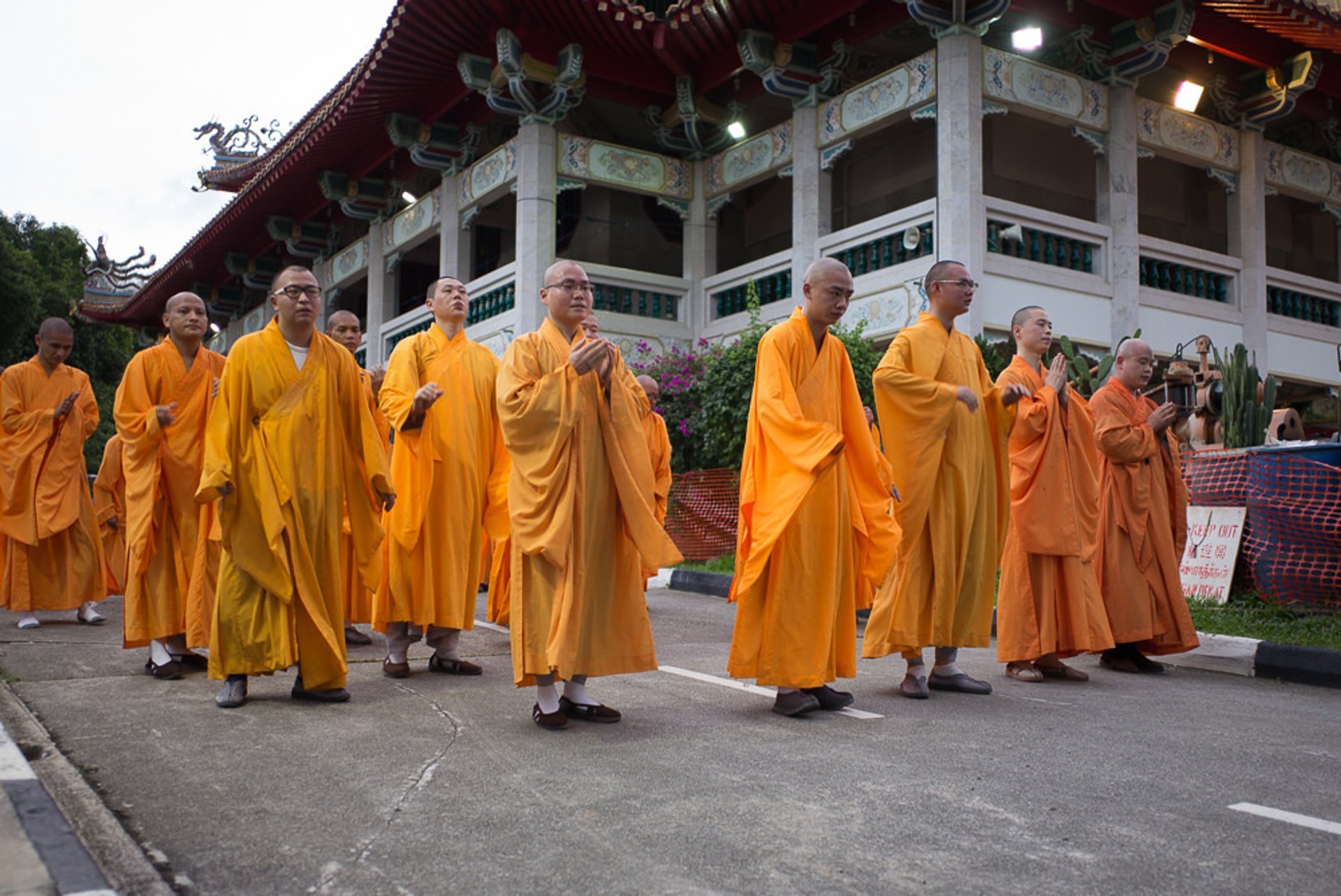 Vesak Day is one of the most important holidays among Buddhists, as it celebrates the birthday of their teacher. The solemn part of the celebration consists of worshipping Buddha through bringing flowers, candles and incense to Buddha statues, chanting sutras in the temples and performing numerous rituals which are crowned with a street candlelit procession.
One of the most typical rituals is kneeling and bowing at every third step while praying to Buddha in repentance asking for personal blessing and praying for the peace in the world. The "three-step, one bow" ritual continues for two hours, however, the devotees come 24 hours beforehand in order to reserve a place in the procession.
Another Vesak Day's characteristic feature is Dana which is a common name for the acts of generosity. During the Vesak Day Buddhists give money to charity, donate blood, release caged birds, and generally help the poor and needy, since good deeds are believed to increase the well-being of the very benefactors. Singapore welcomes all the interested, regardless of the ​religion they practise, to learn more about Buddhist culture on the holy Vesak Day which takes place in late May.
Find hotels and airbnbs near Vesak Day (Map)