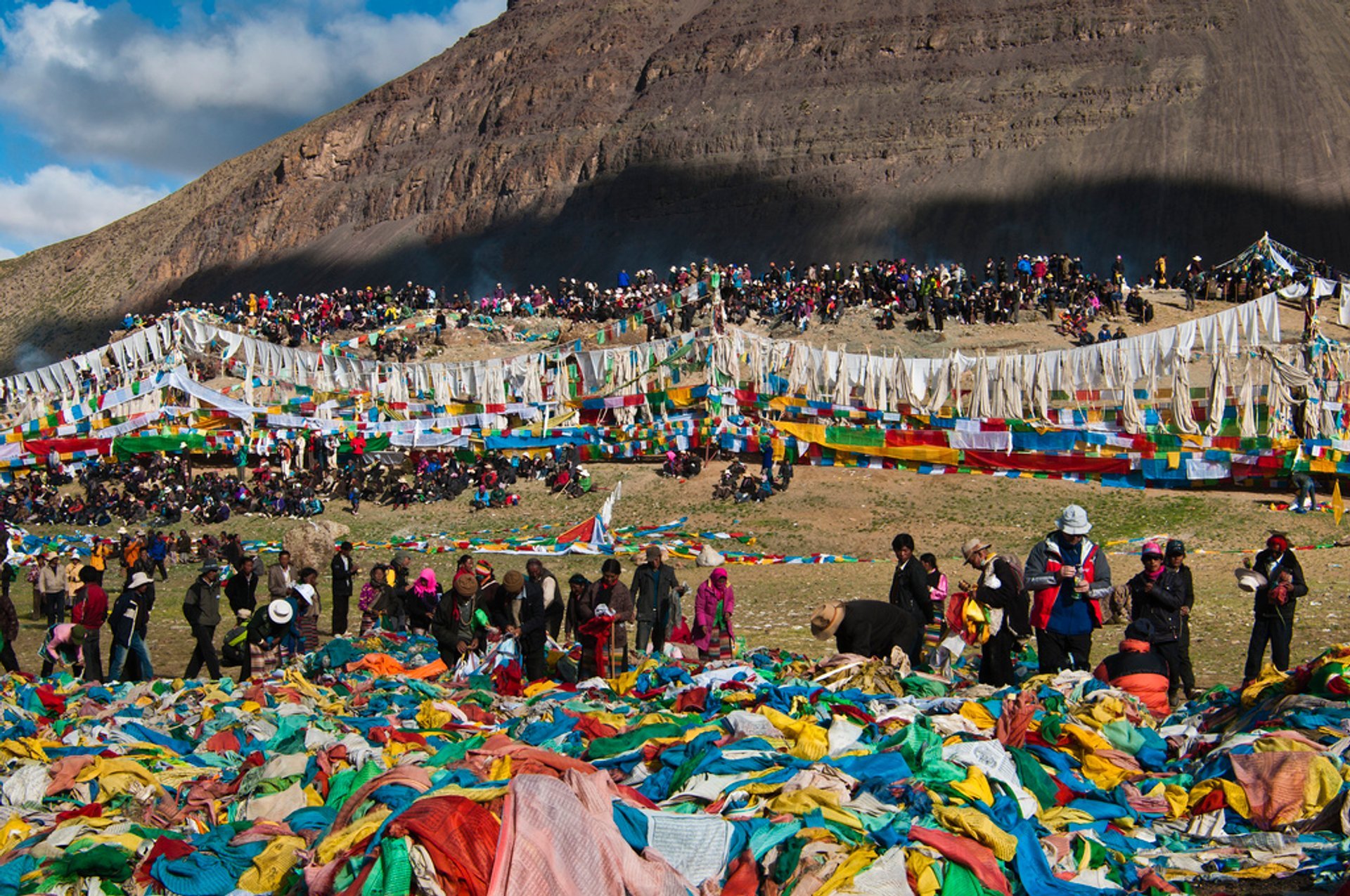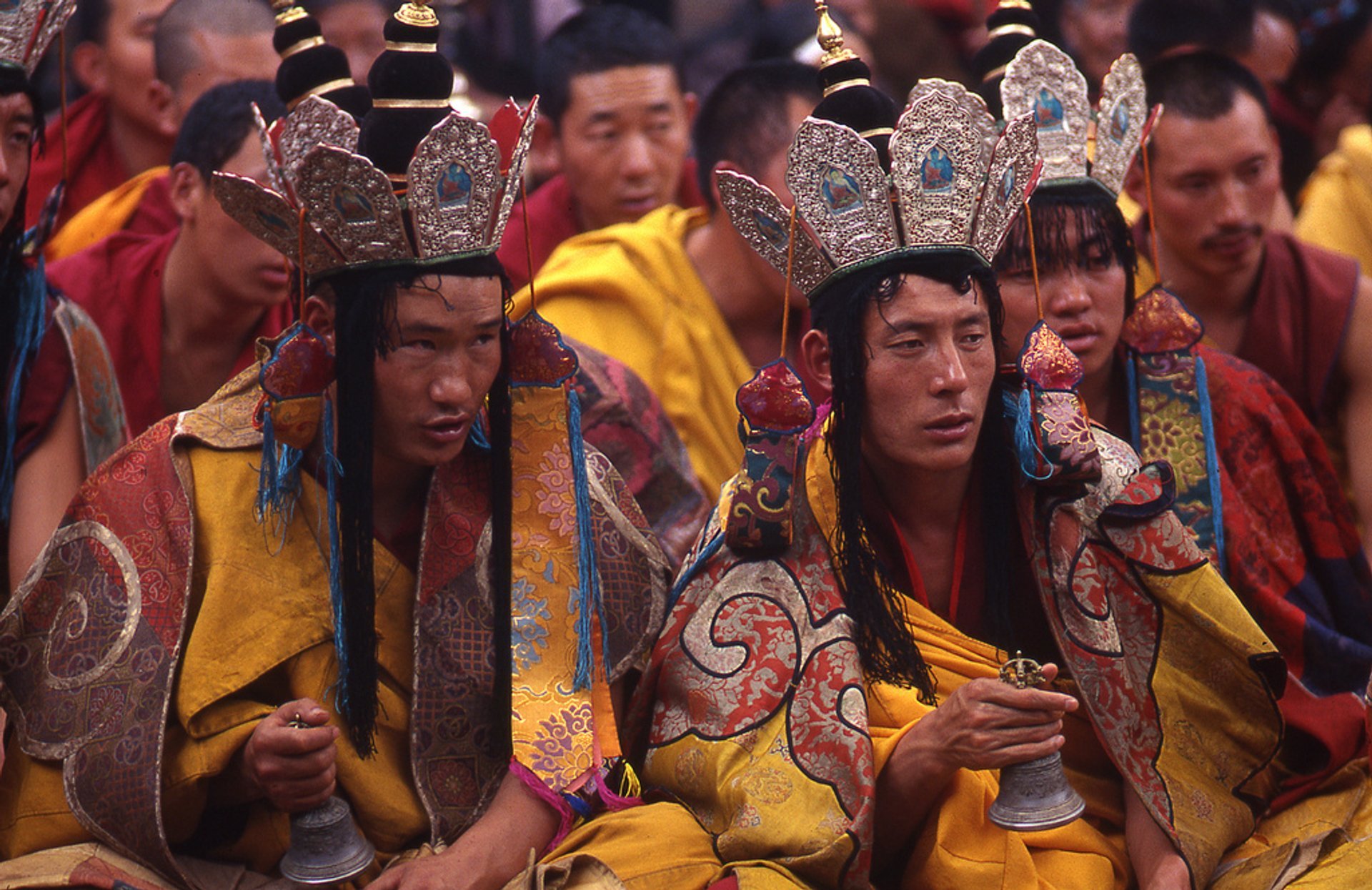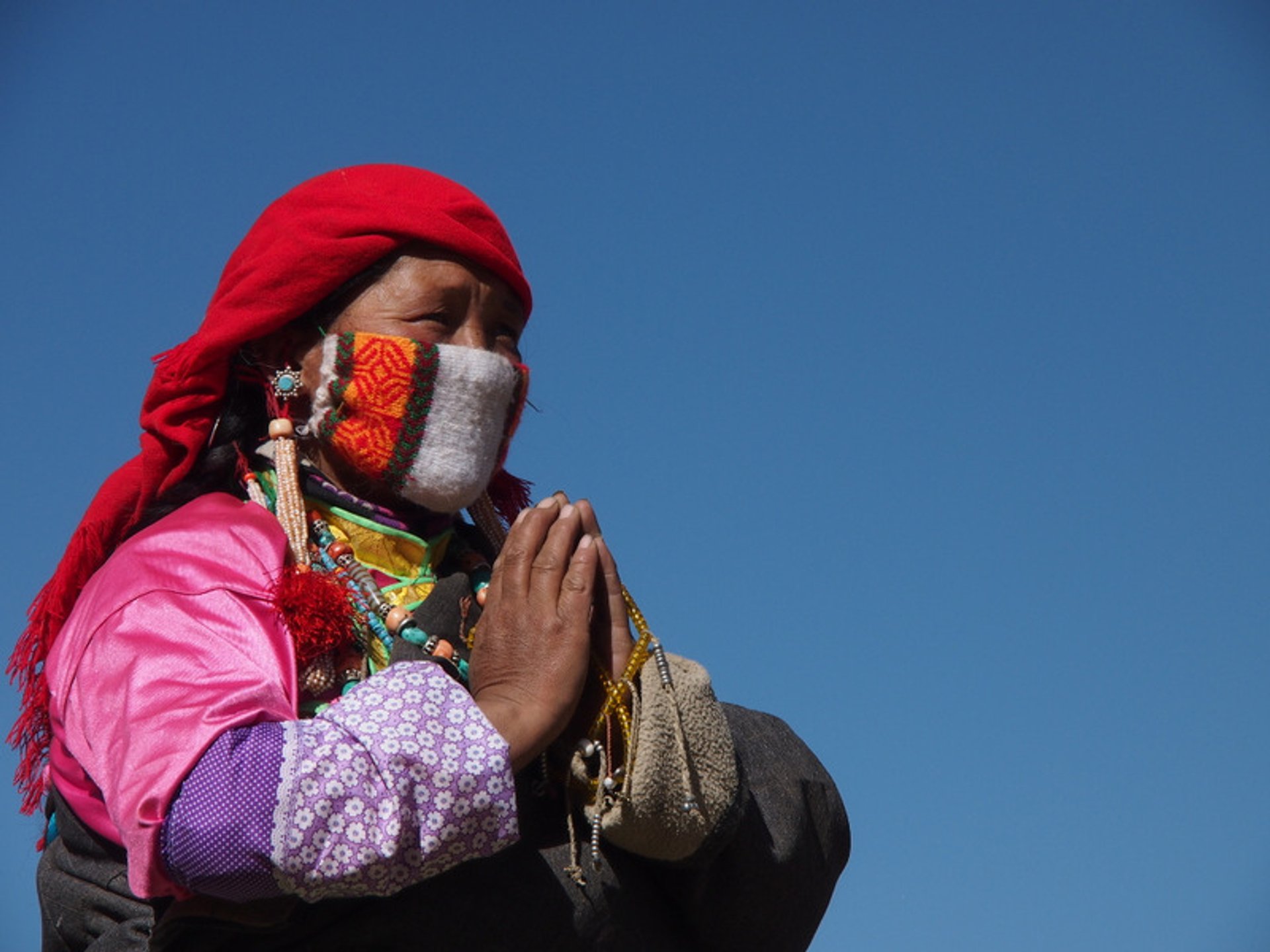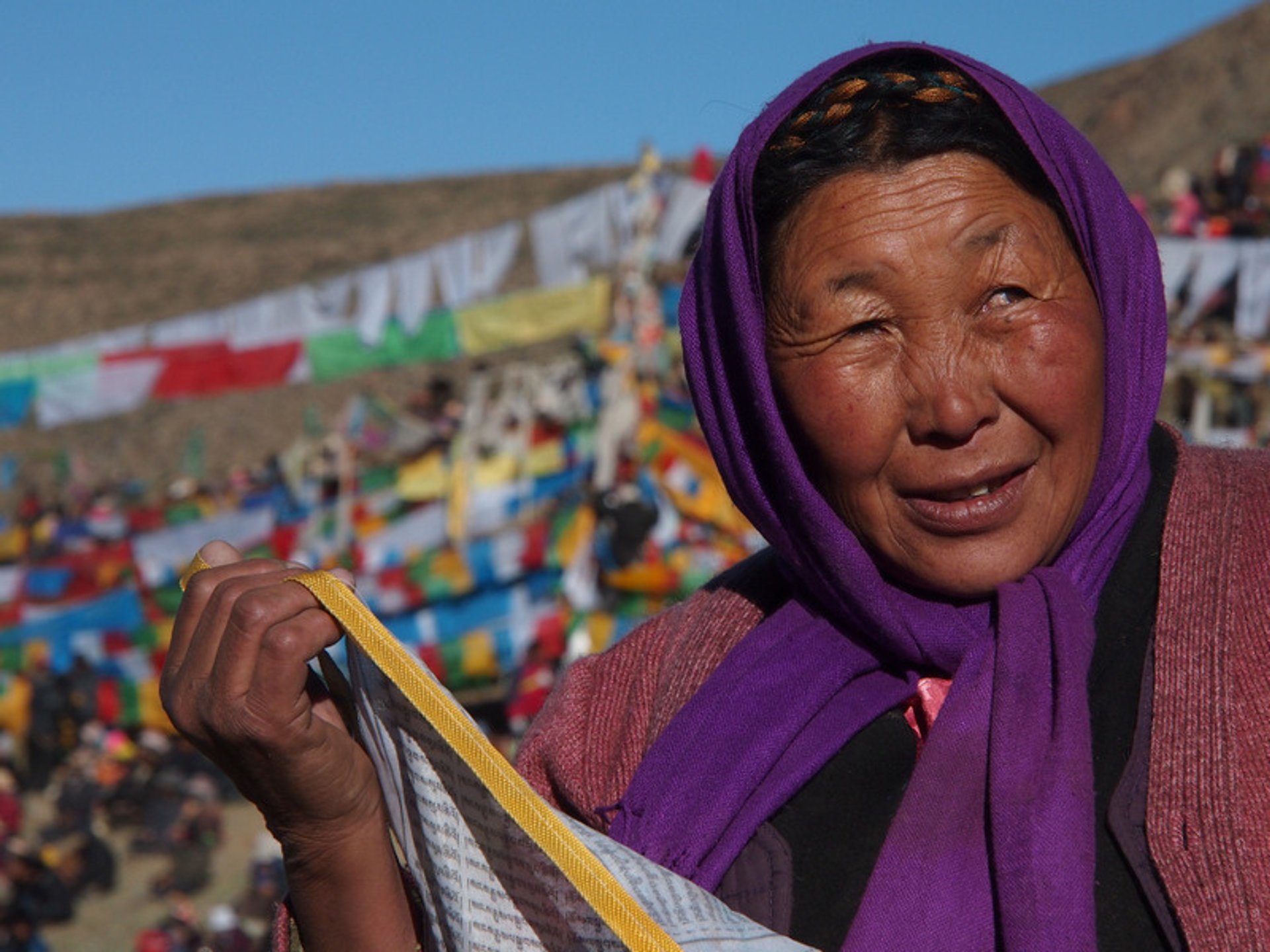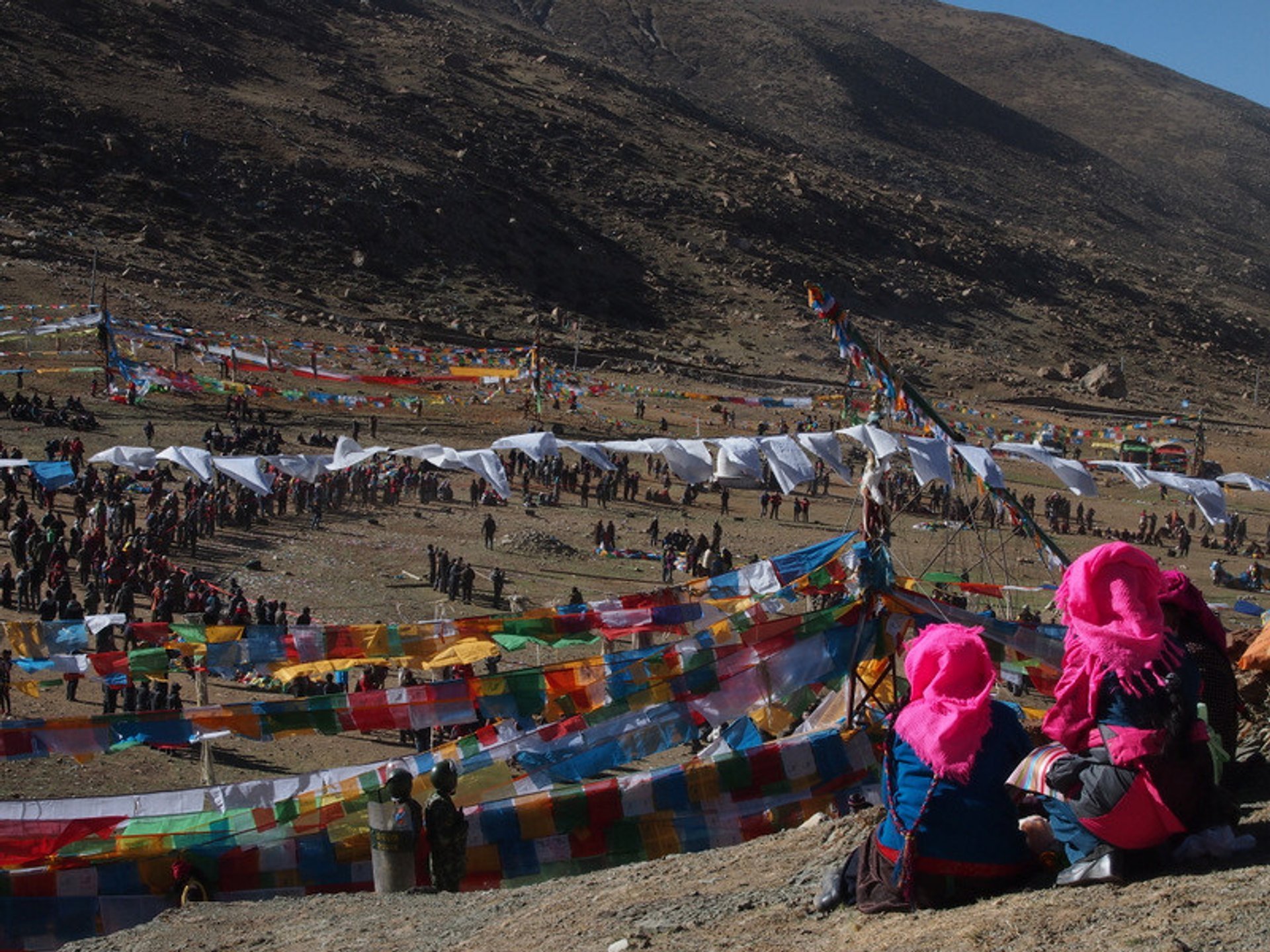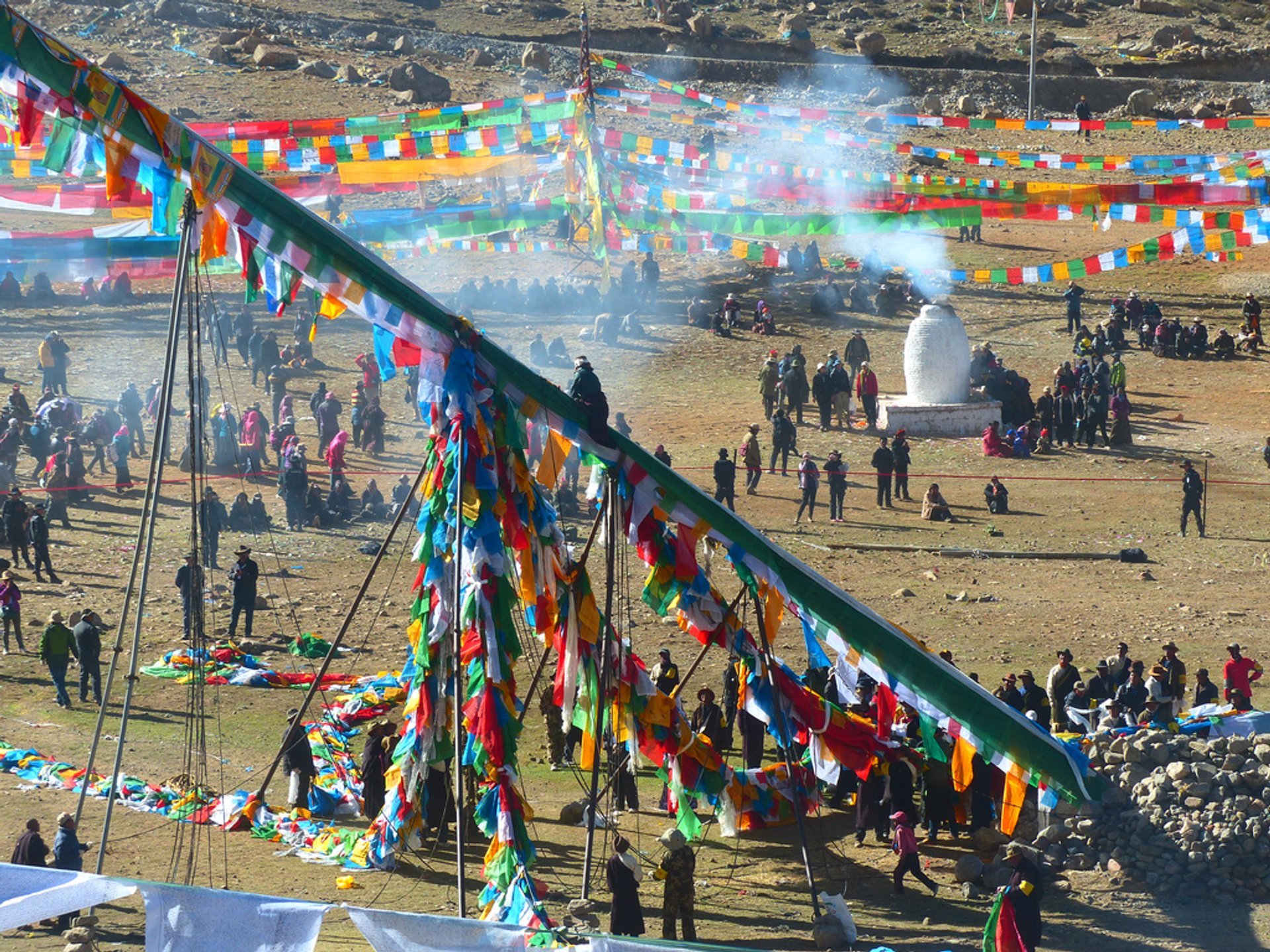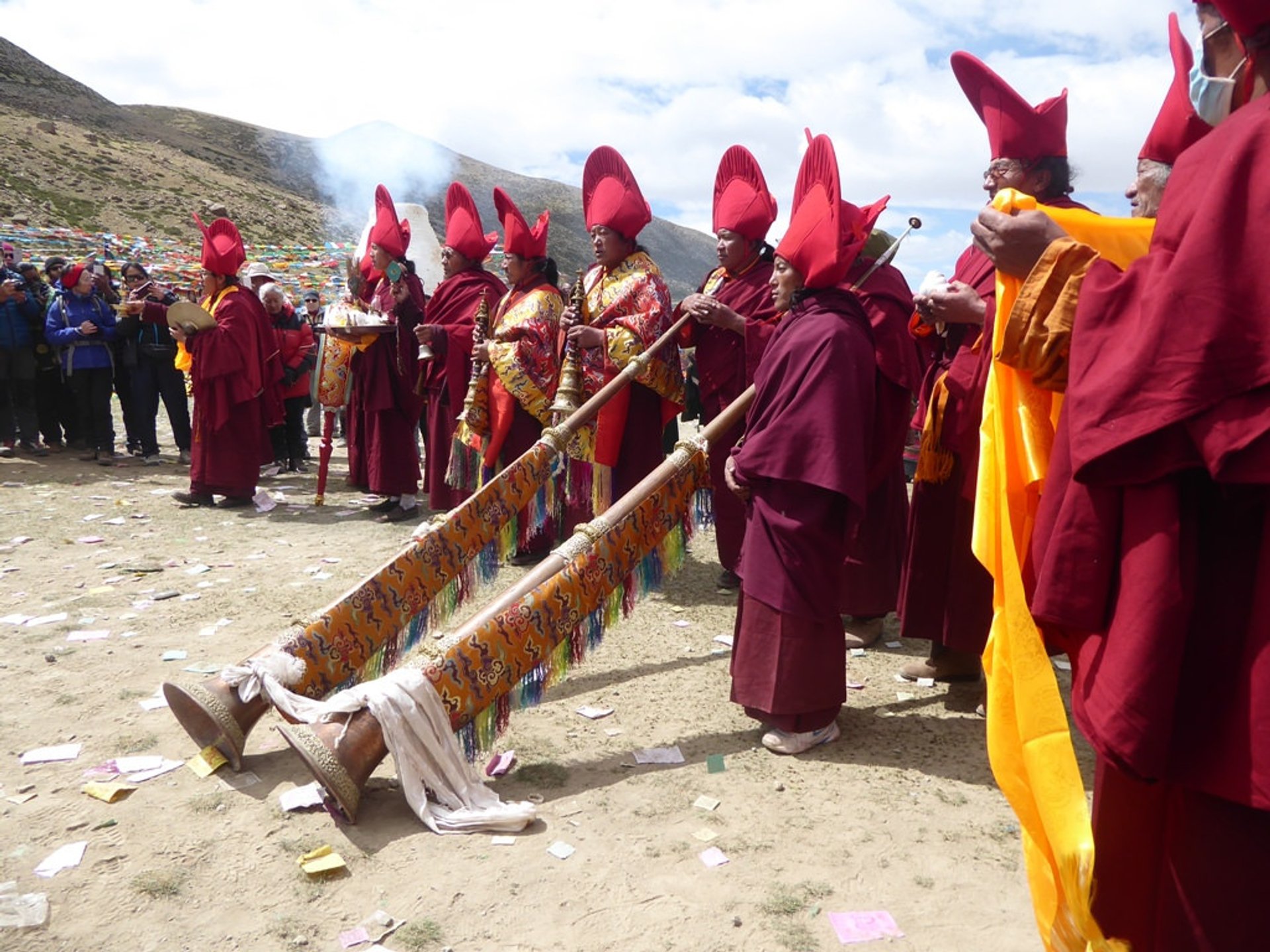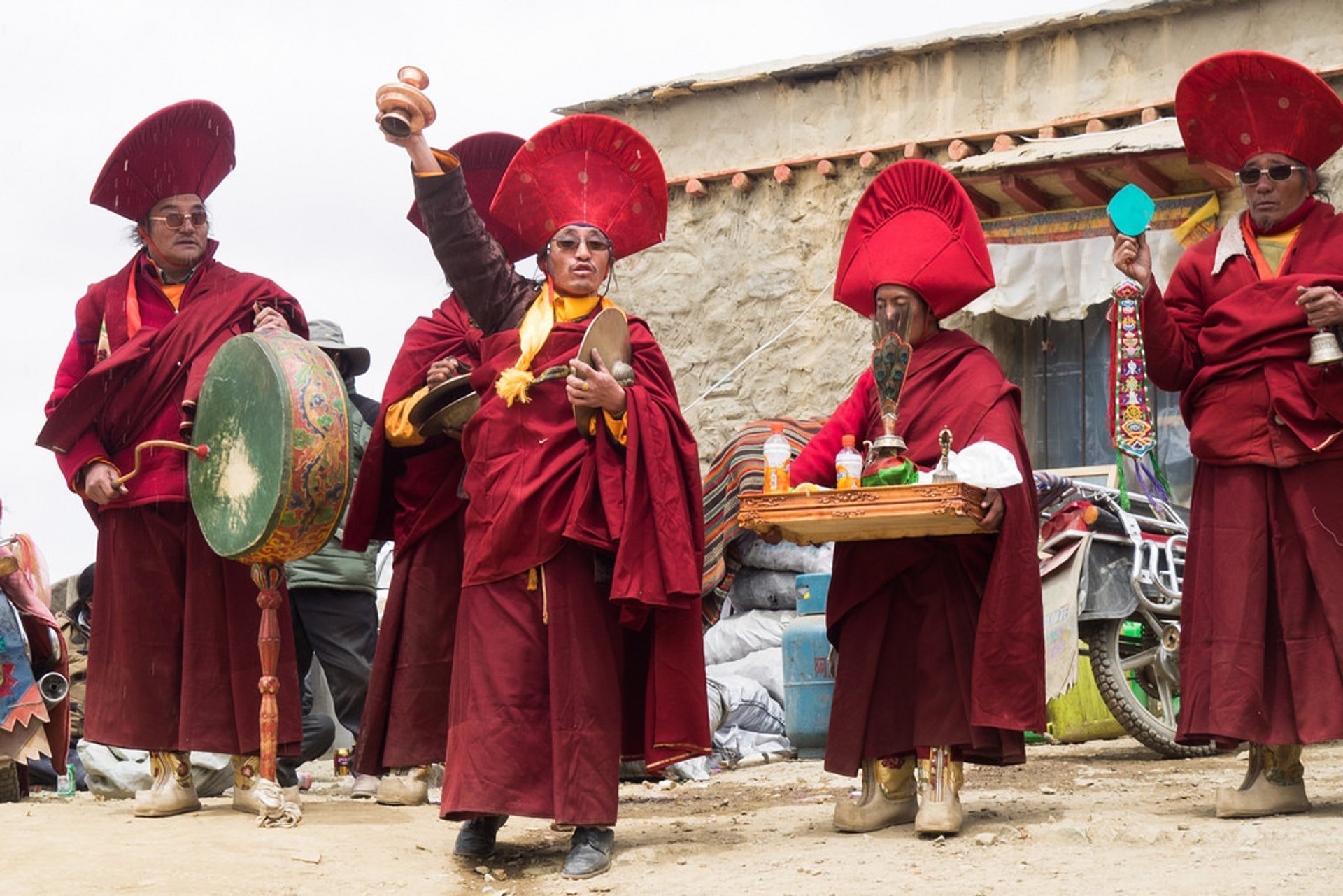 The Saga Dawa Festival worships the life of Buddha and coincides with three crucial events in his life: birth, nirvana, and death. In Tibetan "Saga" means "fourth" and "Dawa" means "month," which is why the festival is celebrated through the whole 4th Tibetan month and is believed to be one of the most significant religious occasions solemnized in Tibet which casts aside all barriers of colour, religion, or nationality.
Within the framework of their tradition, Buddha, while dying, told one of his followers not to honour him merely with lights, flowers, and incense after his death but by aiming to follow his teachings about being compassionate and kind and living a big-hearted life. That's why during the celebration many people give out alms to the pleading and refrain from killing animals.
During this festival, a large number of pilgrims come to Lhasa to visit the monasteries and take part in the ritual walk around the Lingkhor path. A late afternoon picnic in the Dzongyab Lukhang Park is another excellent way to be connected during Saga Dawa, these outings to the foot of Potala is a yearly ritual for Tibetan people. Celebrations are held all over Tibet, but one of the greatest and most famous can be found at Tarboche at the foot of Mt. Kailash. If you want to visit this sight, you might need a special permit.
Pilgrims come early in the morning and gather around the huge ceremonial flagpole with hundreds of colourful prayer flags attached to it. Before the ceremony starts, a group of lamas come closer to the flagpole and play woodwind instruments. When the music begins, pilgrims begin to walk around the prayer flags. As soon as the 25 m high flagpole is raised, followers start to throw Highland barley powder on themselves, which is believed to bring luck.
Thousands of pilgrims start to throw colourful prayers into the air. They are believed to be carried by the wind to heaven. When the ritual is finished, part of the followers make 13 circles around the flagpole and pray, and the other part starts their "kora," which is a sacred trek around Mt. Kailash.
Find hotels and airbnbs near Saga Dawa Festival (Map)