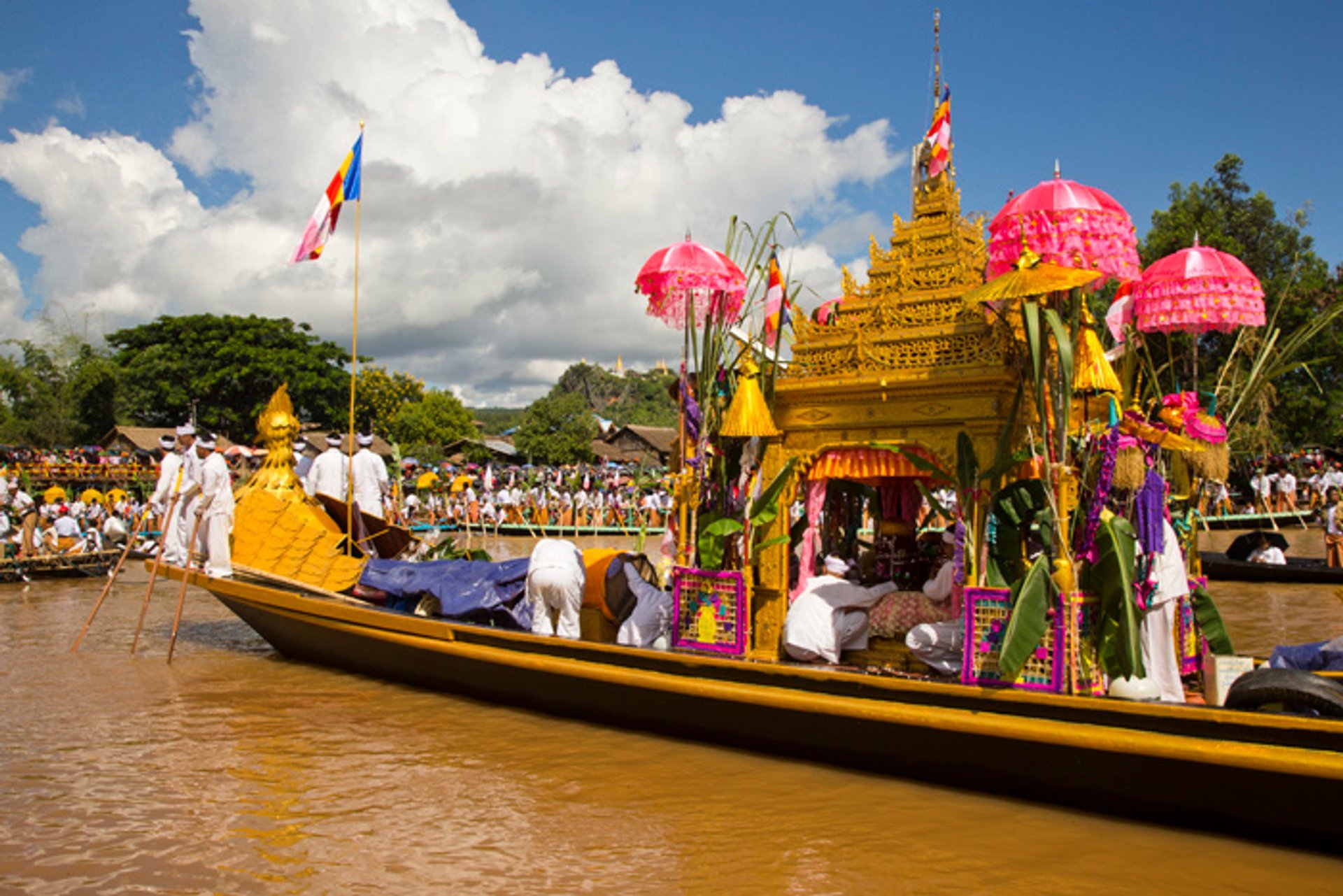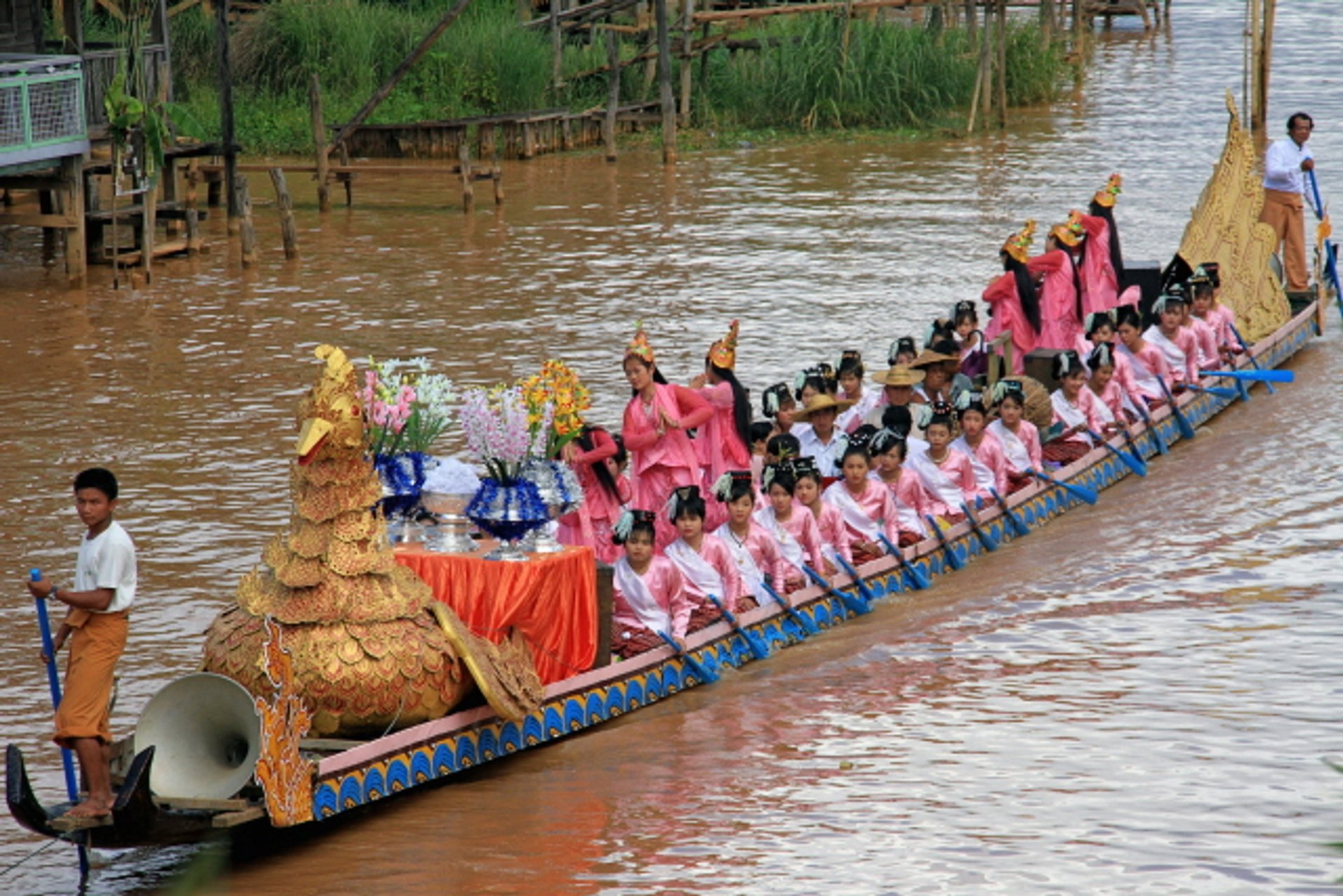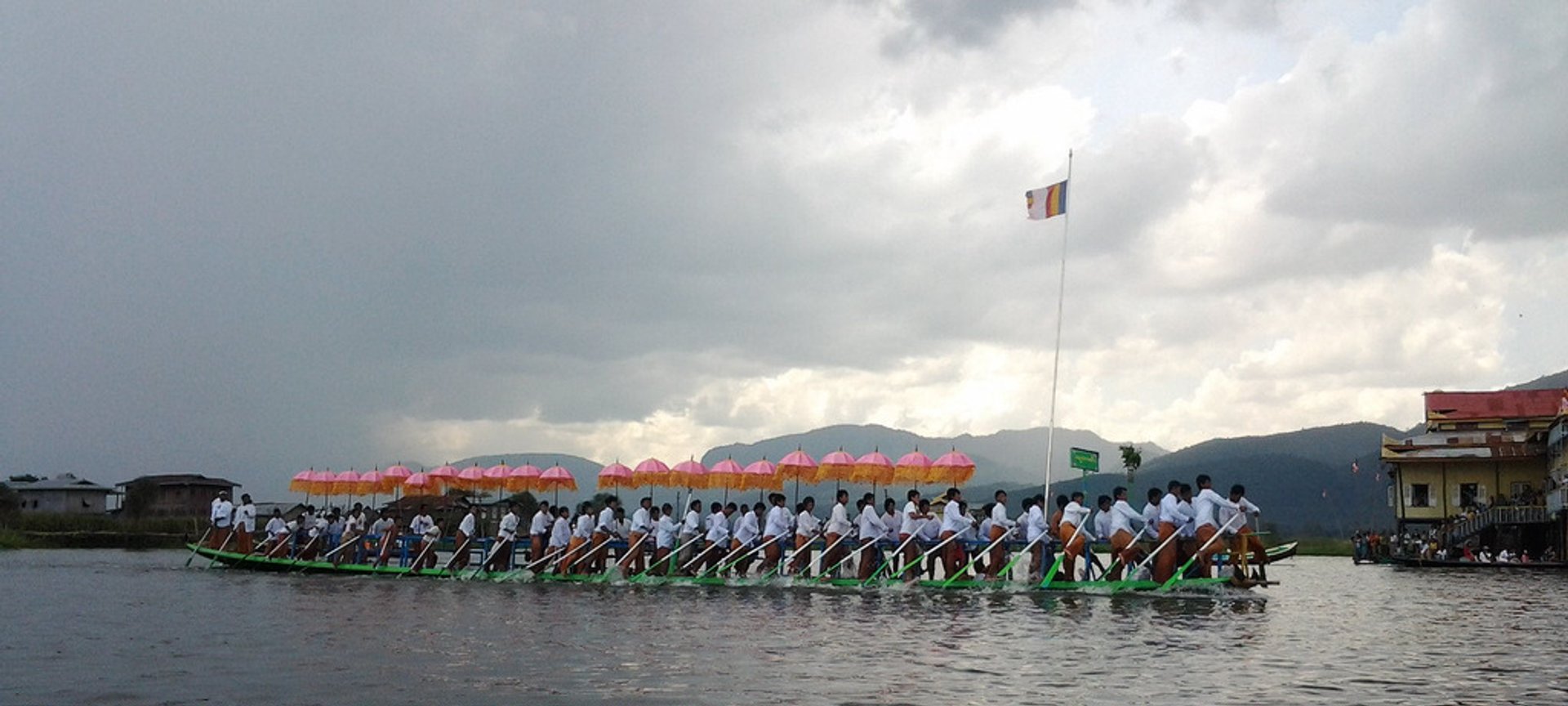 This picturesque traditional festival is held on Inle Lake during the Burmese month of Thadingyut, the 7th month of the Burmese lunar calendar (October/November). The festival starts with a solemn procession, when four of the five images of the Buddha are removed from their shrine in the Phaung Daw Oo pagoda and placed on the Royal Karaweik barge.
The barge is towed by long boats manned by up to a hundred leg rowers in colorful costumes. The Royal barge stops at 14 villages around Inle lake, where the images stay in the main monastery for one night.
Finally, the images arrive in the main town of Nyaung Shwe, where most pilgrims from near and far on hundreds of floating boats come to pay their respects and veneration. One more interesting highlight of the festival is the long boat race, where the participants row with an oar attached to one leg.
Find hotels and airbnbs near Phaung Daw Oo Pagoda Festival (Map)