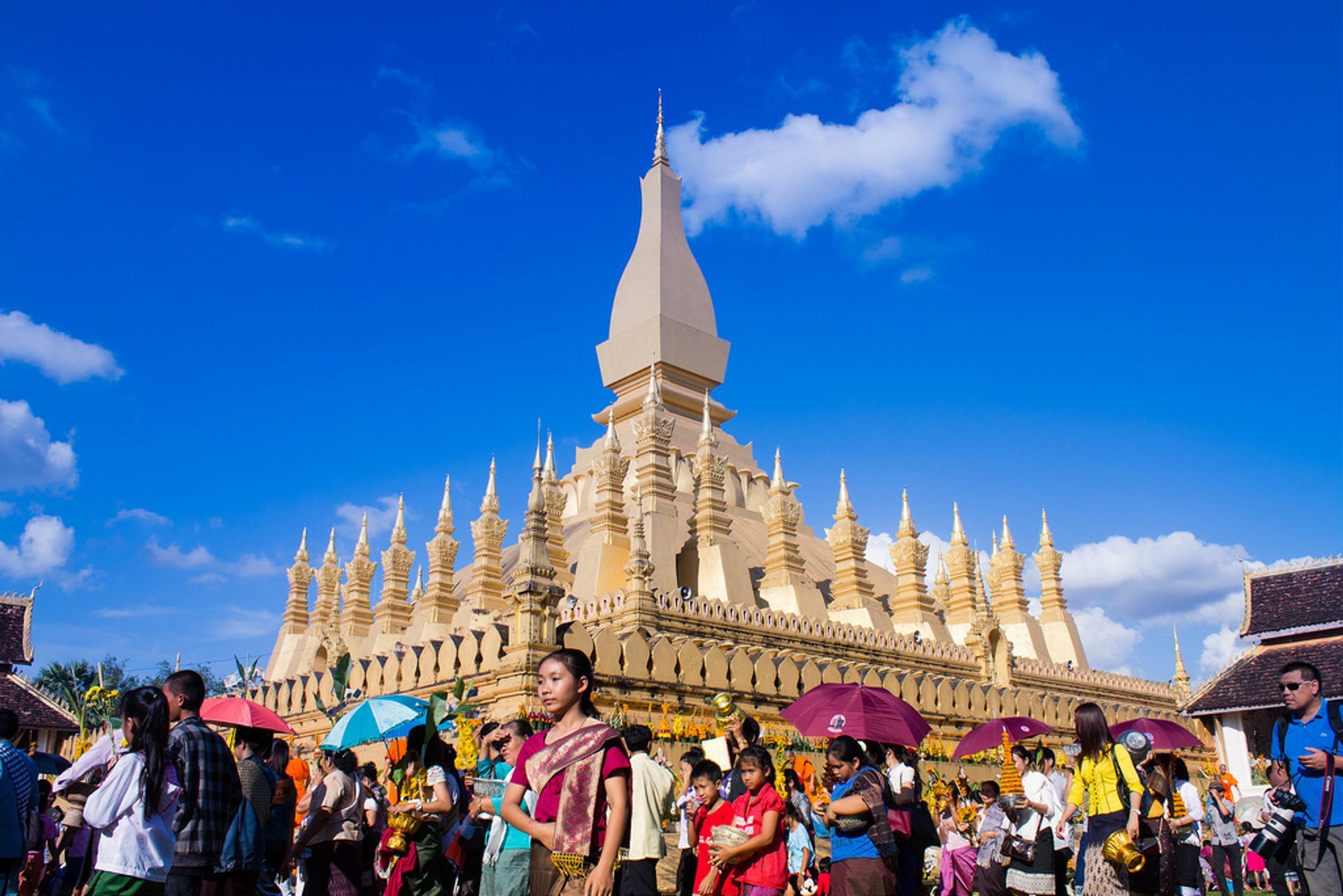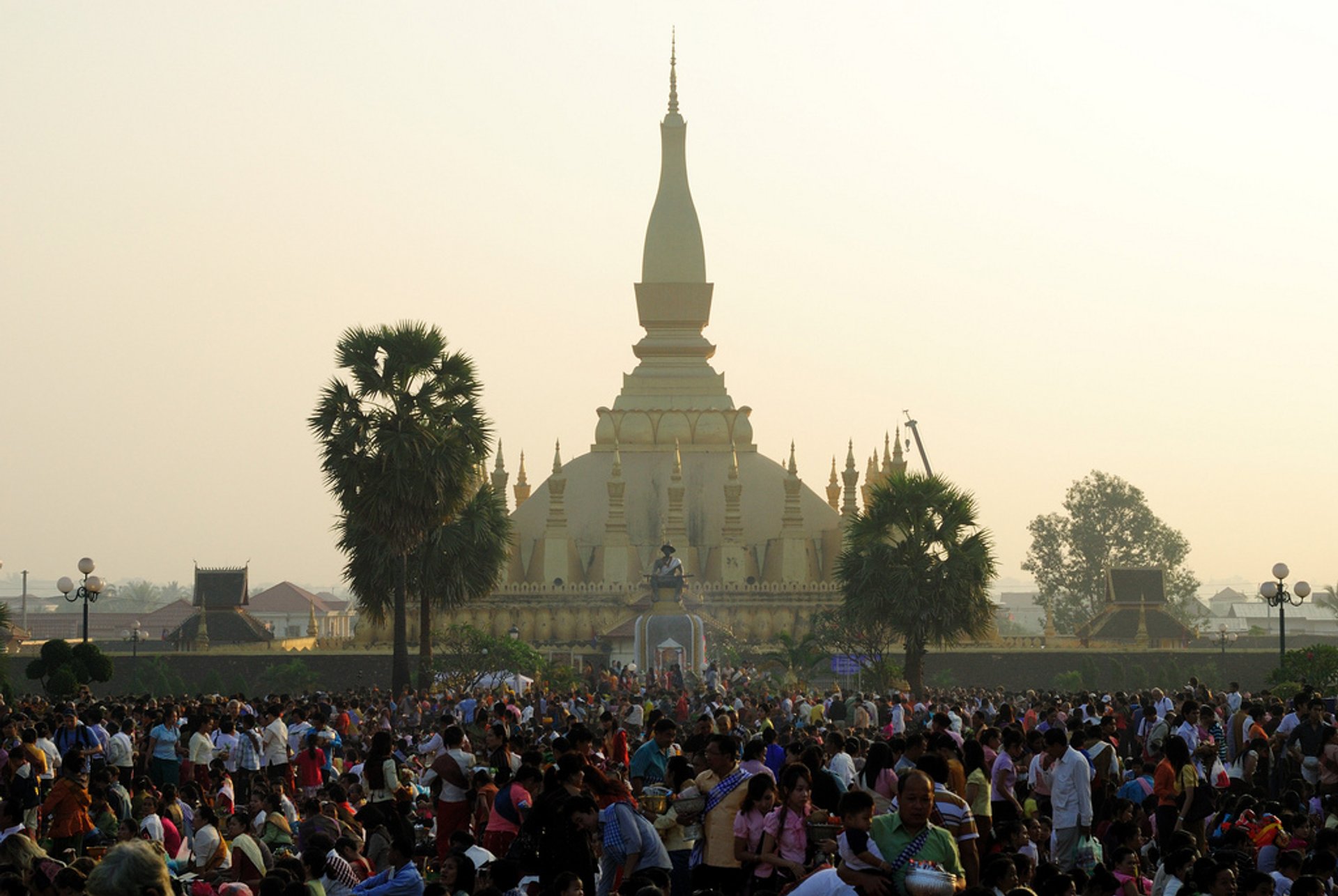 Laos is a great place to learn about Buddhism, as Lao culture is mainly based on Buddhist-animist traditions. One of the main events in the religious life for Lao people is the Boun That Luang Festival which is held in Vientiane in November (the full moon of the twelfth lunar month). It gathers thousands of people from all over the country as well as visitors.
That Luang is a gilded fortress with two temples on the sides that are believed to store Buddha's breastbone. The Festival lasts for three days and each day includes different customs that should be strictly adhered to by believers and respected by visitors. Colourful decorations and flowers, live music, and parades create a very pompous and joyful mood.
During two days the Festival features the special Phasat Pheung procession, when so-called "wax castles" made of wax, gold paper, and Lao Kip notes are carried to That Luang. You can see both monks in robes and locals in traditional Lao costumes carrying the "castles."
The third day is marked with Taak Baat traditions. Bring some food to the That Luang early in the morning and share it with Buddhist​ monks.
Find hotels and airbnbs near Boun That Luang Festival (Map)