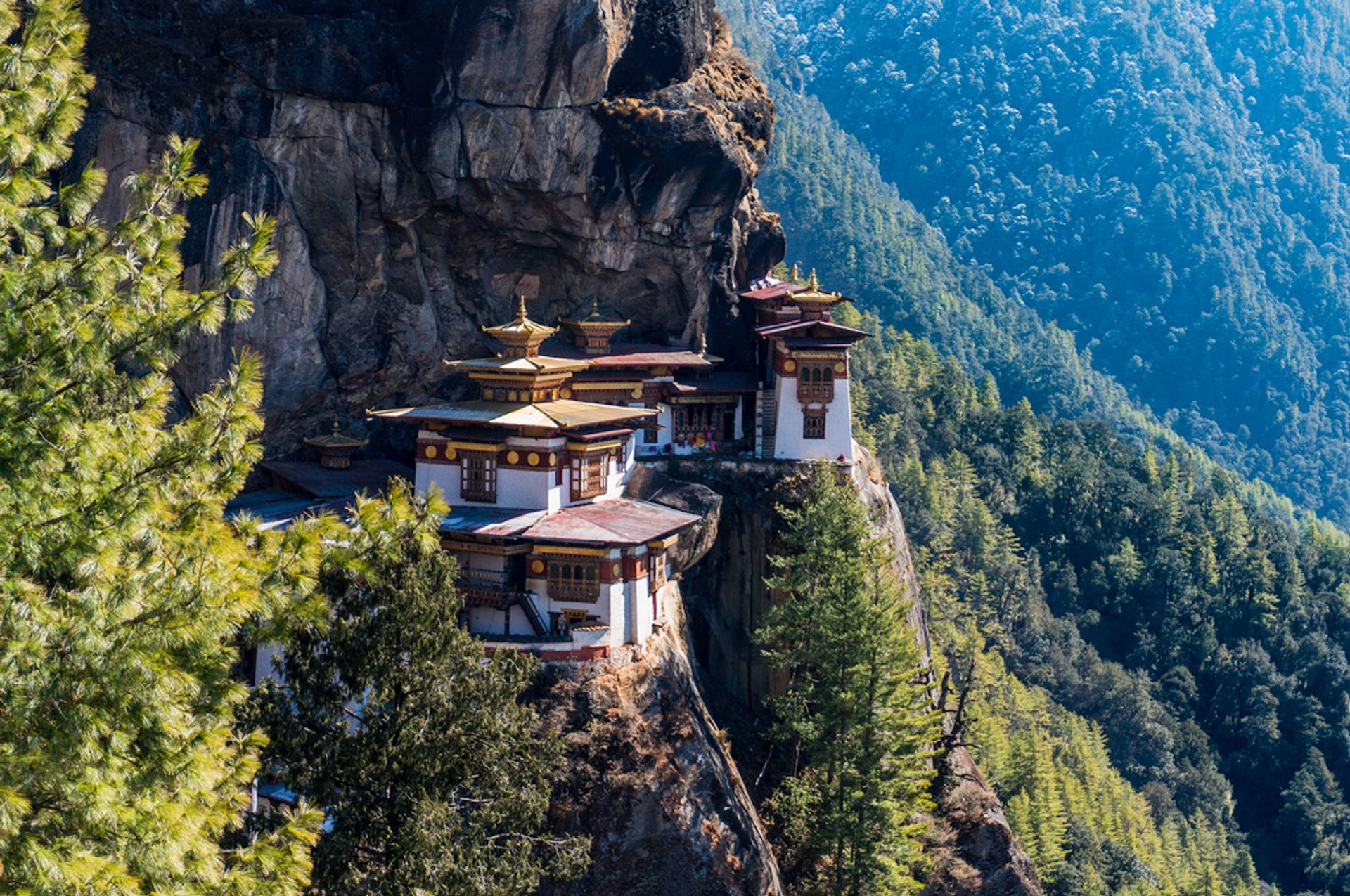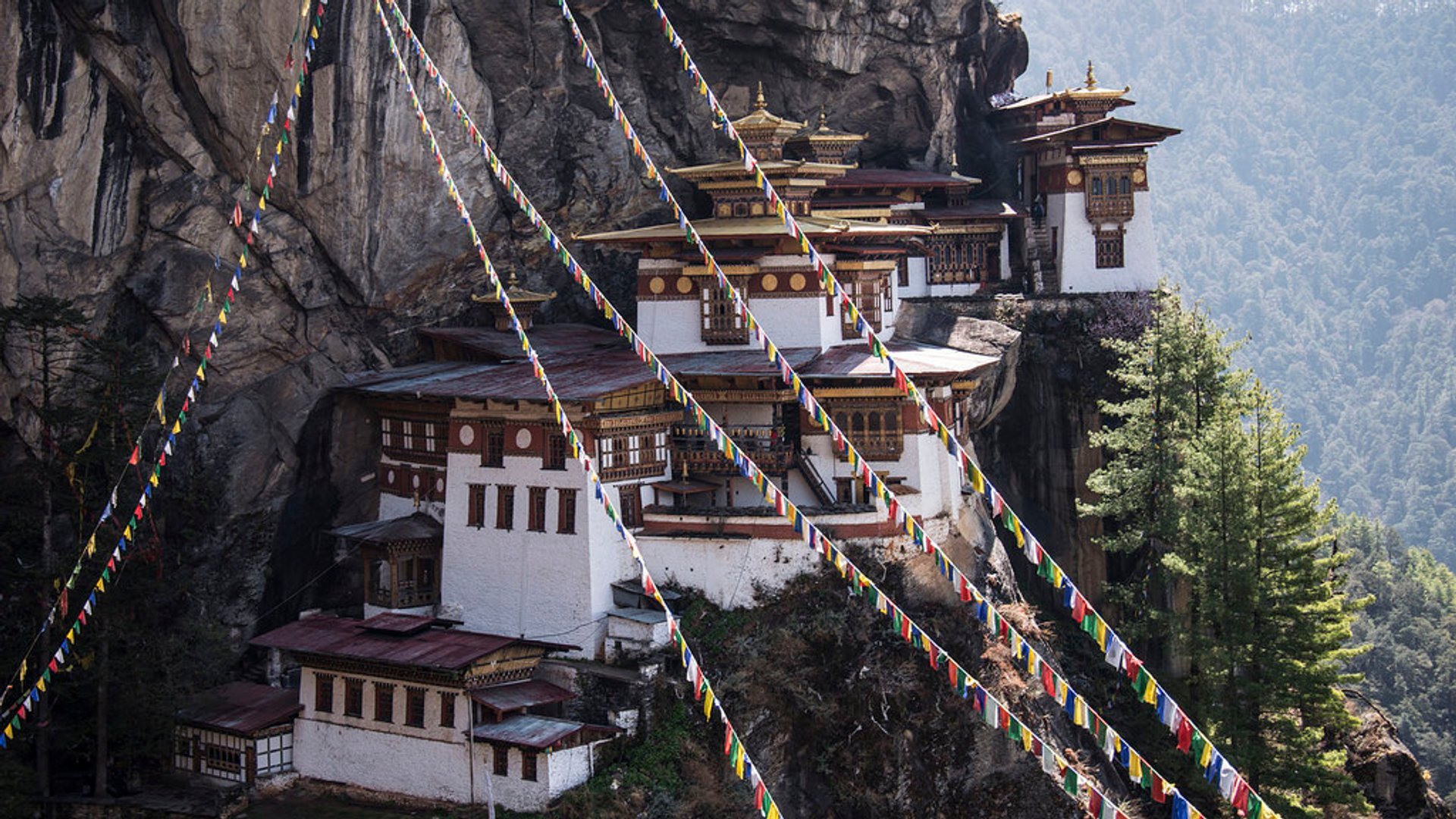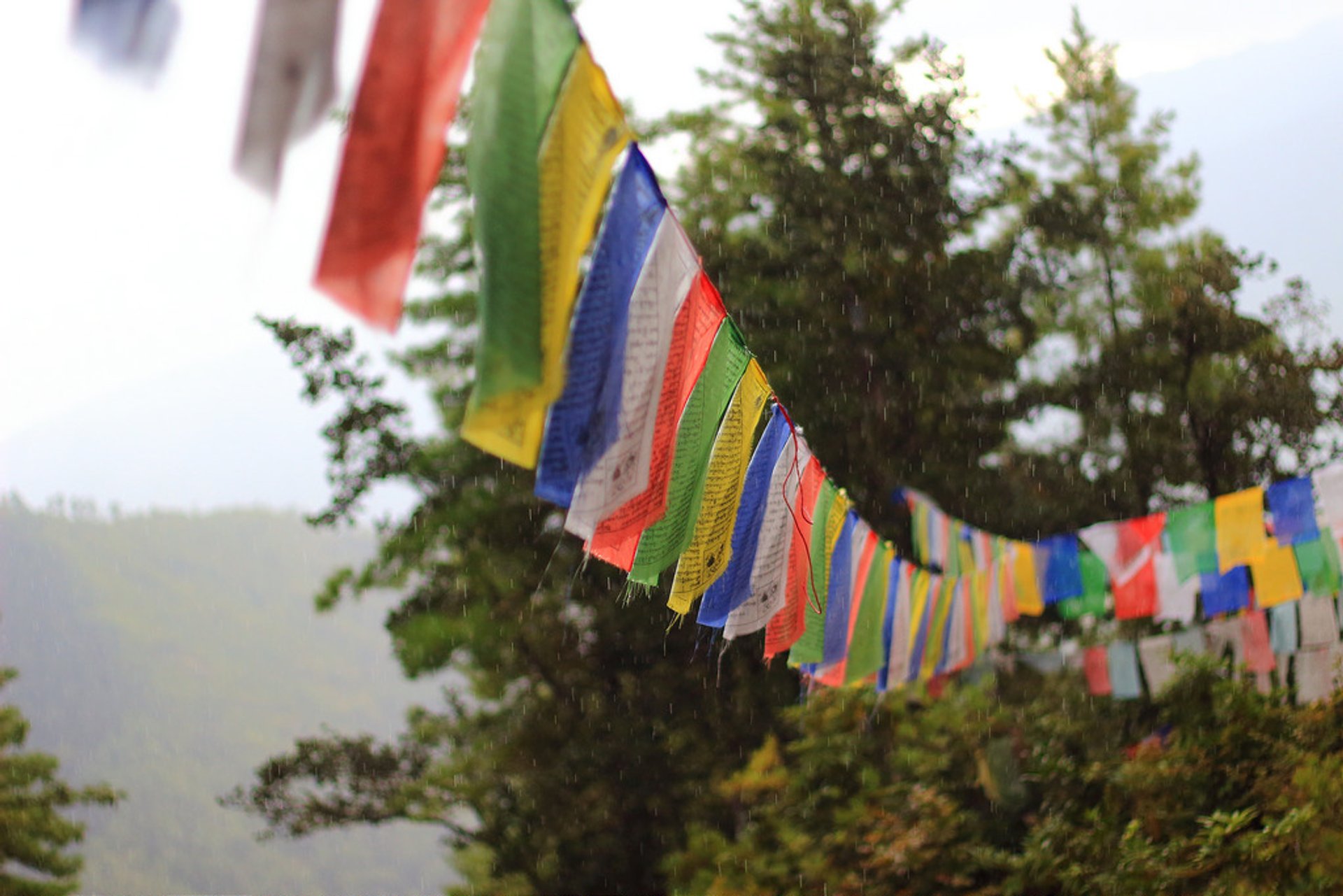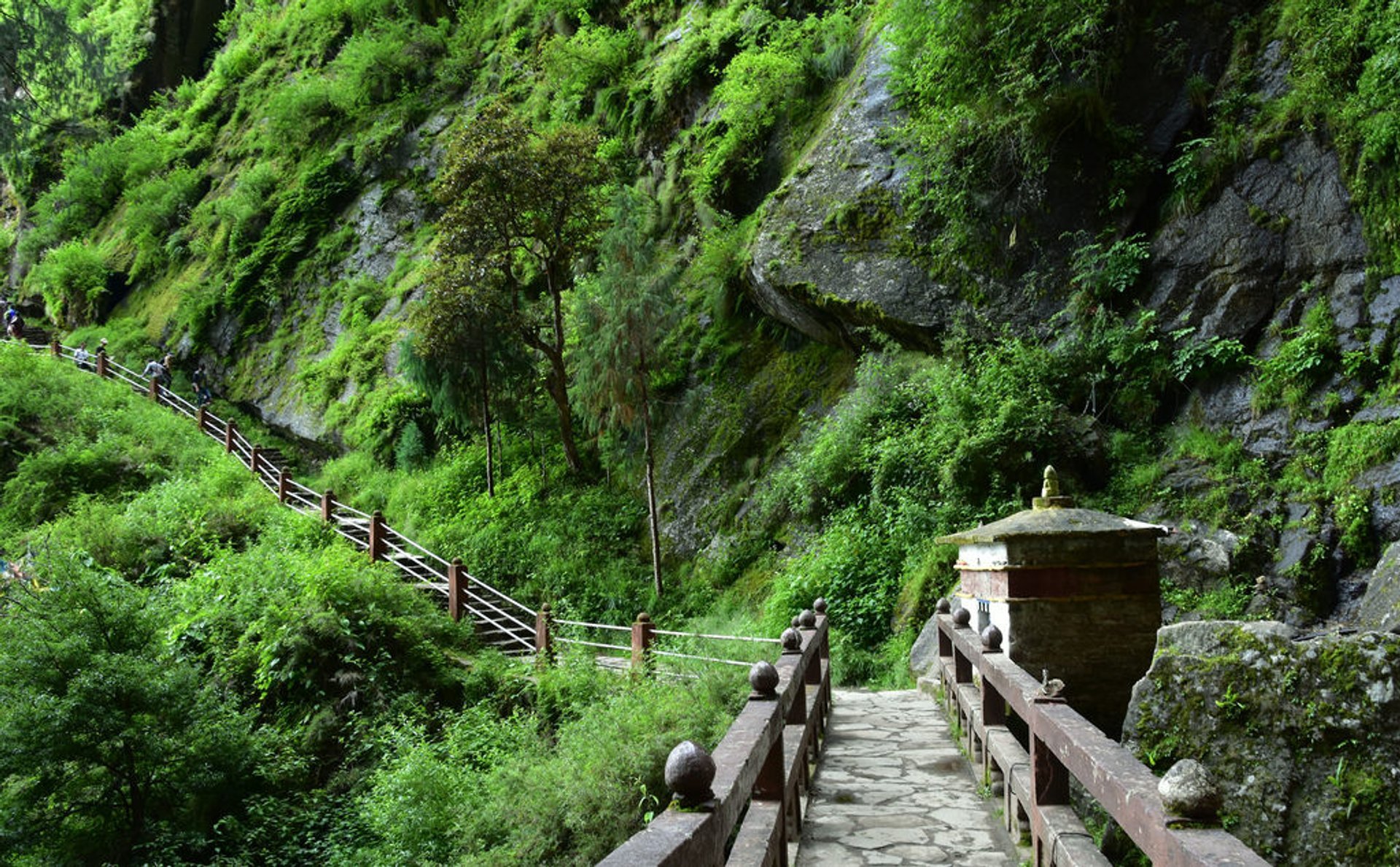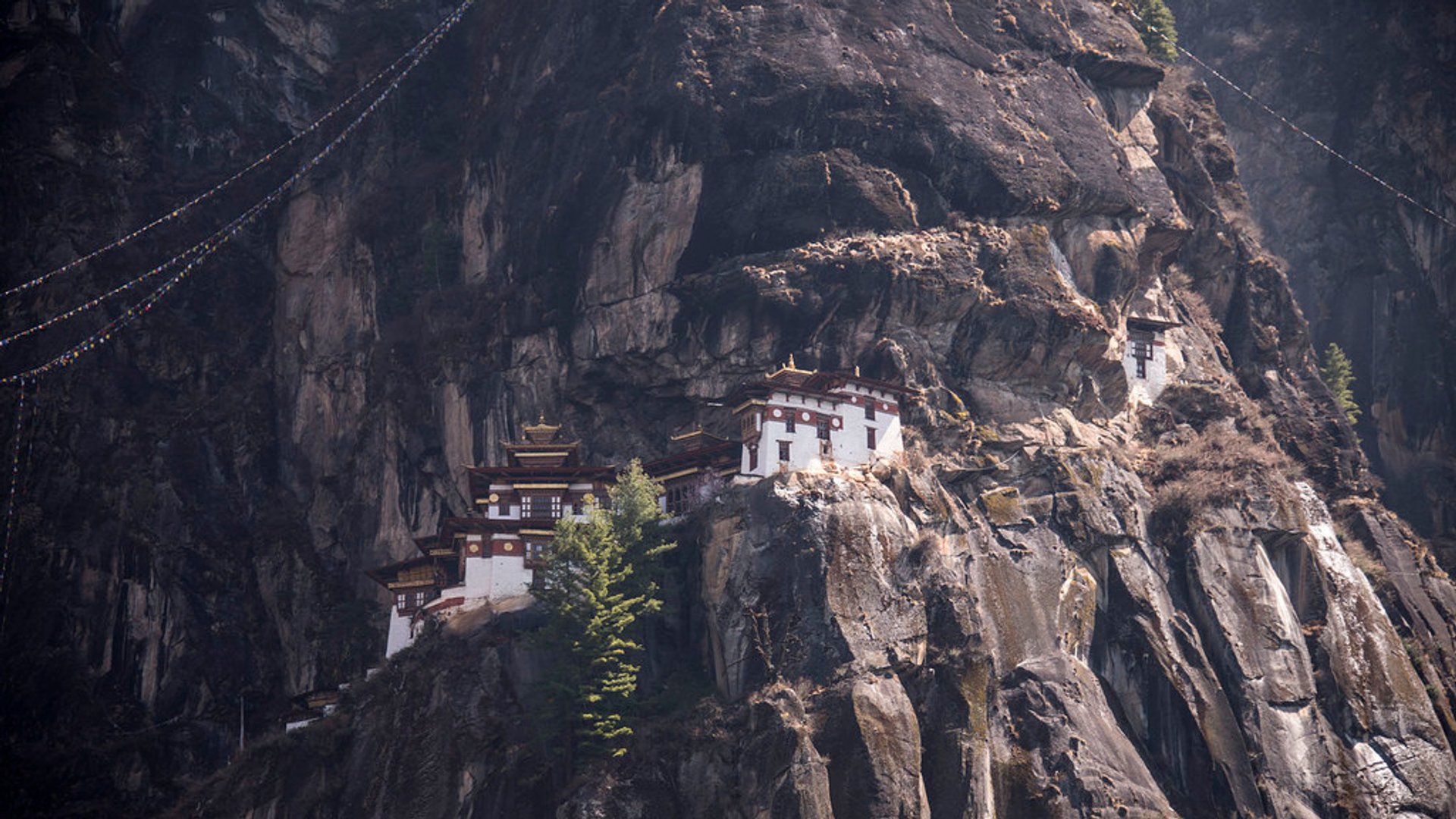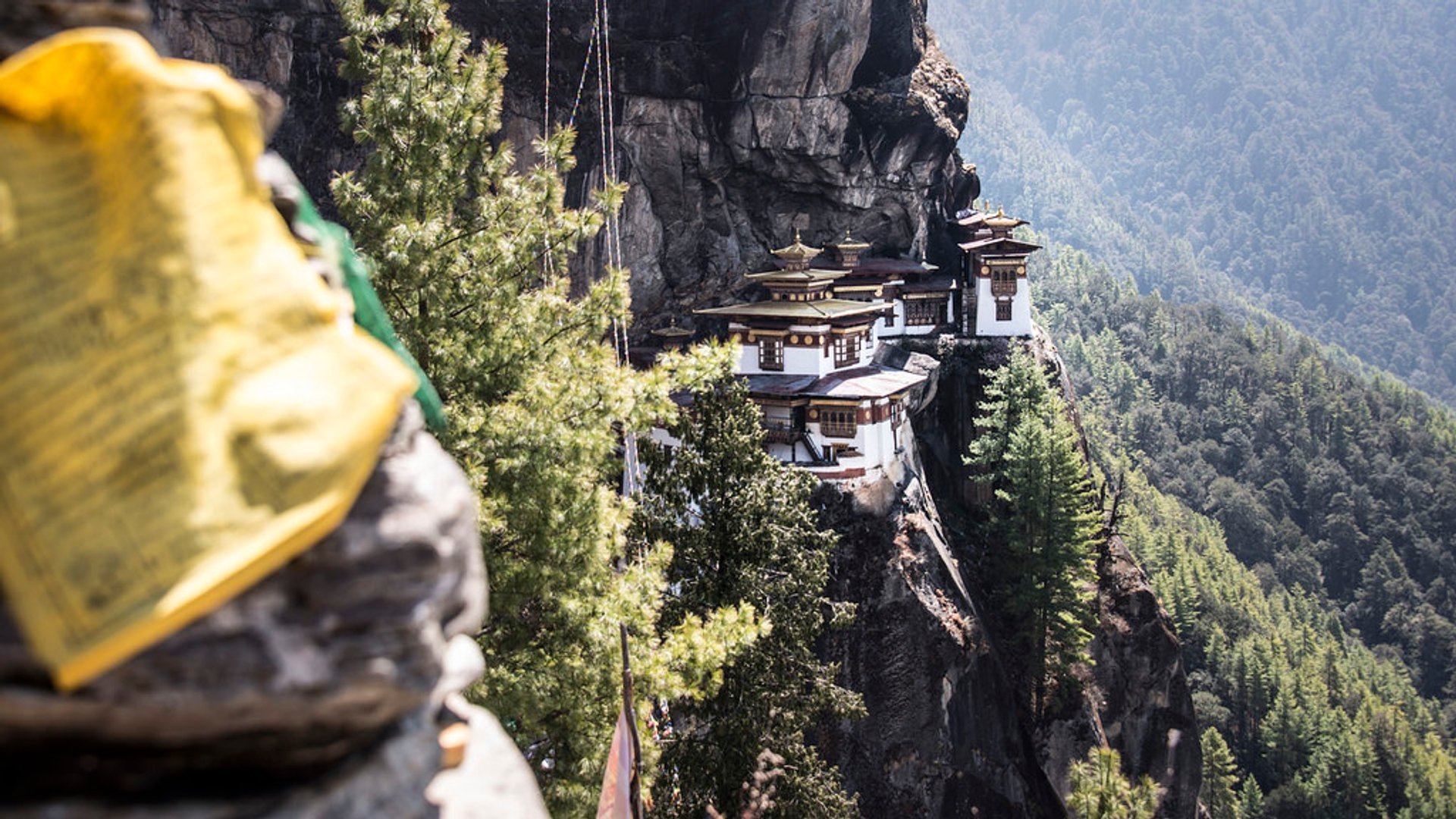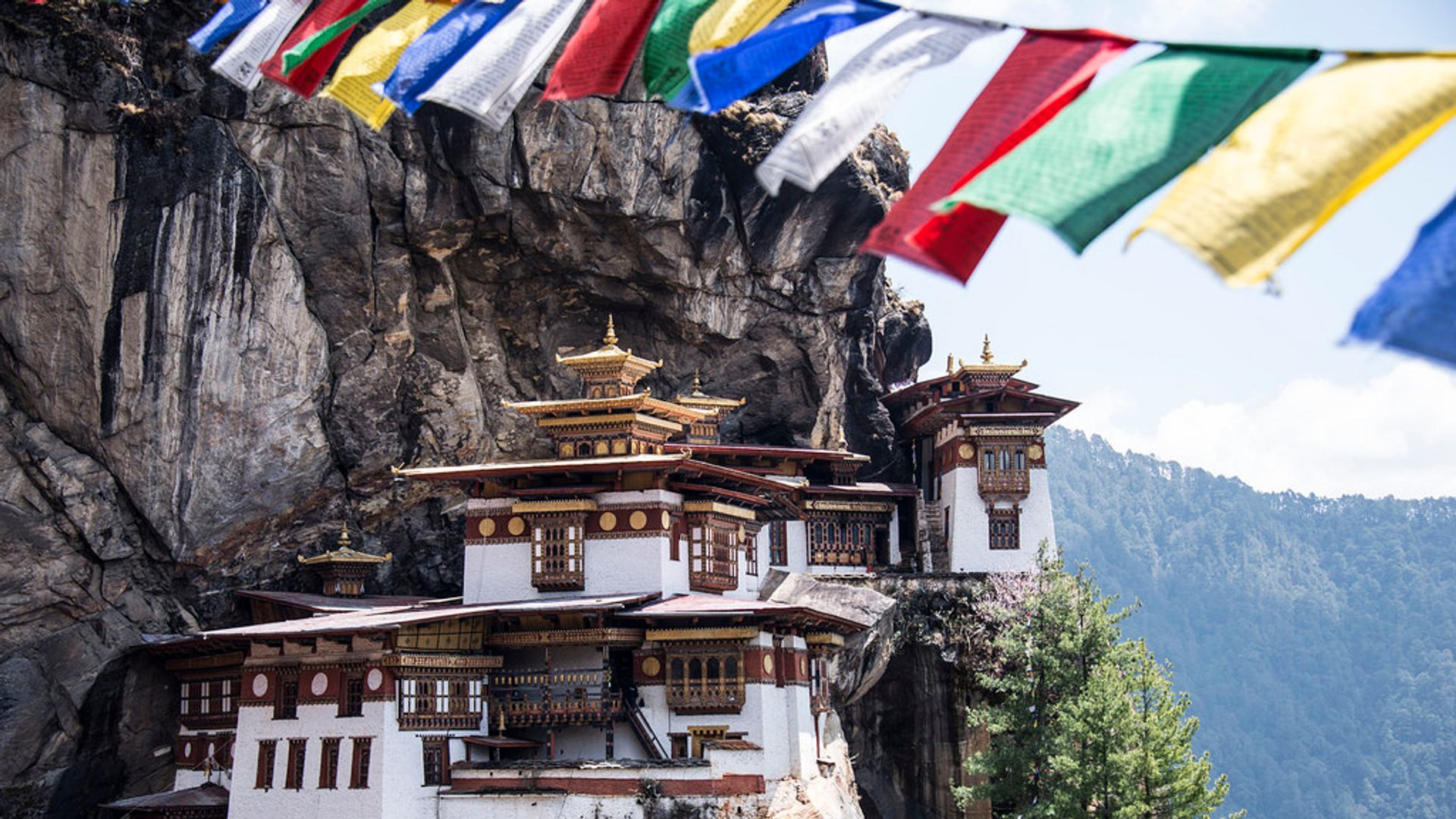 Built in 1692, the spectacular Paro Taktsang Monastery is one of the most prominent Himalayan Buddhist sacred sites of Bhutan. Placed in the cliffside of the upper Paro and skillfully built around the cave by Gyalse Tenzin Rabgye, the monastery has become the cultural icon of Bhutan. Every spring in March or April it hosts a popular festival of Tsechu (Tshechu) honouring Guru Padmasambhava.
According to the legend, Padmasambhava arrived at Paro Taktsang on a flying tiger to meditate. The temple complex was set up near Taktsang Senge Samdup cave where Guru Padmasambhava meditated for three years, three months, three weeks, three days, and three hours in the 700s. Padmasambhava is credited for introducing Buddhism to Bhutan and is the tutelary deity of the country.
Getting to the monastery is not an easy task. There is a 1 km (3000 ft) climb from the valley floor and takes about two hours. The trail heading up is rather steep, it seems to disappear at certain parts.
Upon reaching the entrance to the Tiger's Nest, you'll be about 3 km (10,000 ft) above the sea level. You'll be rewarded with a fantastic view of the valley and a secluded atmosphere of a Buddhist shrine. Keep in mind that you cannot bring photography equipment and shoes inside the monastery.
We recommended avoiding the site during the cold winter months of January and February as well as during the rainy and hot monsoon season from June to September.
Find hotels and airbnbs near Tiger's Nest (Paro Taktsang) (Map)