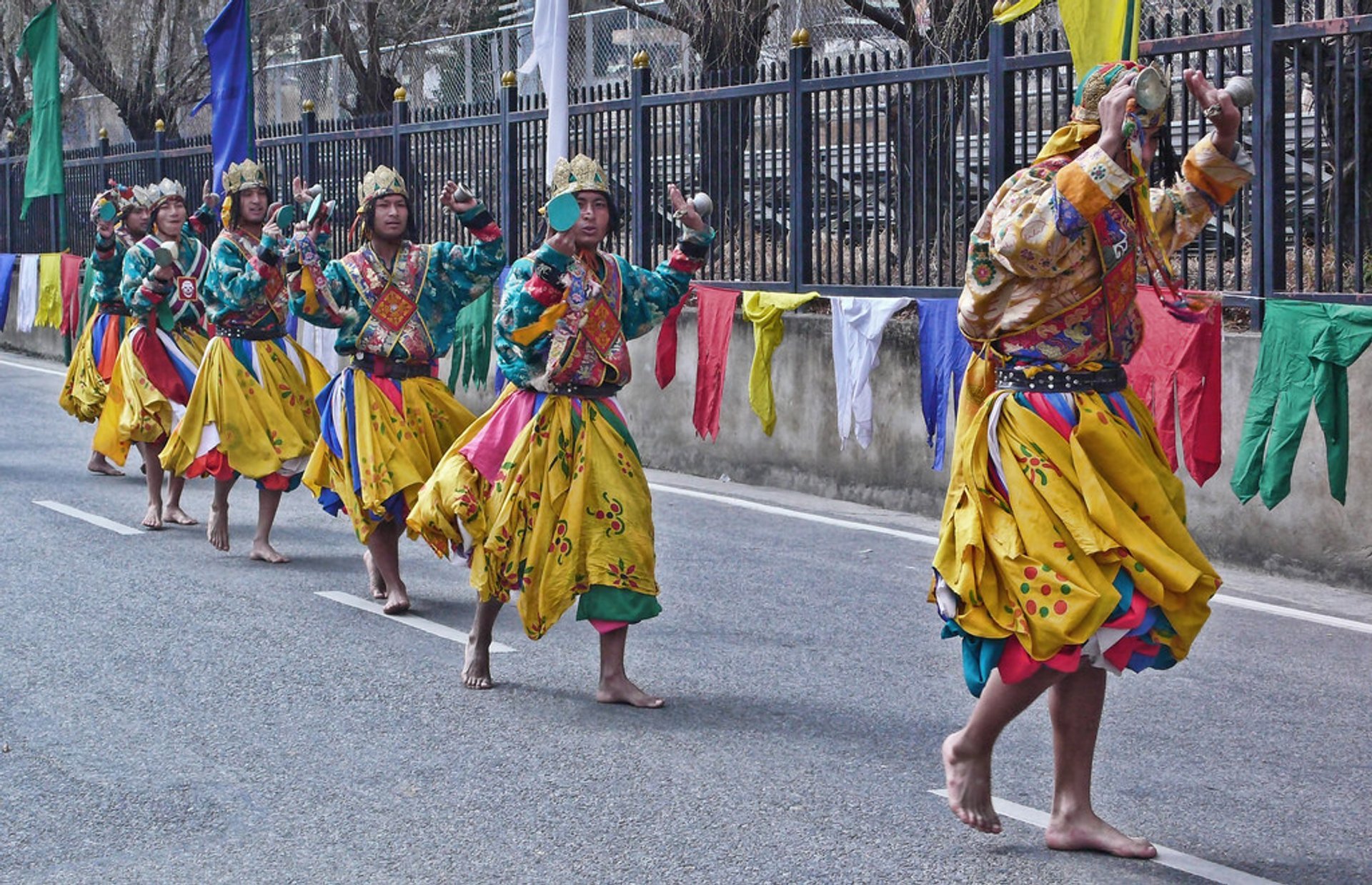 New Year in Bhutan is a time of family reunion and strengthening of cultural rituals and ties. Its origins can be traced back to the 17th century when people from all over the country came together to celebrate the completion of the Punakha Dzong.
Bhutanese New Year—Losar—is celebrated in February or March, depending on the lunar calendar. Some communities may even choose slightly different dates than the whole country. The celebration itself lasts up to two weeks, and it includes the preparation of special dishes, visiting shrines and temples, cleaning houses from unused objects, and, of course, dancing and singing. It is also very common to watch whole families engaged in outdoor games and sports during Losar, and the most popular are archery and darts.
Losar is a perfect time to try various national dishes of Bhutan. People cook red rice, stews, and chilli peppers. The sweet menu includes fried biscuits, diced sugar cane, and fruit. According to tradition, green bananas and sugarcane should be present on a New Year's table, as they bring goodness for an upcoming year.
Find hotels and airbnbs near Losar (Bhutanese New Year) (Map)