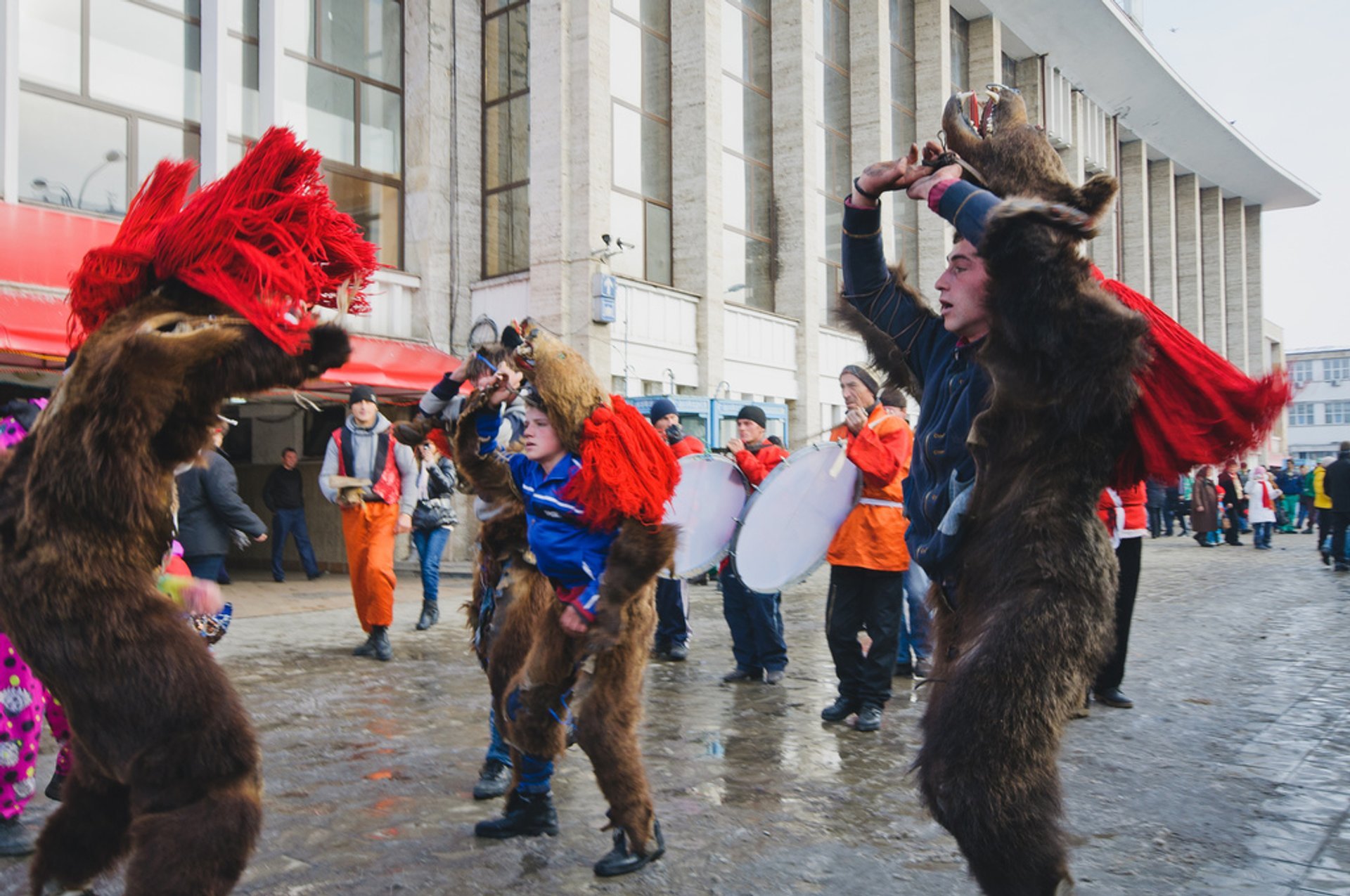 Show accomodations nearby
On New Year's eve, the snowy streets of Romania see an incredible spectacle: hundreds of people dressed into bear skins dance and growl to the sounds of drummers and panpipes warding off all the evil spirits. A scary babushka goes ahead during the mystic procession carrying a bear cub the entire way. The bears' dancing culminates with their symbolic death and resurrection. Regeneration rites symbolize​ that spring is to come soon.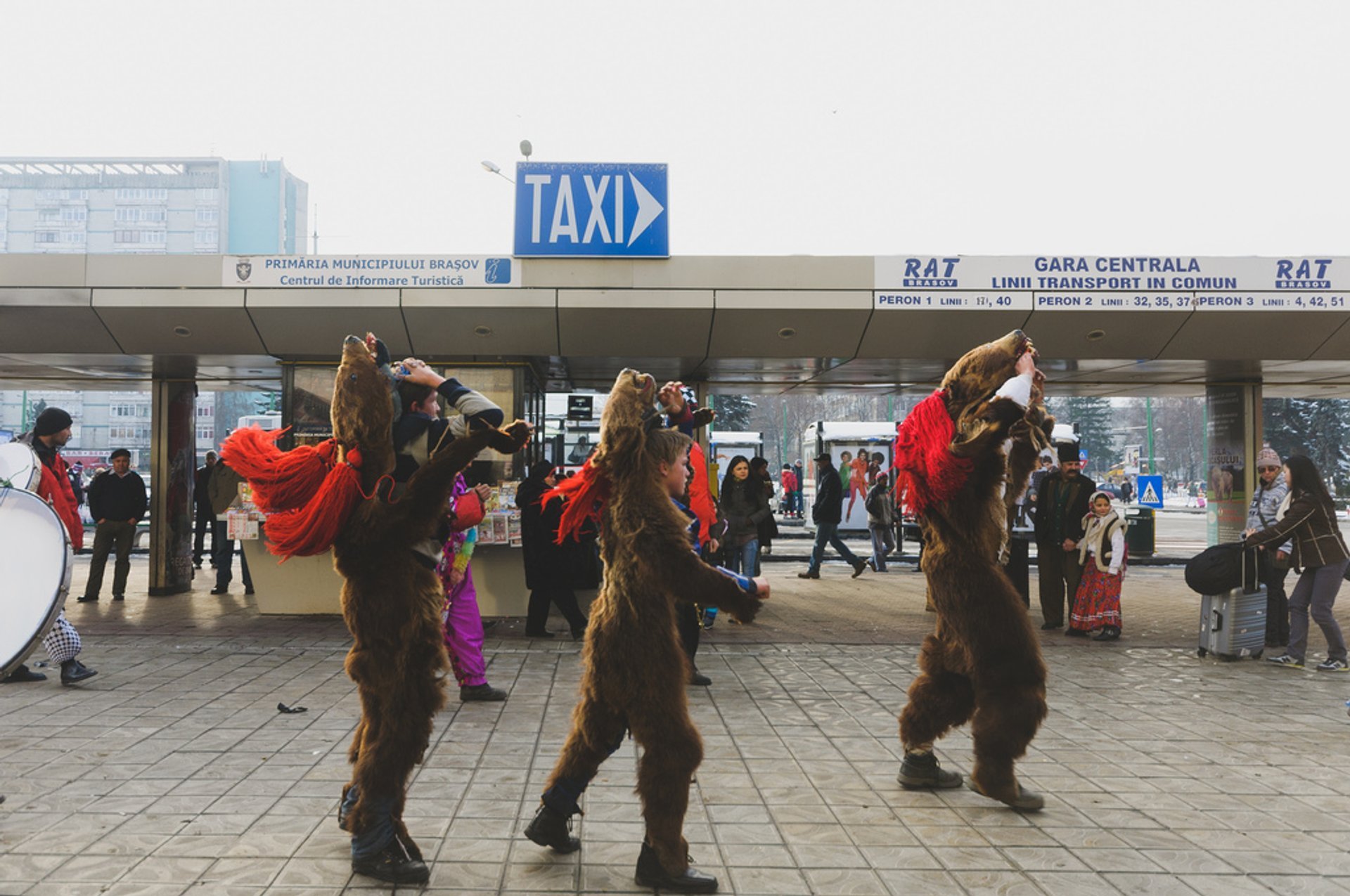 The so-called Ursul festivals take place all across the country. However, the tradition stems from the Trotus Valley, namely from Comăneşti, Bacău County. The town is still considered one of the best places to experience the celebration. Comăneşti is roughly 190 mi (300 km) north of Romania's capital Bucharest.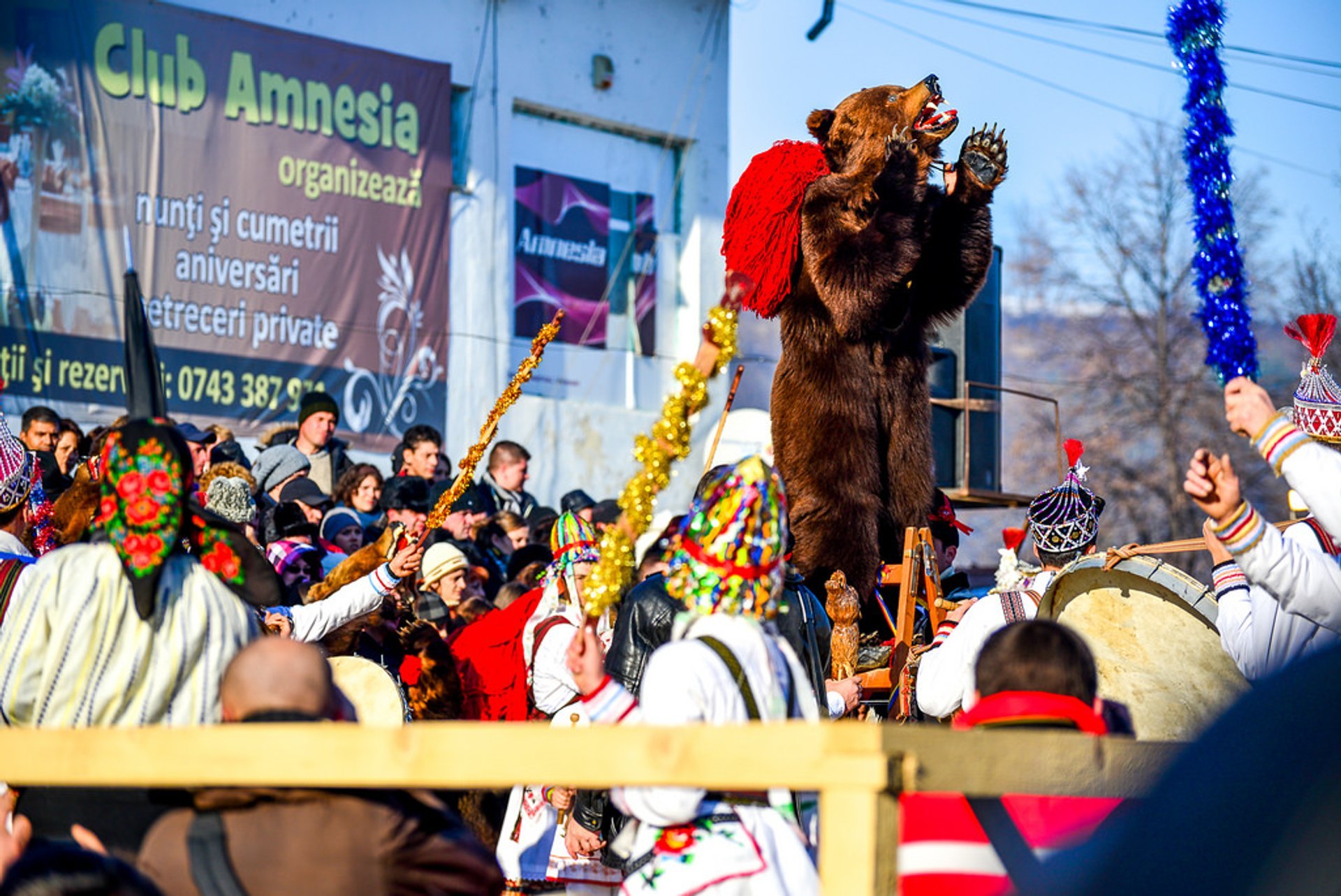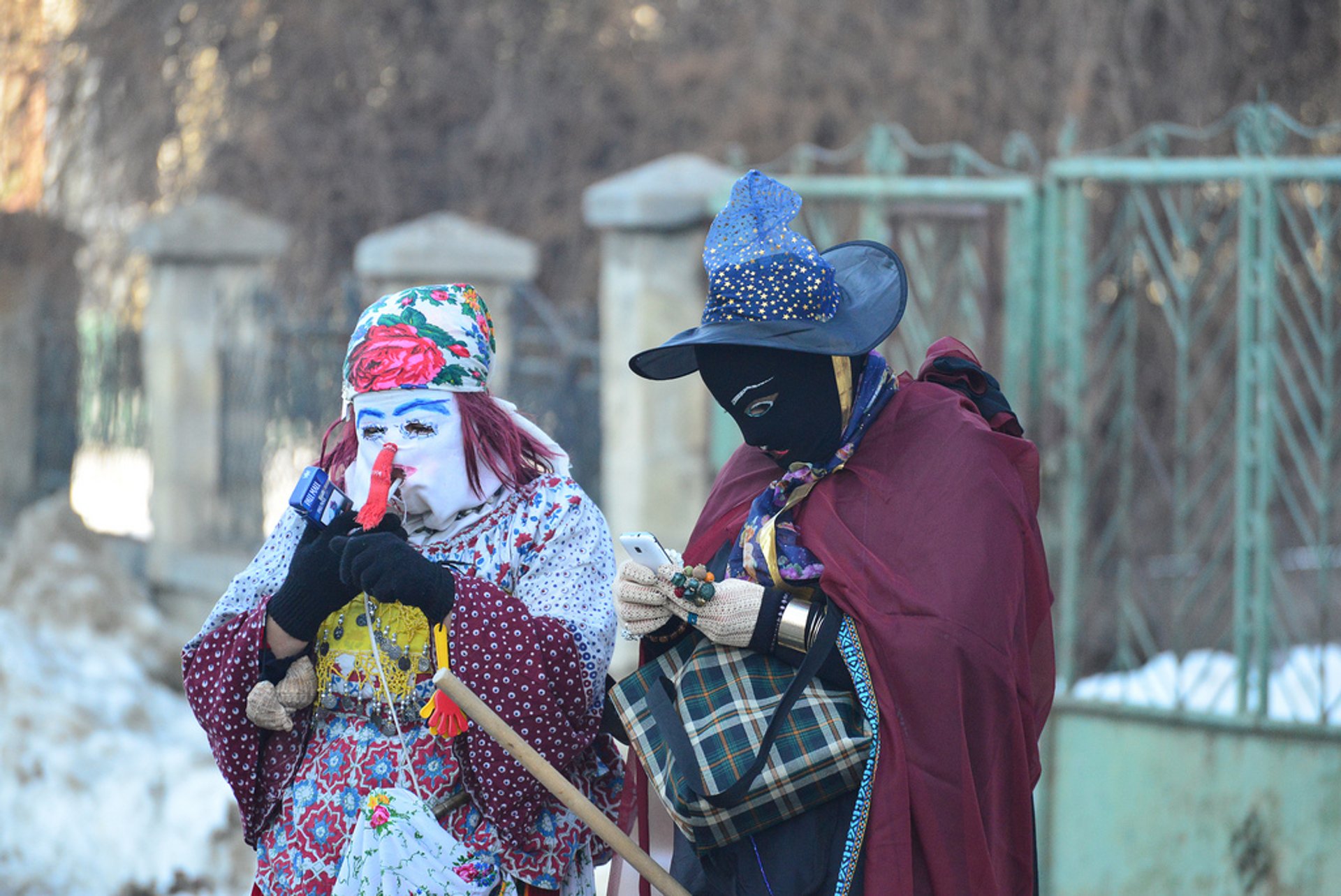 Find hotels and airbnbs near New Year Bears (Map)
New Year Bears Featured in