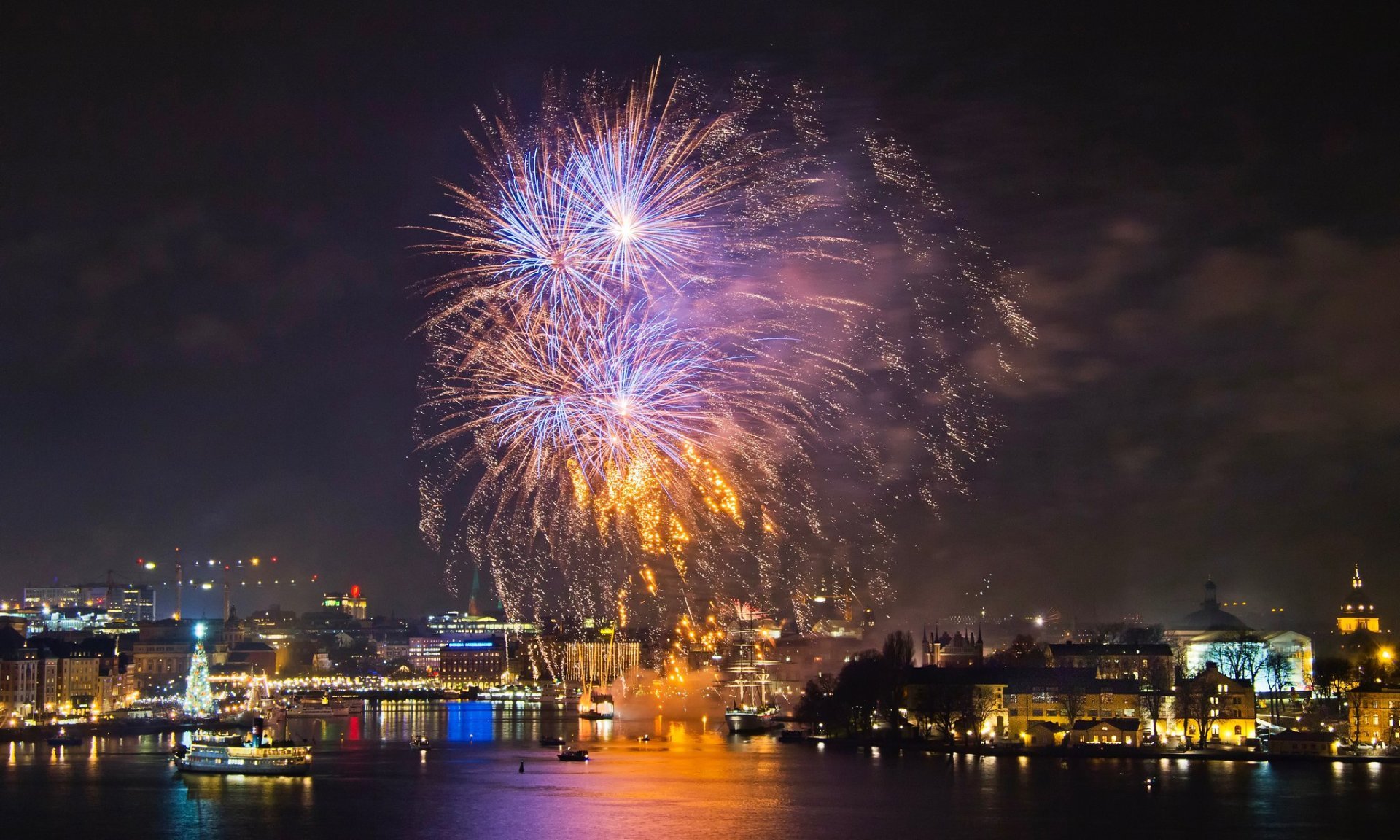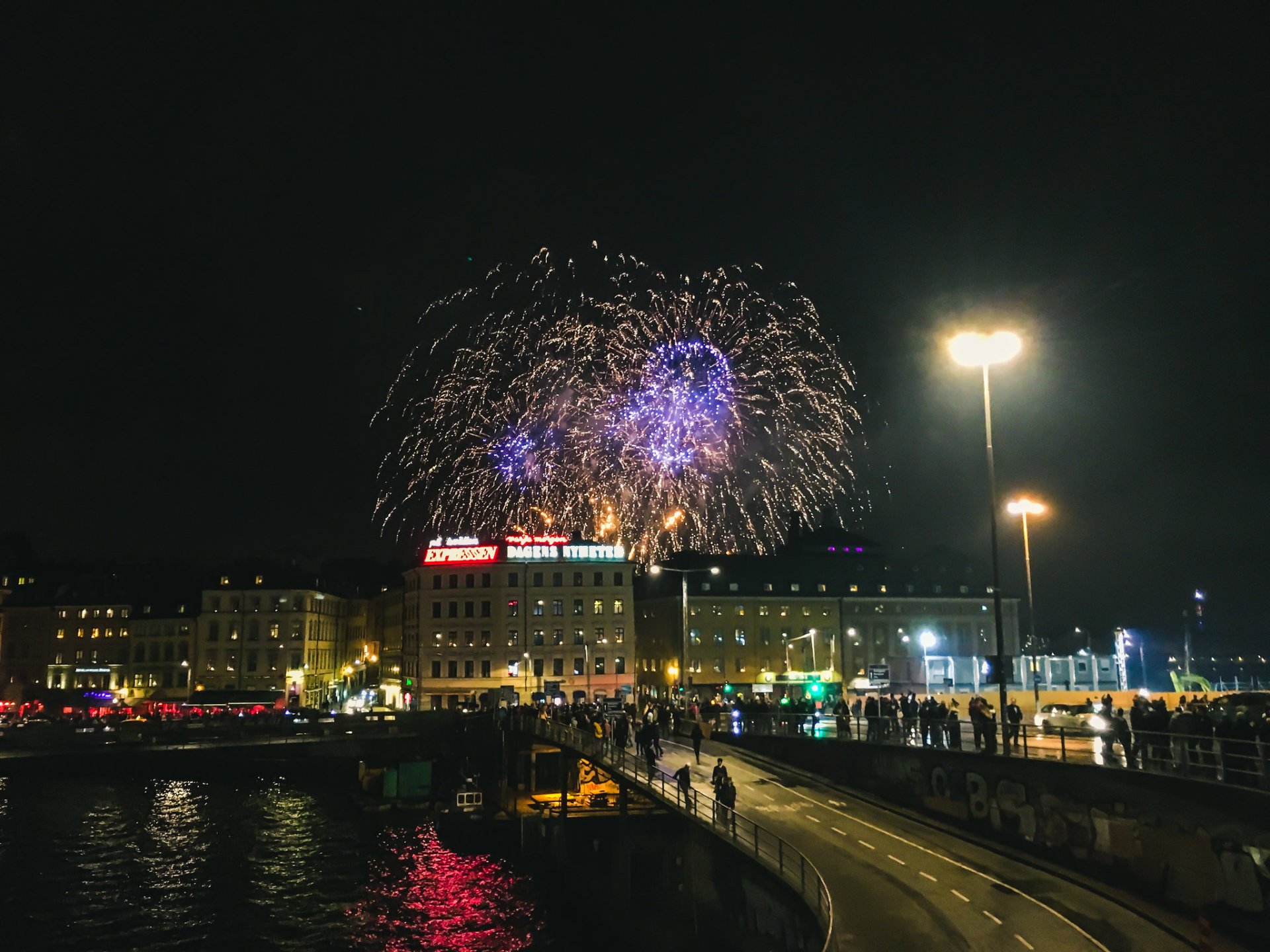 Thanks to real winter weather and vibrant nightlife, Stockholm is an excellent destination to ring in the New Year. The locals first gather for a festive dinner with friends and family and around midnight join in the mass celebrations on the streets.
NYE at Norrbro and Gustav Adolfs Torg
Norrbro and Gustav Adolfs Torg is the central square of Stockholm, which hosts the most massive festivities with live music and fireworks at 11:30 pm. Live music acts by Swedish bands and artists range from classics to house and rock. The music is synchronized to a vibrant laser and pyrotechnics show. The fireworks beautifully illuminate the skies with the castle on the backdrop. A perfect way to welcome New Year in the city center, surrounded by thousands of people!
NYE at Södermalm
Södermalm is another excellent area to participate in joyful festivities. Located on Götgatan street, the neighborhood is known for its excellent nightclubs, bars, and restaurants. SoFo buzzes during New Year's Eve until early in the morning. At about midnight, large crowds gather at Södermalmstorg to watch the fireworks and greet each other with the new beginning.
New Year's Eve at Skansen
An alternative New Year celebration is offered at Skansen, the world's oldest open-air museum, which represents the diversity of Sweden with traditional houses and farms from different parts of the country. The New Year Celebration in Skansen is scheduled from 8 pm through midnight. It has been running since 1894. The bash always starts with the recital of "Ring Out, Wild Bells," a poem by Alfred, Lord Tennyson. The celebration also includes champagne, music, and various entertainment in a traditional Swedish way.
Find hotels and airbnbs near Stockholm New Year's Eve (Map)