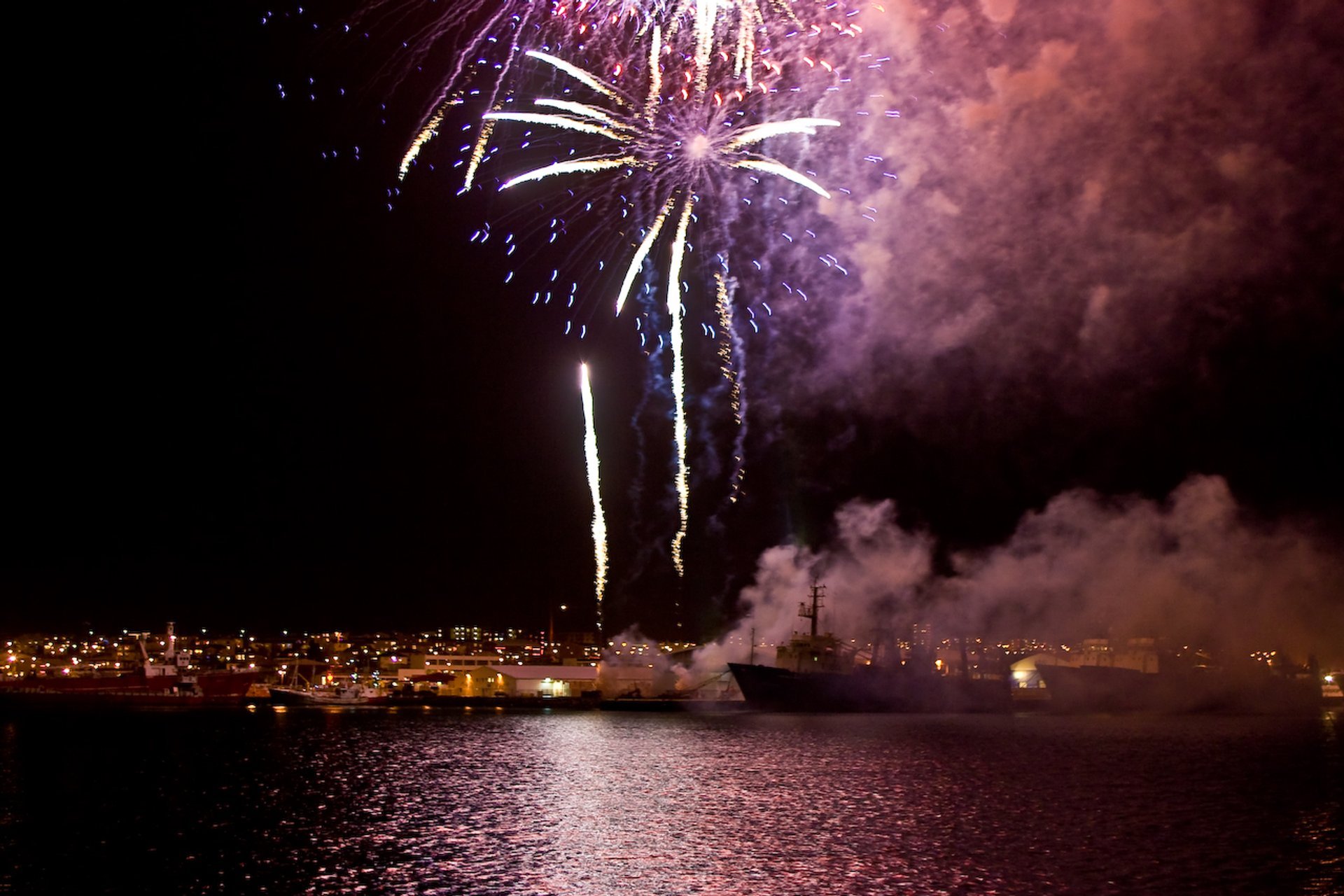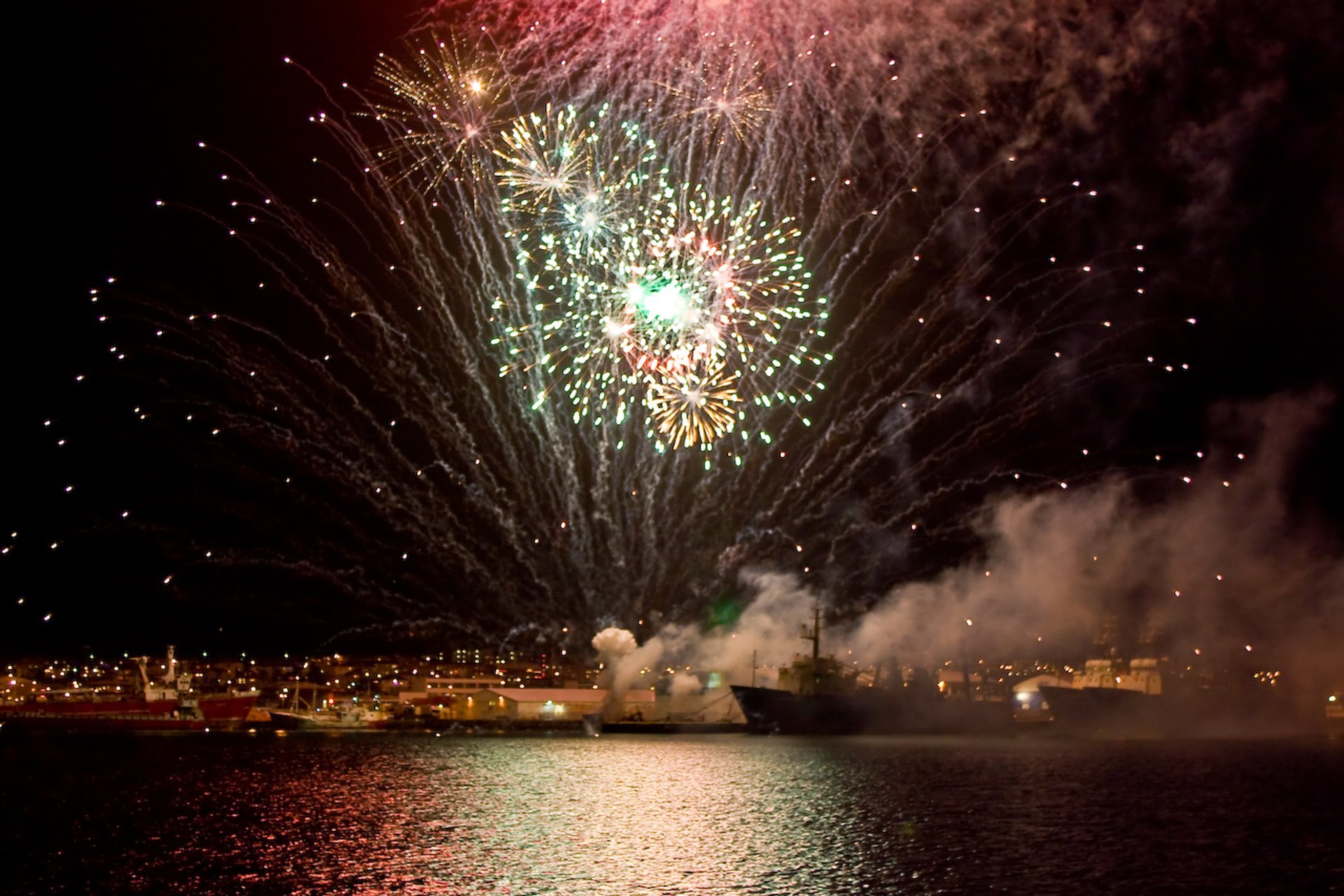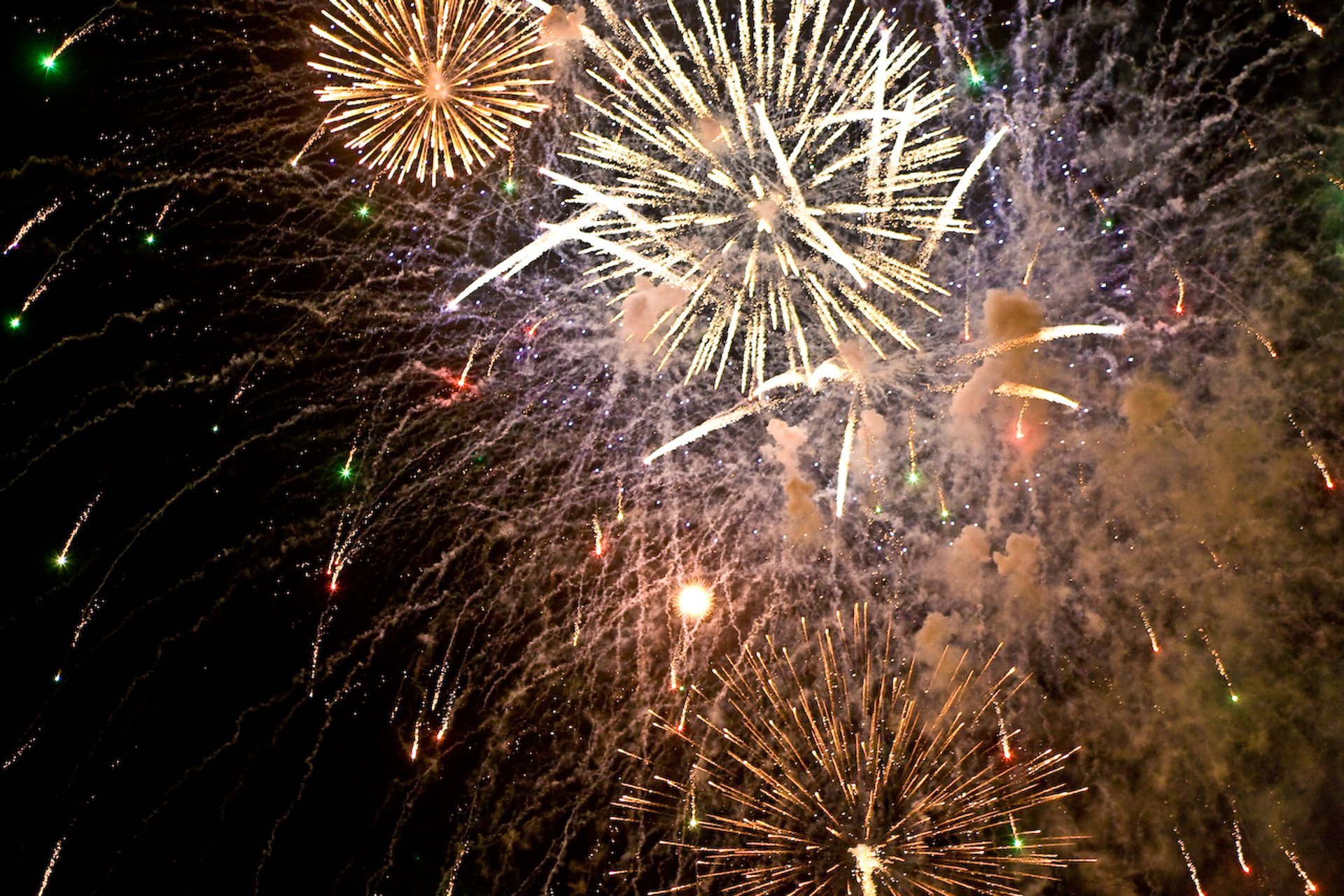 Icelanders have their peculiar New Year's Eve routine, which begins at about 6–7 pm, when folks start gathering around the table. After dinner, at 8 or 9 pm, they flock outside to light traditional New Year's community bonfires and set off the first round of fireworks. Then, people typically get back home and watch TV comedy shows, such as Áramótaskaup or New Year's Eve Ridicule. Shortly before midnight, folks flood the streets for mass countdowns and midnight fireworks. And lastly, some return home, while others dance the night away at one of local bars or clubs, which typically host NYE parties, running into the early morning hours.
New Year's Eve fireworks in Reykjavik
The most essential part of the festivities in Reykjavik is fireworks displays. Even though the city has no official fireworks, locals create the show themselves. At midnight, the capital of Iceland is lit with countless pyrotechnic shows. Magical New Year's fireworks may be admired from any corner of Reykjavik. Yet, one of the most convenient locations to enjoy the sparkling beauties is from the depth of Faxaflói Bay.
NYE fireworks cruise
Comfortable vessels head out into the bay from Reykjavik's Old Harbor approximately an hour before the countdown. The passengers have a unique opportunity to admire the twinkling shoreline of the Icelandic capital that brims in anticipation of the fabulous New Year celebration—in a few minutes it's going to burst into fireworks. In half an hour you'll be brought back to the shore to continue the merrymaking on land.
For more details and the latest updates, please check with the official website (see External Resources below.) Also, take a look at the map suggesting the best accommodations nearby.
Find hotels and airbnbs near New Year's Eve in Iceland (Map)