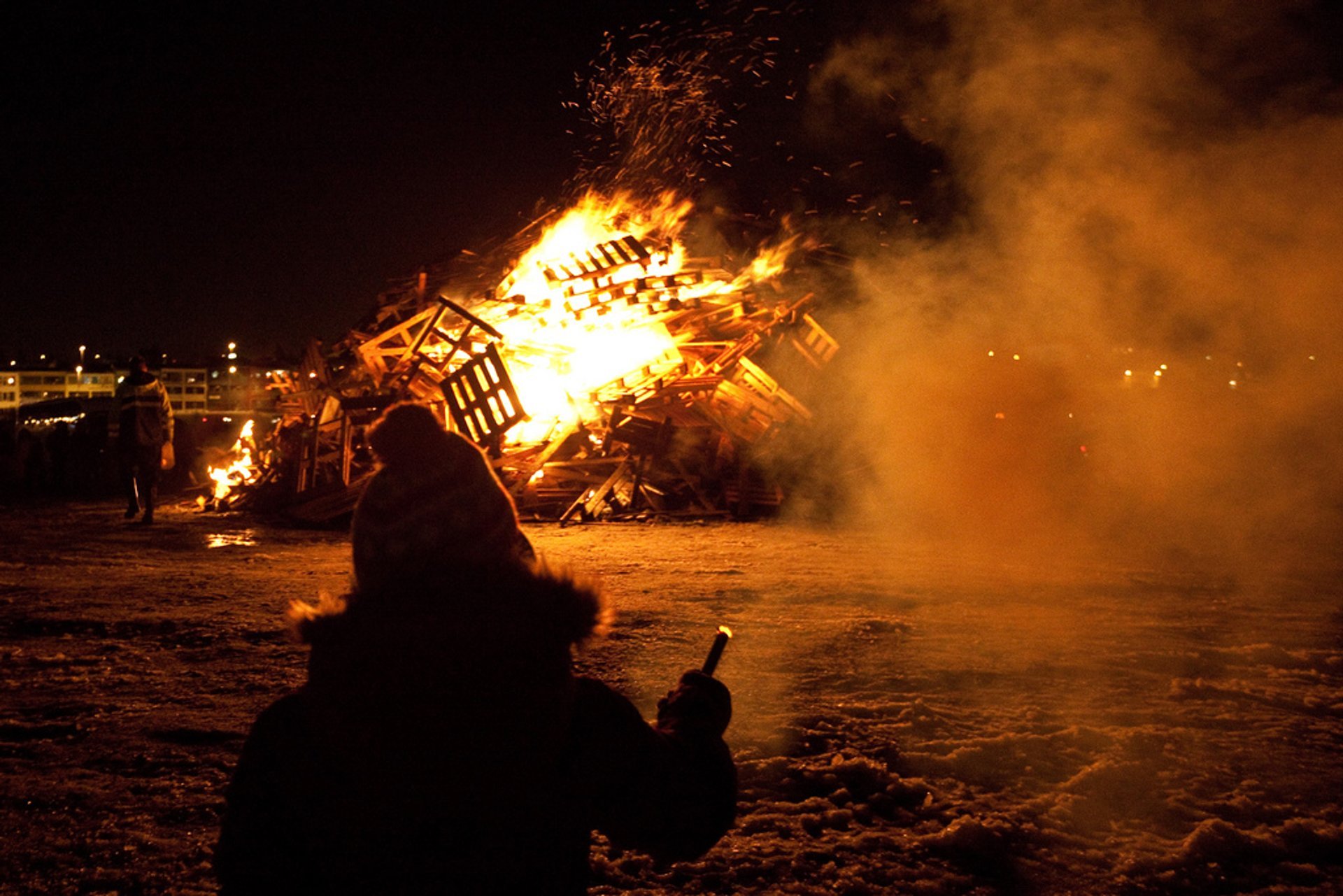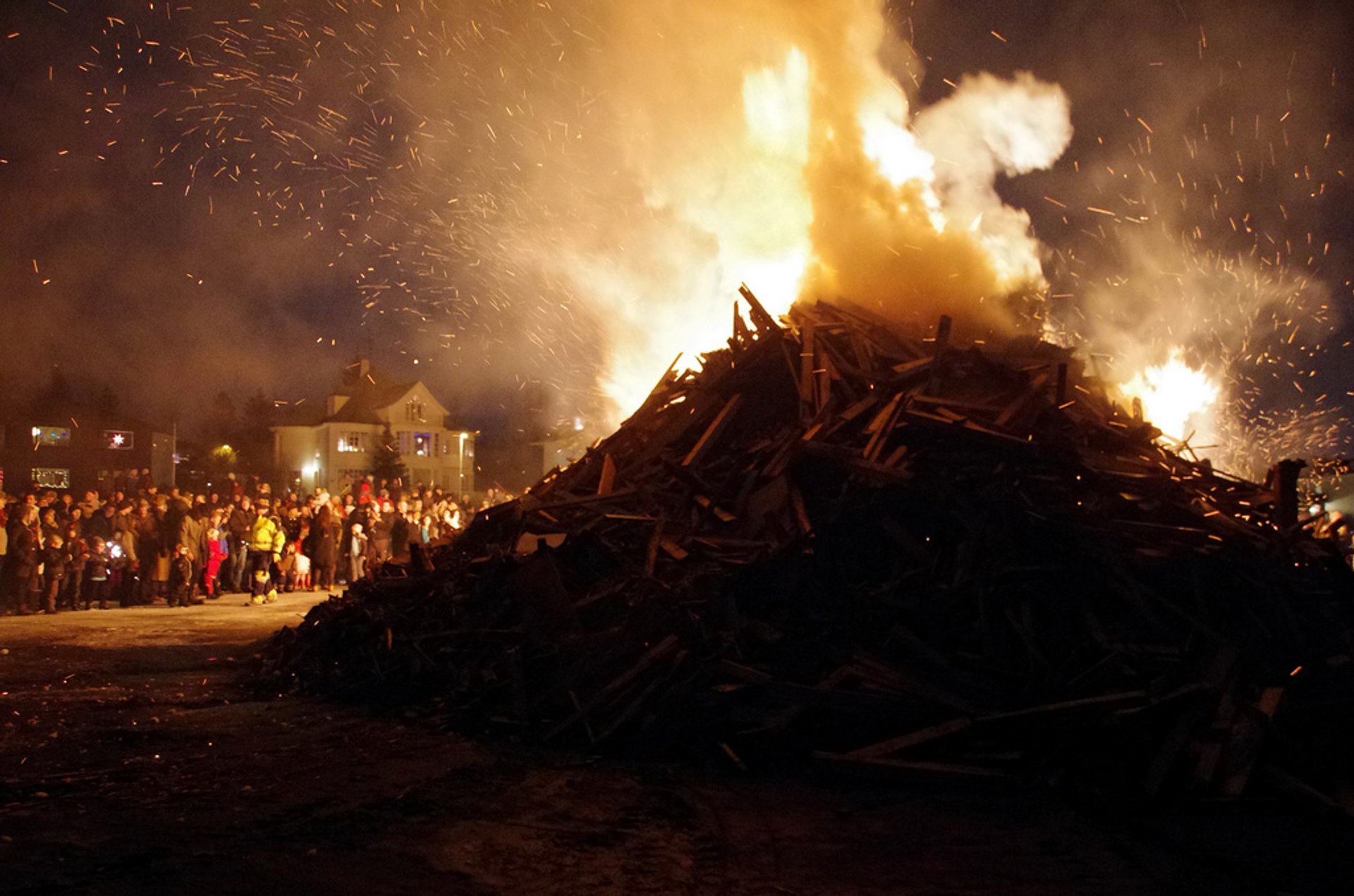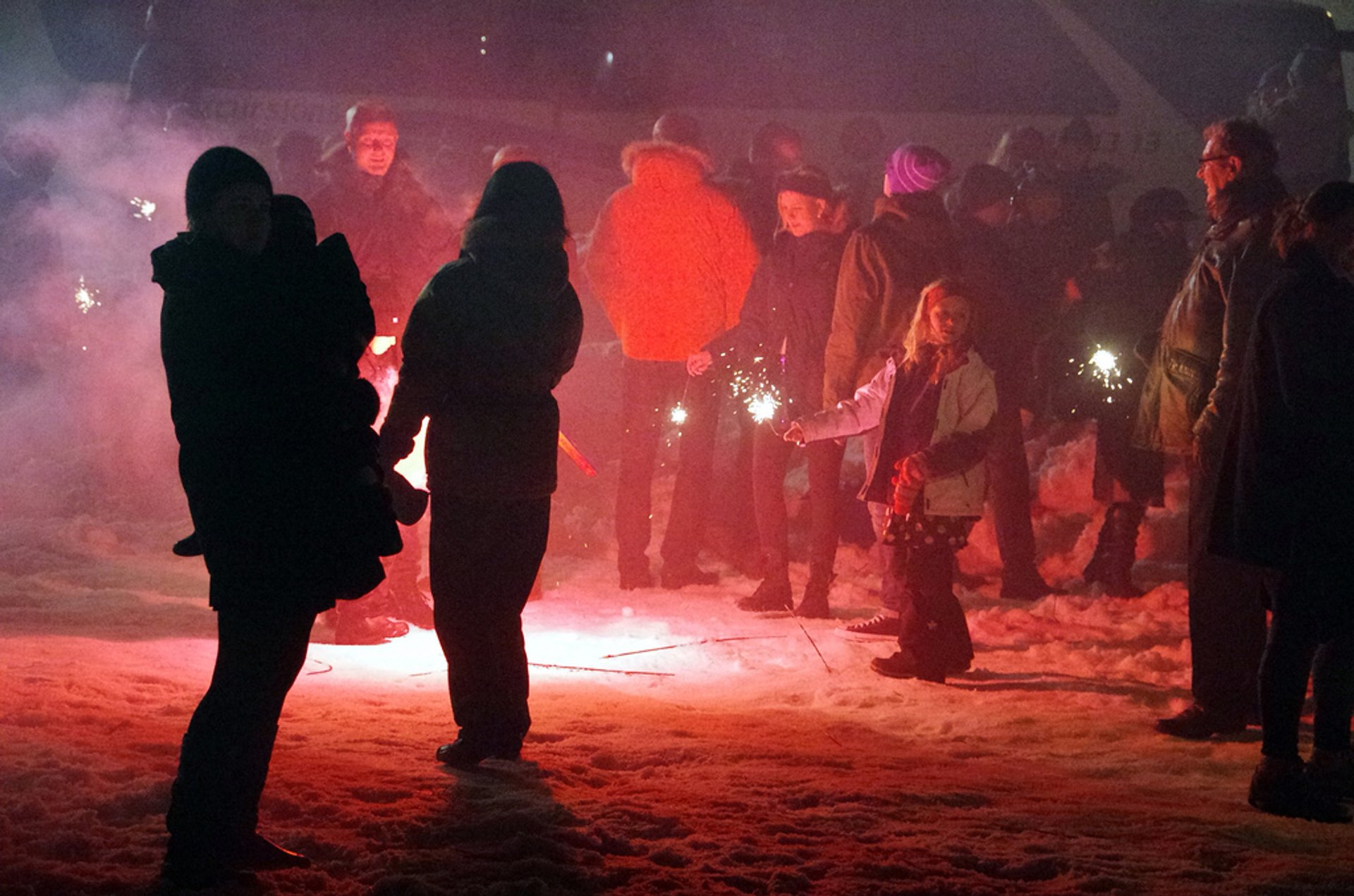 New Year's bonfires belong to Iceland's authentic traditions, practiced there for centuries. For a tourist, it's a perfect occasion to mingle with locals and take a glimpse into local culture and customs.
When and where to see the bonfires?
The bonfires are lit across Reykjavik as well as its neighboring towns on New Year's Eve. Typically, residents gather for the show at 8:30 pm. Sometimes, the festivities begin at 9 pm, but this is rather an exception.
What to wear?
The bonfires are accompanied by songs and dancing, which partly helps to beat the cold. But despite the friendly atmosphere of the event, you'll still need some winter attire to keep warm. So you may want to put on some thermal clothes, a couple of sweaters, as well as warm boots and a coat.
Are there any tours?
Celebrating the New Year the way locals do is an absolutely unique experience you don't want to miss. That is why local operators offer special tours to major bonfire spots, including downtown Reykjavik.
Should I bring fireworks?
For safety reasons, we don't recommend bringing fireworks to the event. But if you have a few and desperately want to light them up, please do it at a safe distance from the crowd.
Find hotels and airbnbs near New Year's Bonfires (Map)