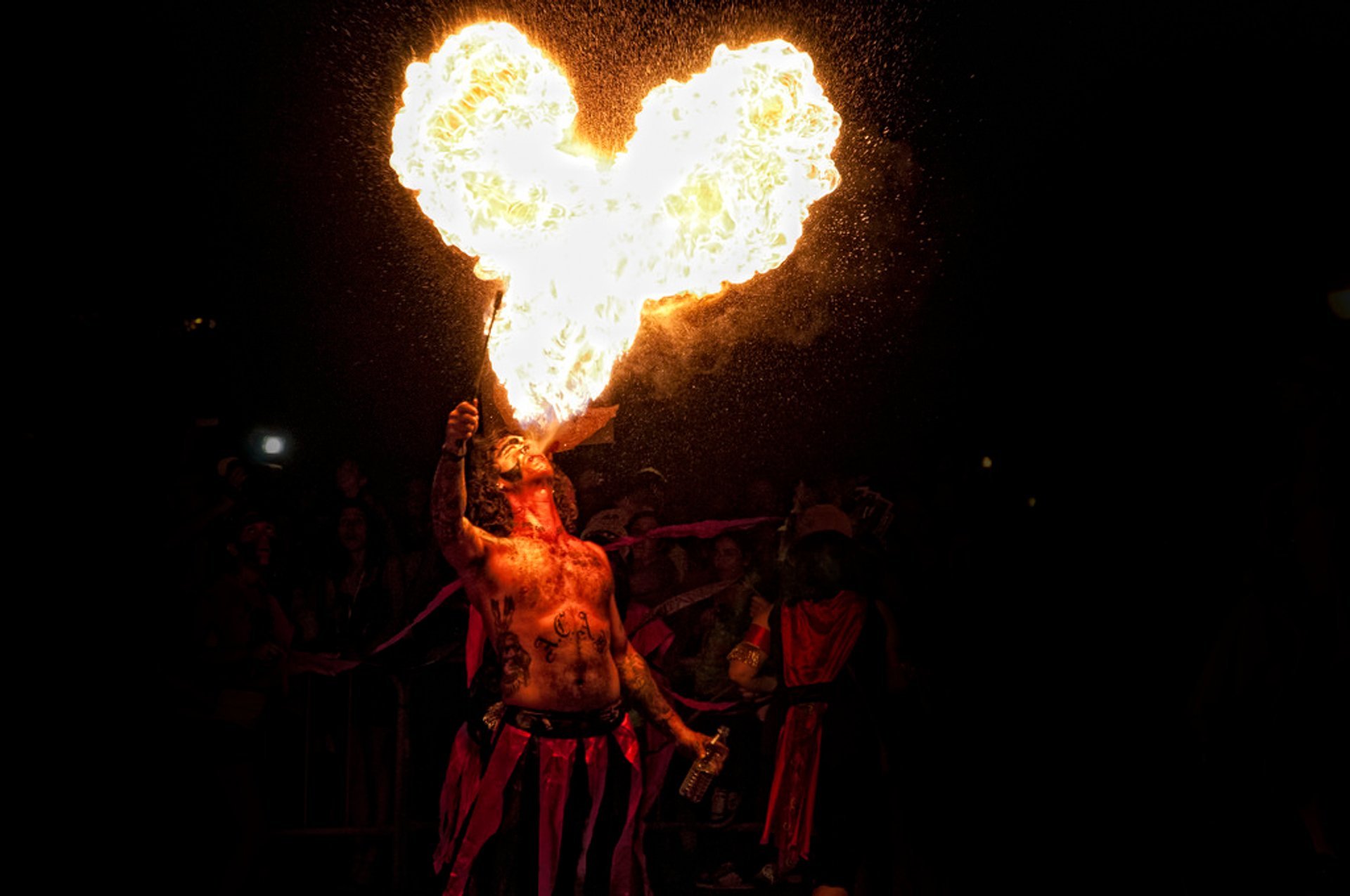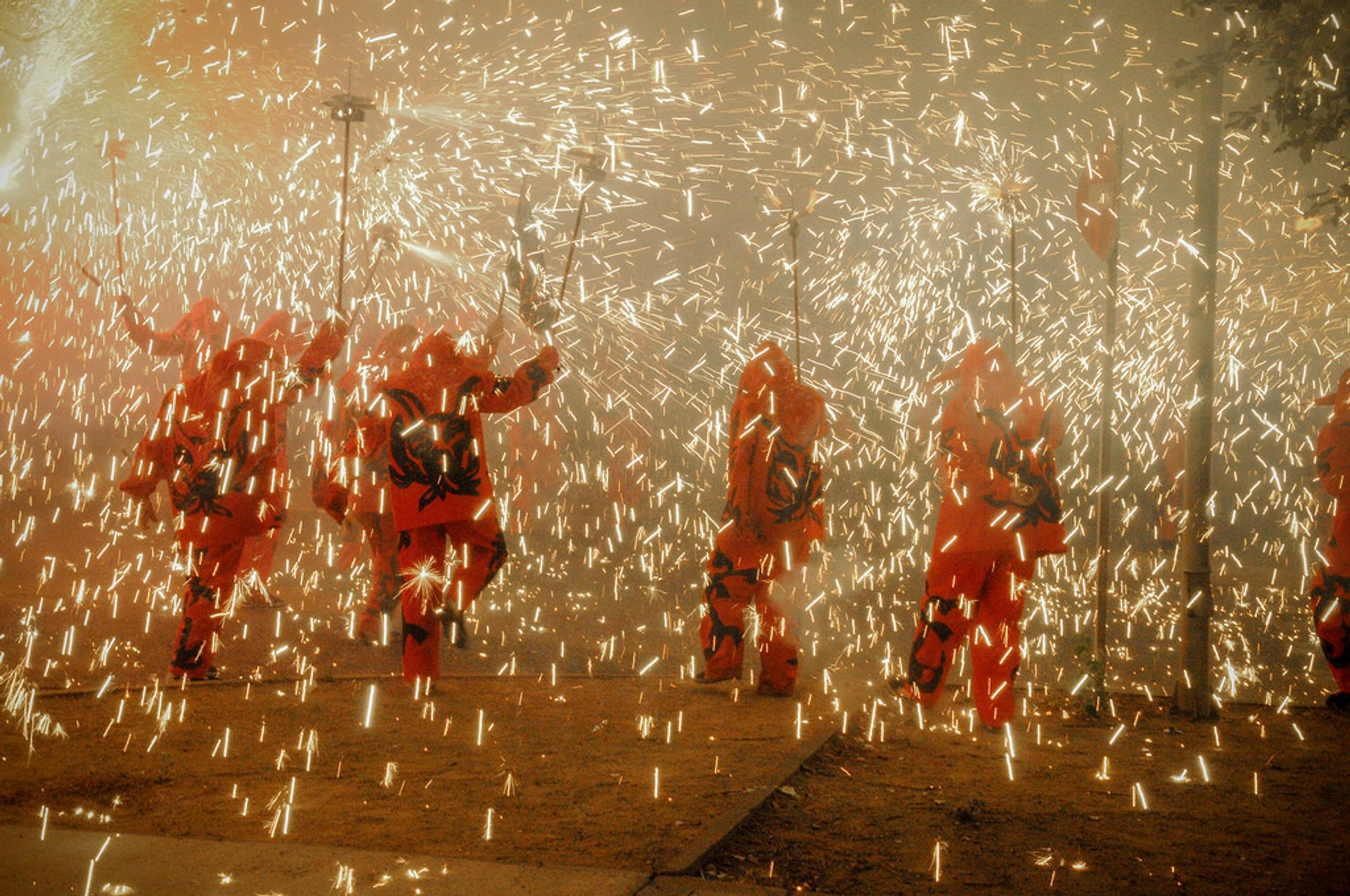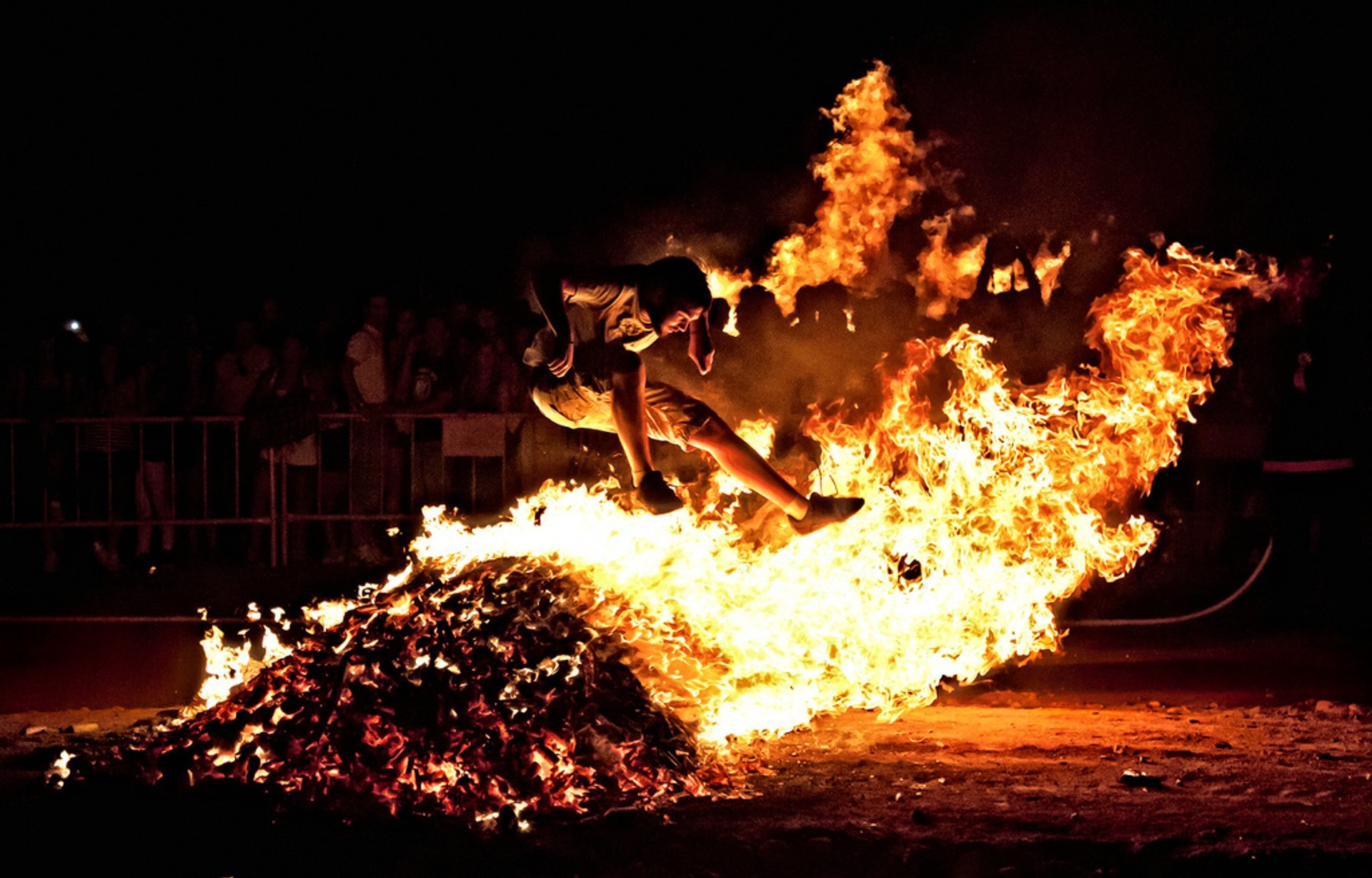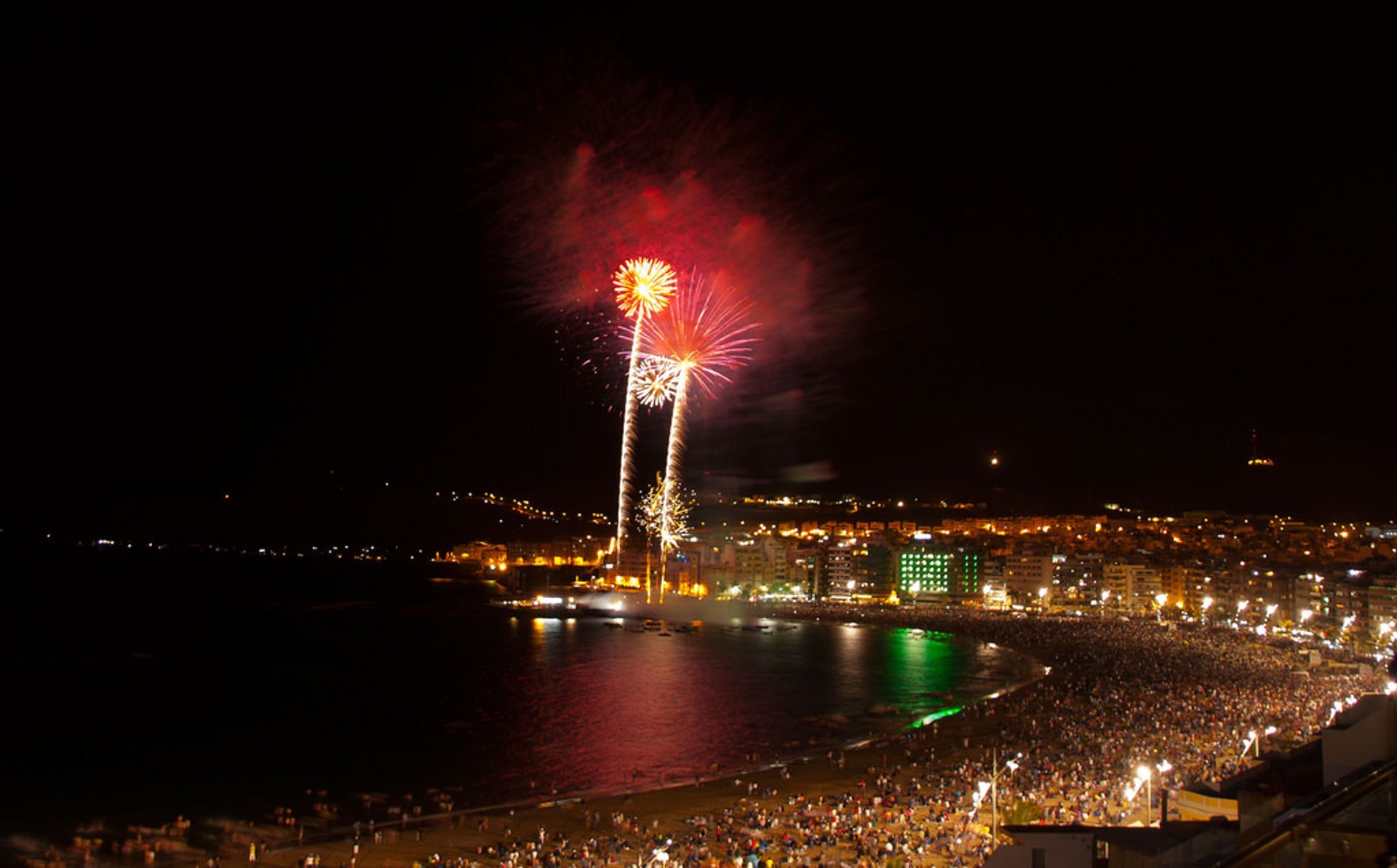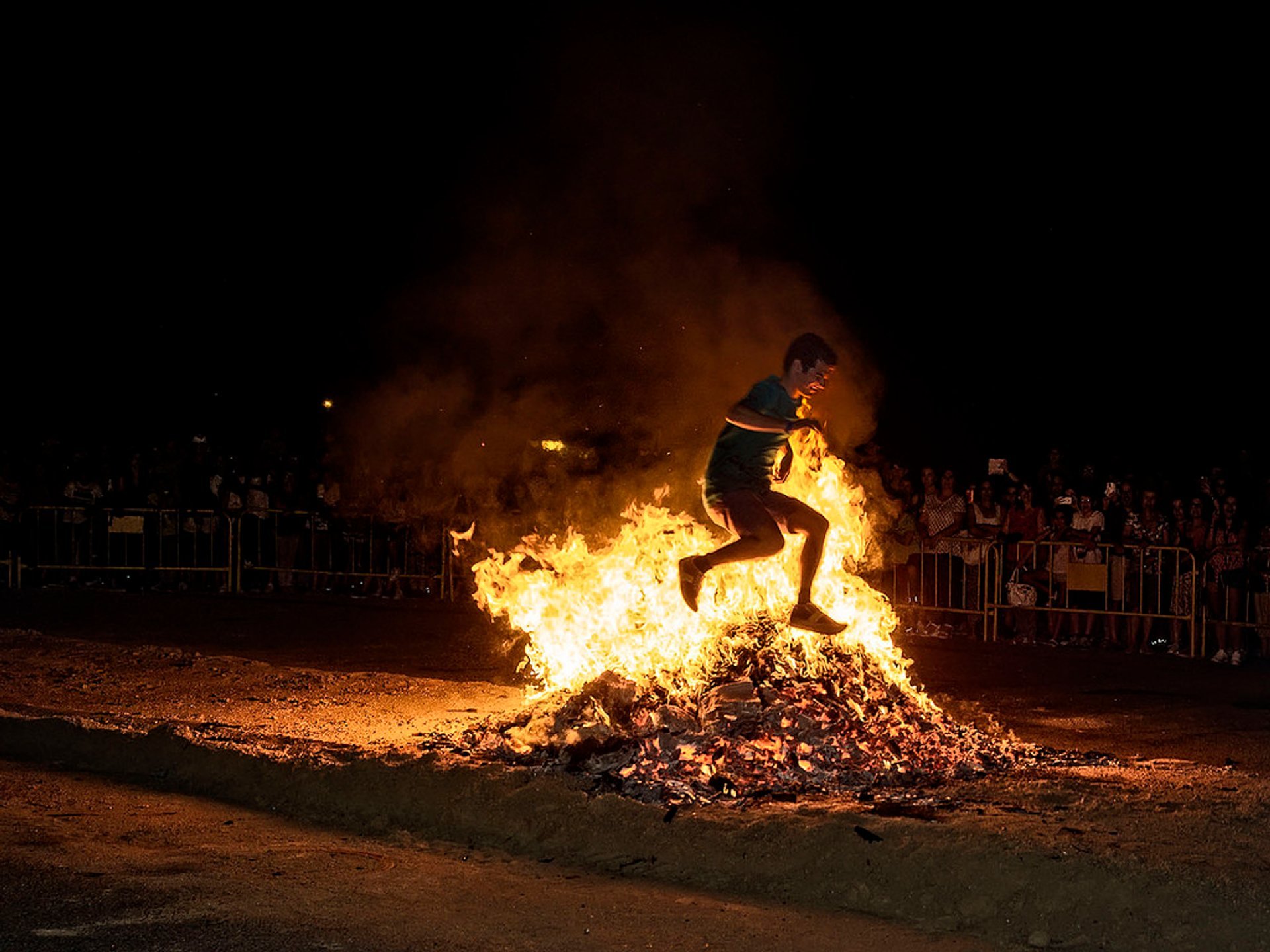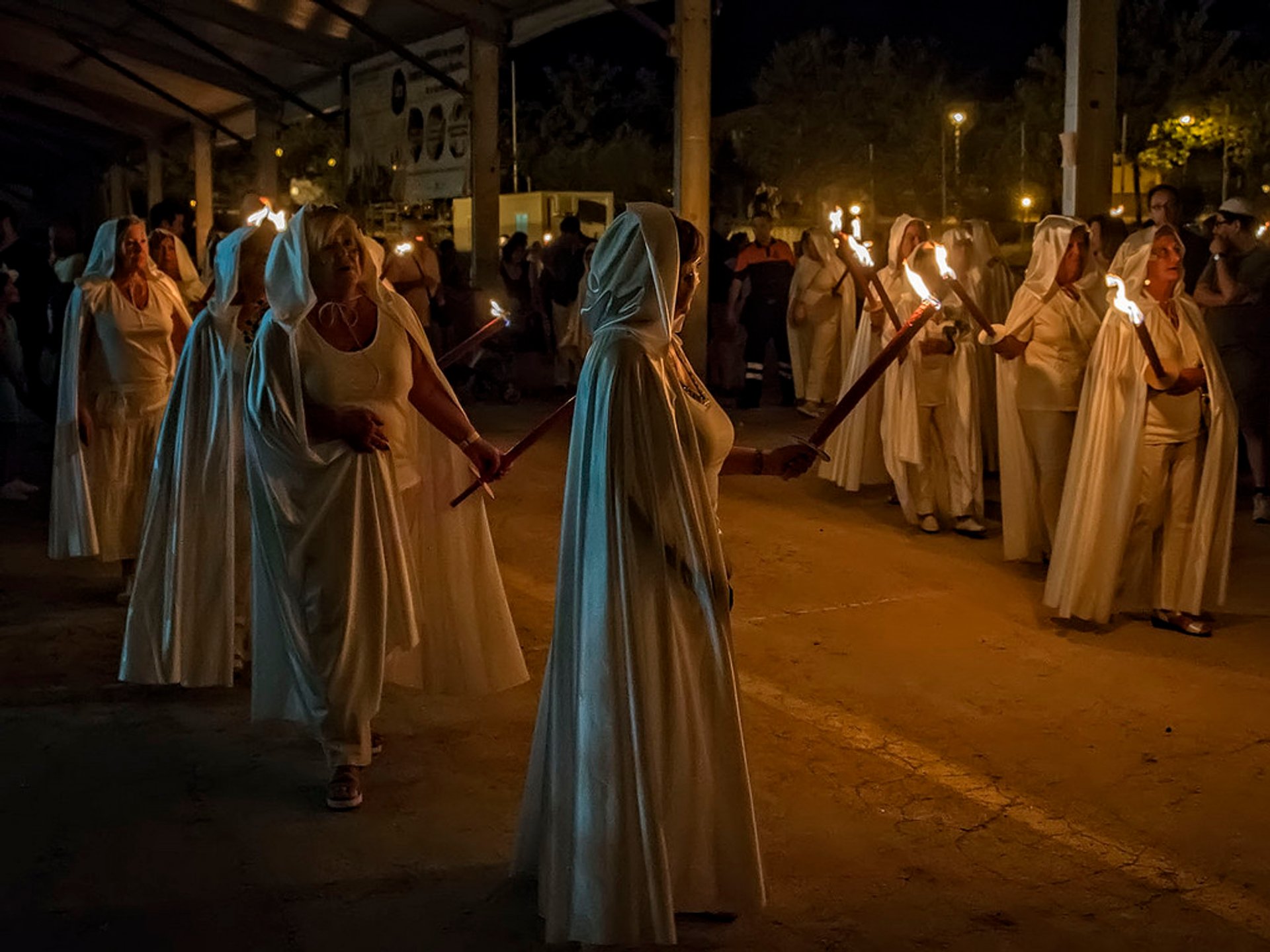 Noche de San Juan
Featured in
Although Fiesta de San Juan is dedicated to Saint John, its tradition refers to pagan times. It's celebrated on June 23rd, St. John's Eve and the day of the summer solstice. The main component of the festival is fire, a symbol of the sun. Therefore, it is accompanied by the kindling of bonfires.
The festival is celebrated all over Spain. But some of the most spectacular festivities are observed in the capital city of Madrid, Granada, Barcelona, Alicante, Valencia, and Gran Canaria. Coastal cities boast the most scenic celebration, as the bonfires are set right on the beach.
In Madrid, San Juan Fiesta is likewise colourful. The fire is brought specially from the sacred mountain in the Pyrenees, from the peak of Canigou. Throughout the year, the flame is kept by the Catalans in Perpignan, and in June it is passed to Madrid. Fire is lit in the Retiro park. And when it almost burns out, residents jump through the hot coals in order to purify themselves and get rid of the problems.
In the meanwhile, the rest of the locals lead roundelays and sing songs by the fire.
Noche de San Juan
Featured in