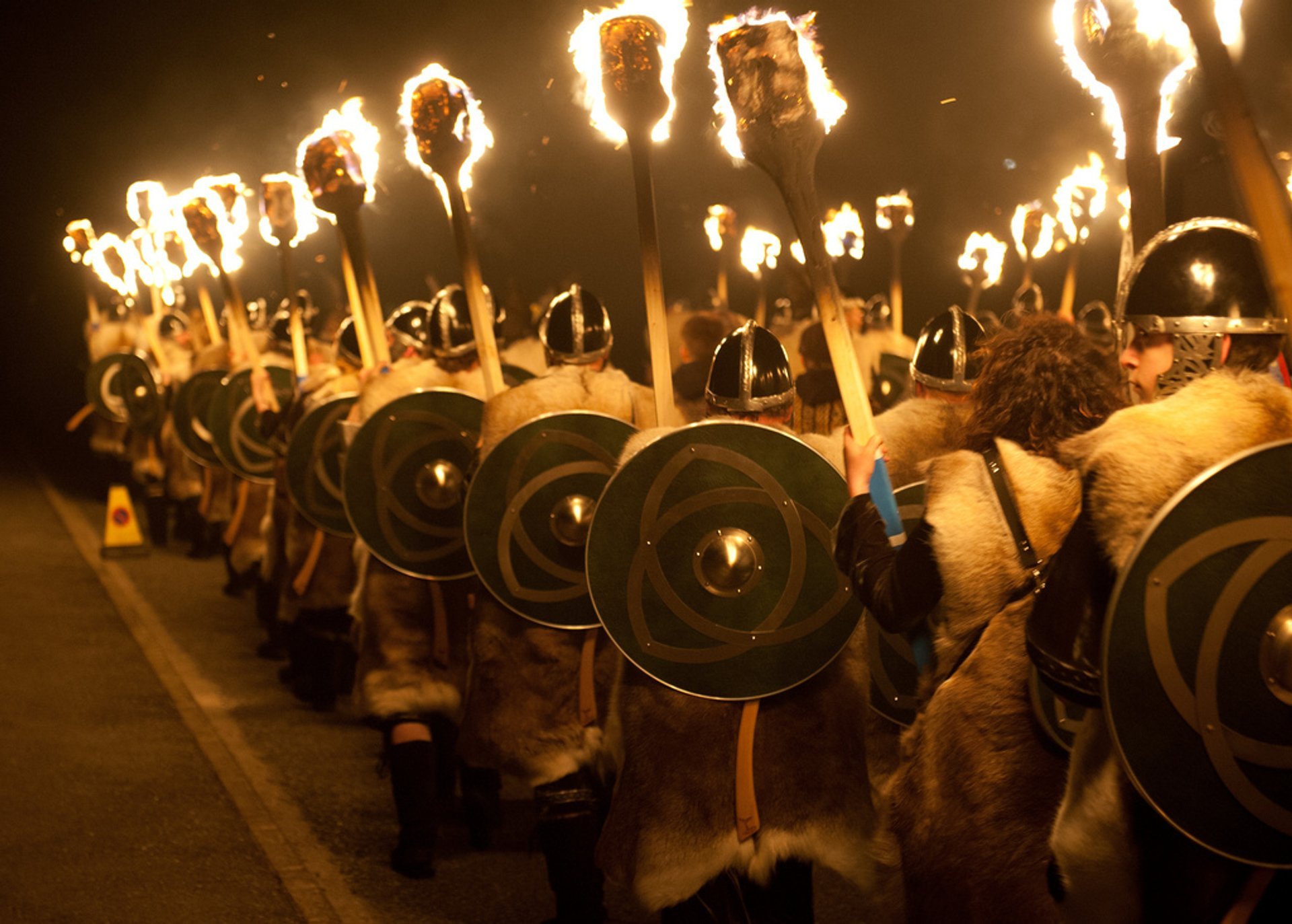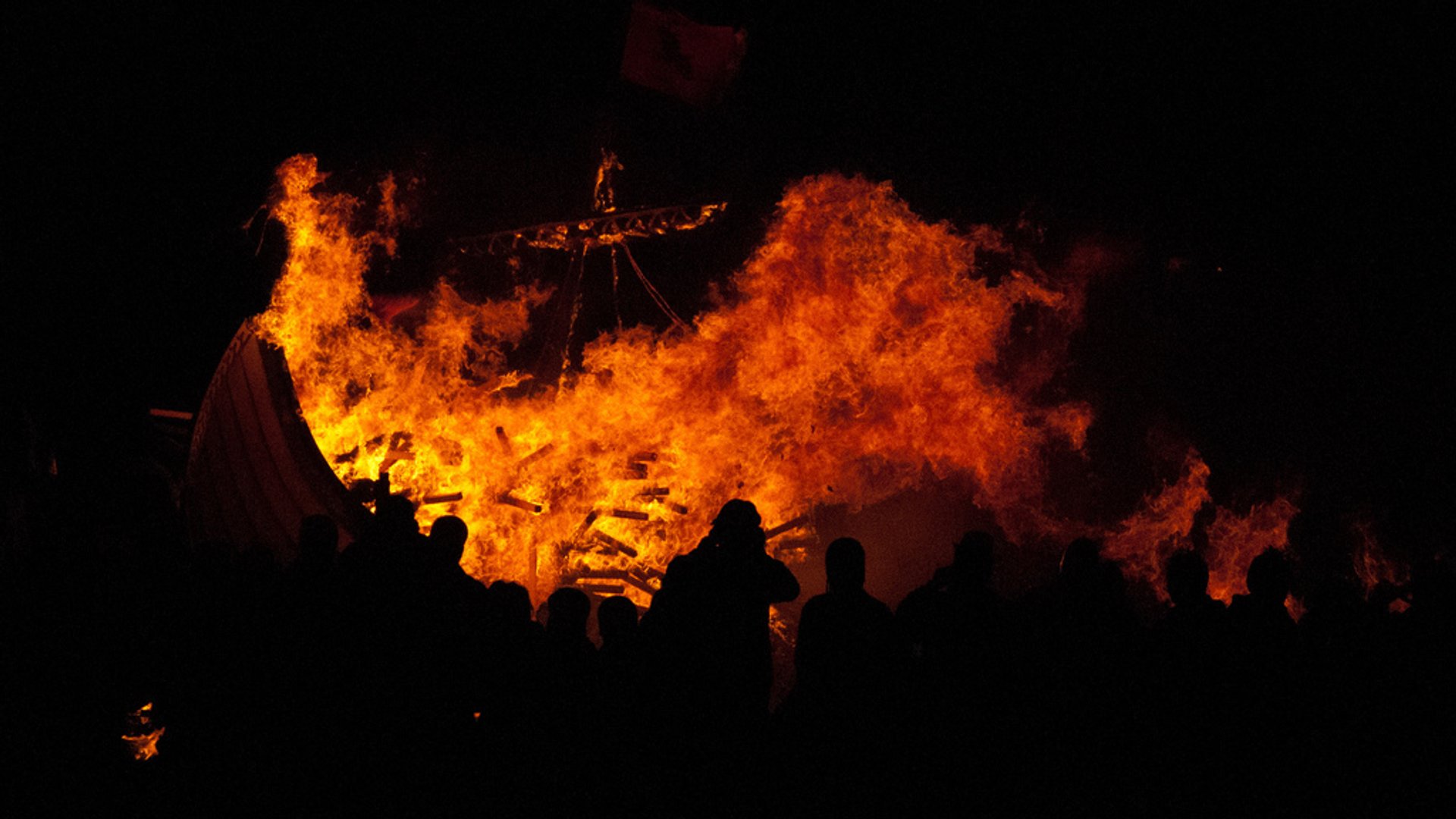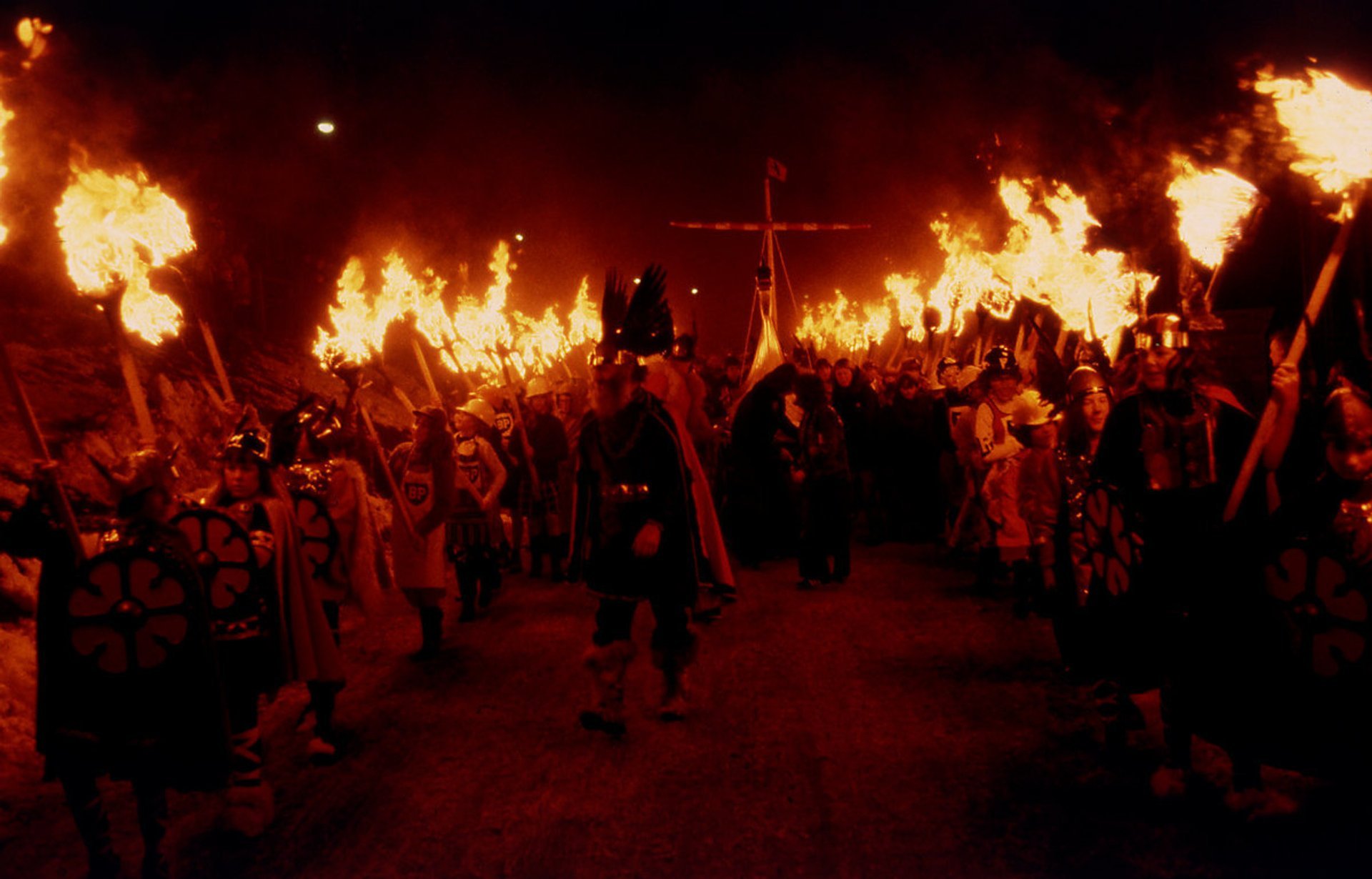 Up Helly Aa is a famous Viking-themed fire festival that actually celebrates the end of Christmas season and its origins date back to the 19th century.
However, back in those times the costumed Vikings or guizers used to roll burning tar barrels along the roads of the Scottish towns and villages, but due to large damage that way of celebration was substituted with torchlit processions which culminate with the burning of Viking longship model known as "galley."
Today Up Helly Aa takes place in nearly 10 Scottish settlements, and the one in Lerwick is considered the biggest fire demonstration in all of Britain. On the last Tuesday of January around 1,000 guizers headed by the chief Viking "Jarl" march through the streets of Lerwick until they arrive in the galley and throw their torches into the ship.
Up Helly Aa traditionally takes place on the last Tuesday of January, so you can plan visiting the event quite in advance.
Find hotels and airbnbs near Up Helly Aa (Map)