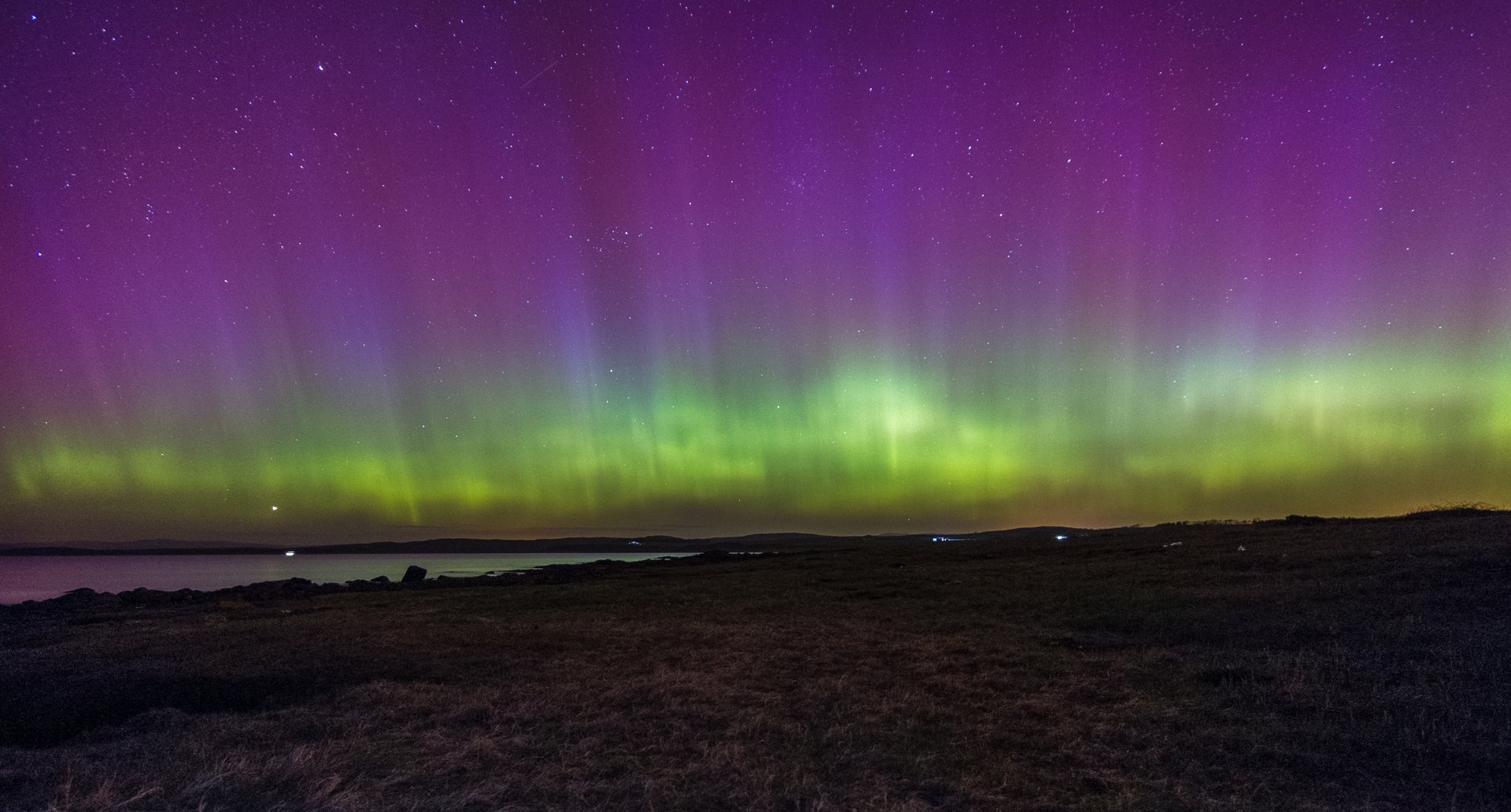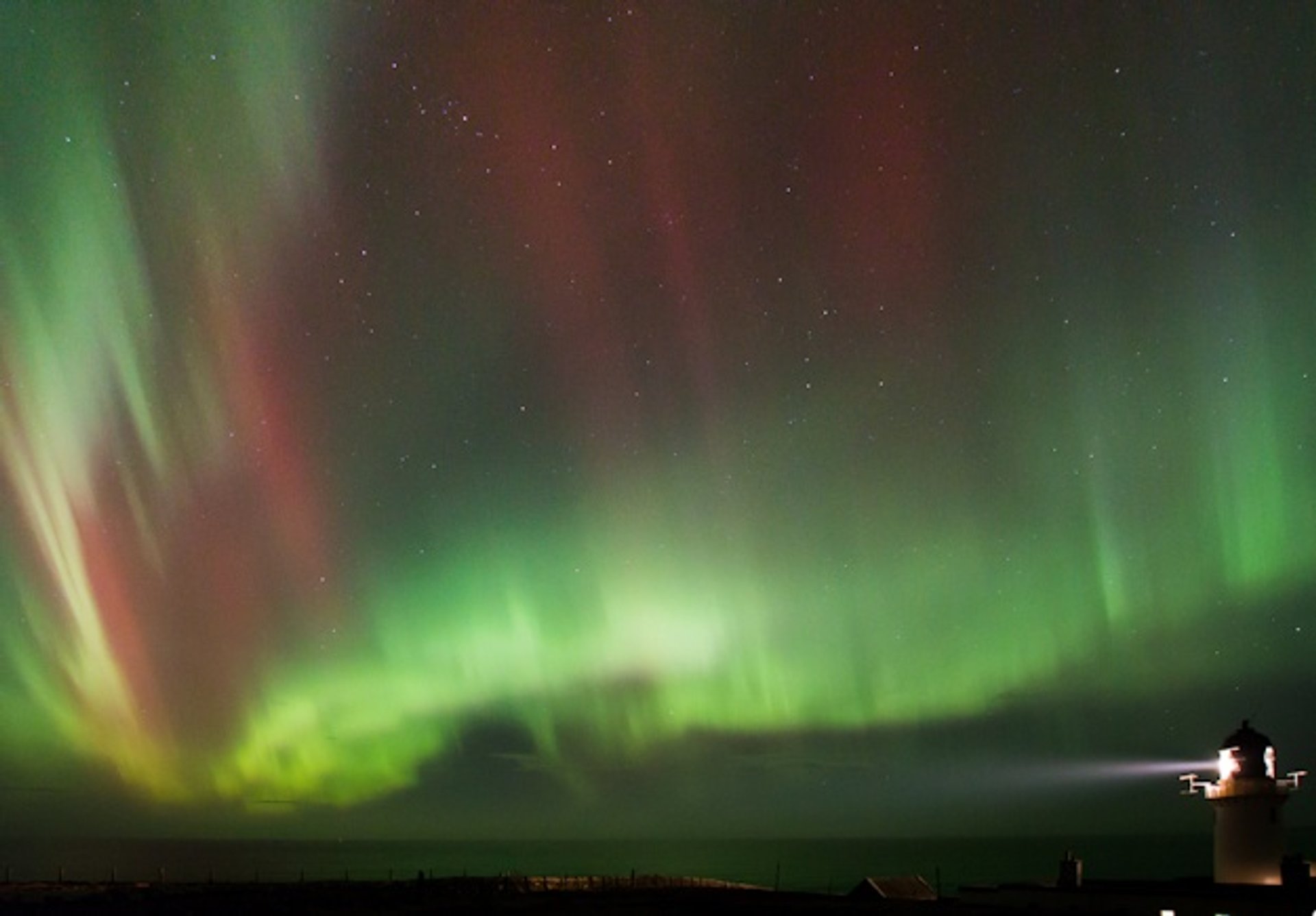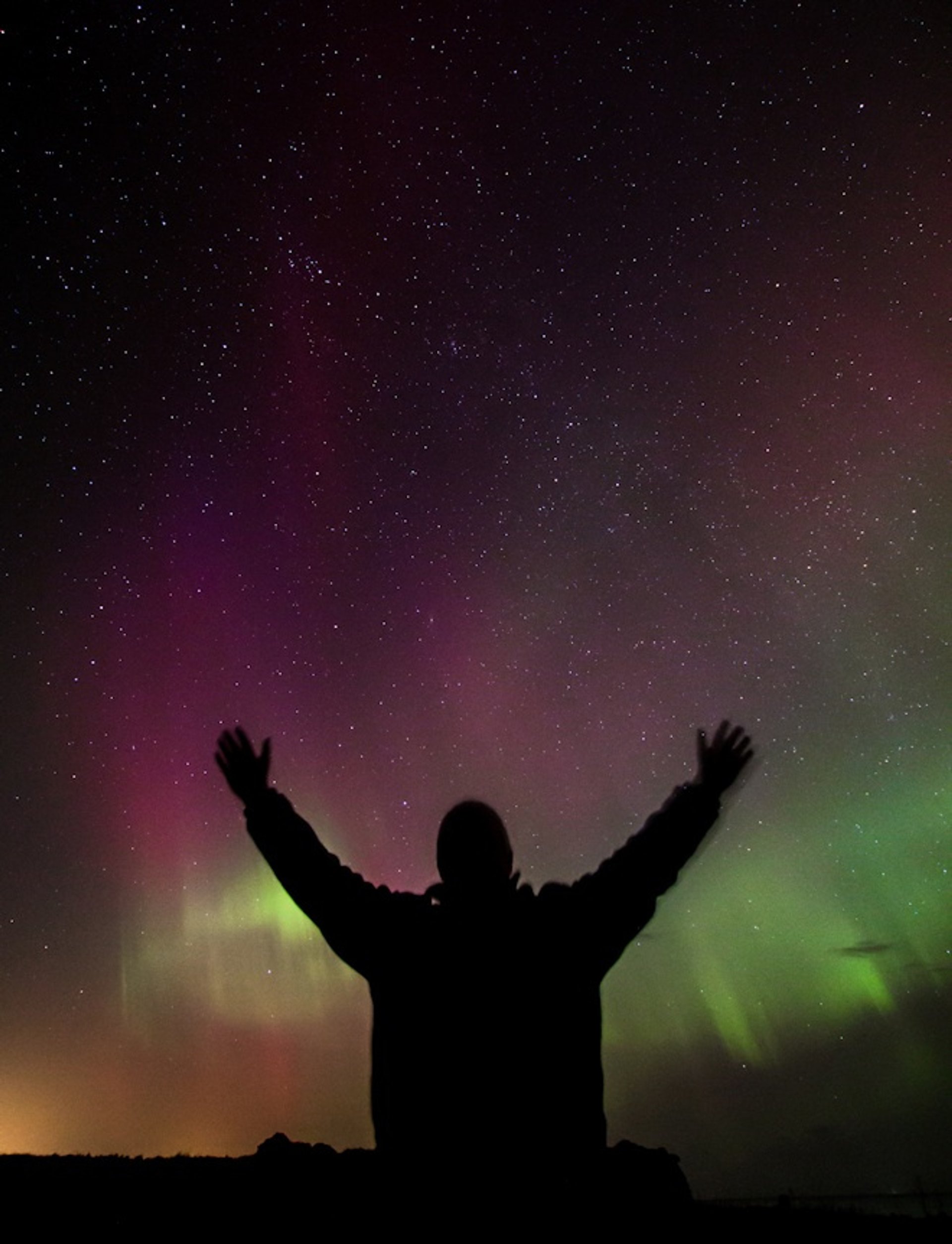 Although Scottish lands offer excellent conditions for observing the northern lights thanks to the low light pollution, in recent times not many have had the opportunity. Such a mischance is attributed to low sunspot activity. Nevertheless, you might still be the one to catch the aurora by its shining tail.
When is the best time to see northern lights
The most suitable time to look for northern lights is winter when the skies are the darkest. On clear nights, you can see aurora borealis as early as in October. December is the month with more hours of darkness than through the rest of the year. In late March, chances to see northern lights start to decrease dramatically.
Top spots include Shetland, Orkney, Outer Hebrides, Caithness, Aberdeenshire, the Moray Coast, Rubna Hunish Skye, and also far northwest observatories like Applecross, Lochinver, Cairngorms, Angus, the Fife Coast, Rannoch Moor, and Perthshire. Scotland also has the​ only UK's dark sky park—Galloway Forest Park. The luckiest might even see the aurora in the capital city of Edinburgh by Calton Hill or Arthur's Seat.
The Shetland Islands
The Shetland Islands, located the closest to the north pole, offer a decent chance to see the aurora. Many photographers, based in Lerwick, were able to capture the northern lights during the colder season. They even have a special name for it in Shetlands: the Mirrie Dancers, which refers to flickering of the lights in the night skies. Another name that is mentioned in Scottish Gaelic is Na Fir Chlis meaning "the Nimble Men". According to Scottish folk tales, during winter nights Nimble Men and Merry Maidens dance in the dark skies.
The Outer Herbides
The Outer Hebrides, also called the Western Isles, are located north-west off mainland Scotland. Since the islands are not densely populated, they produce very little light pollution, which makes them a perfect spot to see aurora borealis. Pick one of the remote villages on the north coast with sea views. Lewis and Harris, the northernmost isles suit the best. North Uist, Benbecula, Berneray, and Eriskay are also good spots.
The Orkney Islands
The Orkneys, located north off the mainland, are also perfectly positioned for aurora borealis chase. Popular spots to watch the beautiful phenomenon include Birsay, a parish in the north-western part of the isles, and Rendall, which is located east of Birsay. You can also make pretty good pictures from the top of Wideford Hill or from Dingieshowe, the famous beach a place where Vikings gathered and planned their attacks.
Skye
Rubha Hunish, the northernmost point of Skye Island, is another great location to go on an aurora hunt, The area is home for many seabirds, dolphins, and otters. Rent one of the picturesque cottages on the northern coast, facing the sea. On a clear day, you get a beautiful view of the Outer Hebrides. Duntulm Castle is another beautiful location where you can photograph lights dancing in the sky.
Find hotels and airbnbs near Northern Lights (Map)