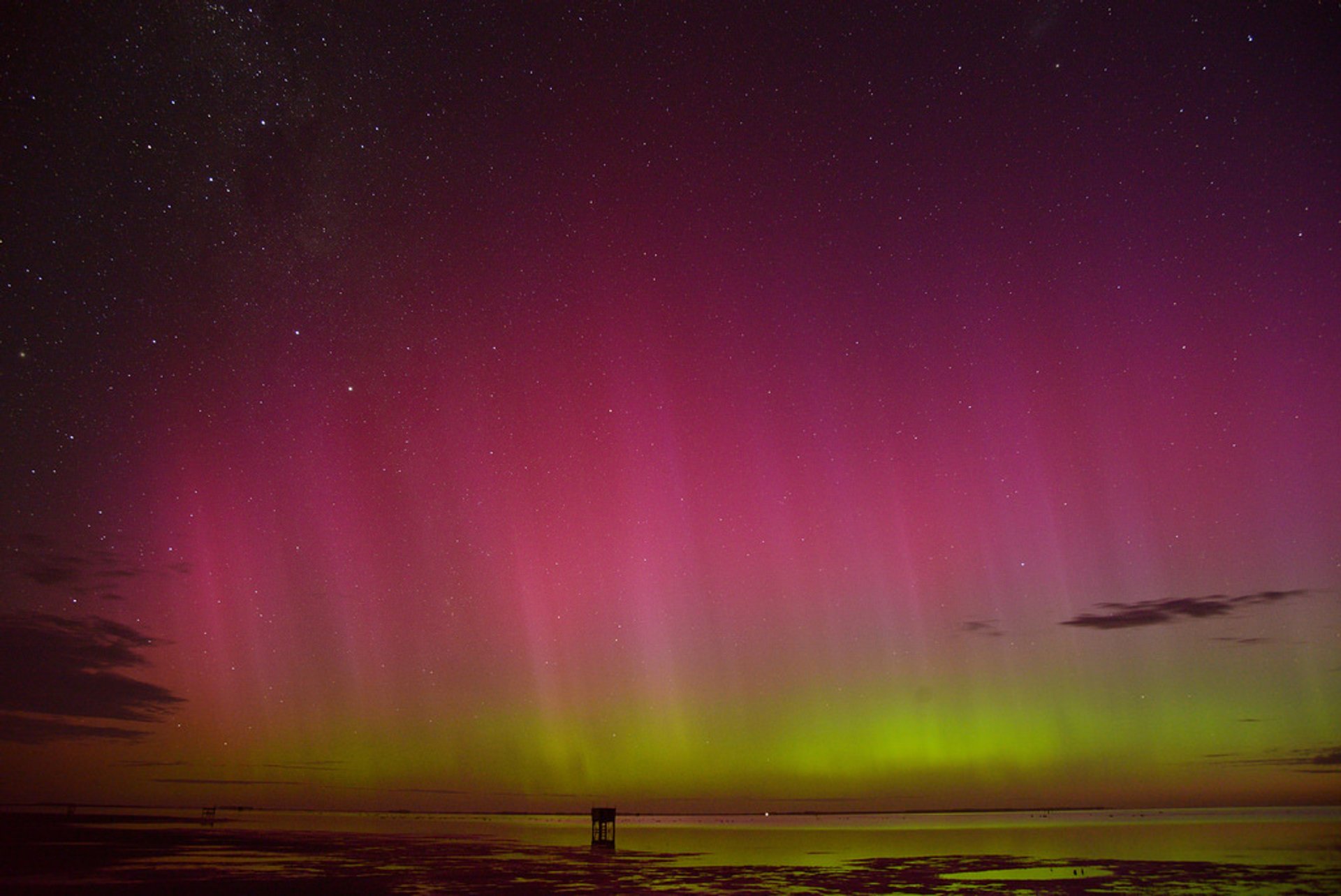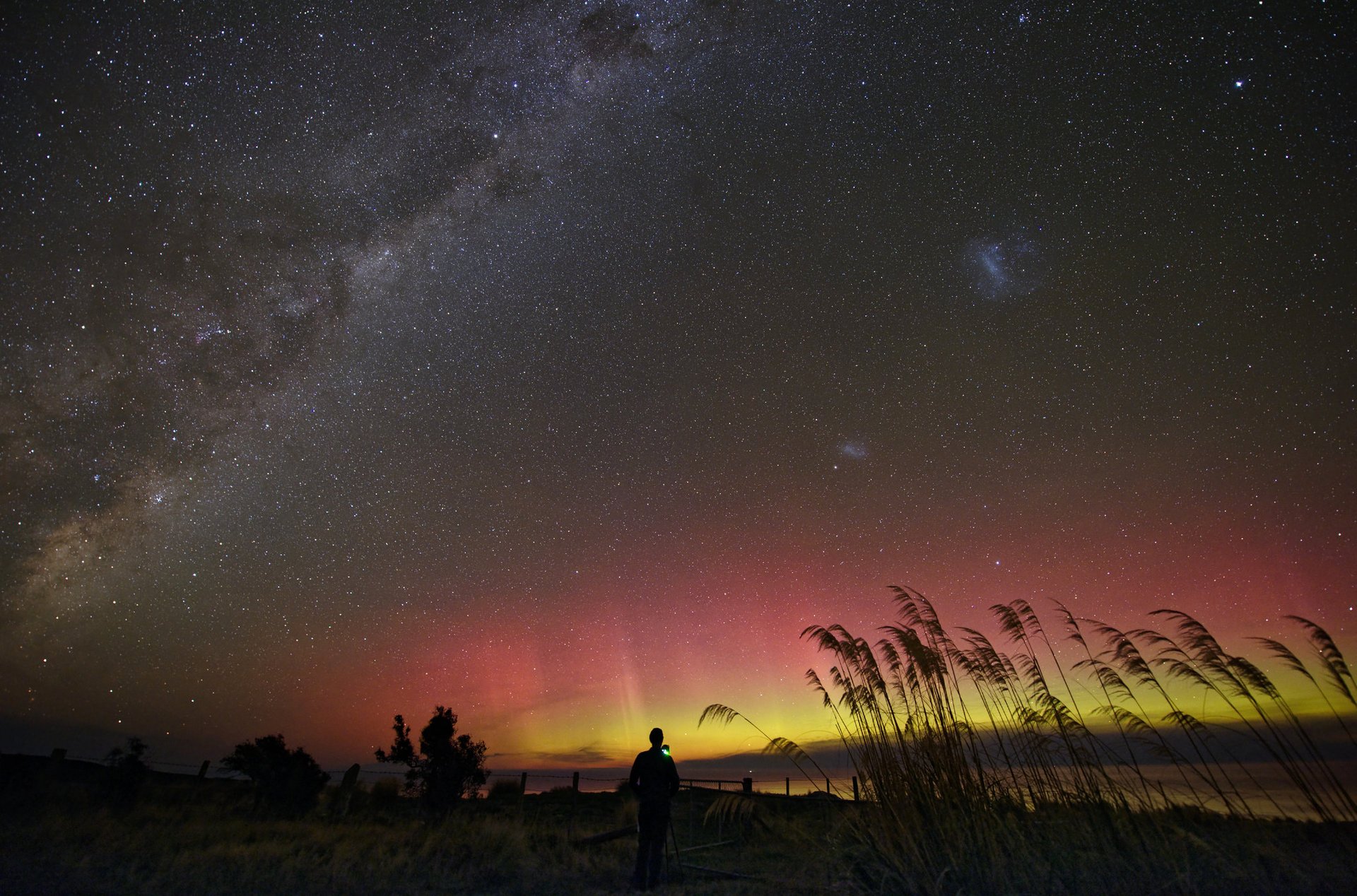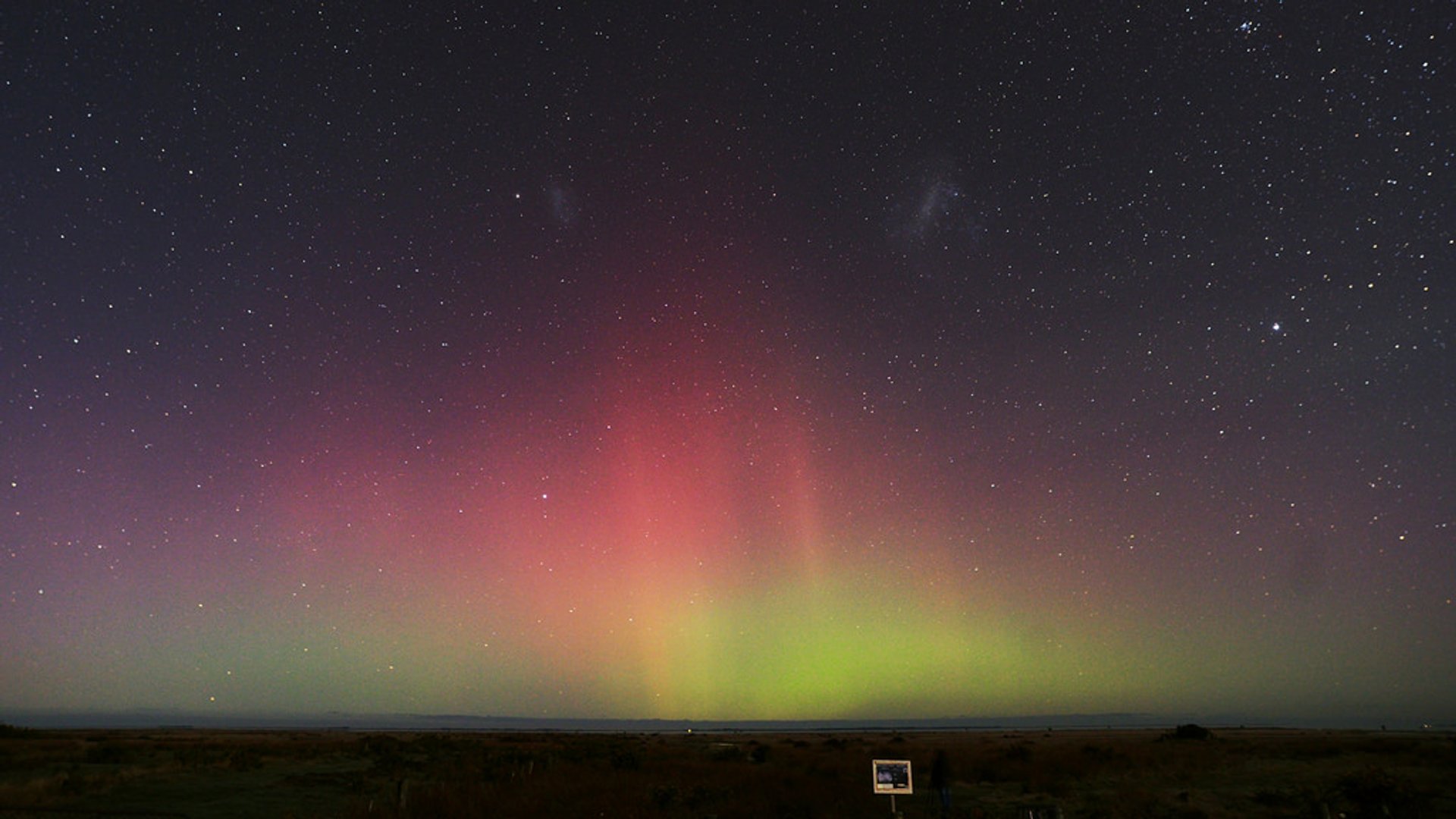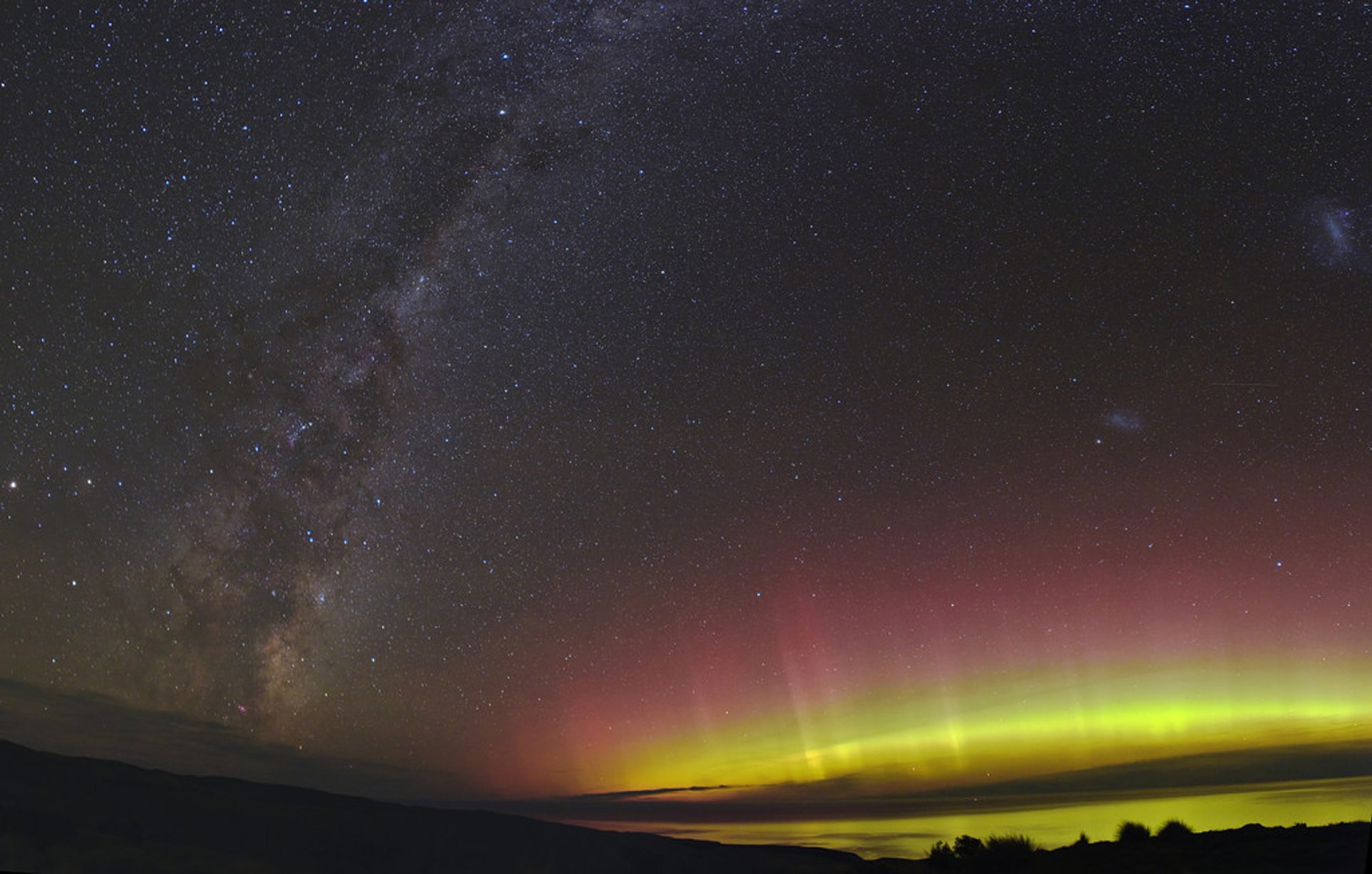 The South Pole is the place where the aurora australis originates, and New Zealand is the closest country, so if you head far enough south, you might just see a dance of light like no other!
Best time to see aurora australis
Polar light is visible during the winter season between March and September, the best spectacles are experienced around midnight when the night is the darkest as the sun is shining onto the other side of the Earth.
Best spots to see aurora australis
The South Island offers a number of great observatory areas to enjoy spectacular displays of multicolored southern lights. Famous aurora australis mesmerizes with its alien-like green colors mixed with pink and yellowish hues poured over the night sky of New Zealand.
The best places to see this wonderful display of nature include Stewart Islands, Lake Tekapo, Aoraki / Mt Cook National Park, and the Catlins. From time to time, the natural phenomenon also occurs around Invercargill and Dunedin.
Find hotels and airbnbs near Aurora Australis (Map)