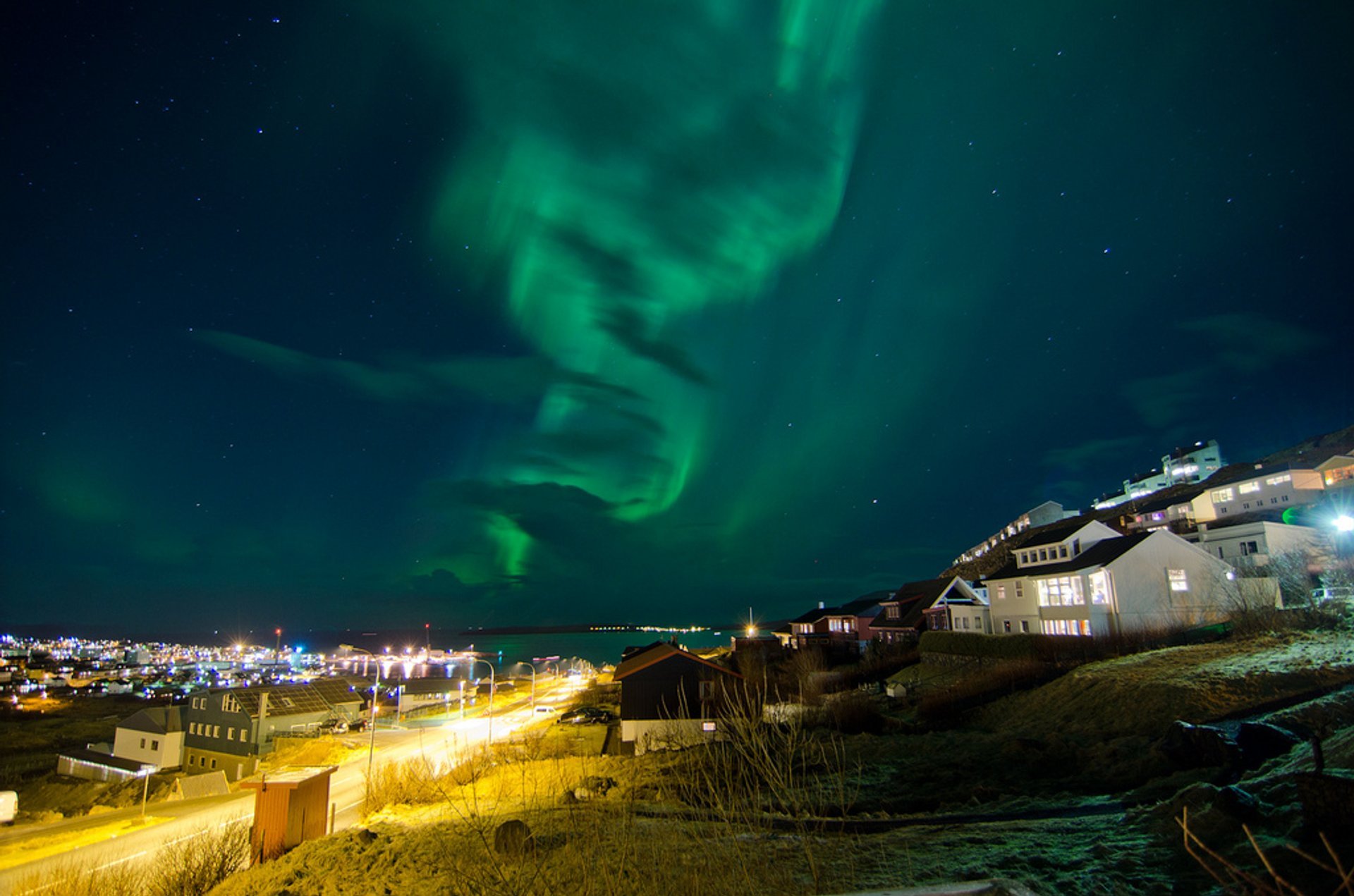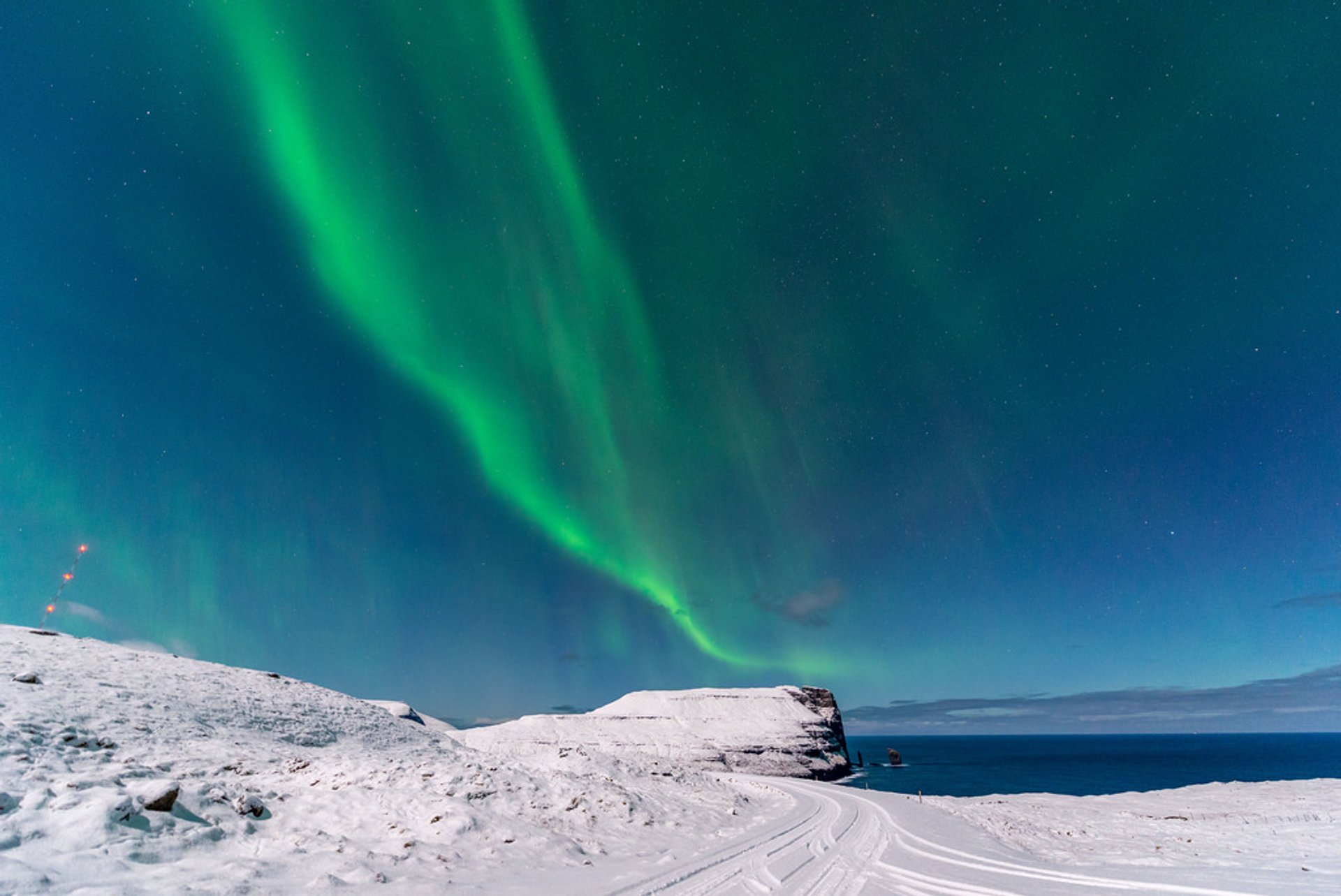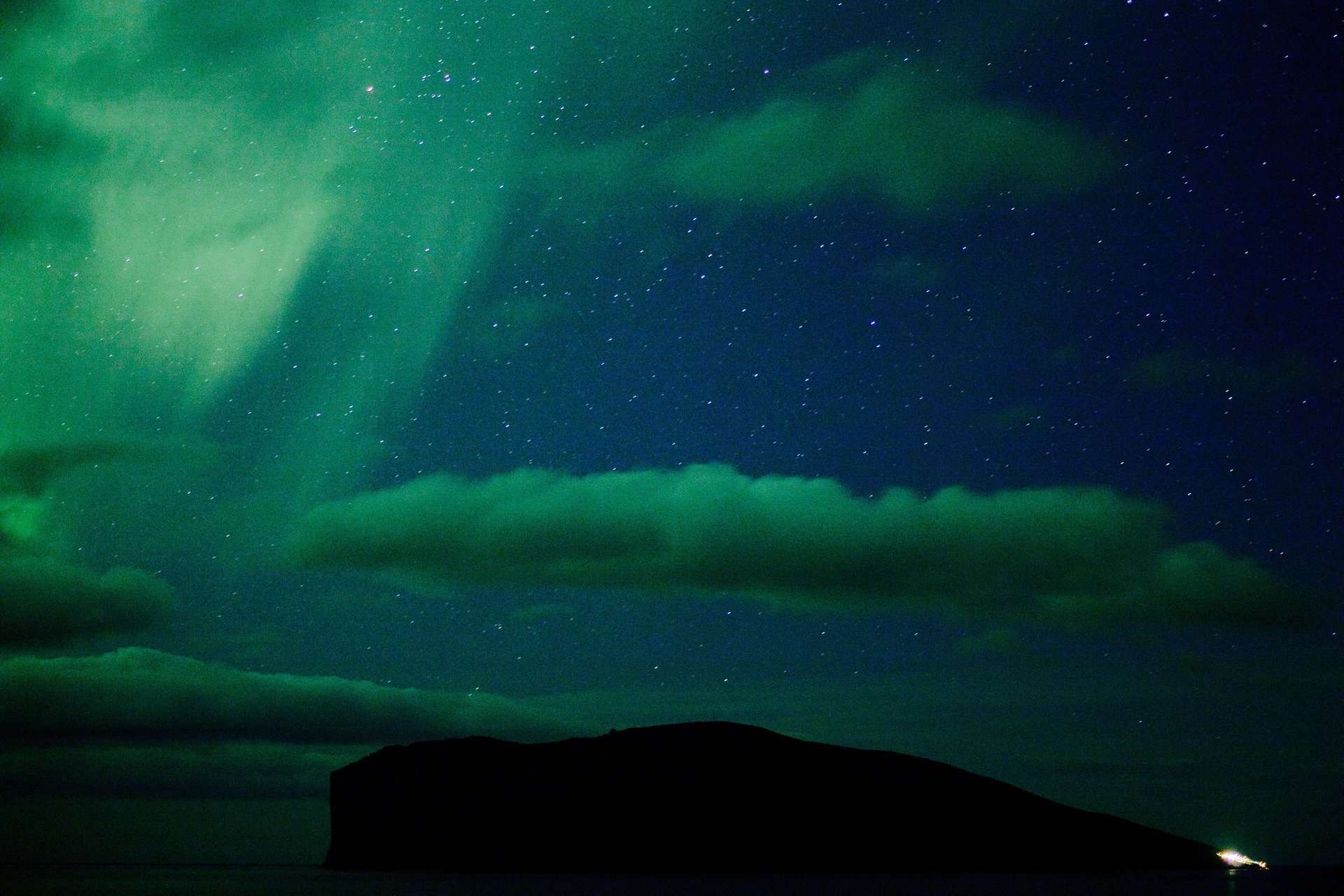 Northern lights on the Faroe Islands are a rare fantastic phenomenon you can experience if you are lucky enough. Northern lights or aurora borealis show up mostly during the winter. Still, it cannot be guaranteed to be observable in any part of the islands, since the weather during the winter usually varies. Meaning, the northern lights often depend on clear skies. So keep a sharp eye on the weather forecast for the evenings or nights. Anyway, no reason to furrow your brows, as the trip can be supplemented with many exciting nature-based experiences on the Faroe Islands.
Though not a lot of tourists travel to such distant places as the Faroe Islands in the winter, February may very well be the perfect time to see the polar lights. Moreover, the hotels are mostly vacant, with plenty of options in bookings along with other good offers. During this time, the nights are the longest, and the sky is the darkest, which makes it an ideal combination.
Sornfelli
If you like to increase the prospects of witnessing polar lights, it makes sense to leave big towns as city lights can block the miracle, so if you happen to wind down in Torshavn, drive straight up 12 mi (20 km) to Sornfelli, a mountain plateau of Streymoy island. The view from there will definitely take your breath away.
Viðareiði & Hvannasund
If you prefer the northern islands, head to the northern part of the country. The coastal settlement of Viðareiði or a village of Hvannasund hits the spot perfectly. Stay in there until you witness the pure magic.
The magnificent magic landscape is sure to enhance the experience you get, and we can promise you—the surprise of receiving a tourist in February on people's faces may be worth a lot!
Find hotels and airbnbs near Northern Lights (Map)