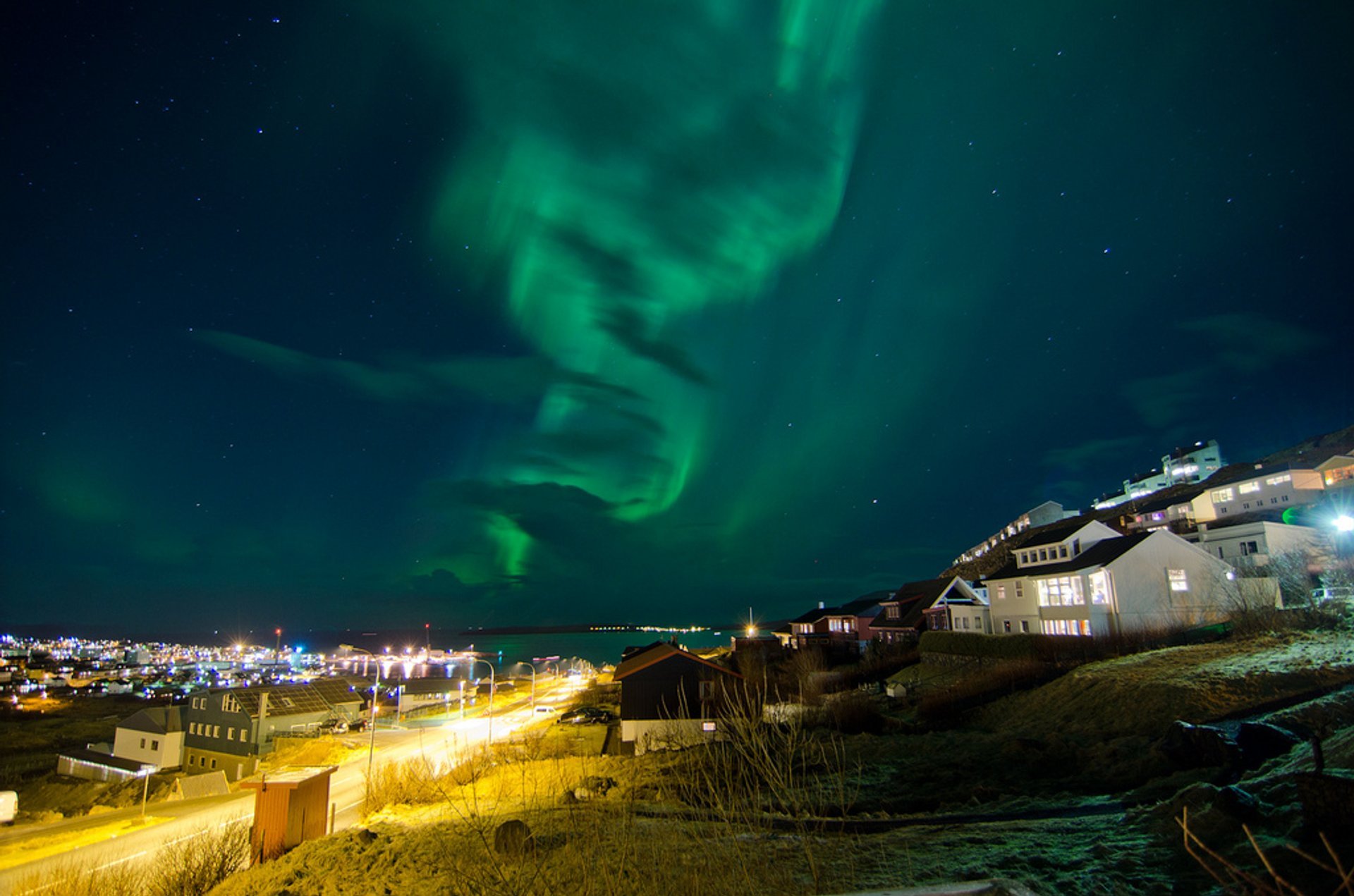 Northern lights in the Faroe Islands is a rare fantastic phenomenon you can experience if you are lucky enough. Northern lights or aurora borealis show up mostly during the winter. Still, it cannot be guaranteed in any location of the islands, as the weather during the winter usually varies. And the Northern Lights often depends on clear skies and temps going to 32 F (0 C) or below freezing. So keep a sharp eye on the weather forecast for the evenings or nights. The trip can be mixed with some of the many exciting nature experiences on the Faroe Islands anyway.
Though not a lot of tourists travel to such distant places as Faroe in winter, February might be the perfect timing to see the Northern Lights. Moreover, the hotels are half-empty but still available and with good offers. During this time, the nights are the longest, and the sky is the darkest, which makes it an ideal combination.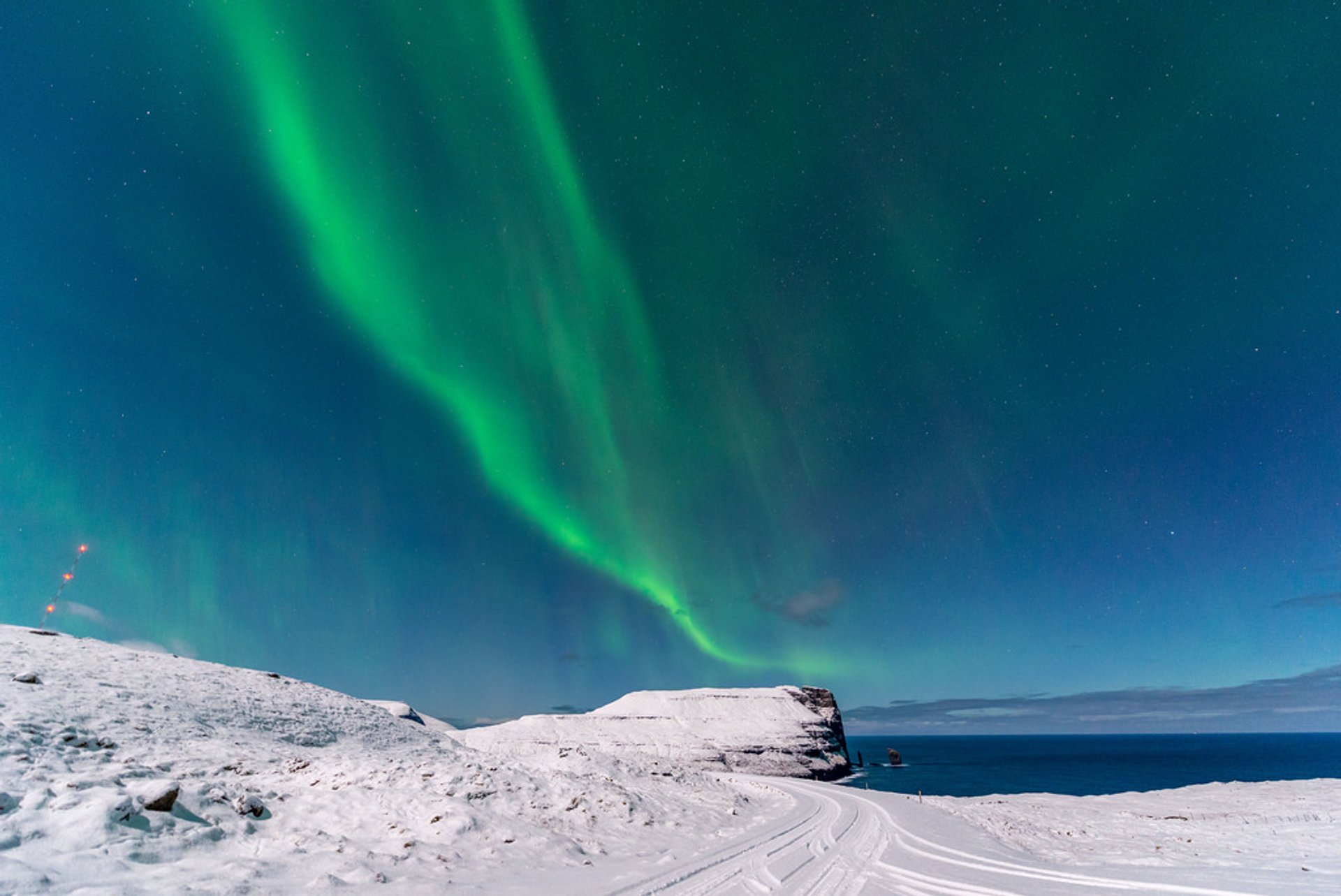 The magnificent magic landscape is sure to enhance the experience you get, and we can promise you—the surprise of receiving a tourist in February on people's faces may be worth a lot!
Find hotels and airbnbs near Northern Lights (Map)
Northern Lights Featured in