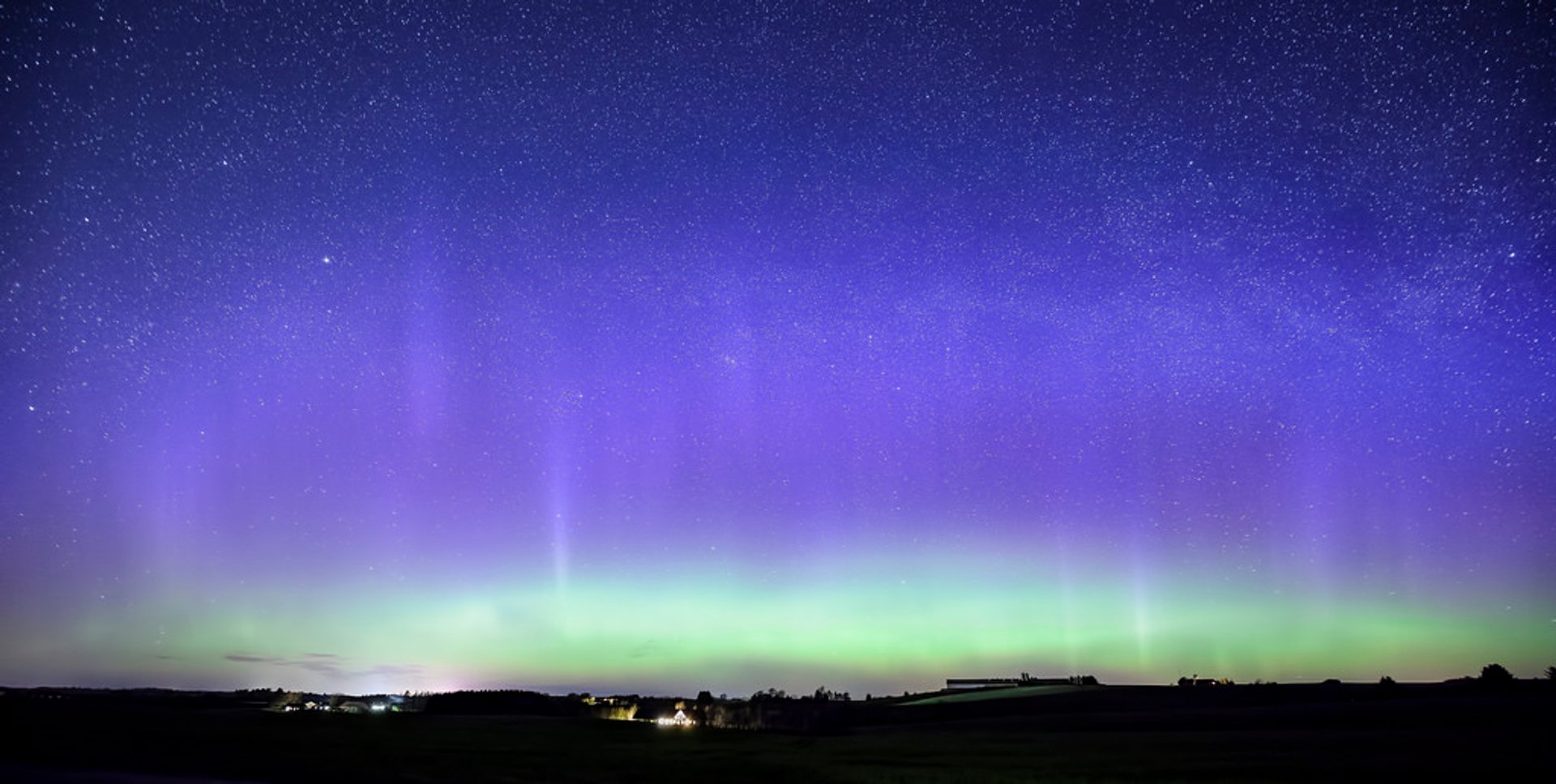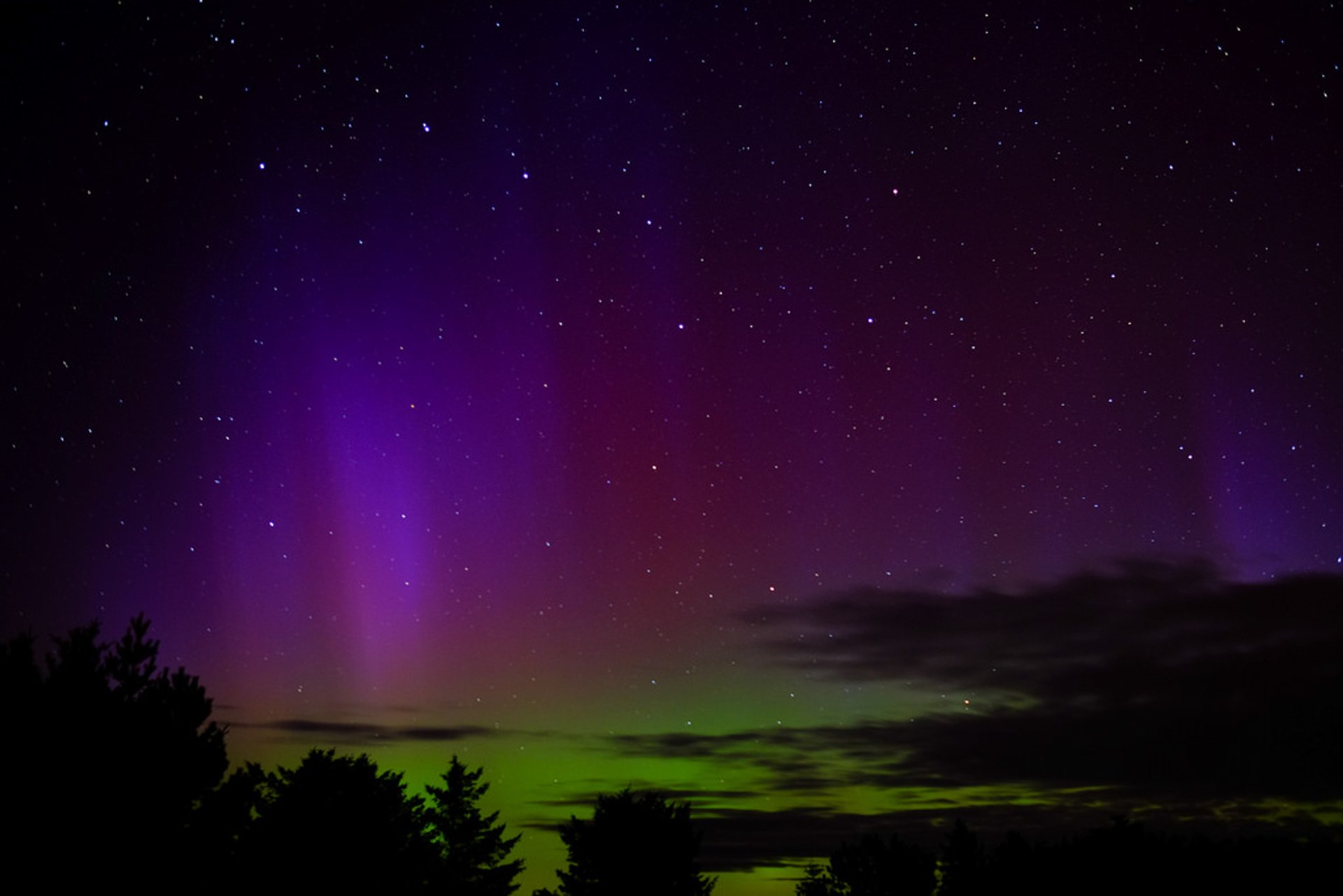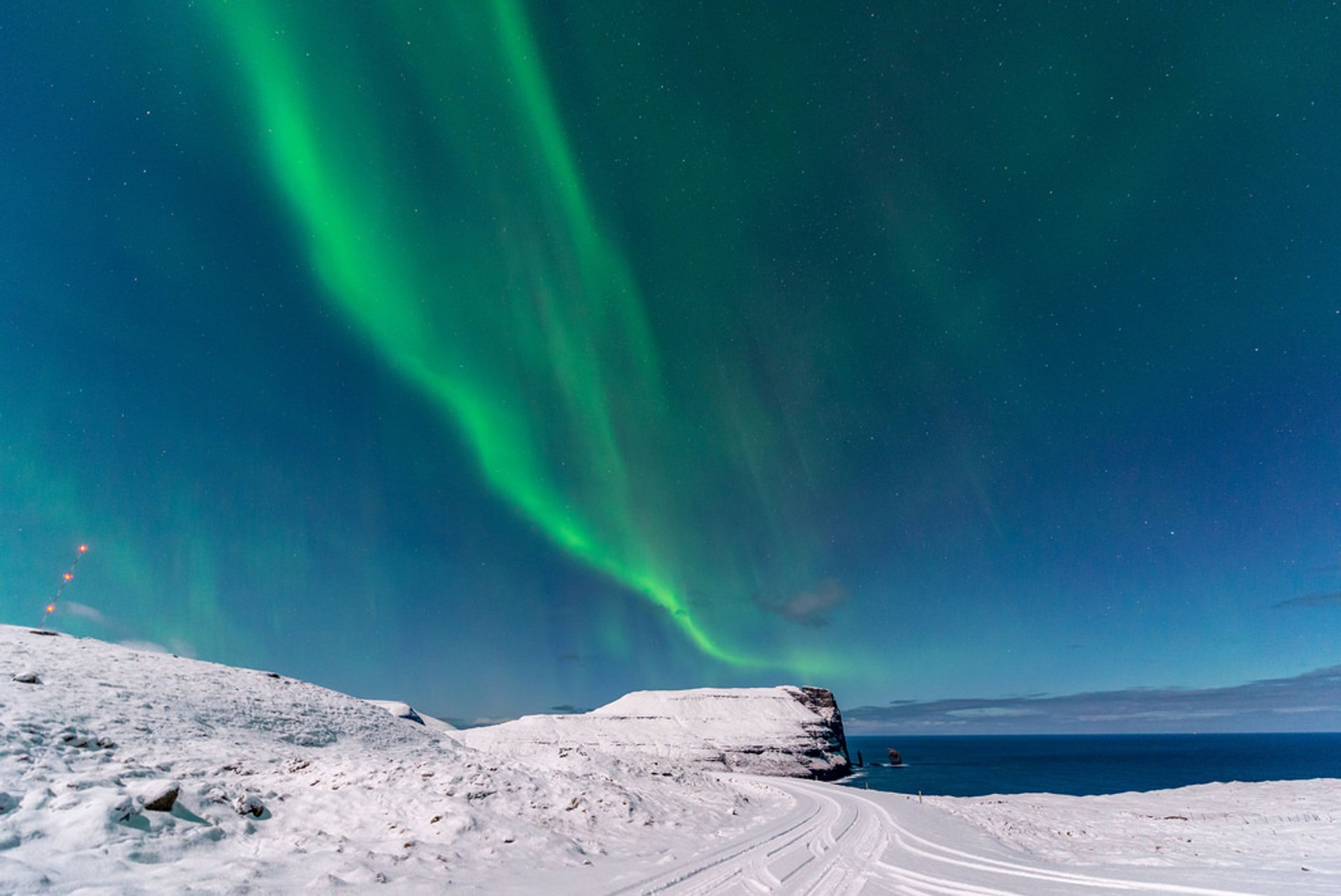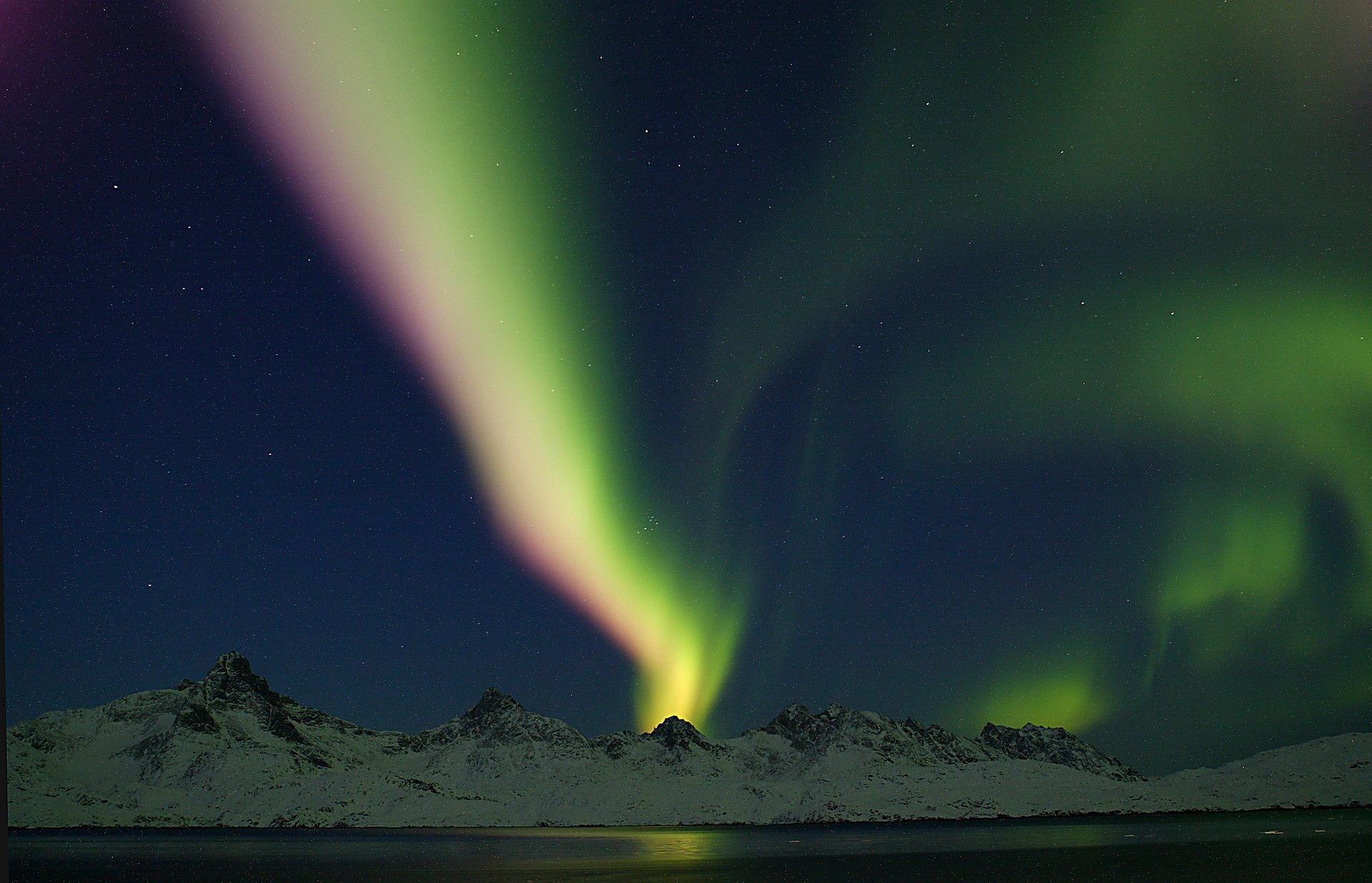 See accommodations nearby
Northern lights of Denmark are considered some of the most colorful in the region with the whole rainbow on display. Unfortunately, they can only be seen a few times per year when a geomagnetic storm happens, and when they do appear, they tend to be rather weak and elusive. Theoretically, the aurora borealis is visible year-round; however, the chances are higher during cold and clear nights from September through early April (best between January and early March). The trickiest part is that you cannot know the forecast a long time in advance, but only a few days before the occurrence.
Mainland Denmark (best time: January–early March)
On the continental territories of Denmark, the highest likelihood of spotting northern lights are within the North Jutland Region (or North Denmark Region). This rare occasion happens only on the days with powerful solar explosions. You can base in Aalborg and travel to more remote areas at night to find places with less light pollution. A great location to try your luck in northern Denmark is the port town of Skagen set on the northernmost tip of the Jutland peninsula.
Faroe Islands (best time: November–February)
The best place to see the northern lights is on Denmark's Faroe Islands archipelago located between the Norwegian Sea and the North Atlantic. When the weather is cloudless and the skies are clear you can see some of the most impressive aurora borealis there. The season runs from late September through early April, with plenty of opportunities from November through February.
You can hop on a flight to Vágar Airport, the only airport on the Faroe Islands, and then travel to other villages on the island to find a dark place for spotting aurora borealis. Some of the most famous locations include Sornfelli mountain, the village of Hvannasund, and Viðareiði, the northernmost settlement on the Island of Viðoy and all Faroe Islands. Read more here.
Greenland (best time: September–early April)
The further north into the Kingdom of Denmark you go, the higher the chances get. Naturally, Greenland's northern lights surpass those of the Faroe Islands and are worth a long trip to the travelers' final frontier. The island will surely become your top choice to indulge in the celestial light show as long as you can stand the cold. The best time for aurora viewing here is September through the beginning of April.
Popular spots to chase aurora borealis in East Greenland include Tasiilaq (Ammassalik) and Kulusuk on the east coast. The west coast has more great options such as Ilulissat, Kangerlussuaq, Sisimiut, and Nuuk. Read more here.
Find hotels and airbnbs near Northern Lights (Map)