Being located really close to the South Pole, the whole Tasmania island is a perfect spot for observing this fascinating natural phenomenon. The mergence of colors and beaming sparkles in the night starry sky create impression of the universe close at hand. Turning the rural landscapes into majestic spot, Southern Lights create a fairy-tale on the Earth. Fast moving clouds and sparkles create a stunning impression on tourists making them come over and over again.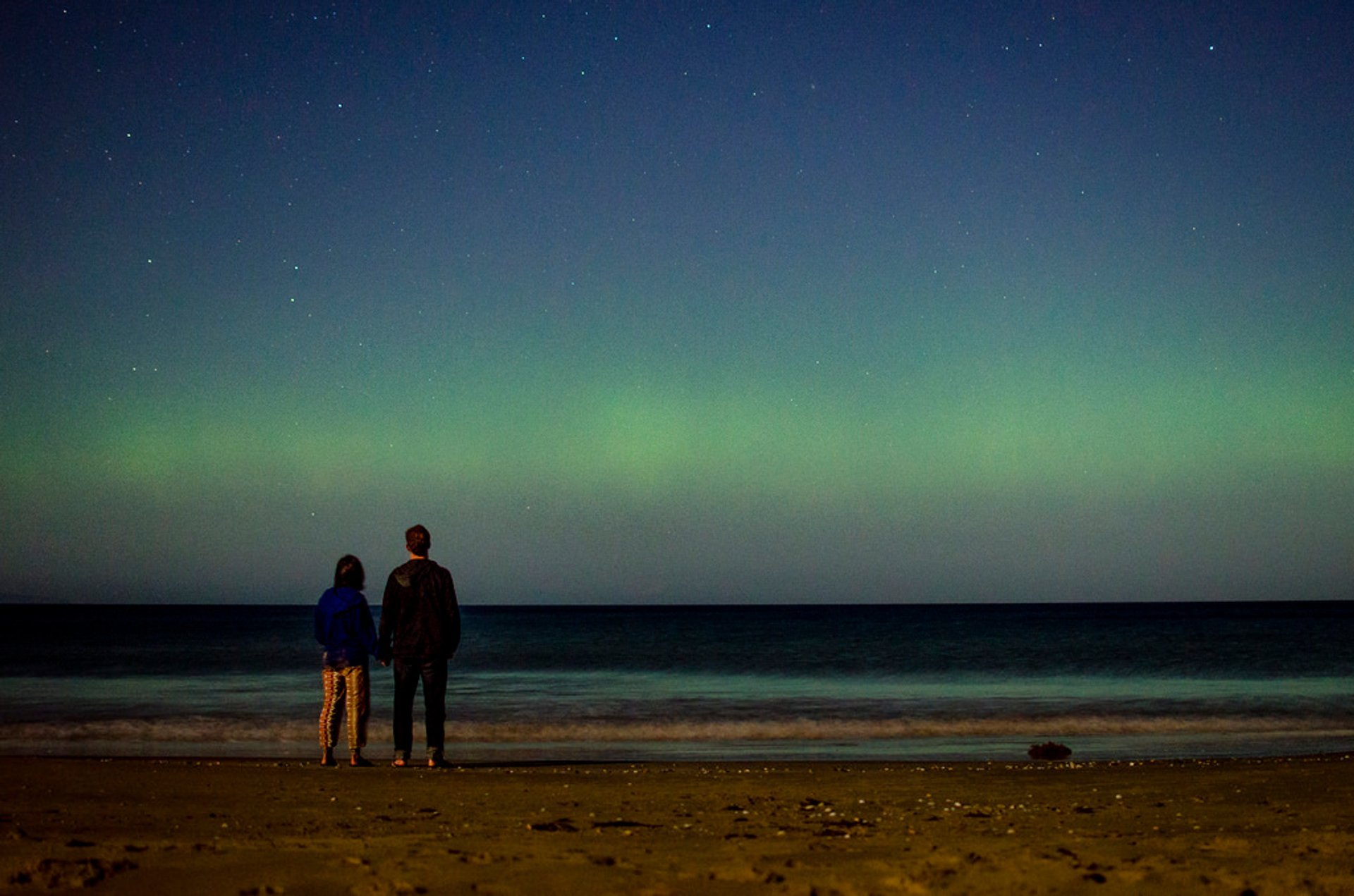 However, the Tasmanian Aurora isn't a planned event so we can't be sure when the solar winds will make it shine the brightest. Experienced tourists recommend planning the trip for September when the Lights are the most vivid. Besides, winter nights are longer, giving more opportunities to spot the Southern Lights.
The best places to watch Aurora Australis are to be found as south as possible. Some of the favourite spots are Hope Beach, Howden, Rosny Hill, Dodges Ferry, Tinderbox, Seven Mile Beach, and Cockle Creek (some 120 kilometres from Hobart) on Tasmania's far southern tip.
Find hotels and airbnbs near Aurora Australis (Map)
Aurora Australis Featured in